New York City is AMAZING. We love it, if money was no object we would live there in a heartbeat. However, let's face it, the city is expensive and a trip to NYC can add up quickly as you are tempted to visit all the expensive touristy sites like $30 viewpoints, expensive tours, shows, and of course some of the best restaurants in the world.
We always thought New York was just too damn expensive, but for as many expensive things there are also affordable and even free things to do in New York City. Some of the best memories we have from destinations we've visited or even lived in are from the times when we got crafty and creative with our plans to save money.
Our point is, you don't actually have to spend alot of money to have an amazing time in the city. Check out our picks for mostly free things to do in New York City.
Also, be sure to check out our weekend in NYC itinerary to help you plan your trip!
Samsung 837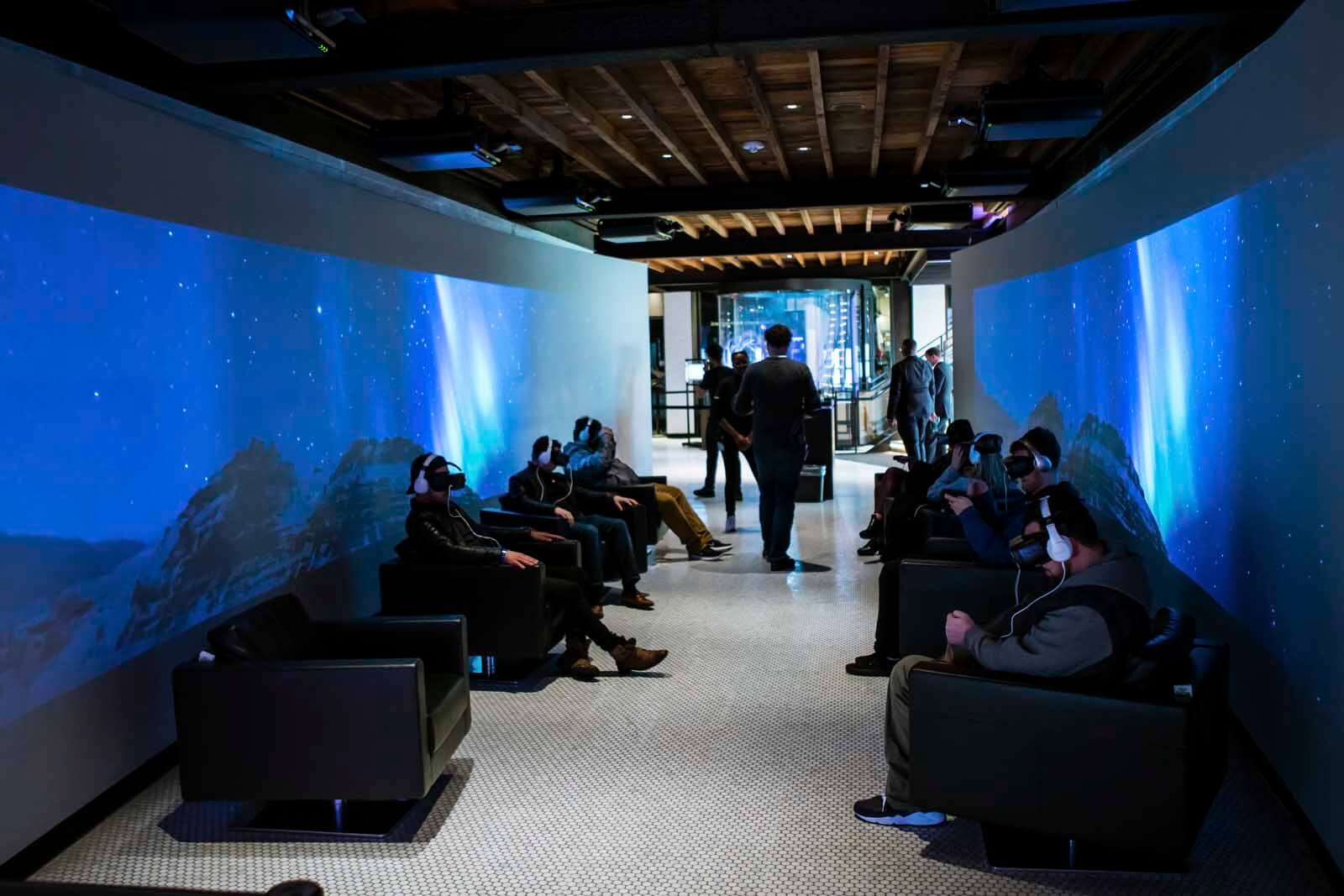 Our first pick is a completely FREE thing to do in New York City! Located in the heart of the Meatpacking district, Samsung 837 is home to free virtual reality experiences that anyone can just show up and do without a reservation!
From shooting zombies, traveling around the world, exercising, to surfing and skiing. The zombie experience was actually my favorite even though I screamed a few times when zombies would just pop up in my face.
You'll want to check their site out for more details as sometimes they screen movies on their 3 story screen which require a reservation, but again are totally free.
Staten Island Ferry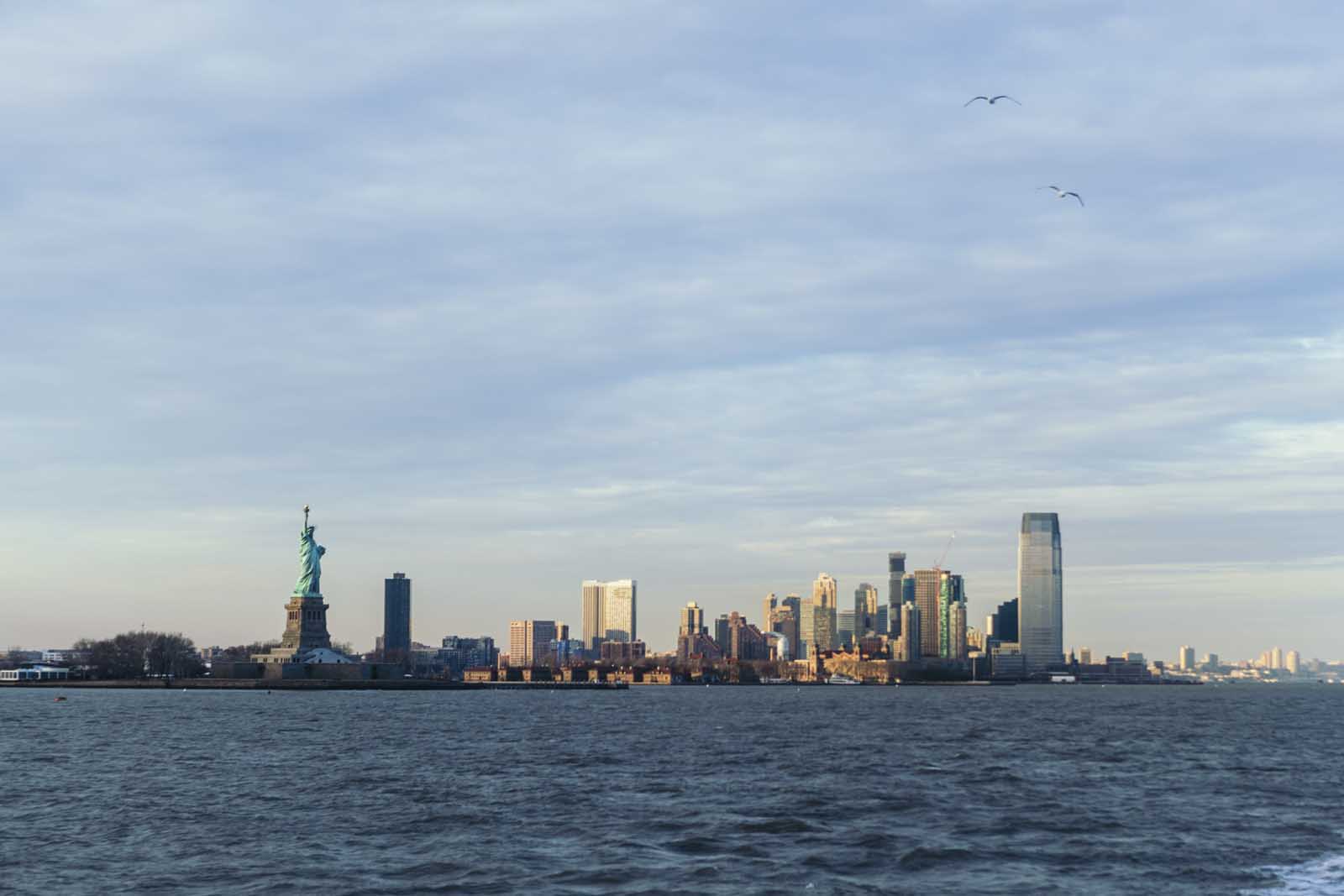 Want to see the Statue of Liberty up and close without paying a bunch of money for a tour? Then check out this free thing to do in New York City! The Staten Island Ferry costs you absolutely nothing! This commuter ferry has departures every 30 minutes from the financial district in Manhattan over to Staten Island passing right by Lady Liberty.
We recommend trying to get the ferry over to Staten Island about a half an hour before sunset for the best light and the best viewing spot is on the outside area at the back of the ferry. What makes this free thing to do in New York City even better is that you can actually bring your own beer on board, or buy some on the ferry and have a drink while you're at it and it's totally legal.
Besides getting awesome views of the Statue of Liberty, you also get a great view of Manhattan's skyline from the water as you take off.
The ferry commute is 25 minutes, once you get to Staten Island you have to get off the ferry and get back in line to get on the next ferry. The entire experience takes just about an hour.
IKEA Ferry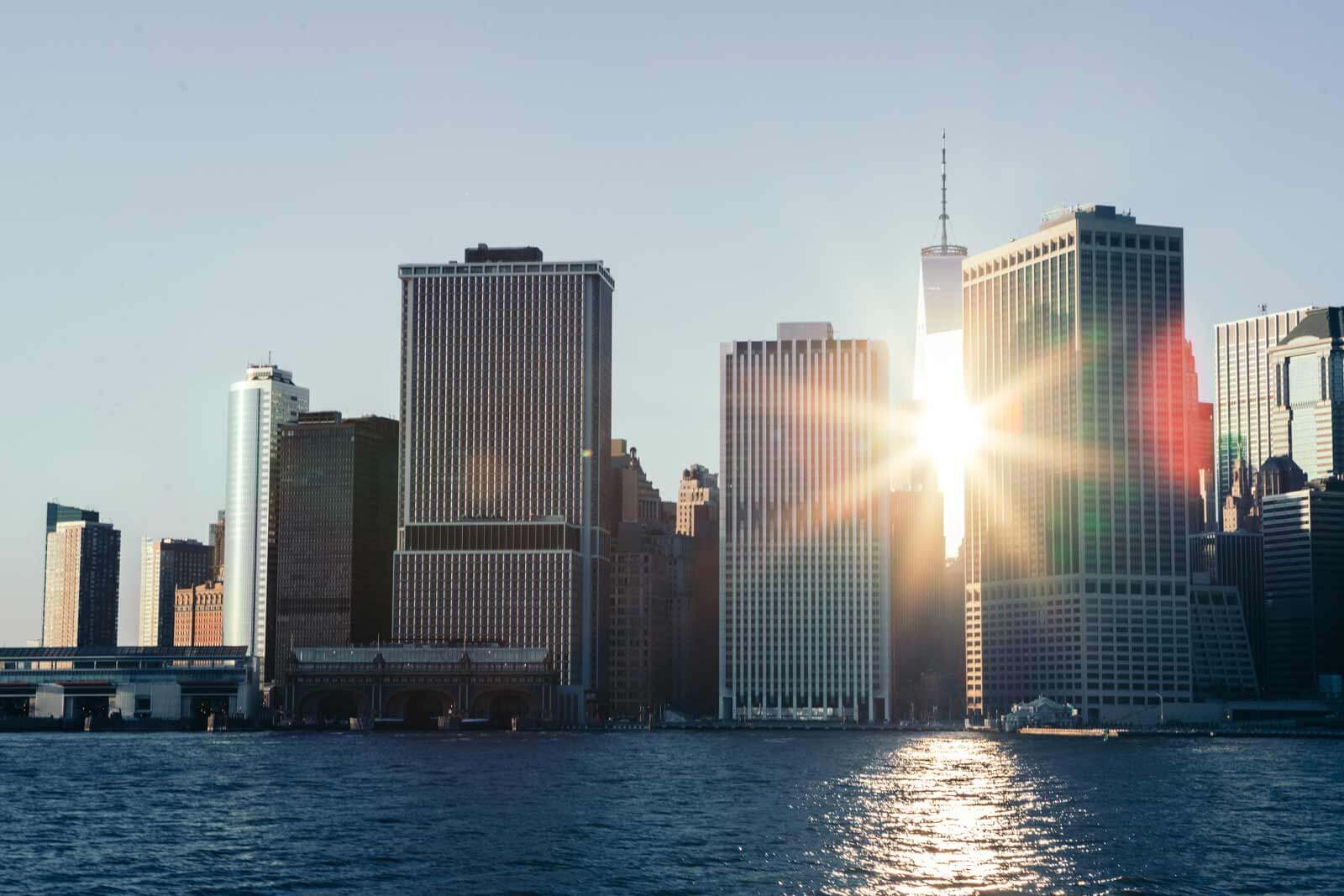 If you want to get to Brooklyn, particularly the Red Hook area quickly from Manhattan then don't bother with the subway take the IKEA ferry! The IKEA ferry is one of our mostly free things to do in New York City because it does cost $5 per person, but that's still pretty cheap and it's only a 15-minute ride.
We took this ferry from the Pier 11 over to Red Hook to grab a meal with some friends. There are some great restaurants over there and it saves you time if you want to visit this part of Brooklyn!
Besides saving you money and time, you also get some great views of Manhattan from the IKEA ferry!
Check the timetable and book your tickets using this website.
New York Public Library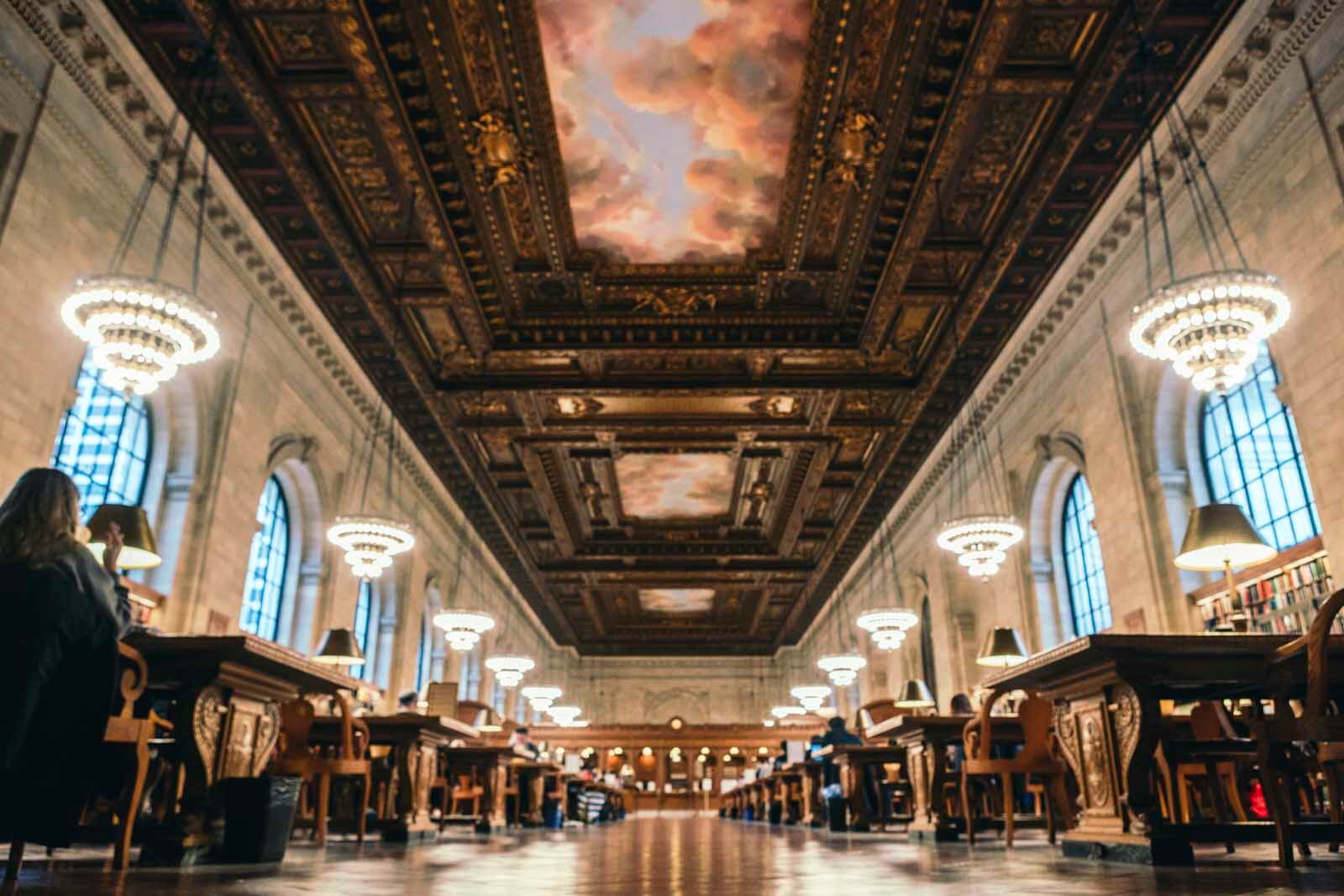 If you like books, or even if you don't you should still visit the New York Public Library. This is a completely free thing to do in New York City and while you're at it you'll be witnessing one of the most important library collections in the world.
Besides having the largest book collection in the United States you can also visit the original Winnie the Pooh and friends who inspired the entire series of Winnie the Pooh while you're here.
There are also other interesting pieces held here and even locks of hair from famous writers like Walt Whitman as a part of the collection in NYPL. Our favorite part about visiting the library, other than being free, would be the impressive reading room! If we lived nearby we would come and work from here all the time.
A bonus to visiting the New York Public Library would be if you're a Ghostbusters fan you'll recognize the exterior of the main entrance with the two lions! There were also other scenes filmed in the library as well! Find more fun facts on NYPL's website.
Getting a Drink at Grand Central Terminal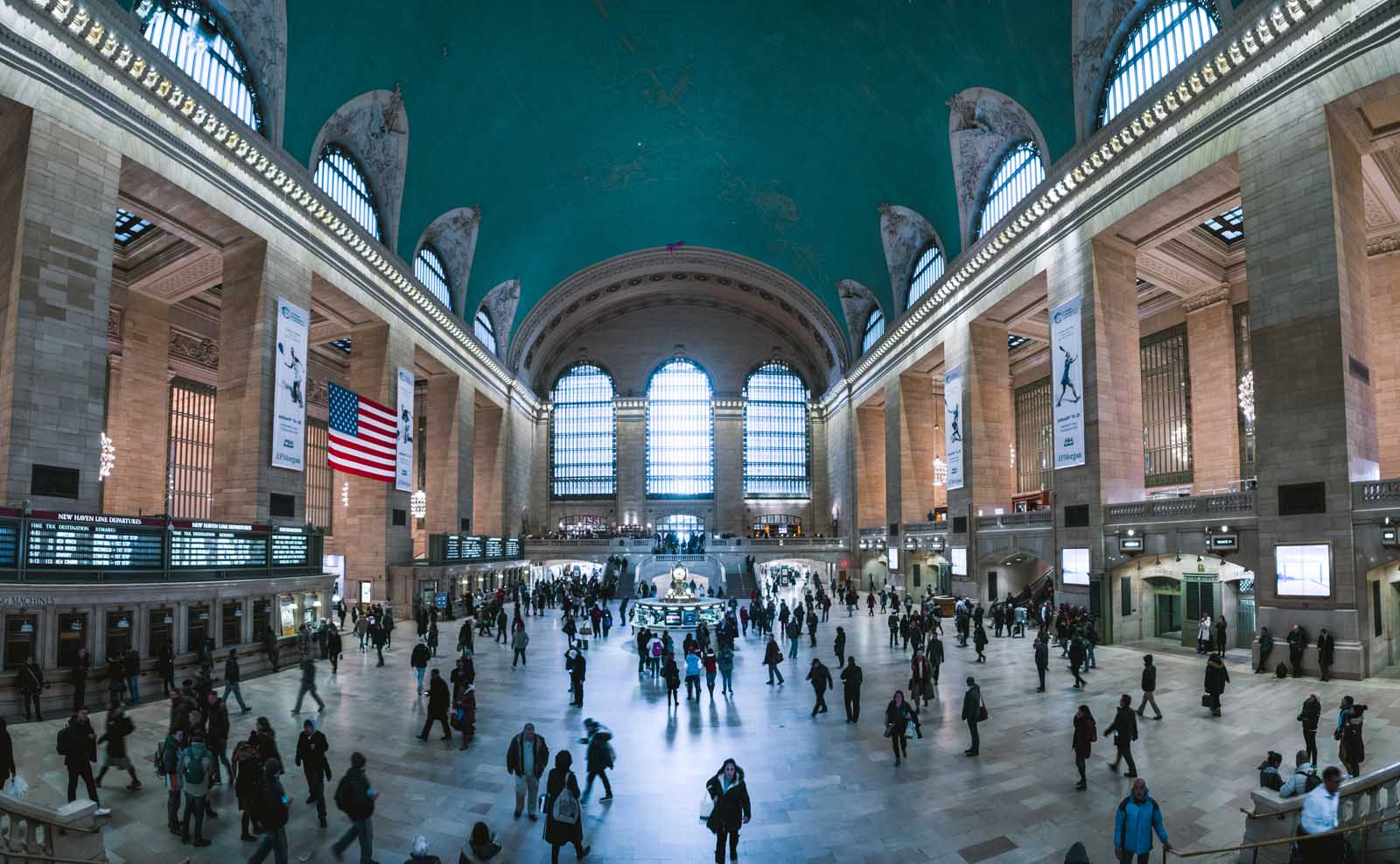 Our next nearly free thing to do in New York City as at Grand Central Terminal and involves drinking again. Why spend $15 on a drink at a bar when you can buy a tall boy from a guy selling beers from a cart in the lower food hall in Grand Central Terminal?
And again, drinking down here is completely okay. If you want, you can even BYOB and head down here. There are tons of eateries to choose from or you can just sit on one of the benches and do some people watching.
What's even more interesting is if you are departing on a train from Grand Central Terminal OR Penn Station you can BYOB on to the train. We were told that the beers from Penn Station had to be wrapped up in a paper bag whereas at Grand Central Terminal they do not.
Whispering Gallery in Grand Central Terminal
Speaking of Grand Central Terminal, besides getting boozy you can also enjoy another free thing to do in New York City right here in the heart of Manhattan.
The whispering gallery is located under an archway in this popular and bustling NYC stop where you can whisper and the sound is amplified! The archway is unmarked but located in front of the Oyster Bar & Restaurant.
When two people stand at diagonal arches and whisper, they can hear each other's voices like playing telephone from across the way! So find yourself a friend to tell a secret to or tell a secret to a stranger!
American Museum of Natural History
Our next mostly free thing to do in New York City comes at a surprise to many since people don't realize that the admission price here is actually a 'pay as you wish' and only available in person at the ticket counter for NJ, NY, and CT residents.
The signage is becoming more clear but you can pay as little or as much as you want. Don't feel bad if your budget doesn't allow for you to pay the full price, the government gives institutions like this huge incentive for being accessible to the public.
Sample your way through Chelsea Market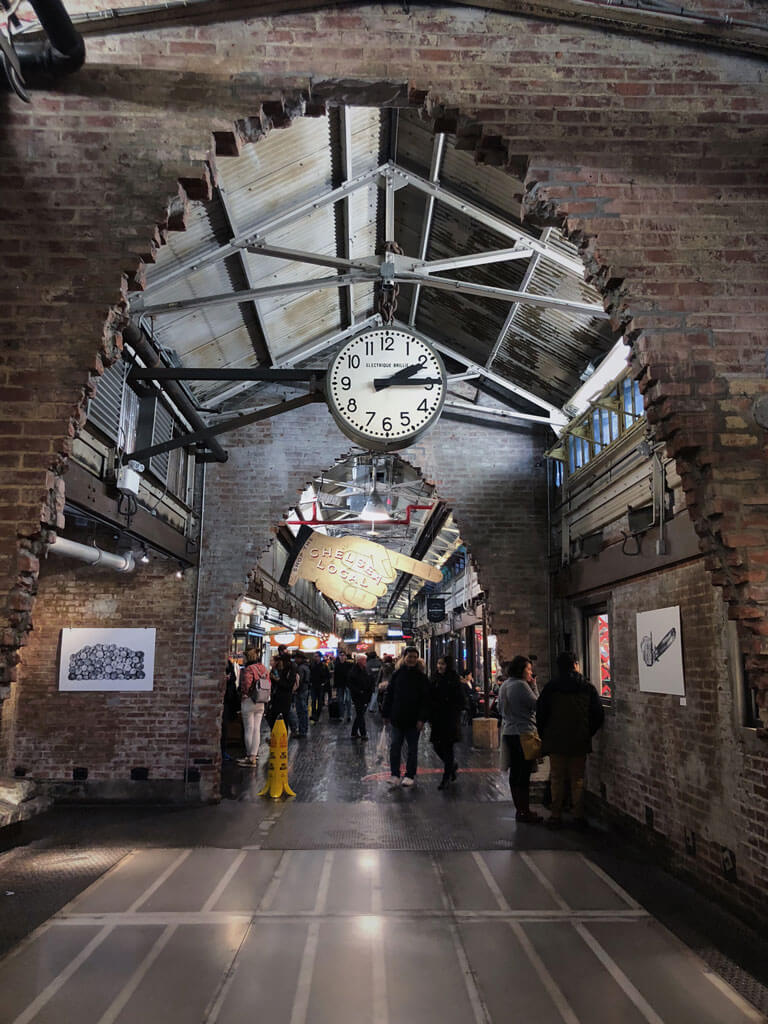 Want to snack on the cheap? Head over to the popular indoor foodie hotspot at Chelsea Market for this amazing mostly free thing to do in New York City.
On weekdays during the day we found there to be more samples floating around the market, enough to taste around and decide what we wanted to eat.
While the samples are absolutely free they aren't enough to completely give you your fill so we recommend heading over to Los Tacos No. 1 for incredible $3 street tacos.
After sampling two tacos should fill you. Not only are the tacos bomb, but they are reasonably priced for NYC and we can confirm they are authentic.
Witness the Oculus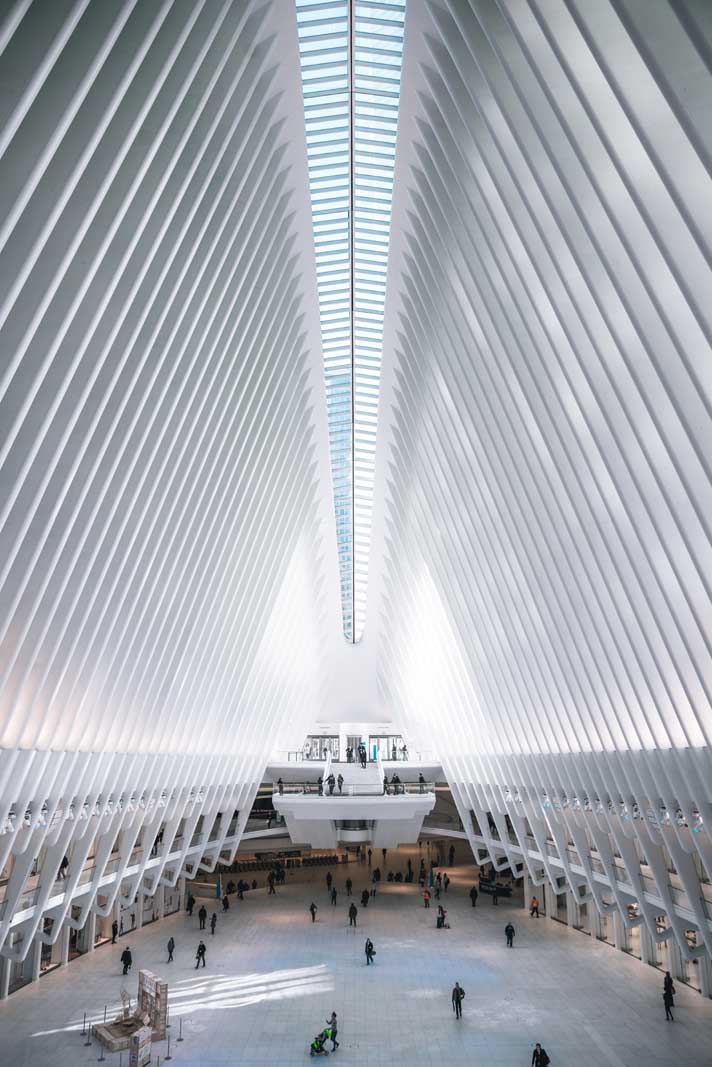 Located in the financial district and the World Trade Center's transportation hub as well as a shopping mall, this is a free thing to do in New York City not to miss mostly because the architecture here is insanely beautiful.
Made up of all white with almost a skeletal vibe with the vaulted ceiling this structure is surely a piece of art. From the outside, the structure is supposed to represent a dove in flight by Spanish architect Santiago Calatrava.
While some have criticized how expensive and how long it took to construct the Oculus, it is extremely beautiful and worth admiring for yourself.
The Highline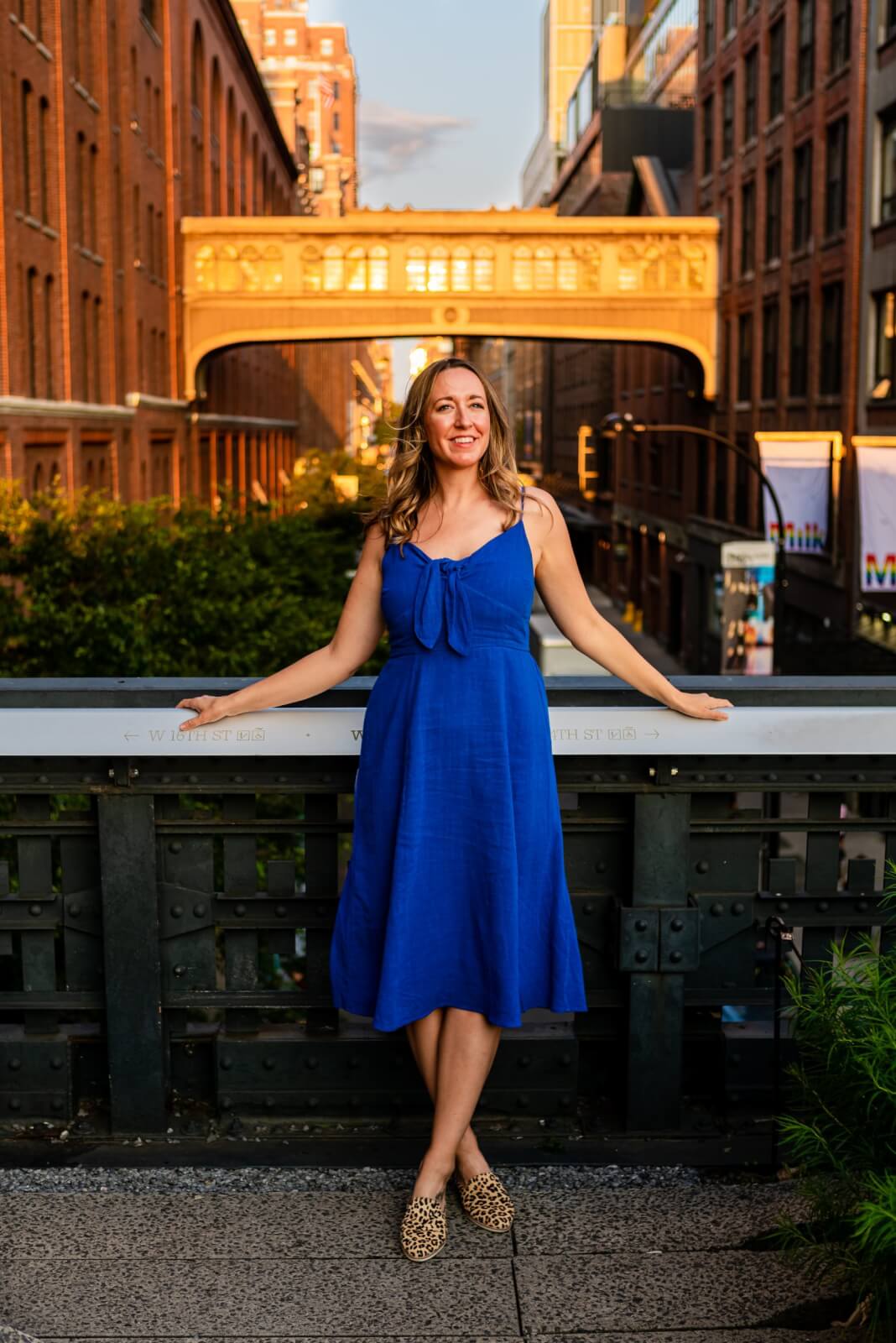 One of the city's most popular attractions is also one of the best free things to do in New York City! The Highline, which is a 1.5-mile elevated park built on a historic railway is located in Chelsea and the Meatpacking District.
From here you can walk along and see beautiful views of the city and some cool architecture including a luxury apartment building by the late architect Zaha Hadid, who happens to have built one of our favorite buildings while we were living in Seoul, Dongadeum Design Plaza.
$1 Pizza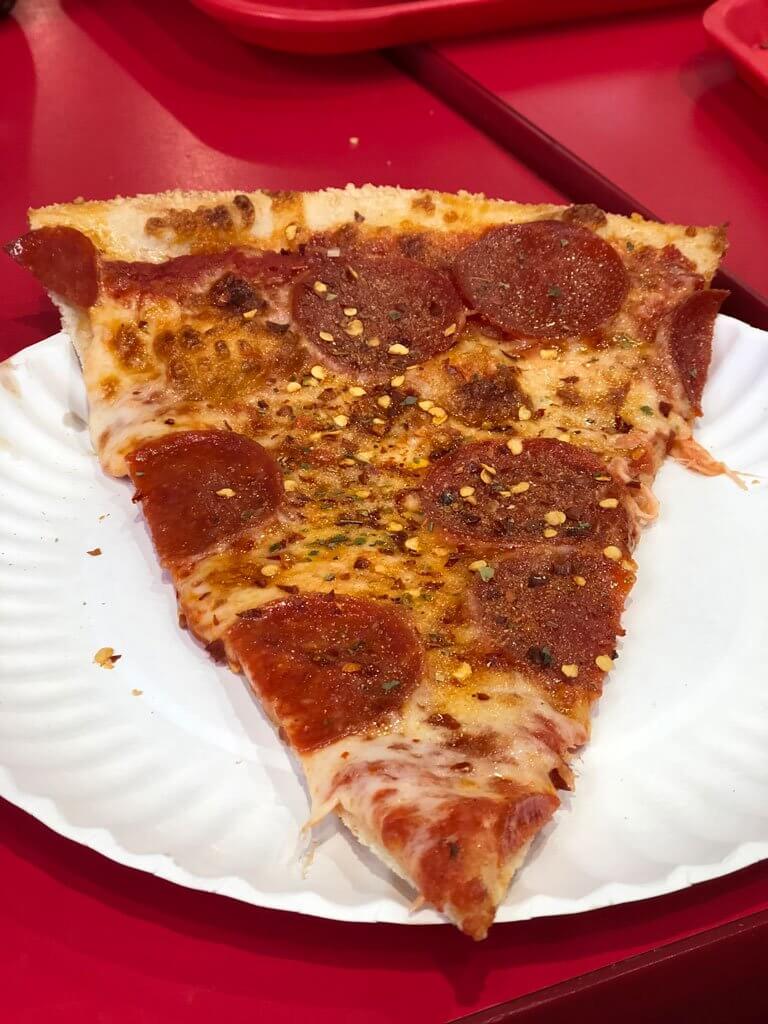 So you're in a city known for its food and you gotta eat but what if there was a magical option that didn't break the bank? Well, there is! One of our favorite mostly free things to do in New York City is eating the $1 pizza!
There are several places, located close to subway stations we noticed that advertise $1 slices! While this typically is only for the cheese slice, adding a topping isn't too much more. Eating in New York doesn't have to empty your wallet after all!
Ice Skating at Bryant Park
Coming to the city in the winter? If so, this free thing to do in New York City is for you! The ice skating rink in Bryant Park costs nothing!
Well sort of, this is more like a mostly free thing to do in New York City since you do have to pay for skate rentals. If you have your own skates though, it costs nada!
The Dream House
Want a psychedelic and calming experience while you're in the city? Our next mostly free thing to do in New York City is an edgy art installation in Tribeca. Tricky to find as it is randomly located with just a tiny piece of paper on the door, you can find the Dream House for this sound and light experience that is said to be calming and almost hypnotizing.
The suggested donation amount is $9, but you are able to drop off whatever you can. We only stayed about 15 minutes, but you're allowed to stay as long as you like.
Stand up, sit down, lay down and move your head around to hear the different pitches of the noises transmitted from the large speakers as you stare into the kaleidoscope light show.
We didn't quite get it, but it was fun to just check it out for ourselves. You can read more about Dream House here.
Gold Vault at Federal Bank of New York
Want to see where all the rich people of New York store their gold? Then you can check out one of the free tours at the Federal Bank of New York during weekday afternoons to see it with your own eyes!
You'll feel like you've encountered Scrooge McDuck's gold lair as you see stacks on stacks on stacks of gold. In 2015, the Reserve held 508,000 gold bars in their vaults. If you ask us, this is a pretty neat free thing to do in New York City.
Brooklyn Botanic Garden
One of the greatest free things to do in New York City visits the Brooklyn Botanic Garden on Tuesdays! Why Tuesdays you ask? Because that is the day they offer free admission to everyone!
Witness over 14,000 different types of plants in the massive 52-acre garden. What makes this place a bonus is that it's a great place to take photos, no need to do the Hobby Lobby photo challenge with fake flowers when you can take photos with the real deal.
Broadway Lottery
Did you know you can see a famous Broadway show for a steeply discounted price with epic seats?
This mostly free thing to do in New York City is one of our favorites even though we didn't score any tickets on our trip, but we tried! Almost all of the shows on Broadway have a lottery system where you either show up two hours before the show and put your name in or even better you can just enter the lottery online for some shows.
If you're notified that you've been selected you have 30 minutes to purchase your tickets. Most shows sell their discounted tickets for $40-$50, however, the popular Broadway hit Hamilton has the online lottery and if you're selected you only pay $10! WOWZERS!
To find out more information of how to play the lottery you can check out this website which gives you all the information you need to know. We tried almost every day for Hamilton and didn't win, we hope your luck is better!
Bonus Art Exhibitions
Lover of the fine arts or art installations? Then you will love these free things to do in New York City. Check out the New York Earth Room & The Broken Kilometer both by artist Walter De Maria and completely free!
Also, there are a few cool free art galleries in Chelsea including the Gagosian, David Zwirner, Milk Gallery, and Pace galleries. Get your taste of New York City culture all for free!
---
Know of any more awesome free things to do in New York City? Share them below in the comments. Also, did you enjoy this post on mostly free things to do in New York City? If so, share the love below on Pinterest!