B
eing from California we love hot springs. It has been something I have wanted to do since arriving in Korea. So for our 2 year anniversary we went to the Asan Spavis Hot Springs located in Chungcheongnam Do which is about an hour outside of Seoul.
The Asan Spavis Hot Springs is a sort of spa park. it has an array of different jacuzzis. Some hotter, some with minerals and a big wave pool, which unfortunately was closed when we went since it was the winter.
We thought Spavis might be a great couple activity, and even though we had a blast, it was definitely more of a family-oriented place. It does have private hot spring huts, that for 80,000 you and your butter biscuit can sit in and enjoy together.
If you're travelling solo and want to do this cheaply, you can go the Jjimjilbang for $9 and they have all of the same anemities of the hot springs. No bade or wave pools 🙁
The Asan Spavis Hot Springs is located just an hour outside of Seoul via the KTX or Bus plus a $15-$17 cab fare.
Hours of Operation
Main Pool (Sauna) 08:00-20:00/Weekend 07:00-21:00
Bade Pool (warm bath spa) 09:00-19:00/Weekend 08:00-20:00
Outdoor Spa 10:00-18:00/Weekend 09:00-19:00
Outdoor water park 11:00-17:00/Weekend 10:00-18:00
TIP: 30% discount if you use a KB card!
Price
Not bad, worth the experience.
Pools
Tons of pools and activities.
Location
Hour outside of Seoul, plus 17$ taxi ride.
Relaxing
Although its crowded, it is very relaxing.
Romance
Very family oriented, not quite a place for romance.
Price
Program
Off season
(2011.9.1 ~2011.10.3)
Weekday
Weekend/Holiday
Spa + Sauna
Adult
34,000 won
41,000 won
Child (ages 3-13)
25,000 won
30,000 won
Sauna
Adult
9,000 won
Child (ages 3-13)
7,000 won
Asan Spavis Hot Springs Website
Spavis.com.kr – Korean only
 Asan Spavis Hot Springs Address
288-6 Shinsu-ri, Eumbong-myeon, Asan-si, Chungcheongnam-do
충청남도 아산시 음봉면 아산온천로157번길 67 (음봉면)
There are a few gems that are awesome about Spavis. The bade pool is pretty fun!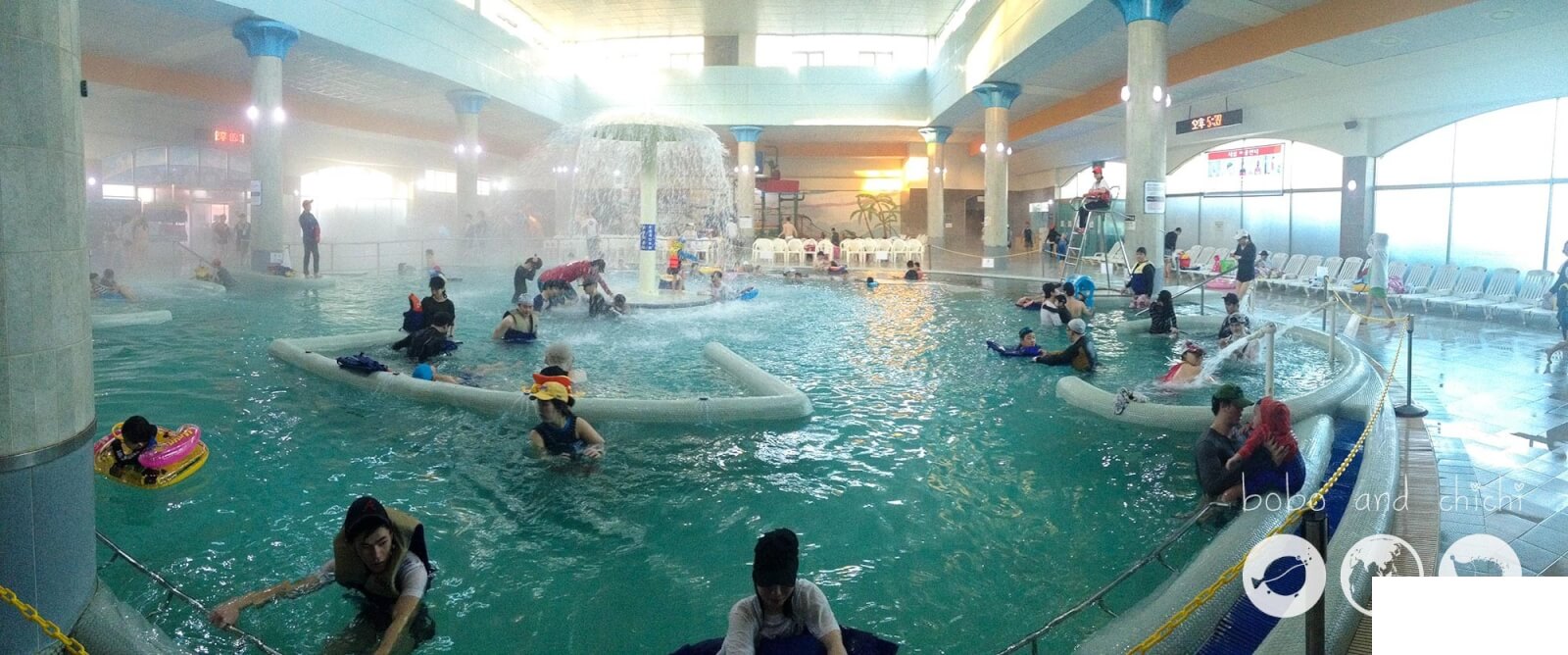 Or this water shooter that will help break up the boulders in your back! Scott lost it here being a total weirdo.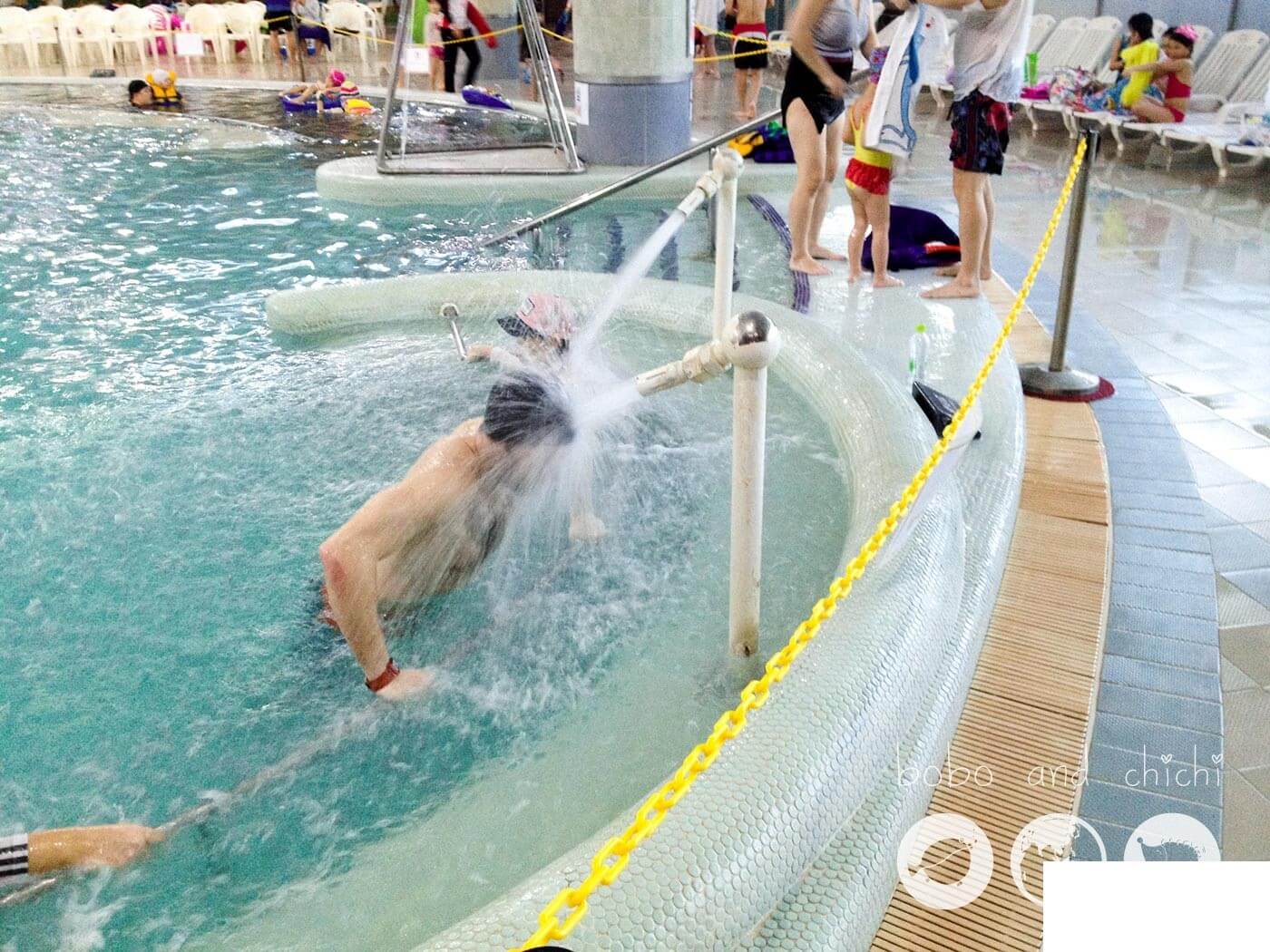 Pro Tip – Spavis requires you to wear a hat. Doesn't matter which kind so save some money and bring one you don't mind getting wet. They offer swimming caps for $5 if you forget!
Overall we enjoyed our time at Asan Spavis and would recommend going. Romantics be aware there will be children but it is a fun thing to do while in Korea. Relax and unwind and let us know in the comments below what you thought of your experience at Asan Spavis! You can also connect with us on Facebook, Twitter, or Instagram.
See also
:  
Taebaeksan Ice Festival