What is Odeng?
Odeng is Korean version of Fishcakes served in a light broth and on a skewer or in a soup. It originated in Japan and was called Oden. There are tons of different variances of what it comes with, but some of the more popular types of Odeng will come either plain and you can add a sweet ponzu sauce, or our favorite. The spicy Odeng, which adds a real kick. Good news about is that it is one of the best things for you that you can eat at the fast food stands.
Where can you get Odeng?
You can find Odeng everywhere. It's such a popular food that just saying Odeng at a restaurant will help you get it. But you should be able to just keep an eye out and see it on the streets. If you can't see the food, look for it spelled out like this 오뎅.
How much is Odeng?
Besides being absolutely delicious, it is cheap! You can get a stick of fishcakes for 500 won each! That's just .50 cents! In addition, you can fill up with the Odeng broth as much as you want for free. As long as you order something there of course.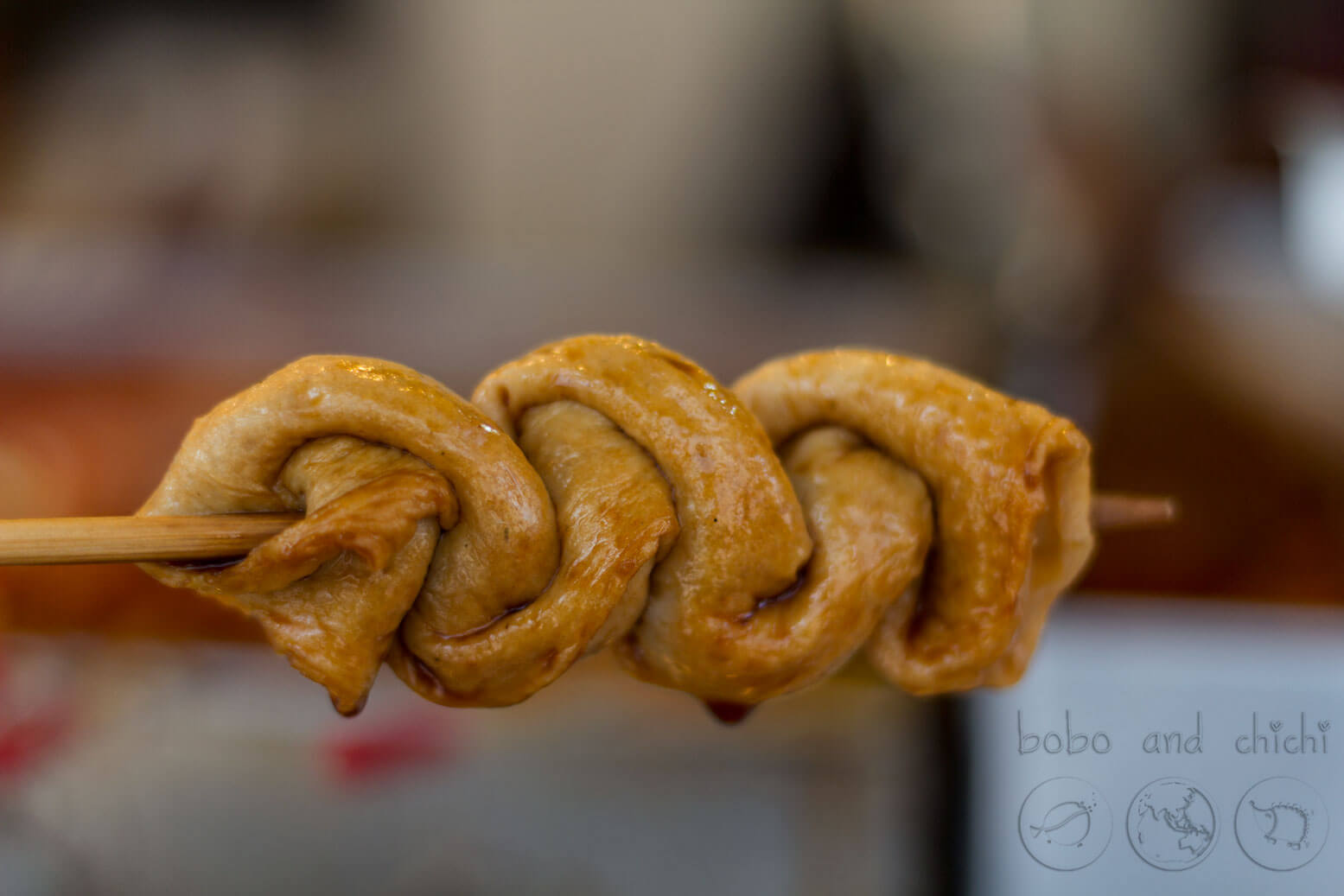 Since Odeng is extremely cheap, pretty delicious, and found everywhere. We love snacking on this whether we are looking for a light meal,on a budget, or traveling in a new area.
Besides Odeng, our other favorite Korean street food is Dokpoki which is also found everywhere, very cheap and extremely delicous! Check out more information about Dokpoki here.
Have you ever had Odeng? What do you think about the taste? Tell us your favorite Korean Street foods in the comments below!You can also let us know on Facebook or Twitter.