Tteokboki, Ddeokboki, or Dokpoki, (depending on how you want to spell it) is an insanely popular Korean dish that can be found on the streets of Seoul, to in the finest restaurants in Gangnam. Although it is most common to buy Tteokboki from street vendors.
Tteokboki is made from soft rice cake, fish cakes, and drenched in a delicious sweetened chili sauce. The dish is delicious and the fact that you can't help but see it everywhere, makes it a favorite of ours for snacks. If you see it in the street, give it a try. Tteokboki typically costs $2.50 for a plate so there is no excuse not to try it.
Tteokboki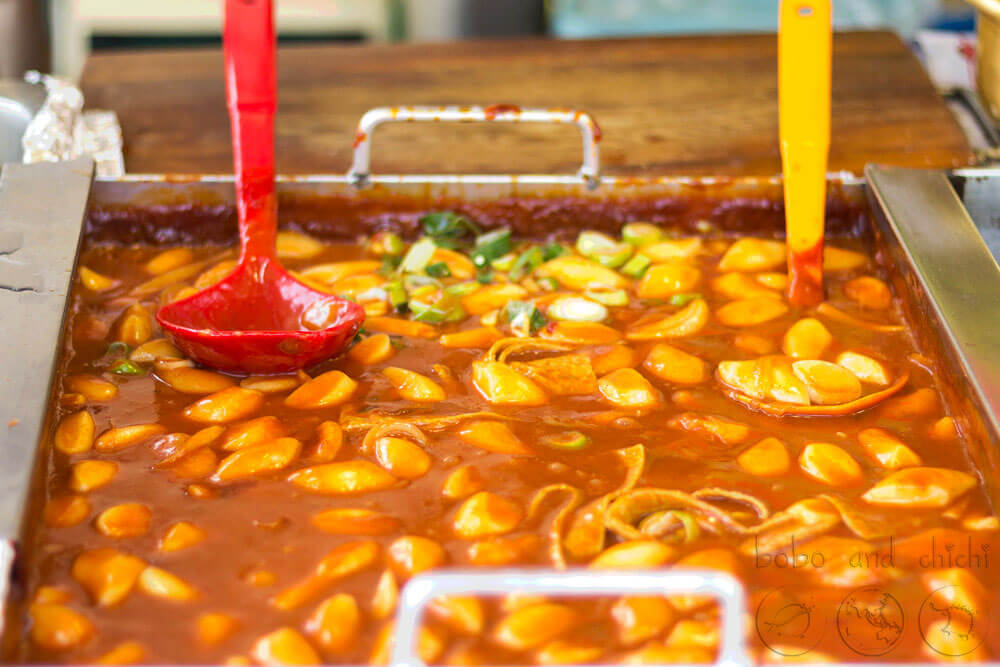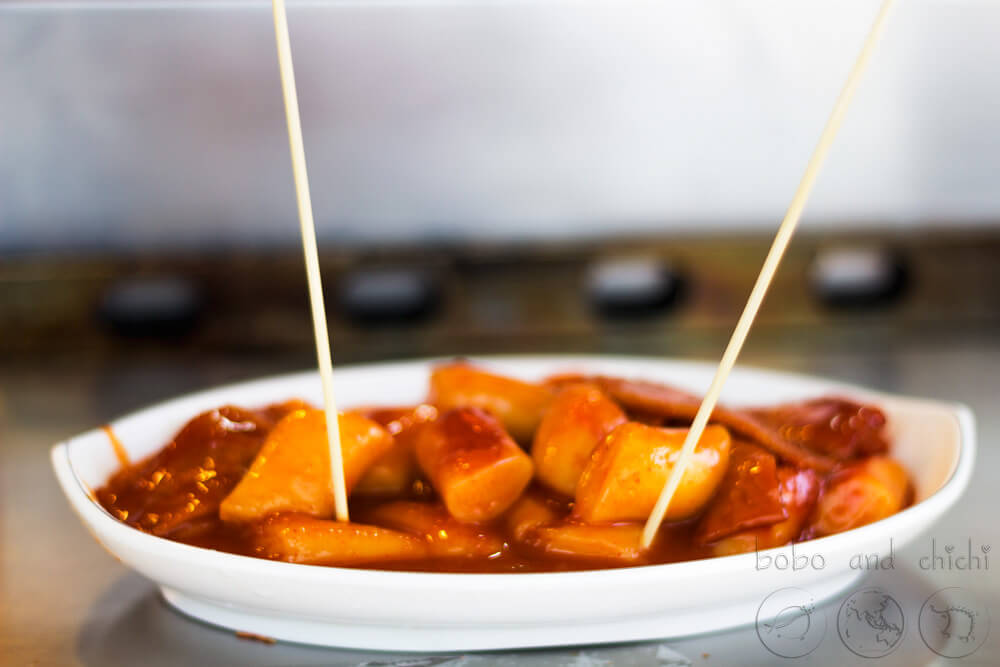 Tteokboki is one of our favorites for a few reasons. First, Tteokboki is pretty delicious. It has a bit of kick but not too overpowering, and also just a tiny bit sweet. The texture is soft but firm, and it only cost $2.50. The best thing besides the price, is that you can get it just about anywhere in a pinch. Making it a go to snack on the road.
We love it so much we have been making it and adding it to our home recipes. Have you tried some street food in Korea? Let us know what your favorites are in the comments below! Also be sure to follow us on twitter, or like our facebook page for more tasty treats you should try.