T
he cherry blossoms are one of the first signs of spring in Korea. There are several festivals around Korea celebrating the beautiful blooms. The most famous being Seoul and Jinhae. The trees will bloom for a little over a week depending on weather conditions in the first weeks of April.
The place to go in Seoul for the flowers is the Yeouido Cherry Blossom Festival. Where there are approximately 1,500 King Cherry Trees. The best place to see the Cherry Blossoms is the road behind the National Assembly building, off the National Assembly Station, exit 9. This is where you will walk along the beautifully lined trees as well as street vendors, performers and a bunch of stuffed animals.
We ended up having a complete blast at the Yeouido Cherry Blossom Festival. From taking photos, enjoying the spring weather and making complete fools of ourselves. We ended up posing in trees (even got someone to join us), riding Police Segways, and sneaking our way to the top of Tower 63!.
You are also in a central location along the Hangang River. You can rent bicycles, take a river cruise, or just stroll along the river by foot. Either way, you will see beautiful views of the flowers, river, and city.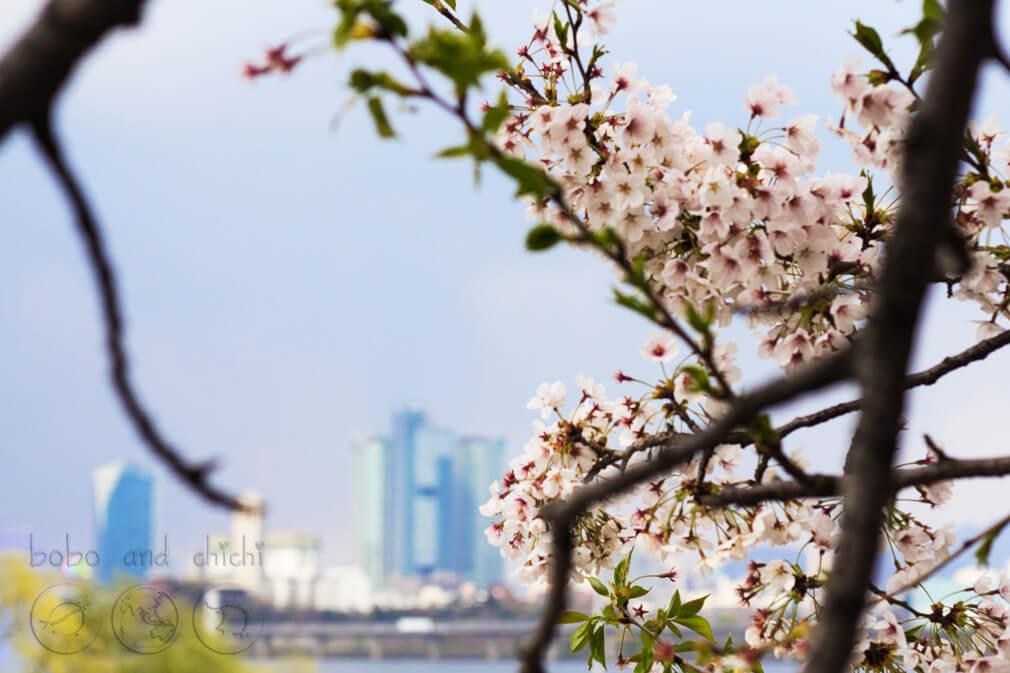 You are also just a hop and skip away from the IFC mall, Building 63, and the Mapo area.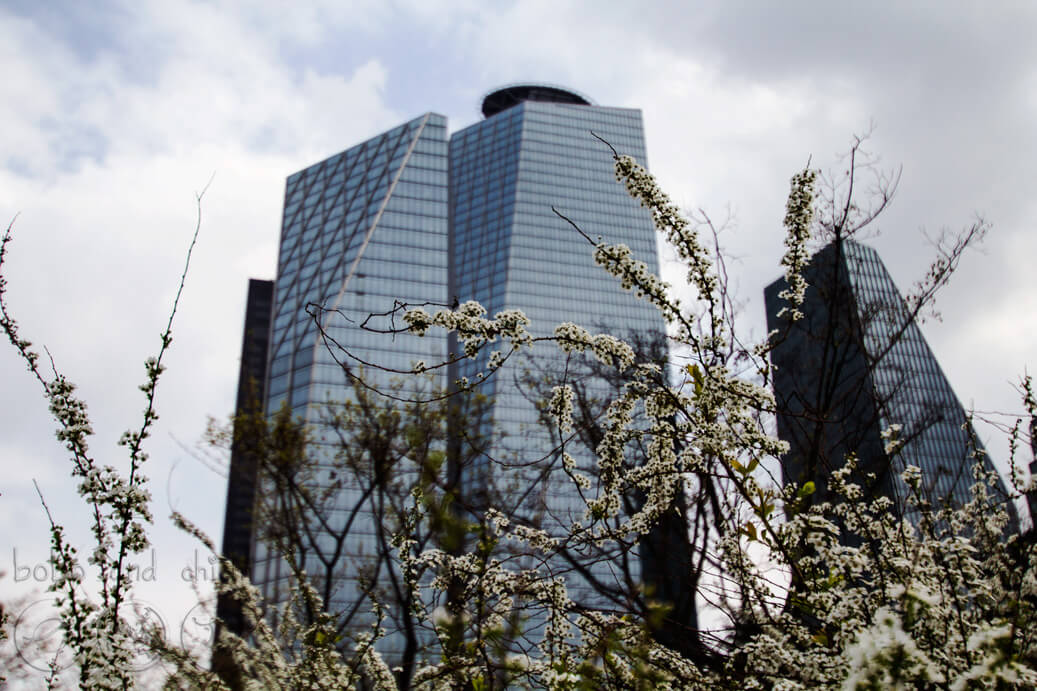 Overall, we enjoyed our time at the Yeouido Cherry Blossom Festival. It was pretty stunning. You can complete the festival in an hour or so and then enjoy the surrounding areas. After the festival we ended up heading to the famous Building 63. Korea's version of the Empire State building, where we were able to sneak up to the top floor for some photos.
Have you been to the Yeouido Cherry Blossom festival? Send us photos or let us know your favorite tips in the comments below. You can also connect with us on facebook, or twitter.