Wondering what to do in Sokcho, Korea?
Sokcho, Korea is a coastal town located in Northeast Korea in the Gangwon province. Because it borders Seorak Mountain and the sea, Sokcho is a super popular destination for tourists, especially in the summer. Only a 2.5 hour bus ride from Seoul makes this a great weekend getaway for us. We spent Scott's Birthday weekend in Sokcho, and here's what we did!
Relax on Sokcho Beach
Sokcho Beach opens to the public July 1st of every year where thousands of tourists crowd the white sand beach on the East Sea. We only spent a short time here because we had a bus to catch. While here, we brought some chicken and beer and decided this was the perfect place to enjoy our dinner.
We are looking forward to coming back when the beach is open to the public for a crowded, relaxing day at the beach.
Watch the Sunset at Sokcho's Cheongchoho Lake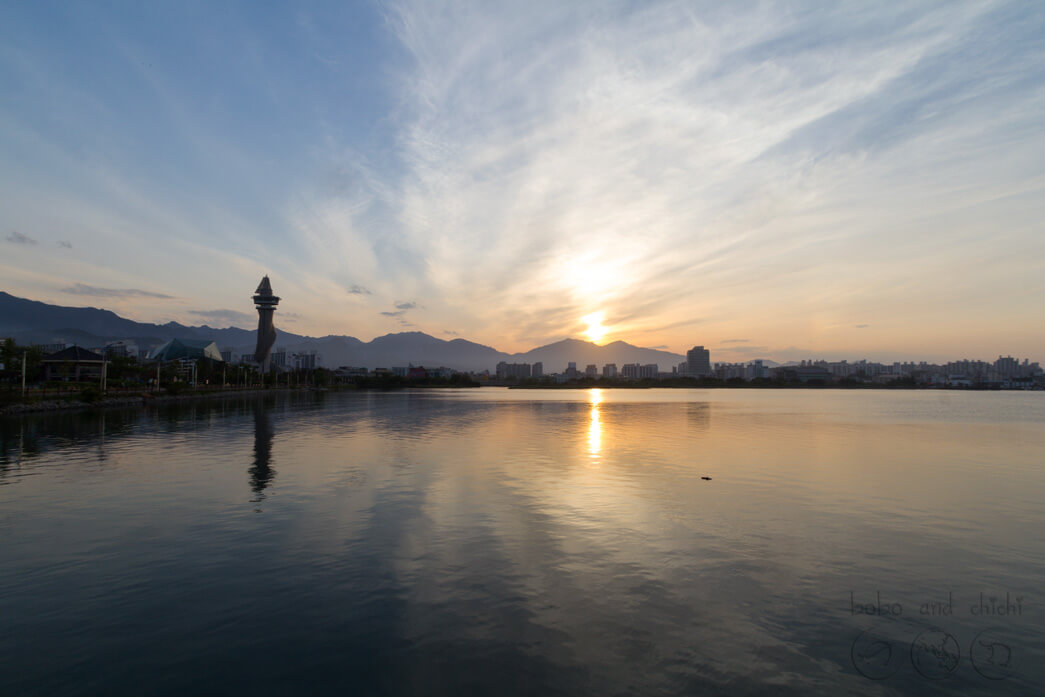 This lake is centered in the middle of Sokcho, connecting it to the East Sea. There is not much to do other than walk around the path and enjoy the view. Around the lake you will see the buildings and tower from the 1999 Gangwon Tourism Expo.
We came around sunset with a cup of coffee. This really is the best time to enjoy the view of the lake and the small city. We also were lucky enough to get a free show of fish jumping around the lake.
Visit Sokcho's Teddy Bear Farm
The name really says it all and honestly we couldn't not go. This place looks like it is run out of someone's home and they had a few add ons to the house to host the teddy bears. It's easily one of the most random things to do in Sokcho!
There are three galleries including an outdoor garden with rabbit statues and a live rabbit pen. You can stroll around the indoors with giant teddy bears or simply view all the scenes of Korean lifestyle portrayed by teddy bears.
This is a very chintzy, kitschy place that should not be on your list of things to do. We only recommend visiting if you have some extra time in Sokcho and have either a good sense of humor or a love for teddy bears.
You should definitely see these hilariously awesome photos of Sokcho's Teddy Bear Farm.
Sokcho's Daepo Port Fish Market
Check out Sokcho's Daepo Port
This is the main fish market in Sokcho and feels pretty much like an outdoor aquarium. You can select the live fish you want to eat from one of the many vendors and they will prepare right in front of you for the freshest of seafood.
Check out how we saved $135 at the Daepo Port Fish Village here.
Go hiking at Seoraksan National Park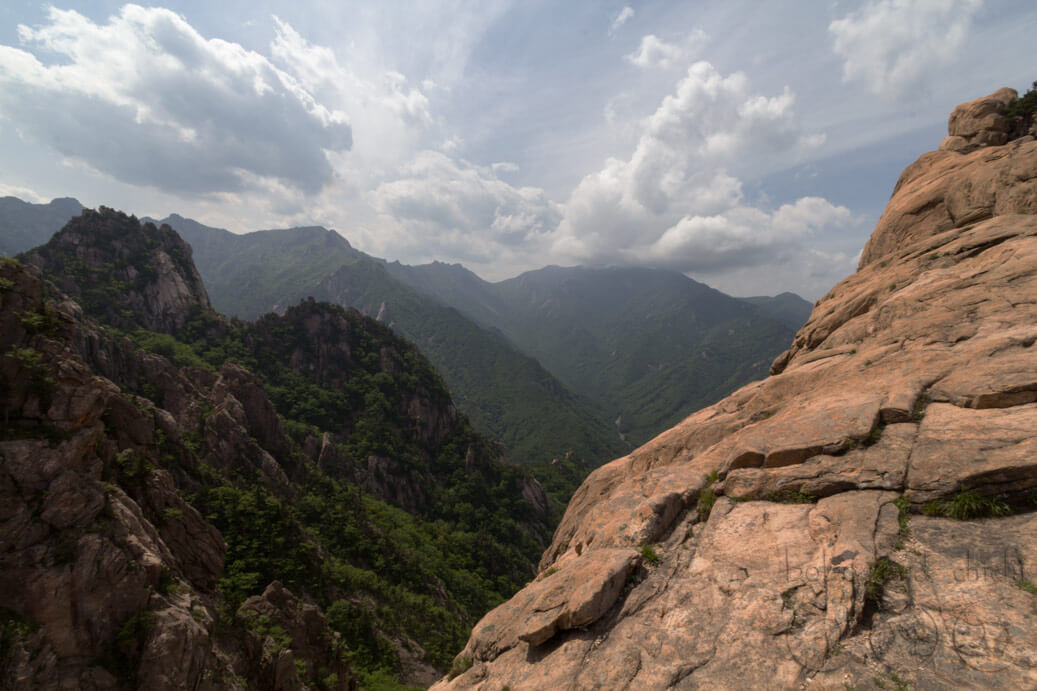 Sokcho is only situated a few miles away from the main entrance to Seoraksan National Park, one of Korea's most popular mountains. Go hiking, eat lunch, and/or ride the cable car to the peak. It's one of the most beautiful national parks in Korea, especially during the fall. You can see our full guide to Seoraksan here or book tickets for a tour to the park from Seoul here.
Tips for Visiting Sokcho, Korea
How to Get to Sokcho from Seoul
The easiest way to get to Sokcho from Seoul is by bus. Go to Seoul Express Bus Terminal and get a bus from there.
Sokcho Hotels: Where to Stay
Finding a place to stay here should be a piece of cake. We stayed at the Rocustel Motel, a flamboyant pink and green building can be seen from all around Sokcho. There are many motels, jimjilbangs, and resorts around. We were even offered a condo by a Korean woman for $30 a night when we were at the beach. You can see more of them below:
Overall, Sokcho is a nice weekend getaway from the city life. We like the fact that it is by the sea and Seorak Mountain is right there. We had a great time and plan on going back to see if we can find dinosaurs on Dinosaur Ridge.
Have you been to Sokcho or surrounding areas? What do you think are the best things to do in Sokcho? Share your tips below!
Pin for later!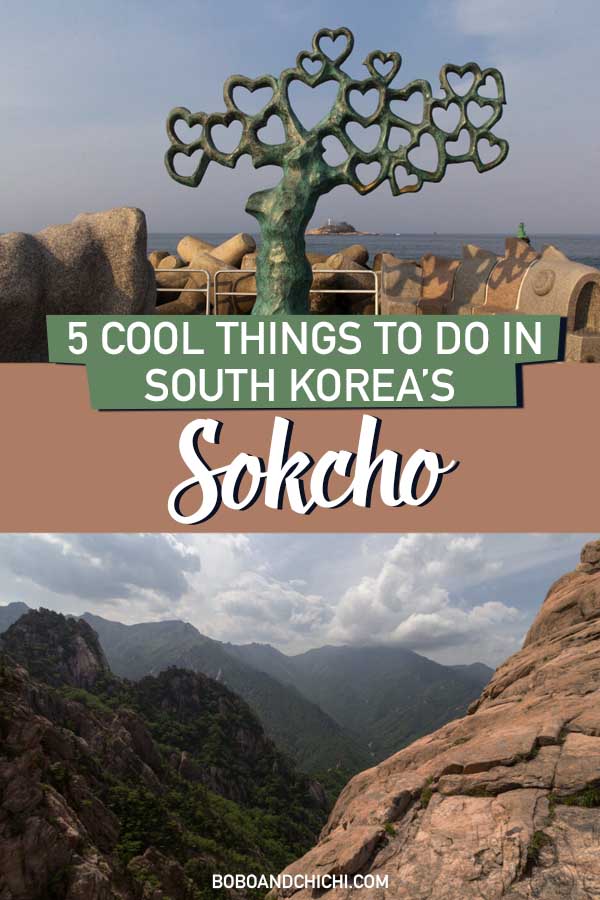 Updated: April 2019
Disclaimer: This page contains affiliate links. By purchasing through the links on Bobo & Chichi you will help us keep the site up and running at no extra cost to you.