If you're goofy like us, then you will probably have a blast at the Alive Museum in Insadong. This museum is dedicated to making optical illusion photos to fool all your friends and family! They have props and backgrounds set up so you can get in the scene, snap a photo and appear as if you are in the art!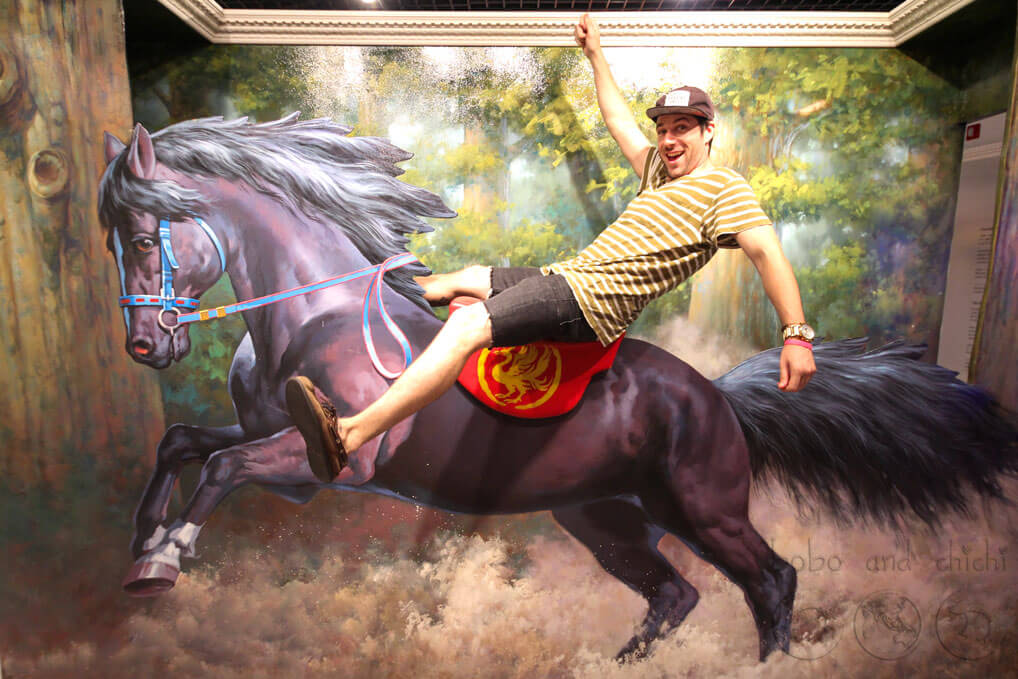 The museum itself is pretty small in the basement of the Ssamziegil shopping complex in Insadong. It can get pretty crowded and people may get into the sides of your photos. Relax and crop them out later! You will not need more than 45 minutes to an hour here. Check out out photos below to see every single one of the photo ops at the live museum in Insadong.[justified_image_grid preset=17 lightbox=foobox mobile_lightbox=foobox ids="10582,10583,10584,10585,10586,10587,10588,10589,10590,10591,10592,10593,10594,10595,10596,10597,10598,10599,10600,10601,10577,10578,10579,10580,10581″]Overall, we had a lot of fun, other than occasionally being frustrated by other people walking through our photos. We got a lot of great photos that entertained our friends and family and heard that Korea likes these museums, so stay tuned for future posts on some trick art!
Alive Museum in Insadong Information
Alive Museum in Insadong Tickets
Adults – 9,000
Kids & Seniors – 7,000
Alive Museum in Insadong Map
Have you visited a similar museum? Share your favorite photos or comment below! Or you can share it with us on twitter as well as facebook.