Spending a weekend by the sea in Sokcho, Korea we decided we needed to try what Daepo was famous for, some seafood!
We headed to the main fish market located at Daepo Port. There was an overwhelming selection of places to eat. Most of the seafood was available in long buildings with stalls of fish tanks and a small restaurant area.
You select the fish you want in the tank, they pull it out, kill it, and serve it fresh for you. Sounds pretty awesome.
Doing no research, we were dumbfounded by the process and the different choices of which we knew nothing about. Like most things we have no idea what we're doing. But we're game for anything. After deciding to bite the bullet we ordered this tasty looking guy.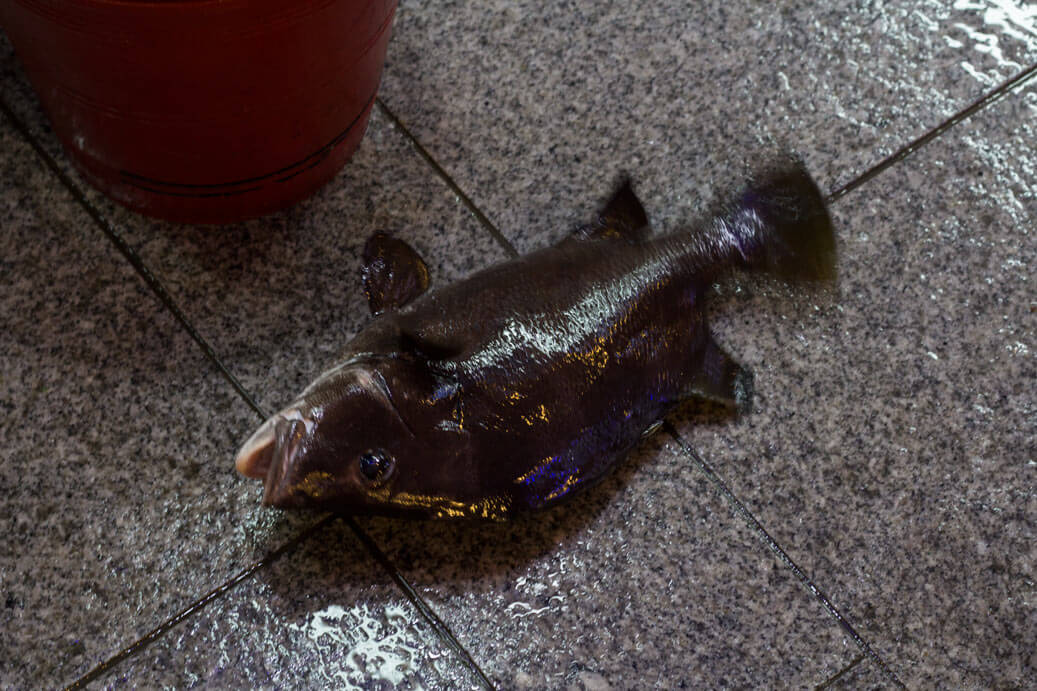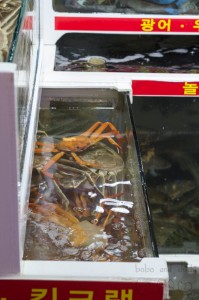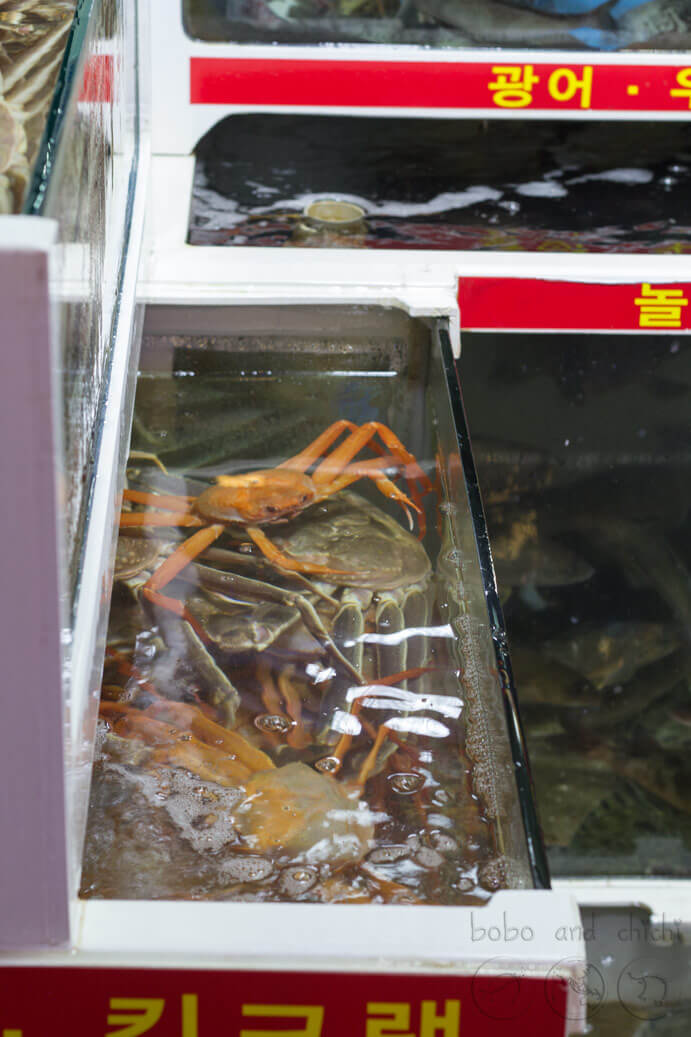 Right before the man was about to kill the fish we asked how much…it was $150. Our jaws dropped and we high-tailed it out of there. We were not ready to commit $150 for a fish we didn't know if we were going to like or not.
Out of curiosity, we wondered if it was just this fish? So we checked other stalls just to confirm this stuff is expensive. One tiny crab was $100 while two smaller fish were a more reasonable $60. Still out of our budget for something we didn't know anything about. We decided we will try it another time, once we've done our homework.
Feeling defeated and clueless, we were about to eat at the only chicken place in the fish market. When Scott spotted a tempura sign on another building with more stalls of food. The building was filled with stand after stand of tempura battered street food. This was something we could afford!
All the food looked the same at each stall, we decided to sit at the most friendly looking Korean couple's stand. Stand #4.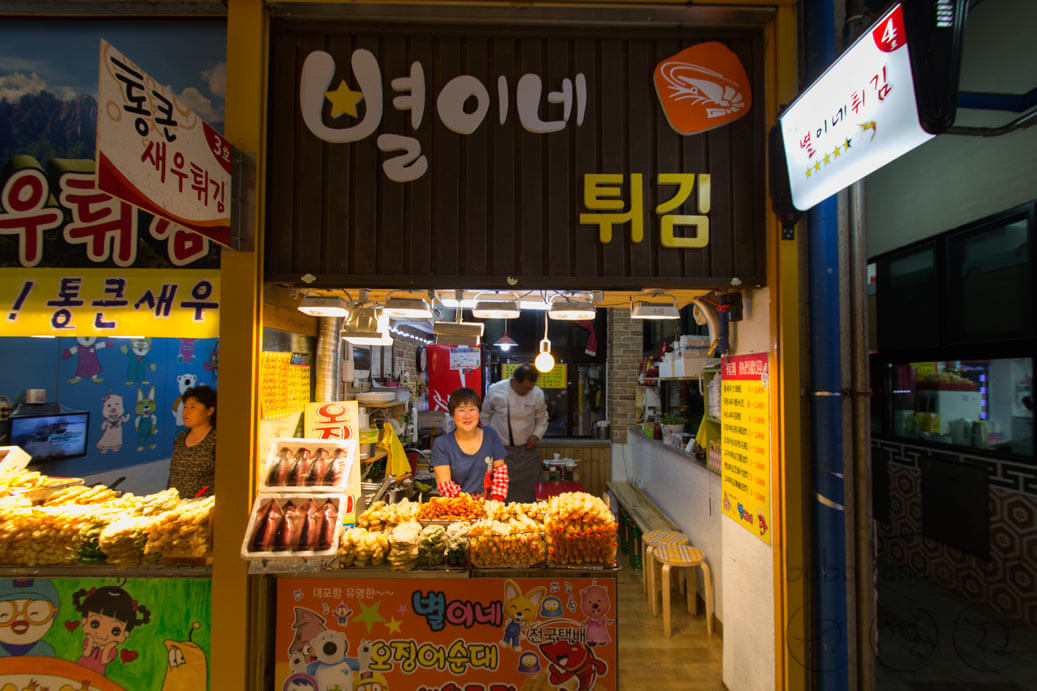 This was one of the best food choices we have made so far, not for the food, but for the hospitality. The older couple were friendly, warm, and welcoming.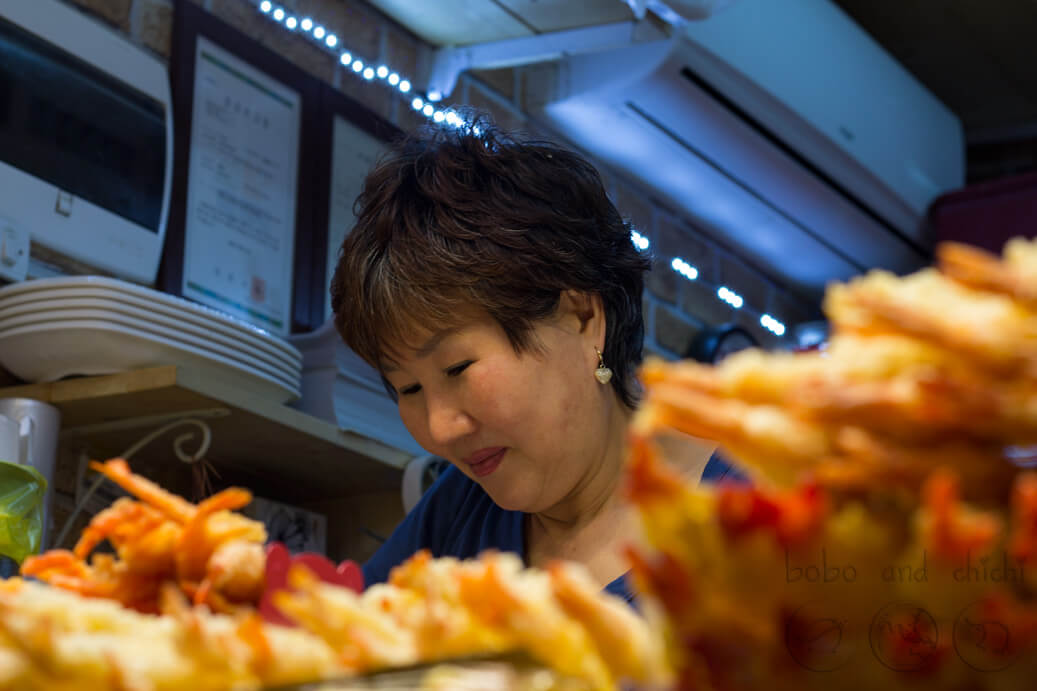 We tried the most safe looking seafood, I (Megan) did not want to eat anything I could see eyeballs on. We had some sort of tempura fish, shrimp tempura, hot pepper tempura, sweet potato tempura, beer, and makgeolli for just $15.
The couple had ordered in their own dinner of fish head soup (매운탕). They were kind enough to serve us up a bowl of their soup to try. It had a delicious taste, but a lot of bones to watch out for. They also served us up their own personal batch of kimchi.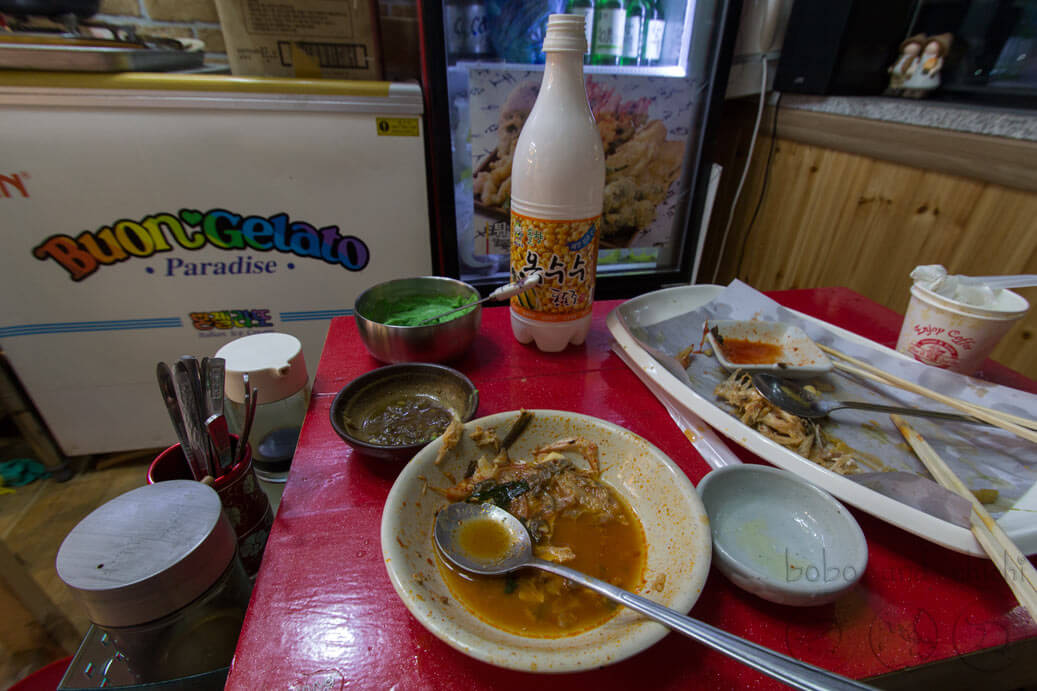 If you find yourself in Sokcho and want some fried food we recommend heading over to stall #4 at Daepo Port. They are a friendly pair and make some delicious meals. If you do eat there, share with them this post please. They don't speak english, but if you have some basic korean skills you can call them (010-9634-2635.)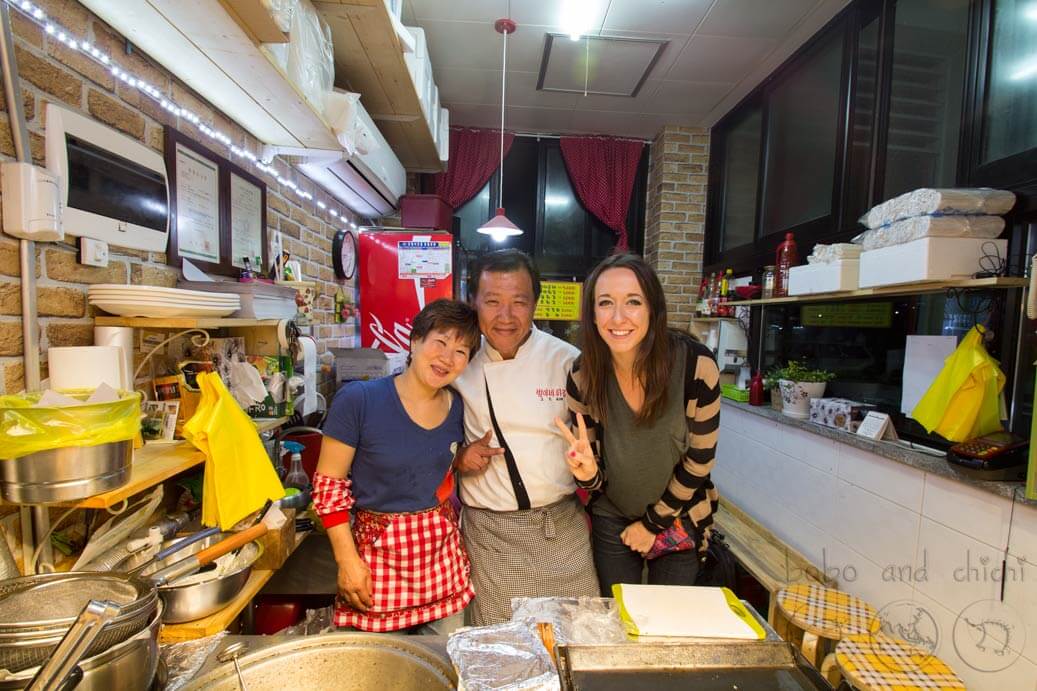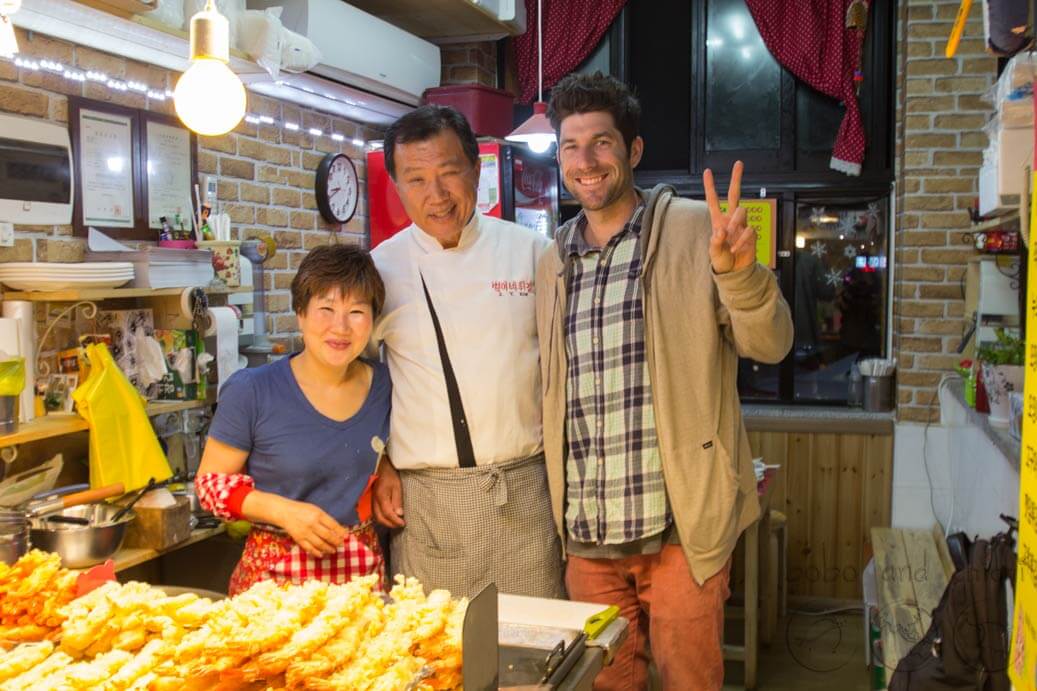 Share with us your best hospitality story in the comments below! Happy Travels!
If you are wondering what else there is to in Sokcho besides the Daepo Port Fish Market, check out our post, the top 5 things to do in Sokcho.