There is not too much to say about the Teddy Bear Farm we visited in Sokcho other than it looks exactly how it sounds. There really isn't a farm, other than a few live rabbits, but there are teddy bears galore. The admission is 5,000 KRW per person ($5) and you get to view three different galleries of teddy bears. One includes giant teddy bears you can pose and take photos next to, an outdoor garden with bear and rabbit statues along with a live rabbit cage, and an indoor gallery with teddy bears in scenes portraying Korean life.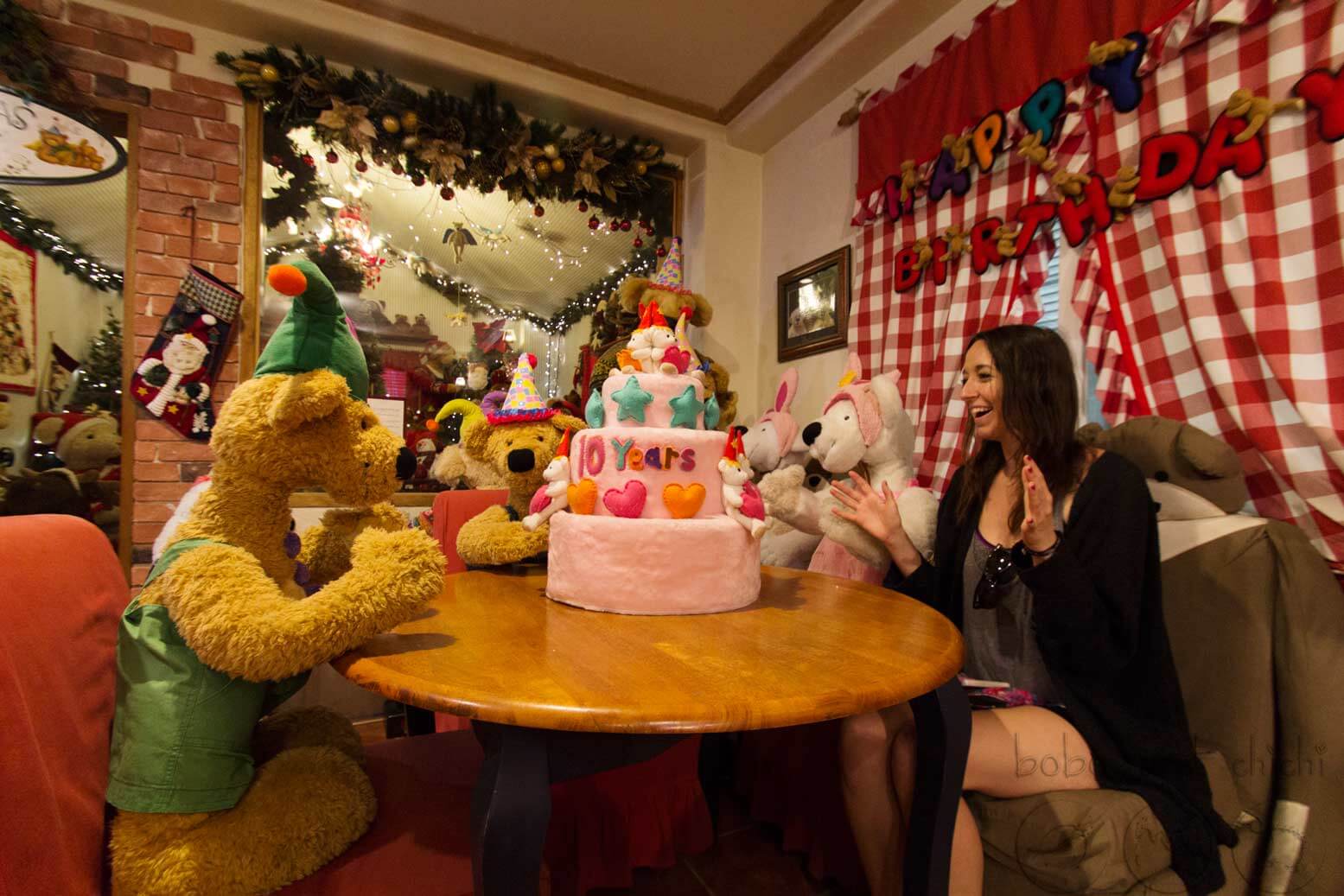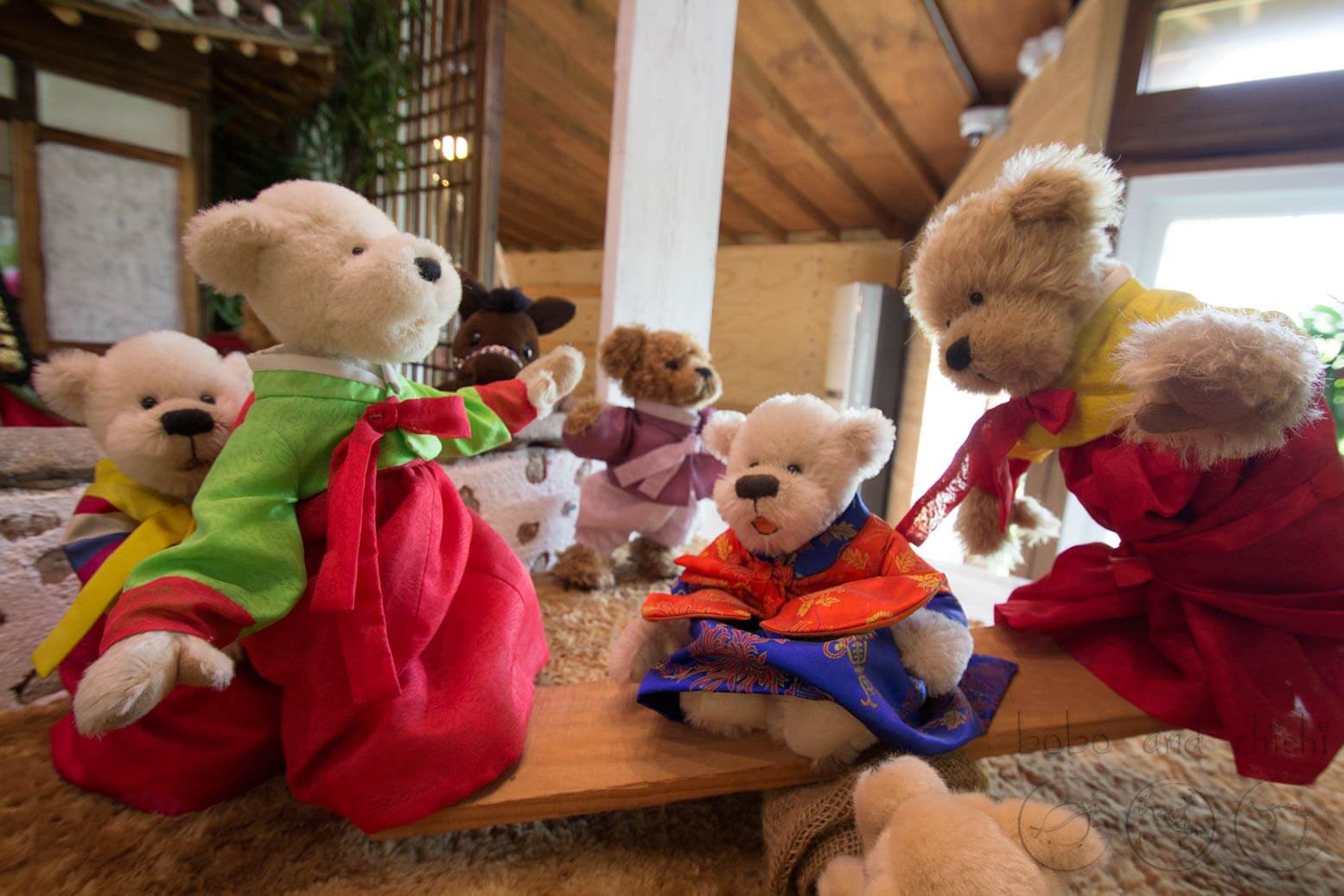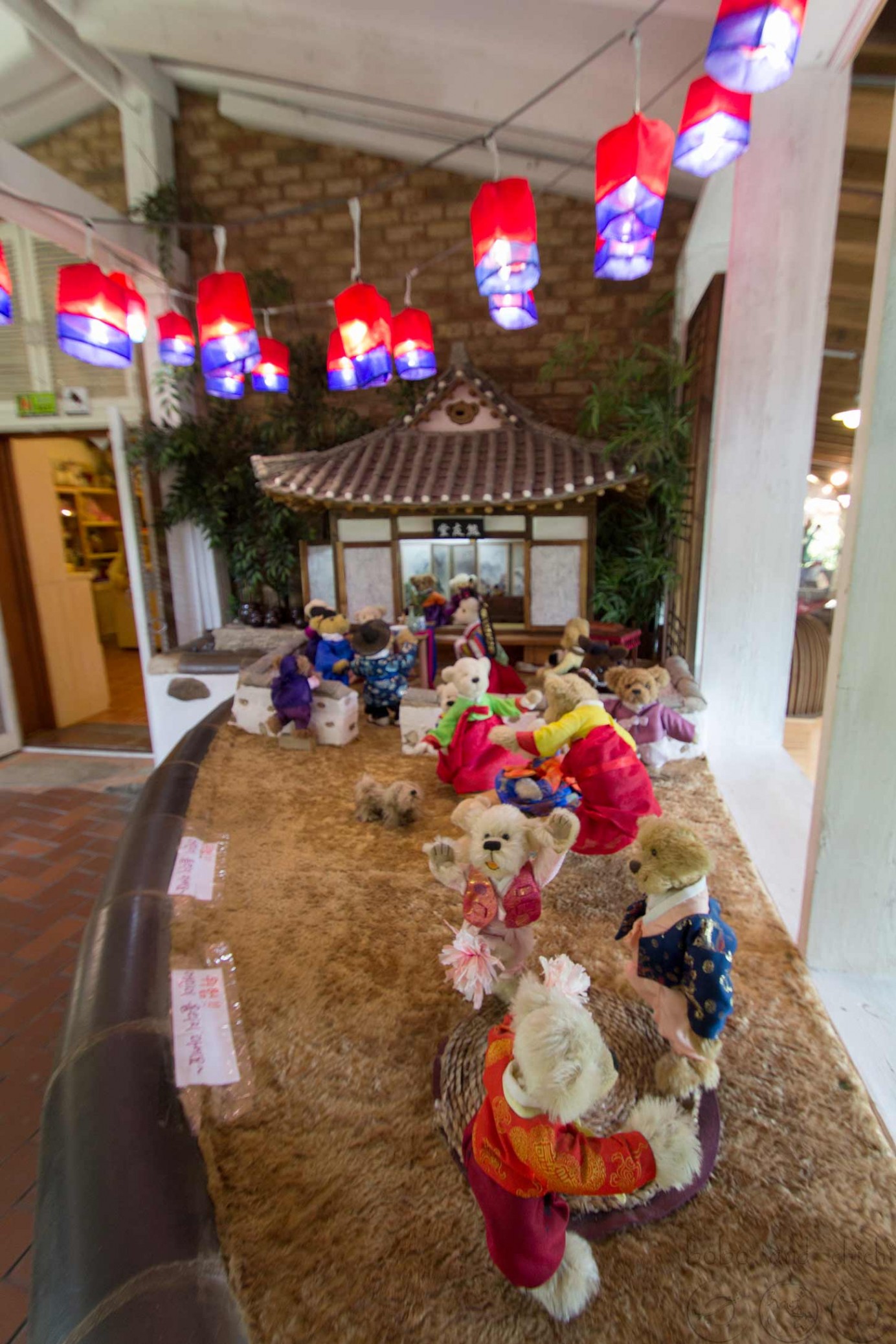 Overall, do not come to this place if you do not have one of the following; time to kill, a love for teddy bears, a good sense of humor, or a love of cutesy things. This place is kitschy and that's what attracts most tourists. We made the best of the visit and had a great time acting like big kids and taking photos.
Directions to the Teddy Bear Farm:
Taxi or 3-1 Bus (our taxi ride was $4 from Seoraksan) Have you ever been to the Teddy Bear Farm or anything similar? Share your experience below!