This weekend we headed just south of Gwangju to witness the beauty of the Boseong green tea fields. We had the opportunity to try this week's Tasty Tuesday winner, green tea ice cream, at two of the different Boseong tea plantations!
First we tried the soft serve green tea ice cream from a small cup at Daehan Dawon Tea Plantation. For just two dollars a cup, you can get yourself some of this creamy and delicious ice cream. A perfect way to enjoy the beautiful scenery and give your barking dogs a break after going up the steep hill.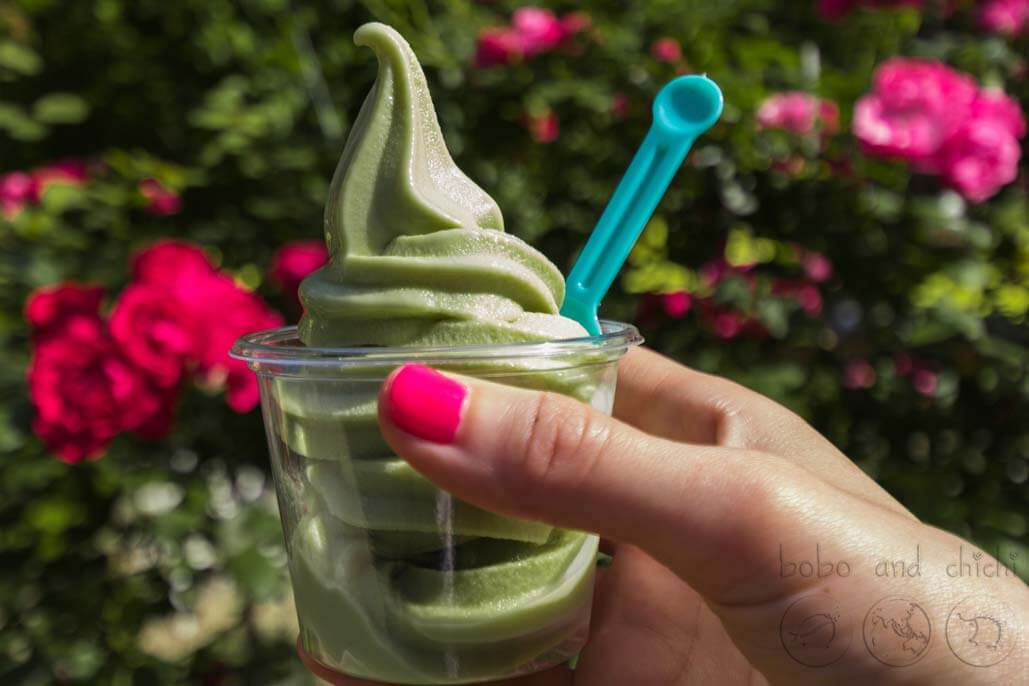 After enjoying the ice cream at Daehan Dawon we headed out to check out Botjae Dawon Tea Plantation. The place was a dud, but it did offer our favorite green tea ice cream out of the two Boseong green tea plantations. The ice cream at Botjae Dawon was even creamier and had small bits of dark green tea chunks. We could have sat here and ate boat loads of this ice cream all day.
Many foods in Korea are flavored with green tea, like our favorite Korean hotteok. Besides the hotteok, green tea ice cream has to be one of our favorite sweet treats in the country! Being popular, you can find it pretty much at any grocery, convenience store, and select dessert places in Korea. If you have never tried, we strongly suggest getting your hands on this stuff right away!
Stuck in Seoul and can't make it all the way to the Boseong Green Tea Plantations? Check out another way to beat the heat with a previous Tasty Tuesday at

Softree Ice Cream in Hongdae.