Situated in the beautiful mountainous area of Pocheon, rests the Pocheon Herb Island Theme Park. Herb Island is no ordinary theme park! The reason being they couldn't pick one theme and it's not actually a real island. Don't try to find a reason or understand it, just channel the inner child and enjoy it!
As you cover the grounds you will see historic replicas of a traditional Korean village with an old looking school room, restaurant, gift shops, and photo spots. We jumped into some of the photo scenes they have for you to pose in. Our favorite must have been the traditional ceremonial clothing that you could try on and strike a pose in.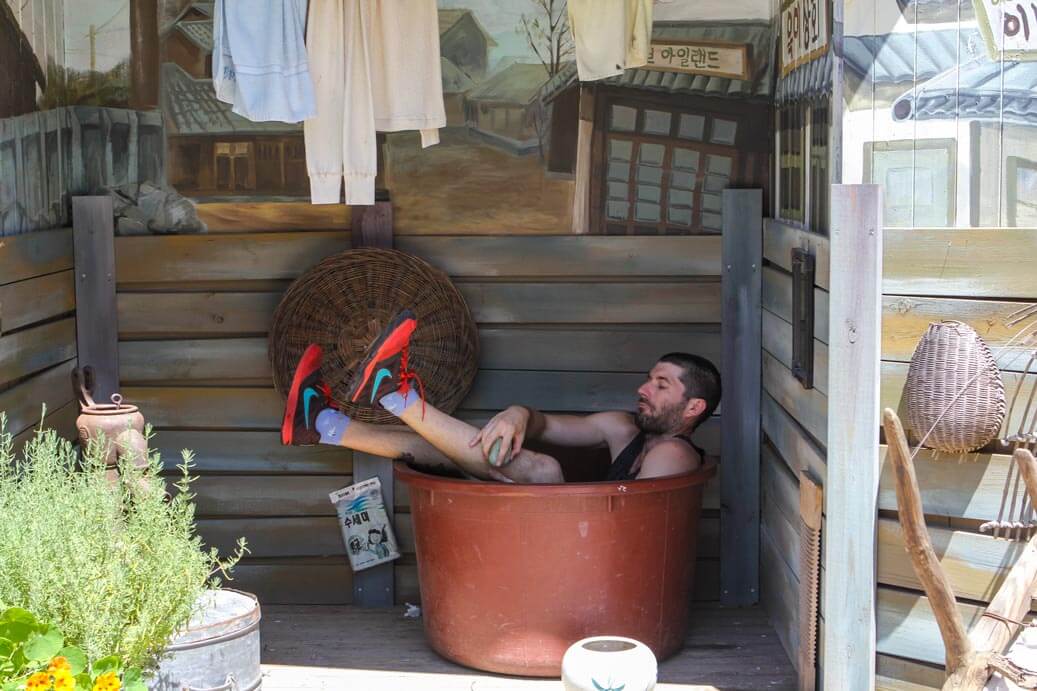 As you continue wandering you will encounter smurfs and their mushroom houses, Snow White and her seven dwarves, Santa Claus statues doing different activities, dolls, and cafés decked out with clowns. You can't miss Herb Island's replica Trevi Fountain or their Venice inspired canal where you can rent some sort of gondola boat to impress your sweetheart with. Sounds crazy right? It was actually a lot of fun for us!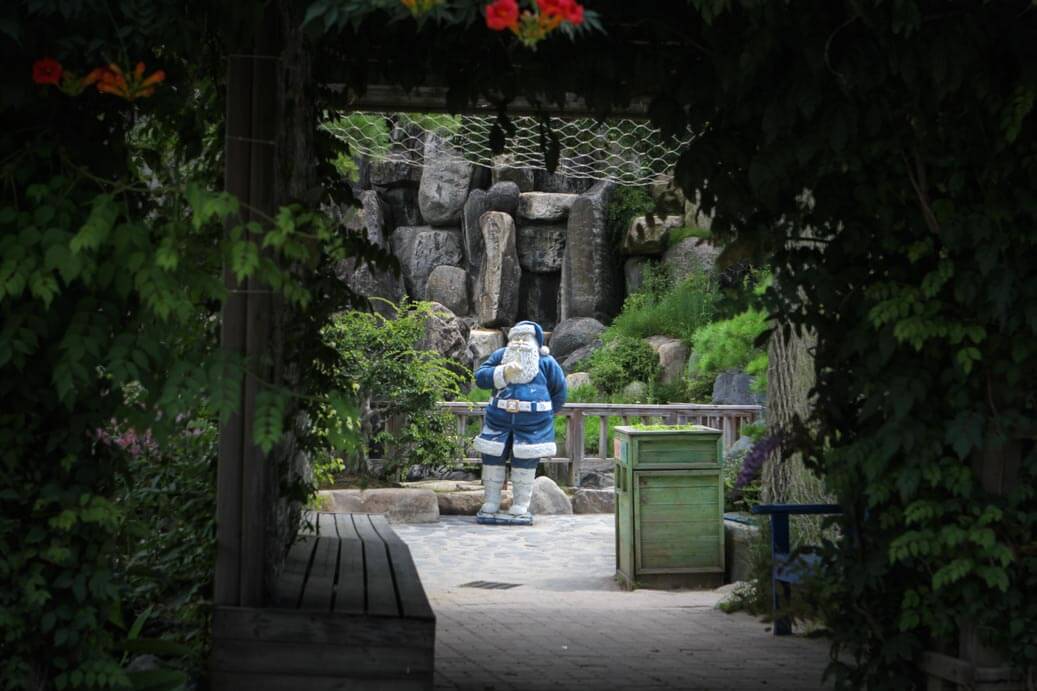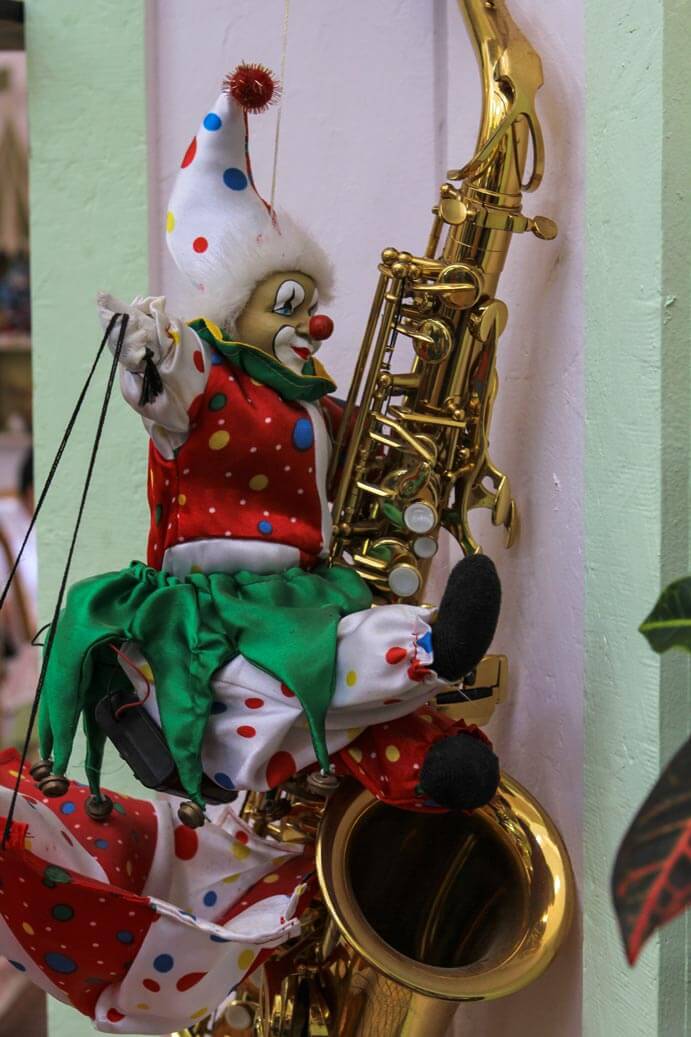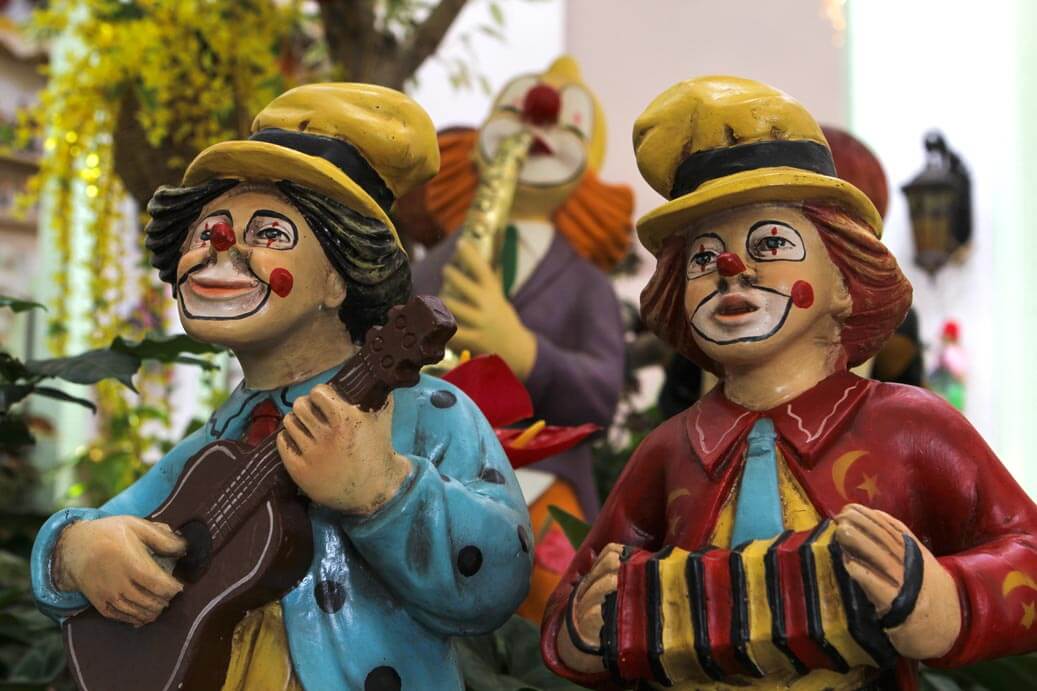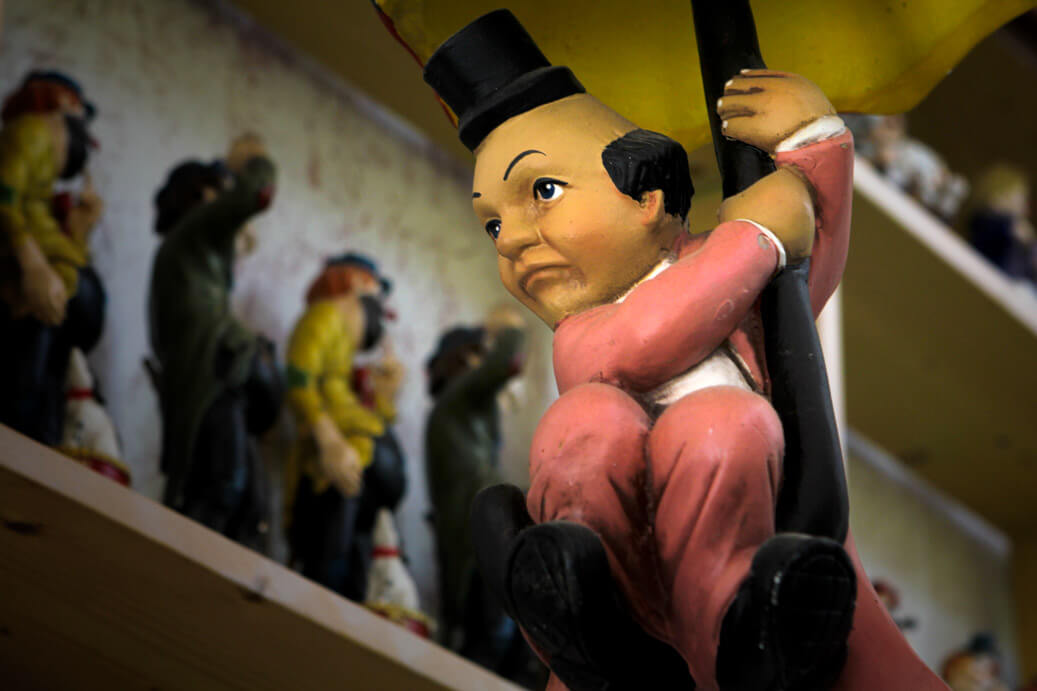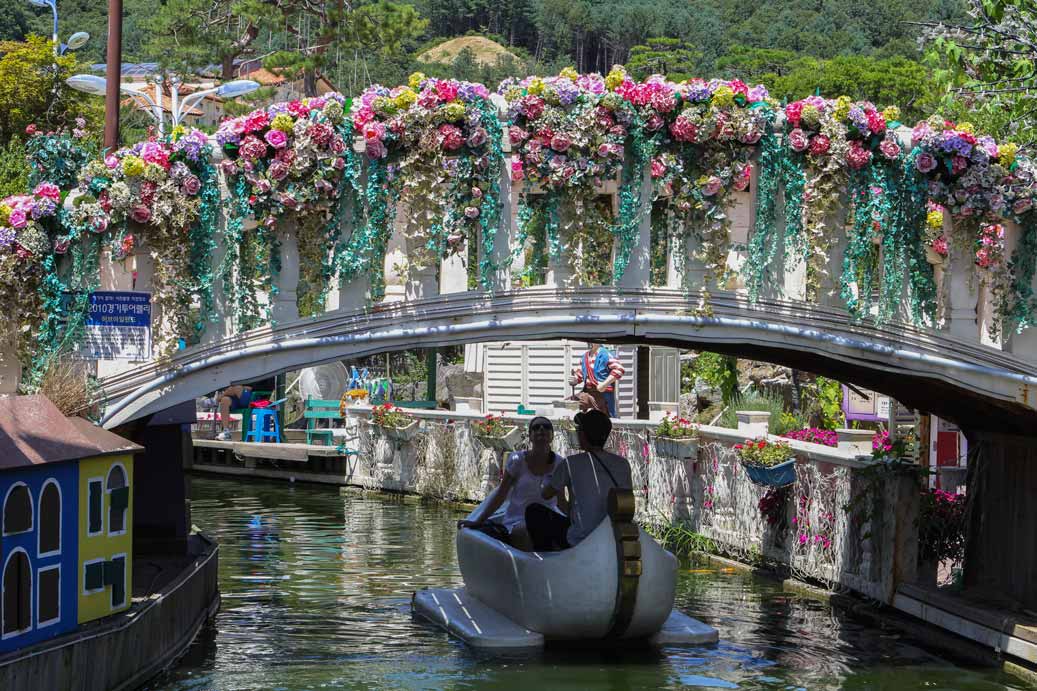 Hungry? Don't worry! Pocheon Herb Island's claim to fame is their bakery. Their specialty is their garlic bread which they give samples of outside and inside the bakery. We ended up trying one green kabocha bread roll and a piece of coconut cinnamon bread. There is also a Korean restaurant in the old fashioned village that serves makgeoilli! We decided to head over there with our coconut cinnamon bread to pair it up with a cold bowl of makgeolli on that hot summer day. The café with clowns all over it also serves some food including one of our favorites patbingsu!
---
---
Don't forget to check out the herb gift shop. This store is what we expected when we first heard the words Herb Island. The store is three stories and if you are lucky you will get a delicious sample of herb tea.
Admission for Pocheon Herb Island
Admission to Pocheon Herb Island is only 6,000 KRW (~$6) per person. Not bad for a theme park! We had a great time acting like kids and running around the place taking photos. If you have a sense of adventure and like randomness, this is a fun day trip.[/text_output]
Directions Pocheon Herb Island
You can head to Jihaeng subway stop and take exit 2. Head out to the bus stop and take any of the 57's the rest of the way. Or use the map above to plan your own route!
Pro Tip: Make sure you check the bus departure times and plan on leaving Herb Island in time to catch a bus or you could be waiting up to 2 hours for the next bus!
*If you have a wait you can always enjoy the stream nearby or the restaurant near the bus stop!
Check out a day trip to Pocheon including Herb Island and Pocheon Art Valley, you can purchase tickets at a discount here.
Have you ever been to Herb Island? Share your experience below. Like or Follow us on Facebook, Instagram, or Twitter!
Disclaimer: This page contains affiliate links. By purchasing through the links on Bobo & Chichi you will help us keep the site up and running at no extra cost to you.
[/vc_column][/vc_row]