Scott introduced me to Indian food a few years ago and now I often crave the flavors of some of the most famous dishes including chicken tikka masala, garlic naan and mint chutney. After spending the day in Seoul we worked up quite an appetite and made our way to the ever so popular Everest Nepalese restaurant in Dongdaemun.
We were lucky to have visited on a Wednesday afternoon because there were open tables! We have heard on a Friday or Saturday evening there could be a line out the door due to its popularity.
After receiving our food we quickly realized why this restaurant was so popular. Both curry dishes we ordered were absolutely delicious! We basically licked our dishes clean. The chicken tikka masala had great flavor and was garnished with cheese and a tomato. The mutton vindaloo was spicy and full of flavor! We must not ignore the GIANT pieces of garlic naan! We ended up ordering a second piece to soak up all the leftover curry in our dishes.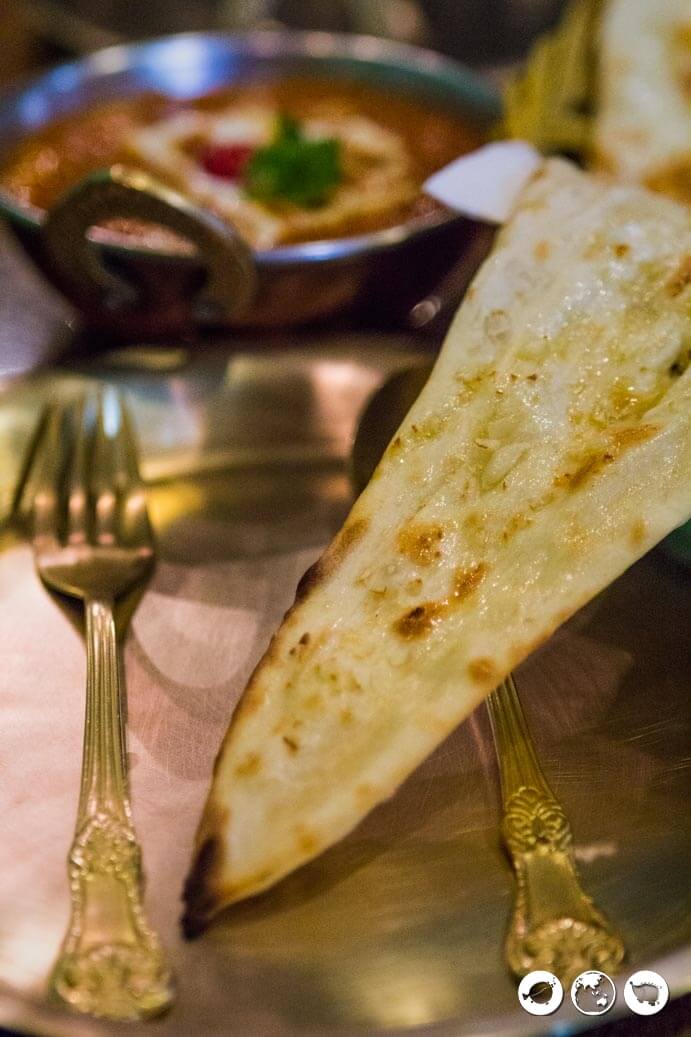 ---
Pro Tip
Make sure you request for the mint sauce! The meal isn't complete without this tasty sauce!

This restaurant is easy to find, has a friendly staff, delicious, and easily the most affordable Nepalese/Indian food we have had in Seoul yet.

Price List of our Meal

Chicken Tikka Masala 9,000 KRW (~$9)

Mutton Vindalu 10,000 KRWN (~$10)

Garlic Naan 2,000 KRW per GIANT piece (~$2)

Basmati Rice 2,000 KRW (~$2)

If you liked this post and want to see more like it, consider liking our page on facebook, following us on twitter, or seeing our latest photos on instagram.

*Please remember all photos on this website are copyrighted and property of Bobo&ChiChi. Please do not use them without our permission. If you want to use one of them please contact us to ask first because we'd be absolutely flattered and would love to share. Thanks!