T
his small historical village is located in the heart of Seoul near Myeongdong with a backdrop of
Namsan Tower
and includes restored hanok homes from allover Korea, a main pavilion where performances regularly occur, pond with picturesque grounds, and a time capsule. This is a great, free way to spend any extra time you have while visiting Seoul.
Namsangol Hanok village is great because it is free and a great quick, touristy spot to get a glimpse of traditional Korean culture. Namsangol is very small and only has five different restored homes from different regions of Korea. If you would like more of traditional Korea meets the new urban Korea check out Bukchon Hanok Village nearby.
You can't miss the performance stage or pavilion area where there are traditional performances regularly. We were lucky enough to check out the Taekwondo performers warm up before their show.
[justified_image_grid preset=17 link_title_field=off img_alt_field=off lightbox=foobox mobile_lightbox=foobox max_rows=1 gallery ids="11047,11042,11041″]
If you wander the grounds you can't help but notice the amazing, close up view of Namsan Tower. There is also a pond, stream, and small waterfall where you and your date can take a romantic stroll around. The modern looking structure that goes underground with an open roof is actually a time capsule. The time capsule was placed in 1994 when it was Seoul's 600 year birthday! The capsule is supposed to be opened on Seoul's 1,000 year birthday… So, basically we will never see what's inside. Rats… Anyways, there are some great photo opportunities here and worth checking out.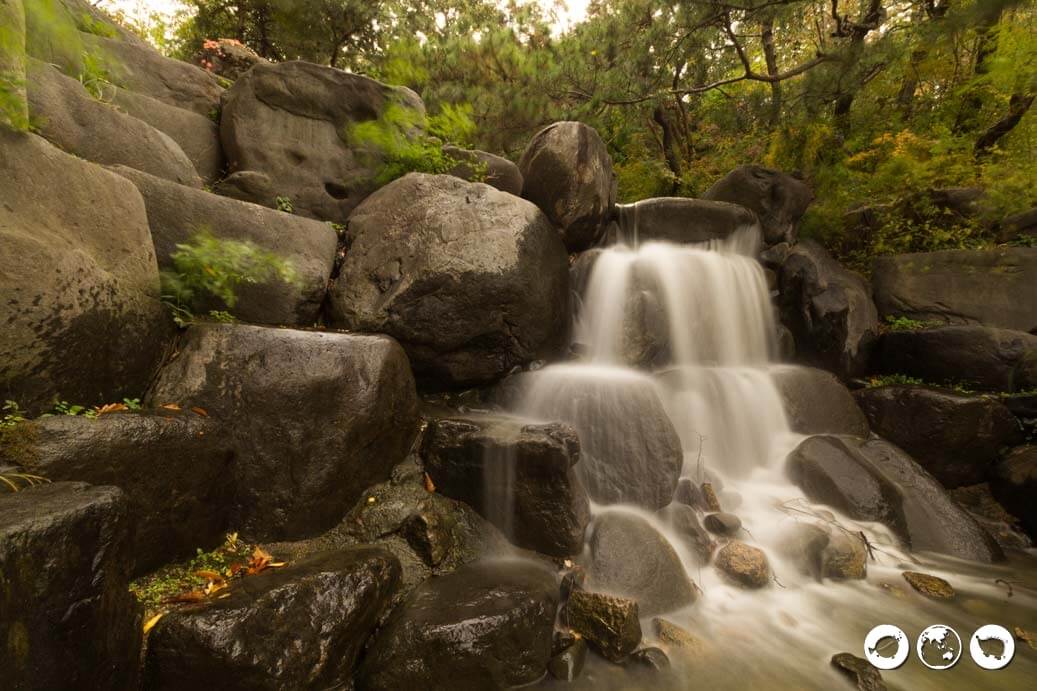 You do not need much time at Namsangol. It is a small village and is very touristy. Like we said before, this is good for those who have extra time in Seoul or if you are more interested in seeing what different traditional homes looked like in different regions.
Bonus! FOOD!
Make sure you have a snack at the street food stand right outside the entrance of Namsangol Hanok Village! This lady can cook up some tasty treats! This is the best bungeoppang (Korean dessert cake filled with sweet red bean) and odeng (fish cake) we have had from a street vendor! The lady is warm and charming and seems to love her job! Dish out $2 and treat yo'self!
Which Hanok Village Should You Visit?
We prefer Bukchon over Namsangol if you are on a time crunch in Korea. Bukchon is still a residential area and neighbors both Gyeongbokgung and Changdeokgung Palaces as well as Insadong and Samcheong. You can explore museums and check out coffee shops as you stroll through this beautiful area.
But, Namsangol will give you a quick glimpse of different types of homes throughout the regions of Korea from the past. You will be able to peek inside the homes and see how they would have been in the olden days. This is something you cannot do in Bukchon since they only have the local style of hanok and many residents there actually do not want to be disturbed by tourists.
If you are looking for a history lesson check out Namsangol or the Korean Folk Village. If you want more of a modern, authentic feel and a lovely selection of things to do and places to see nearby check out Bukchon Hanok Village.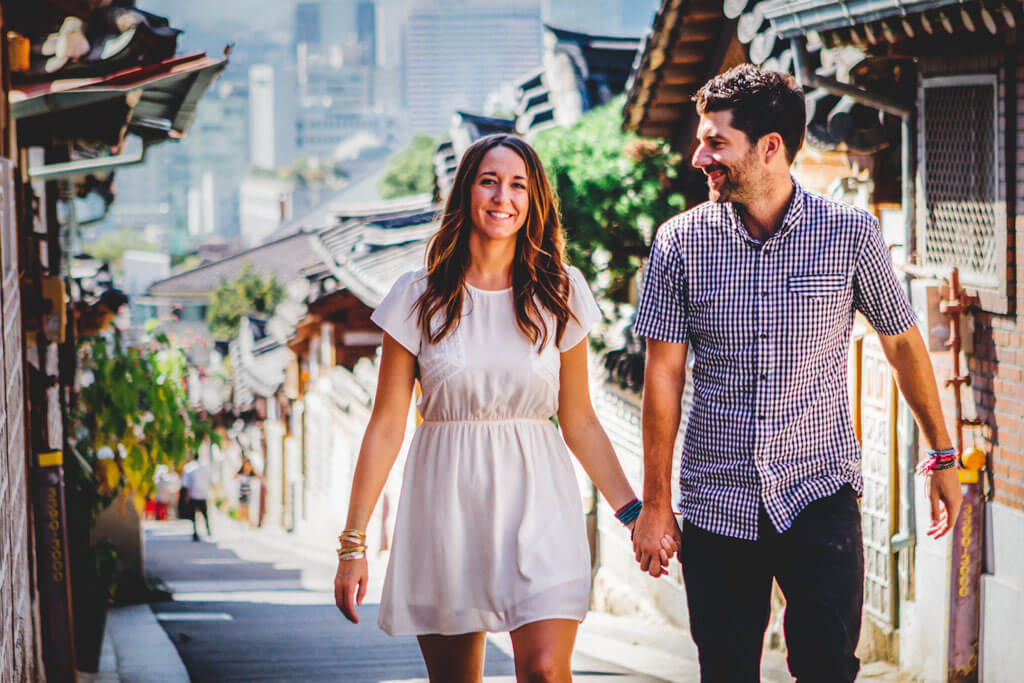 Where was your favorite place to check out traditional homes? Share or comment your experience below.
If you liked this post and want to see more like it, consider liking our page on facebook, following us on twitter, or seeing our latest photos on instagram.
*Please remember all photos on this website are copyrighted and property of Bobo&ChiChi. Please do not use them without our permission. If you want to use one of them please contact us to ask first because we'd be absolutely flattered and would love to share. Thanks!
Related articles across the web