W
e've been in Cambodia for two months now and we initially came here to run the half marathon through Angkor Wat. So we spent the first two weeks in the small but booming town of Siem Reap and we actually loved every day of it. Since we are definitely budget backpackers we tried to compile a list of all the fun things that we loved during our two week stay and what we recommend doing while in the city.
Place to Stay 
We stayed at 4 or 5 different places during our two weeks off and on in Siem Reap. But hands down our favorite was Yellow Guesthouse. We can't recommend it enough. There is a pool and rooms are decent. We stayed for 6$ a night and it was perfect for the two of us. We stayed at many other places as well, one time we splurged for a 25$ room on race day but the only thing different between the two was that it was had newer paint. Not sure that's worth a 20$ upgrade in my book. The best part of this place though is definitely the owner. He is extremely nice, friendly and constantly helps you get the best prices for tuk-tuks.
Angkor Wat and other Temples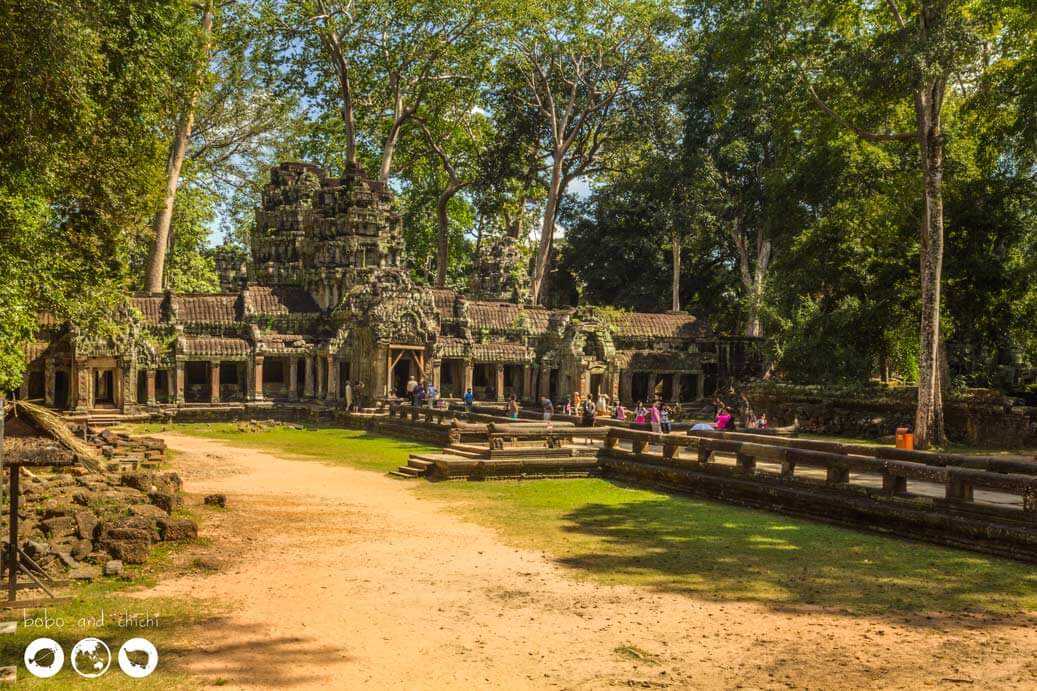 Duh…Why else did you make the trip to Siem Reap? Visiting one of the seven wonders of the world should be on everyone's bucket list. You have the option of seeing this wonder at the crack of dawn for sunrise, or visit when it is less crowded during the day. You will most likely see monks, monkeys, or both around the grounds of this temple. Make sure you take a tuk tuk so you can continue exploring the other temples including Angkor Thom, The Bayon, and Ta Prohm (the famous Tomb Raider temple). You will need to spend at least two days here, one is just not enough. Make sure you check out our guide to seeing the best of Angkor Wat in two days as well as Angkor Wat through our lens.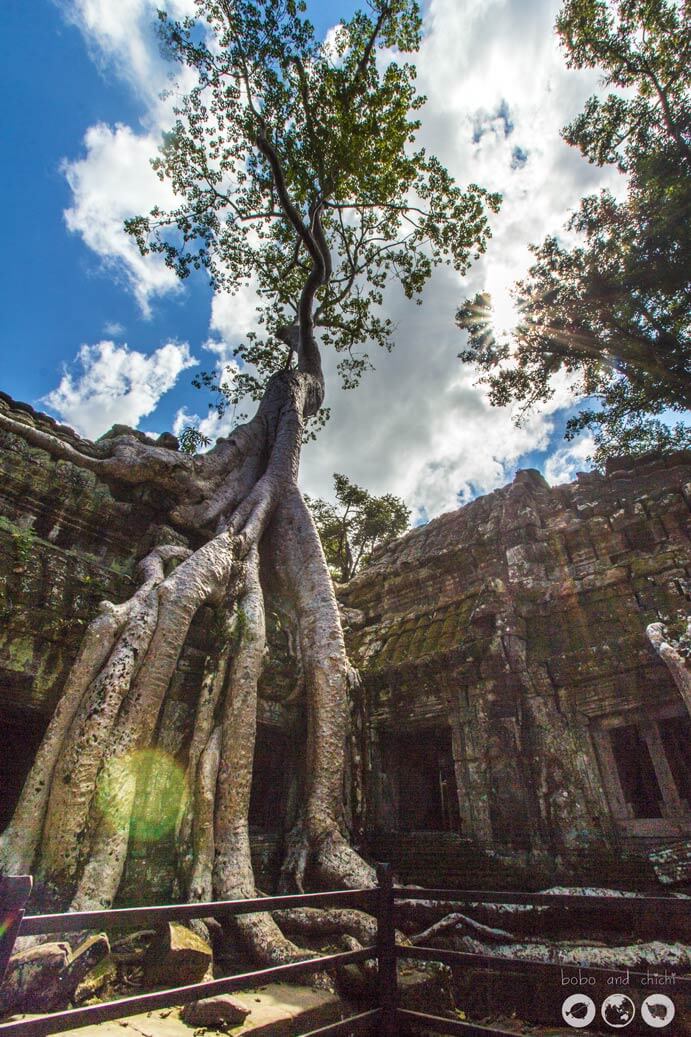 Shop 'Til You Drop at the Night Market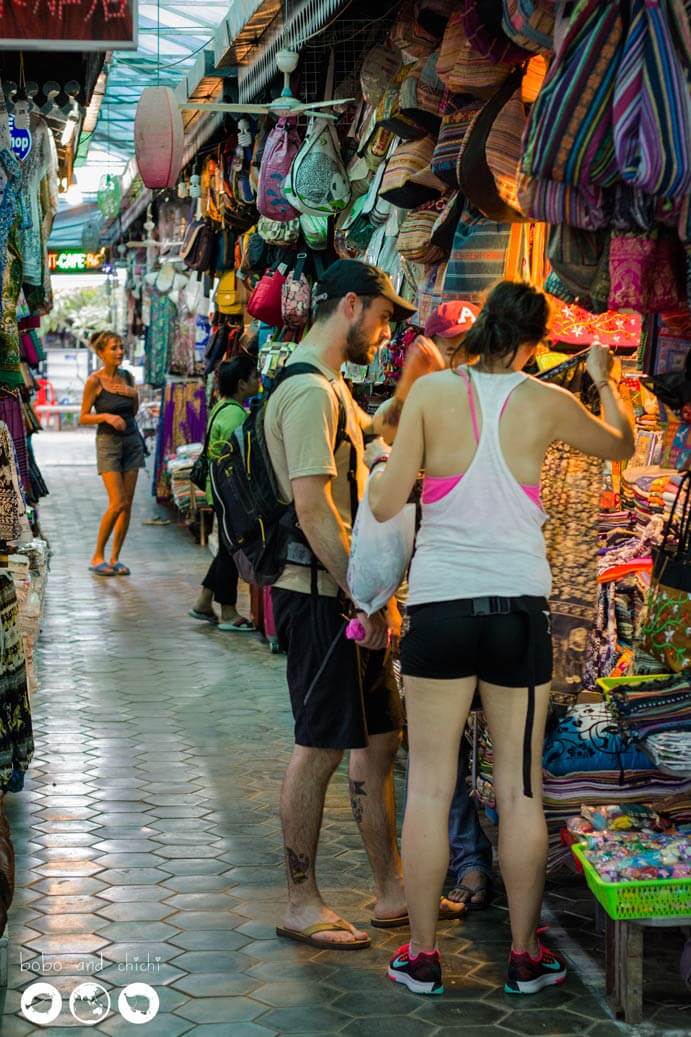 Need souvenirs, cheap tank tops, shirts, or gifts? Then take a stroll around one of the many different areas called Night Market in Siem Reap. Make sure to bargain with the different vendors as they will try to sell you something for almost double the price they will sell for.
NOTE:
Watch out for the cute elephant pants and shorts. Yes, they are $2, but they rip the first time you wear them! Make sure you inspect the quality of the seams before purchasing. One big step and the crotch will rip right out. Real bummer.

 
Pub Street
Explore Pub Street for happy hour specials, cooking classes, free shows, or a tasty meal. This is the drinking and partying mecca of Siem Reap. Lots of foreigners come here to have a good time. Most restaurants and bars on the main strip are overpriced for Khmer cuisine. If you wander down the side alleys you can find some less expensive delicious places to eat.
This wasn't really our favorite place, but 50 cent draft and happy pizza are a nice way to end the day.
Kompong Pluk Floating Village 
This water village is about an hour outside of Siem Reap via tuk-tuk. Make sure you bargain with your tuk-tuk driver. This charming, friendly village is sitting on bamboo stilts in Tonle Sap Lake. The people are friendly and this place is not overcrowded with tourists. This is a perfect way to spend an afternoon. Beware of scams as we overpaid for our boat ticket. The place was empty and starving for tourists. We ended up paying $25 each and the two of us had our own private boat. Walking around town later we saw cheaper tickets. Womp womp. But, we are so glad we did it! The village is unique and definitely worth checking out.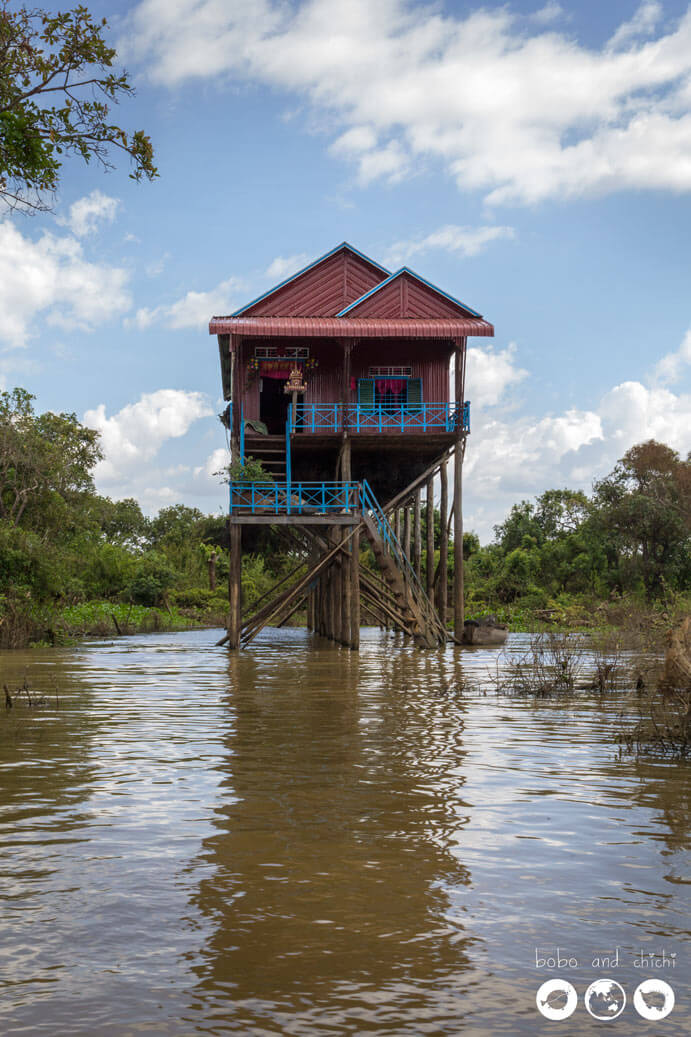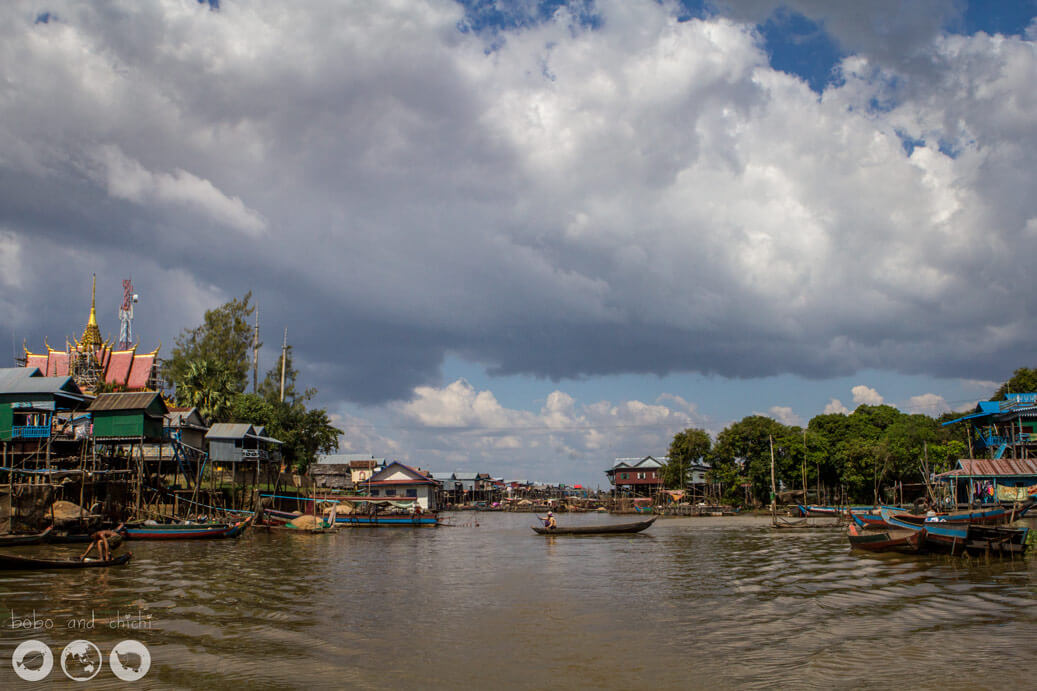 Angkor National Museum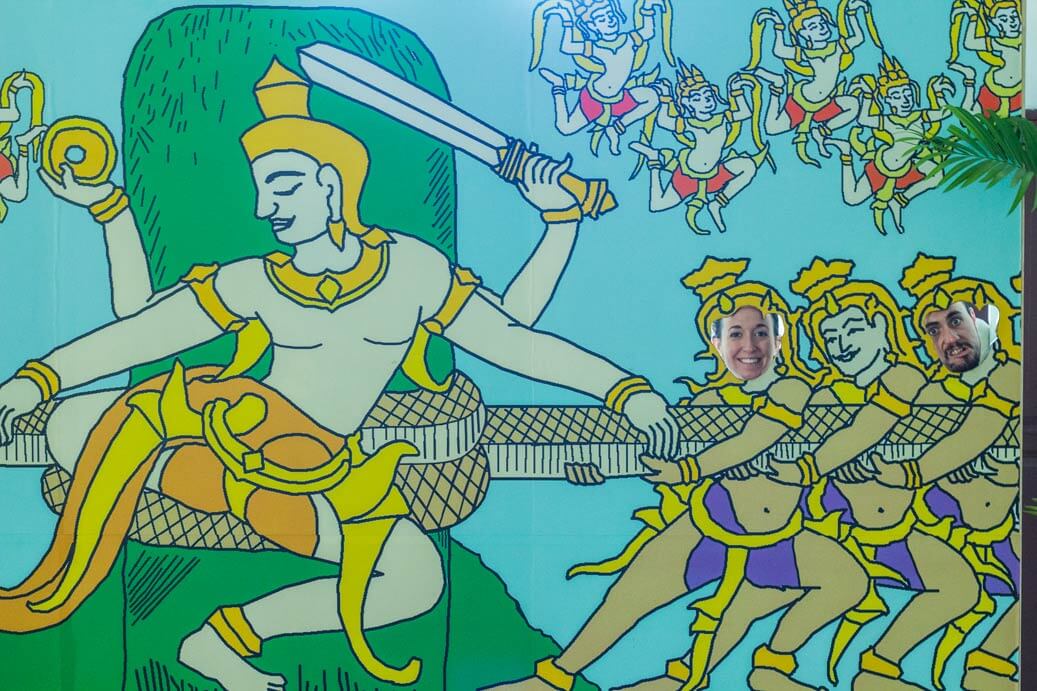 This is for the real history buffs who want to take a break from the long, hot day trips to Angkor Wat. With an admission fee of $13 we thought this place sucked at first. Then we realized this museum had a real ass on it and you could spend hours here. Each room will educate you and show you original pieces from the Angkor temples. We were in awe checking out the details in the bas-reliefs. If you're not a museum person or care about history then you better skip this. Photos are not allowed.
Temples in Town 
Wat Preah Prom Nath is situated along the Siem Reap River and offers stunning paintings and architecture. We spent about 20 minutes checking out the place and sweating our butt's off. There are also other temples (other than Angkor temples) inside the city. A tuk-tuk driver may offer to take you to others nearby outside Wat Preah Prom Nath, but they are within walking distance. Wat Bo is on the other side of the river and impressive in size. Again, worth another 20-30 minutes of admiring the ornate beauty of their place of worship.
Try Something Happy
Right around the corner from Pub Street is a line of restaurants that specialize in "happy" pizza or shakes. What does "happy" mean in Cambodia? "Happy" means weed. Sounds too good to be true, but we must warn you, this stuff is strong. One shake will knock you on your ass for the day. If you have trouble sleeping, eat a happy pizza or happy shake. (NEVER DO BOTH!) But if you take our warning seriously you will have a much better time splitting a small happy pizza and a regular pizza with a friend. Trust us, please! Yes, we did try them all and our favorite was Ecstatic Pizza.
For Those Who Are Budget Conscious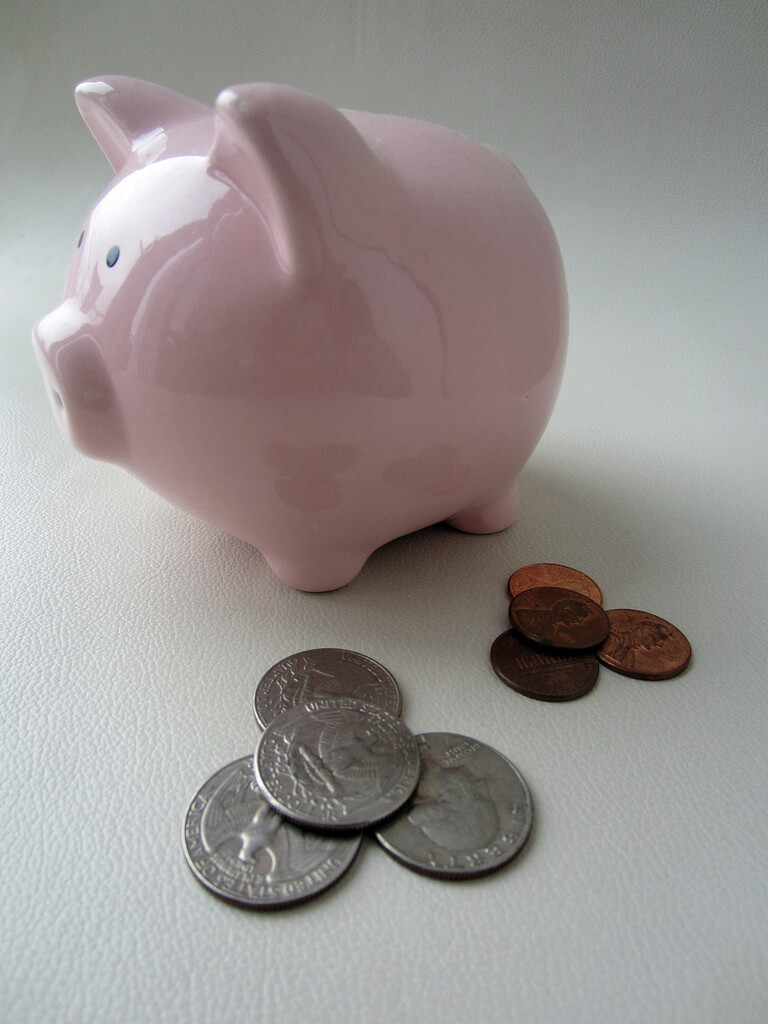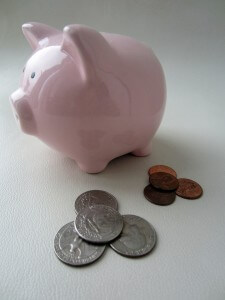 We are on a tight budget seeing how we want to travel as long as we can on a set budget before working again. So it sounds crazy when everything in Cambodia seems to be relatively inexpensive to prices in your home country. Cutting the fat on any budget can make a big difference in the future. For example, by cutting $1 coffees out of our diet we can save around $60 a month. That's another 10 nights in Siem Reap at a $6/night guest house! Being stingy here and there can be great, but make sure you treat yo'self every now and then. Here are things you can do on a tight budget in Siem Reap.
Dr. Fish
Are your feet a wreck from all the walking? Spend $2 and for 20 minutes you can let little fish nibble the dead skin off your feet while you sip on a complimentary beer or coke. It takes a few minutes to get past the weird tickling feeling, but once you do those little guys can really turn your feet around! Bonus is the one in the night market has live performances that you can watch.
Free Apsara Show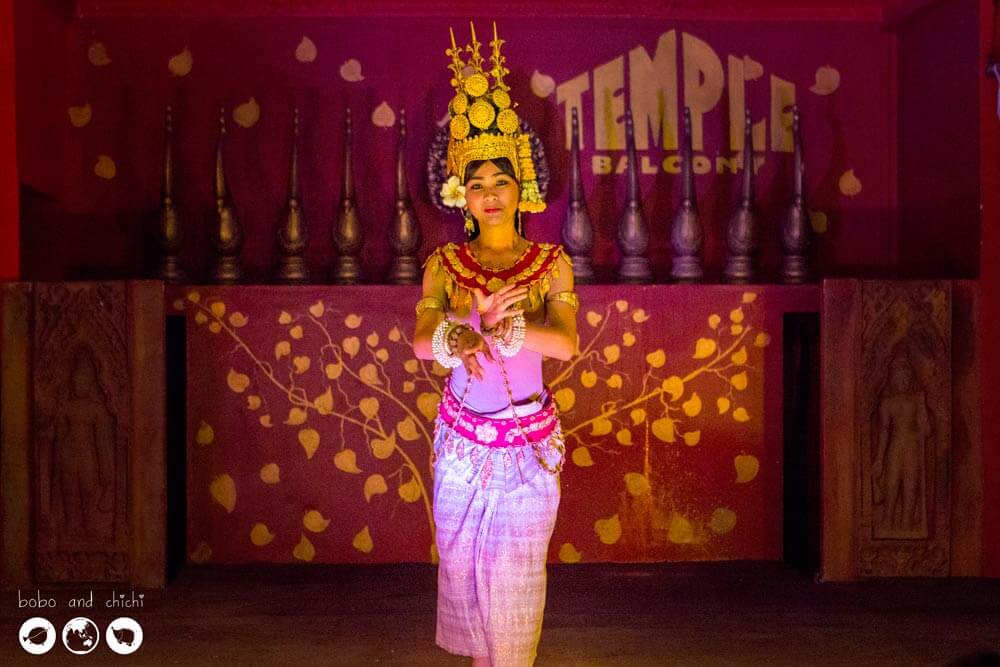 There are many Apsara shows advertised around town for up to $50 a person! That price seems steep compared to the prices of everything else in Cambodia. If you want to see some of Cambodia's fine art and culture through an Apsara dance then we suggest checking out the free show at the Temple Bar on Pub Street. On the second floor, you can enjoy over an hour of Apsara dancing and traditional Khmer music every night at 7:30. You will be expected to either buy dinner or drinks. We were able to spend $12 total for dinner and a show. Not bad!
Massage
If you are budget conscious like us, then it is not often you treat yourself to a massage. When you are visiting Cambodia you can get a two-hour body massage for as low as $11! So by all means, at least get one massage while you are visiting. It's not often you will be able to spend so little for a bit of relaxation.
Miniatures of Angkor Temples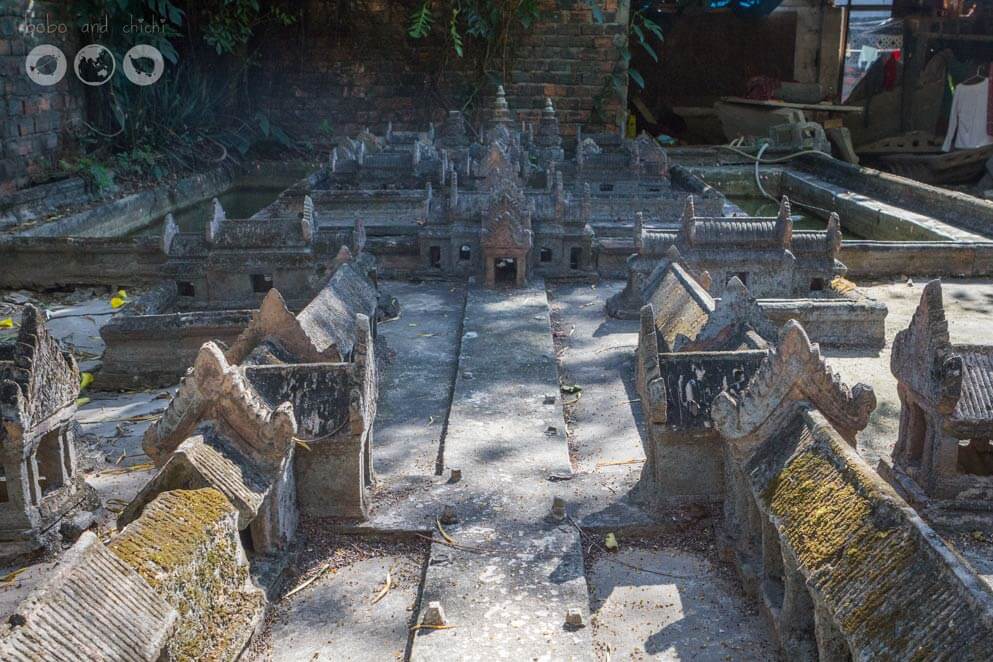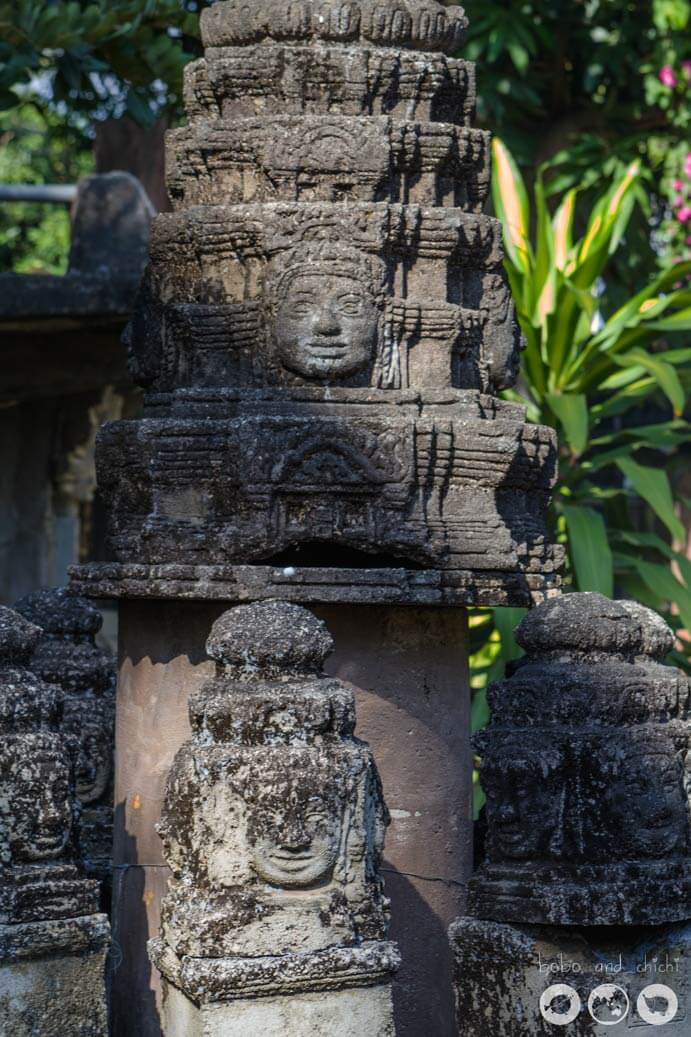 This is not for everyone. After saying that, we found this little (keyword little) gem thanks to Lonely Planet. Tucked away in a local's private residence are miniature replicas of Angkor Wat, The Bayon, and Banteay Srei. It is actually quite cute, especially if you are lucky enough to see a mouse or gecko running through the teenie tiny temples. It only costs $1.50 to check out and you really don't need more than 15 minutes to gander unless you love getting artistic and taking photos. You can fool your friends if you are a photographically talented enough that you rode a helicopter over Angkor Wat. The people inside are friendly and want to sell you some mini bas-reliefs as well. The lady helped us leave by being a little hands-on with her selling techniques.
OVERALL VIBE
We loved Siem Reap. Siem Reap is a big small city that feels safe and friendly. That doesn't mean be careless with your belongings, but we got more of a sketchy, seedy vibe in Phnom Penh. You can get a tuk tuk to most places in the city for $1-2 or just walk everywhere (with exception of the Angkor Temples). We suggest spending at least four days here.
We really weren't overwhelmed with beggars or scams here either. People are polite, you will be asked hundreds of times if you need a tuk tuk, just say no thank you and they respect it. Whereas, some places will still chase you down and nag you for a ride.
Helpful Hint Make sure you split up your Angkor trips into at least two days. We went for about 8 hours each time. The days are long and hot, don't try to squeeze it all in one day, you just don't have enough time to see everything!
We suggest spending a day seeing the most popular temples, take a day off and check out Siem Reap and learn about Angkor Wat at the National Museum. Then on day three spend the morning or afternoon in Angkor Wat and check out what you didn't see before.
Want to learn about more things to do in Siem Reap including zip lining through gibbons? Check out this post by My Adventures Around the World about her picks of best things to do in Siem Reap.
---
Suggested Itinerary
Day 1: Wake up early and take a tuk-tuk to see the sunrise or just have a Day tour of Angkor Wat. Make sure you check out Angkor Wat, Angkor Thom, Bayon, Tah Phrom, plus any other temples your driver suggests this day.
Day 2: Check out Angkor National Museum, Local temples, Pub Street, Night Markets, and end the evening at Temple Bar for the free Apsara Dance Show.
Day 3: Angkor Wat part duex. Check out some of the temples you didn't see the first day. We loved Banteay Srei which is easily an hour away via tuk tuk then Neak Pean.
Day 4: Check out one of the floating villages, we liked Kompong Pluk. This won't take the entire day, so you have time to see anything else you missed after or catch a sleeper bus to your next destination.
If you liked this post and want to see more like it, consider liking our page on facebook, following us on twitter, or seeing our latest photos on instagram.
*Please remember all photos on this website are copyrighted and property of Bobo&ChiChi. Please do not use them without our permission. If you want to use one of them please contact us to ask first because we'd be absolutely flattered and would love to share. Thanks!