J
ust along the Mekong River in central Laos rests Thakhek. A small quiet town with not much going on. But it's not what's going on in the city, but what you will find near. The beautiful jagged mountains just outside the city center is home to many caves and small villages to explore. We only made our way downtown Thakhek for a few meals along the Mekong with views of Thailand on the otherside. After enjoying a quiet night out, get your butts ready for a serious motorbike journey ahead.
In just one day you can visit these five attractions only 12 km from downtown Thakhek. Grab a map from your motorbike rental place (we recommend Mr Ku.) and get ready for a cave quest!
Tham Pa Fa AKA Buddha Cave
 This cave was only recently discovered over 10 years ago by a guy who was hunting for bats. Little did he know this cave had 226 Buddha statues and is the reason why this is now a popular tourist and religious site. You can't take photos here and you may leave feeling a bit underwhelmed like us but worth a quick visit. Expect to pay separately for admission, parking, and a sarong rental for the ladies.
Tham Xieng Liap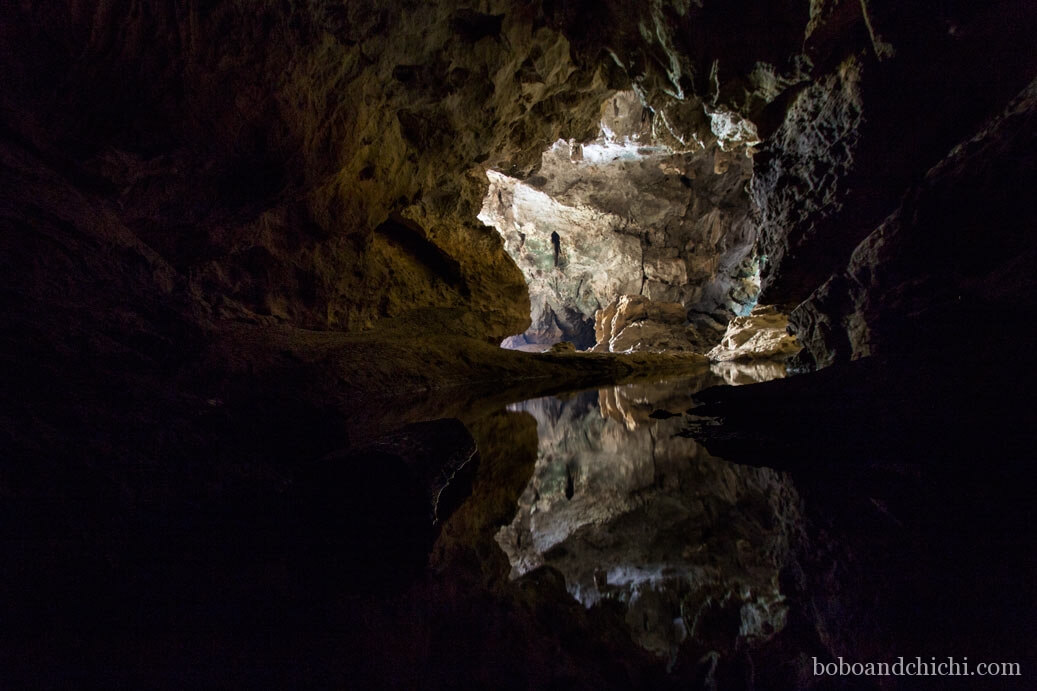 It's easy to miss the sign along the road for this cave! You can also look for the swan boats sitting in a field. (We were sad we missed our chance to go through a cave in one of those sweet rides). If someone is there they may charge you a few bucks for admission. We got lucky and got this one for free. This cave is more for the adventurer. With three different entrances/exits depending on how you look at it. It's easy to not know what the heck you're doing. We entered through a small dark opening and luckily our $3 head torch did the trick to help us see the cave. All of a sudden we saw some water and the large opening ot the back of the cave. The water is shallow enough (ankle deep during our visit in February) to walk through to the other side. Or just go back outside and walk around. This cave was gorgeous and only had a few visitors. There was even a guy serenading a lady with his ukulele and his lovely voice was amplified from the cave. We are impressed and stayed almost an hour enjoying the peaceful and beautiful space.
 *Note – Bring your own flashlight and be prepared to get wet
[justified_image_grid preset=c3 gallery ids="11862,11863″]
Falang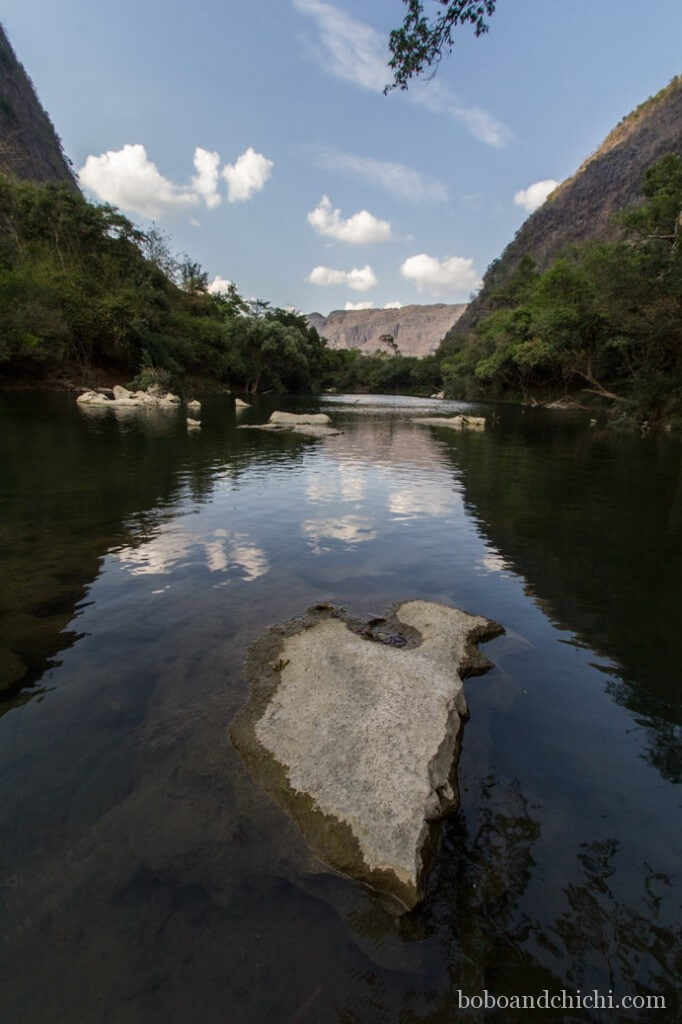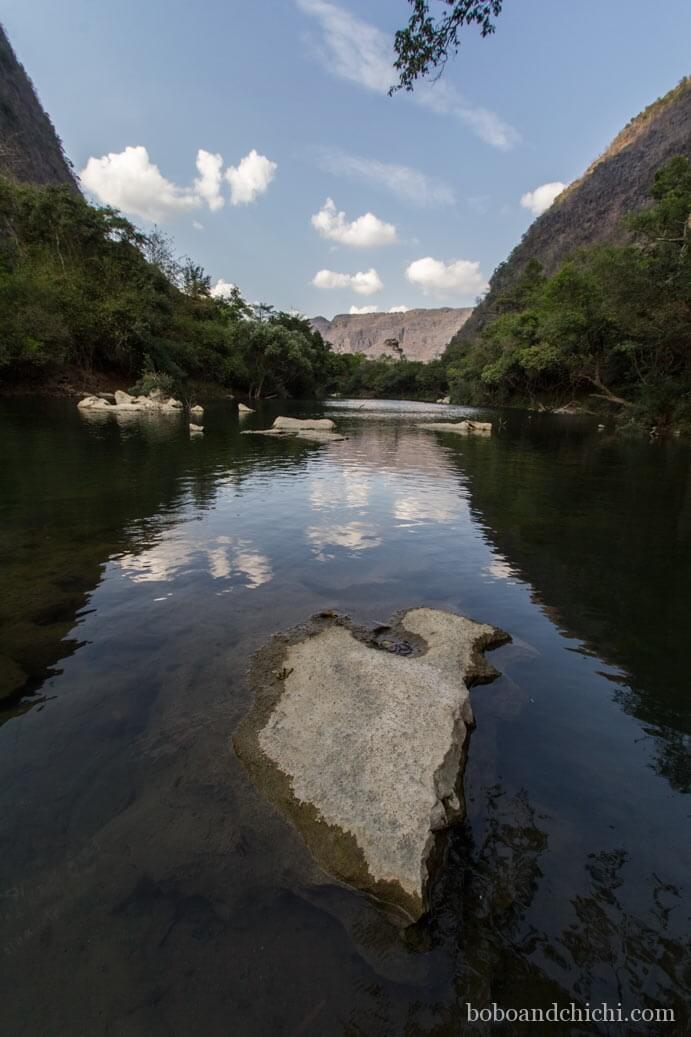 Next stop in the Falang which is not a cave, but a beautiful swimming and picnic spot along the river and gorgeous mountains. The French colonists used to picnic here hence the name "Falang." Whether you only take a quick dip to cool off here or stay and relax for an hour this place is a great break before completing your cave quest.
Tham Sa Pha In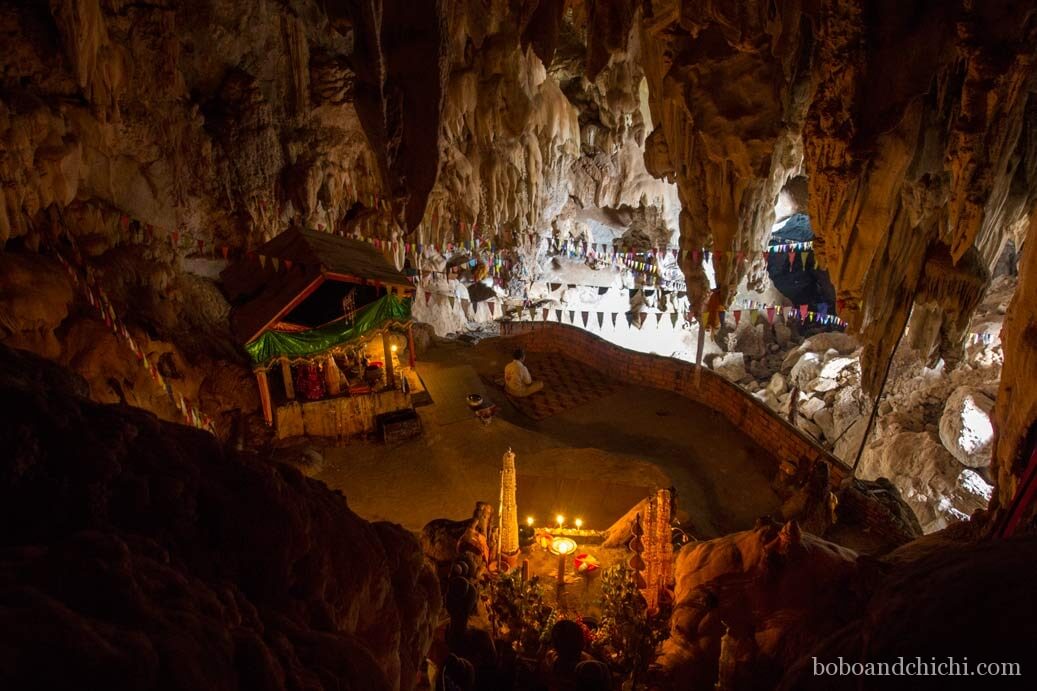 This is one of the less visited caves on this route. The cave itself is much smaller than the rest and contains a Buddhist shrine inside. When we visited it was only us and one local meditating. We were stunned by the still silence and calmness of this cave. We only stayed for a few moments but were glad we did. This is a great place to sit and collect all of your thoughts in the beautiful silence.
Tham Nang Aen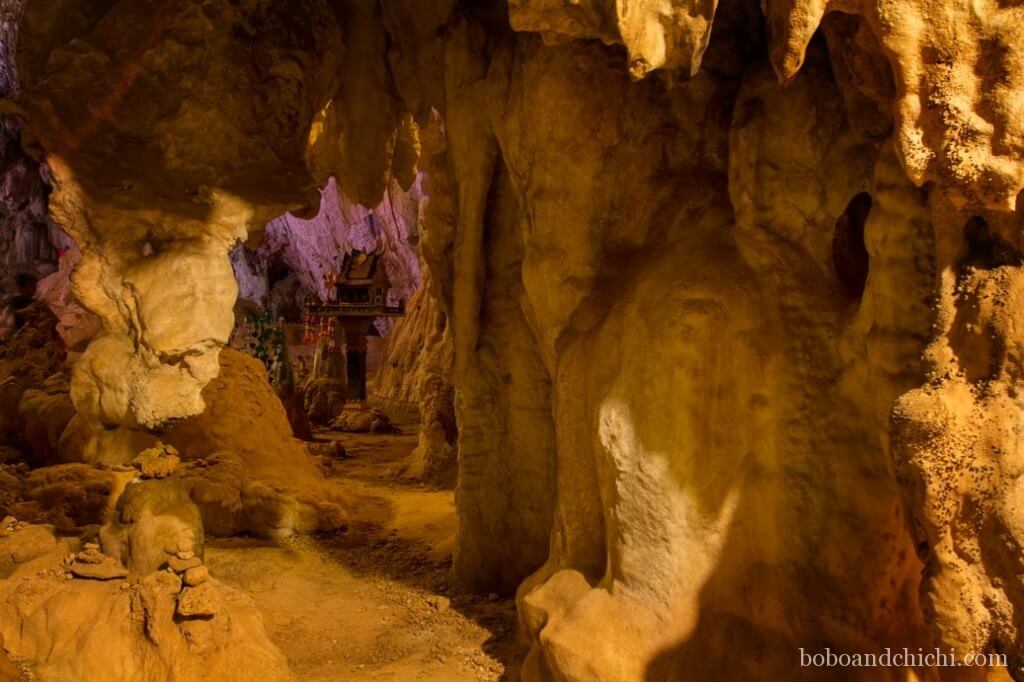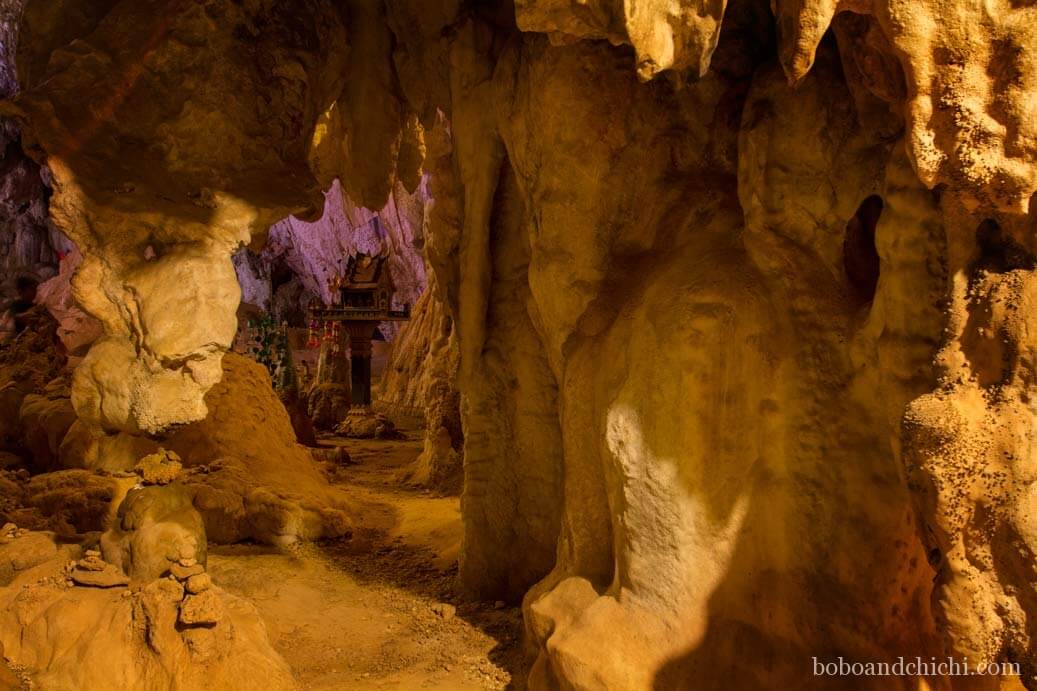 This is the most touristy cave in the circuit, but pretty darn neat. At first we were taken back by the 20,000 kip admission fee per person, four times as much as any other cave, but still really inexpensive. The cave is the largest you will see this day and has stairs and colored lights guiding you throughout all the cracks and corners to explore. We were impressed that the cave kept going considering the others were so much smaller in comparison. You can also have a guide take you on a boat for 50,000 kip a person (max 4 per boat) for two hours through the river in the cave. They provide lifejackets and head torches for the journey. If you have your own flashlight bring it! It's pitch black and you can see more if you have a stronger light. This cave definitely should be seen last and treat yourself and take the boat.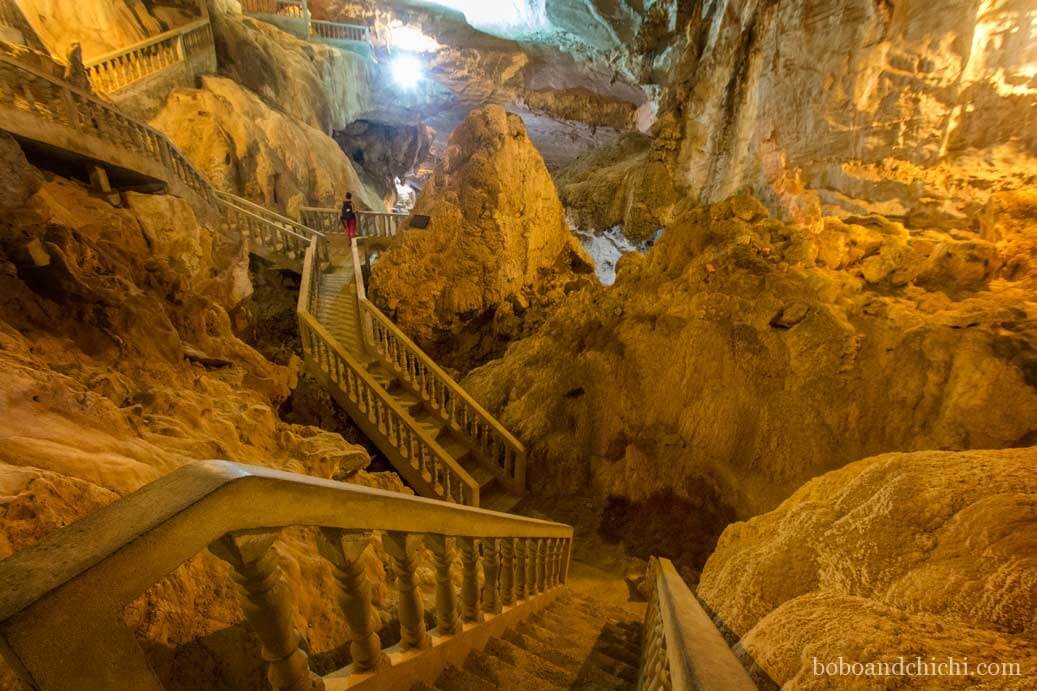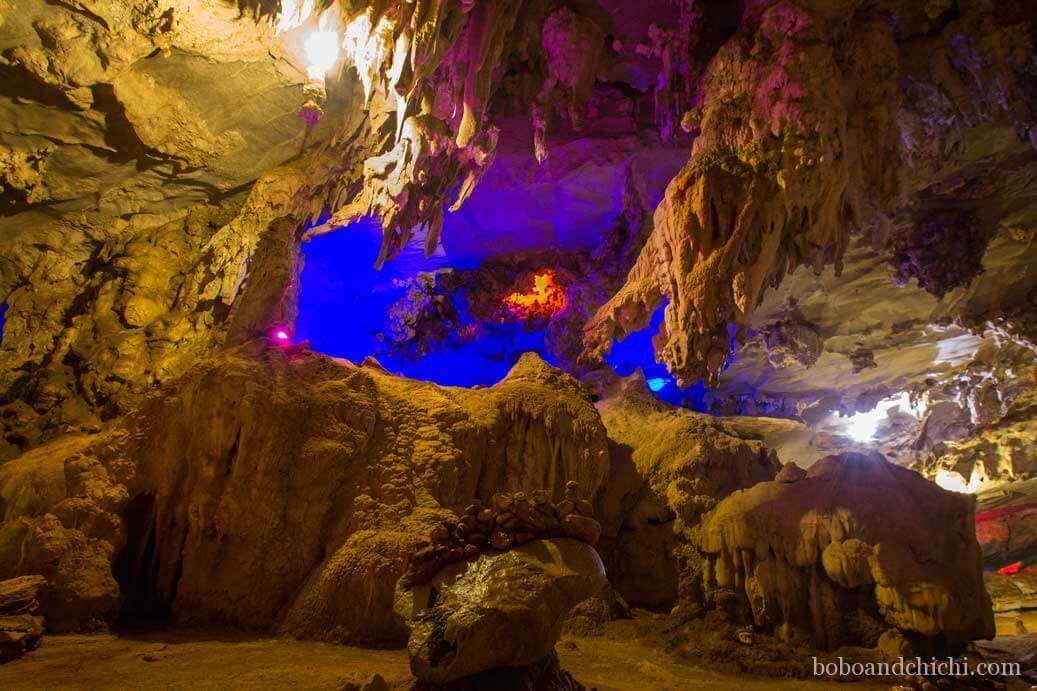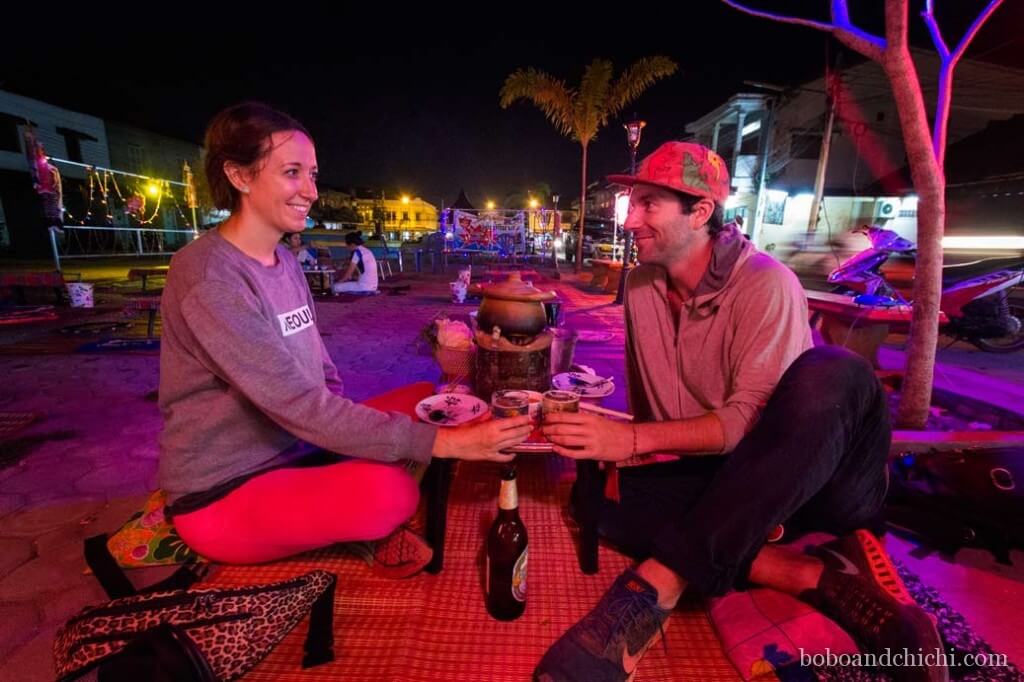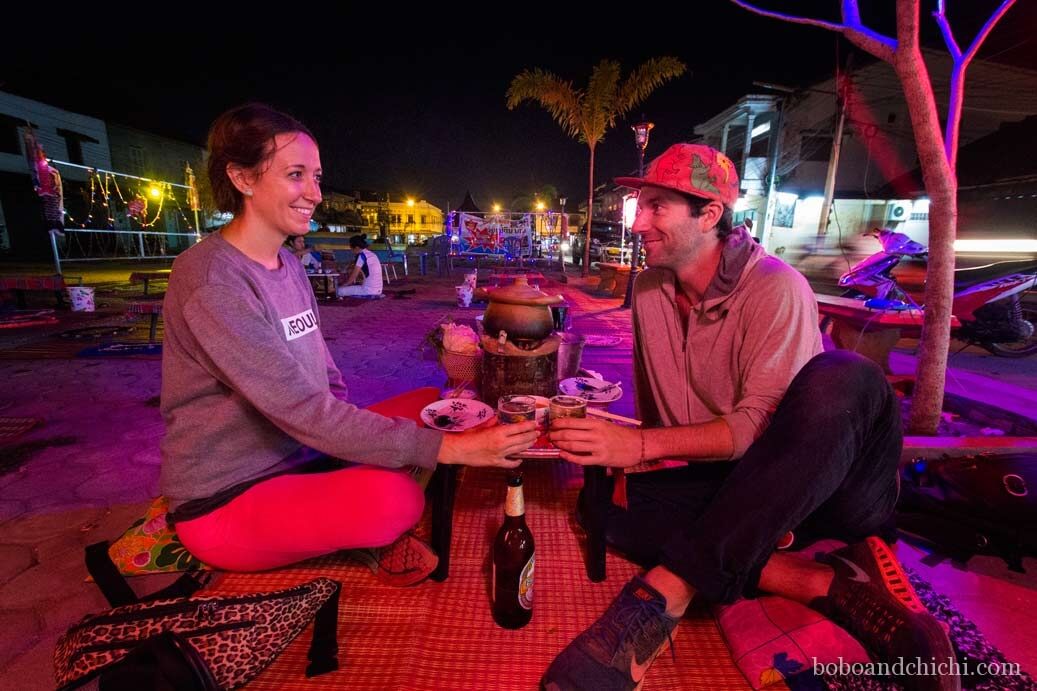 We had a blast exploring the caves and enjoying the breathtaking views of the mountains and the sky as we drove from each place. We recommend spending a day in Thakhek to do this route. It really was an amazing action packed day full of nature! We ended the evening with a delicious Lao hotpot near the river in Thakhek just a perfect travel day. We had to get to bed early to get ready for the next day adventure to the king of all caves, Konglor Cave.