K
oh Lipe, just what the doctor ordered. After 17 hours of flying from the United States back to Bangkok we had some pretty serious jet lag. Add on another 17 hour bus ride and a 2 hour boat ride. Sounds rough, because it was. But it was all worth it when we found ourselves on Koh Lipe in Thailand's Andaman Sea coast. The pristine, clear, blue waters with white sand left us drooling as we approached the island on the last leg of our journey. After long travel like that, this just what the perfect prescription to cure our jet lag.
We just returned from visiting family and friends in California and Ohio for a month. It was a wonderful trip, but we also over indulged on EVERYTHING we had been missing the past 2 years. We're talking craft beer, wine, In N Out, Trader Joes, burgers, pizza, steak, all the good stuff. After spoiling ourselves rotten for one month, we laughed at the idea that we could have ever run a half marathon at Angkor Wat. The States was a god-send, but it put us over budget, and made our pants a bit tight. So we decided to give up beer for a month and sweat off the excess on the islands of Thailand. We thought what better place to do this in than paradise?
Koh Lipe in a Nutshell
---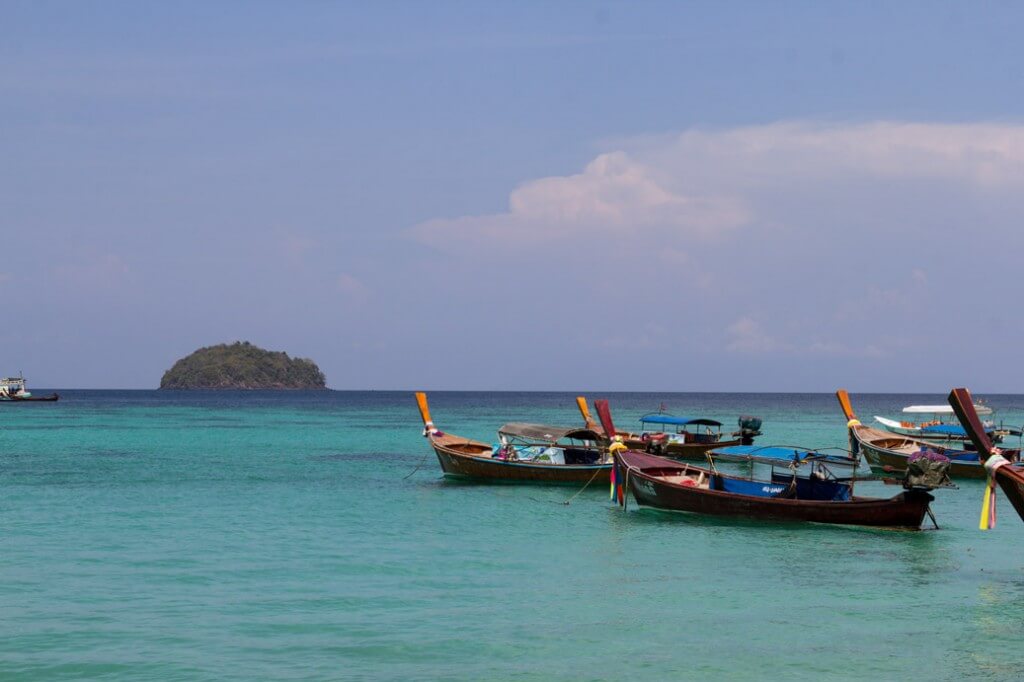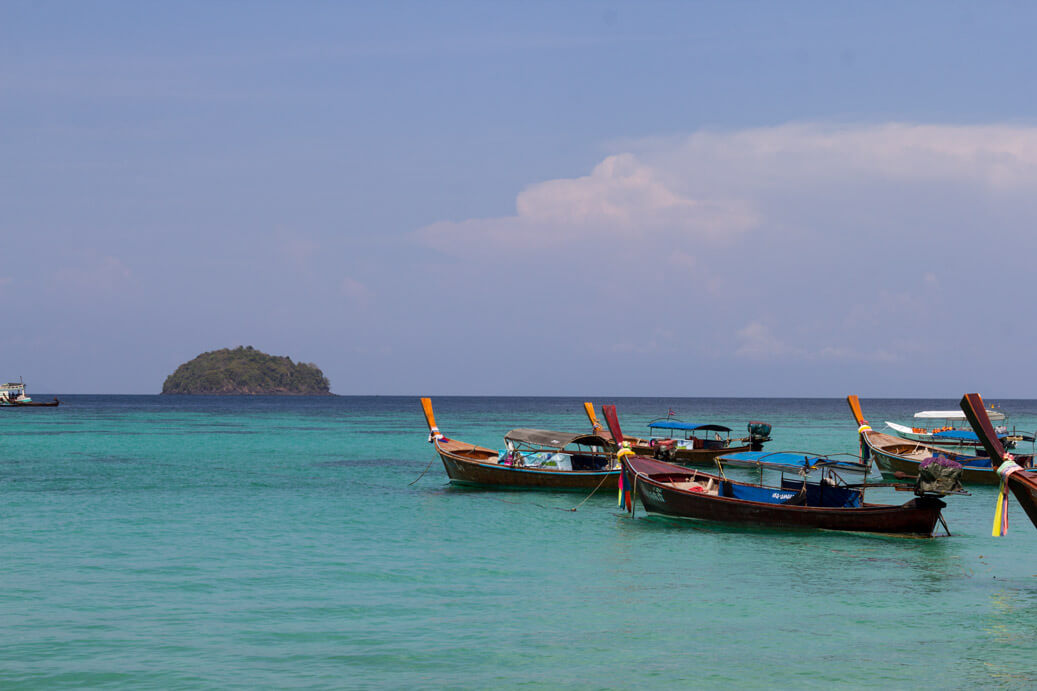 Koh Lipe is absolutely gorgeous. This small island's beaches are lined up with wooden Thai fishing boats, bungalows, and the perfect water to dive in and swim. The water is so clear you can see fish swimming an inch away from your legs. There is no better place to just do nothing all day but catch a few rays of sun and lazy around on the beach. The best part is you don't have to feel guilty about it because that is what you are supposed to do at paradise.
---
Expect to pay at least $20 (~600 THB) for the most basic of accommodations. We stayed at Gipsy Resort along Sunrise Beach. The bungalows are lined up in a beautiful garden leading to the beach. We really enjoyed staying here except for you can literally hear what your neighbor is whispering next door like they are in bed with you and talking directly in your ear. There were a few nights we didn't get the best sleep because our neighbors decided to sit outside on their porch all night and chat all night. But that's what naps on the beach are for!
Walking Street is chocked full of restaurants, bars, shops, and even pharmacies to get anything you need. There is even a glorious air conditioned 7 Eleven and ATM on the island which we were not expecting. We are on a budget, especially since we are paying more than we normally would for a room. We were able to find plenty of budget places to eat good food. We found ourselves eating a lot of meals at NT House Restaurant.
Tip: Be wary as my flip flops got stolen outside a restaurant. Now we carry our shoes inside with us. Friends of our said their sandals have gotten stolen too at guesthouses!
You can walk from one end of the island to the other in 10-15 minutes depending on the pep in your step. Every evening at 6 pm Pooh's place plays a movie, mostly action, and all you have to do is buy a cocktail or soft drink. This is not a party island, so do not expect to find clubs or raves going on here. There are plenty of bars and even a wine bar to enjoy a drink at in the evening hours. And if you must party all night, 7 eleven is open 24 hours to do your beer runs!
---
Overall Thoughts On Koh Lipe
We loved the island vibes here. The locals on the island are friendly and almost always smiling. The visitors on the island are generally quiet and are looking for peace on the island as well. The beaches are the highlight of the island and where we spent most of our time. Make sure you go back at night to catch a peek at the stars.
If you are looking for an idyllic, gorgeous island to rest your bones you may want to consider Koh Lipe as your destination. After visiting six islands in Thailand (Koh Chang, Koh Mak, Koh Lipe, Koh Mook, Koh Lanta) and Cambodia (Koh Ta Kiev), Koh Lipe offered the most beautiful water and sand.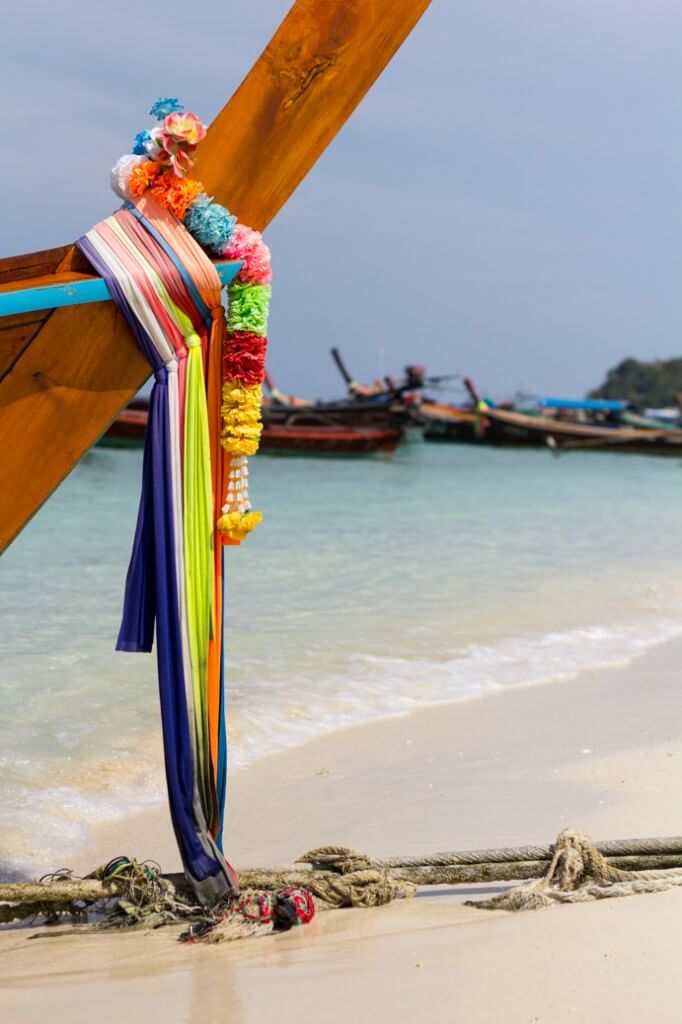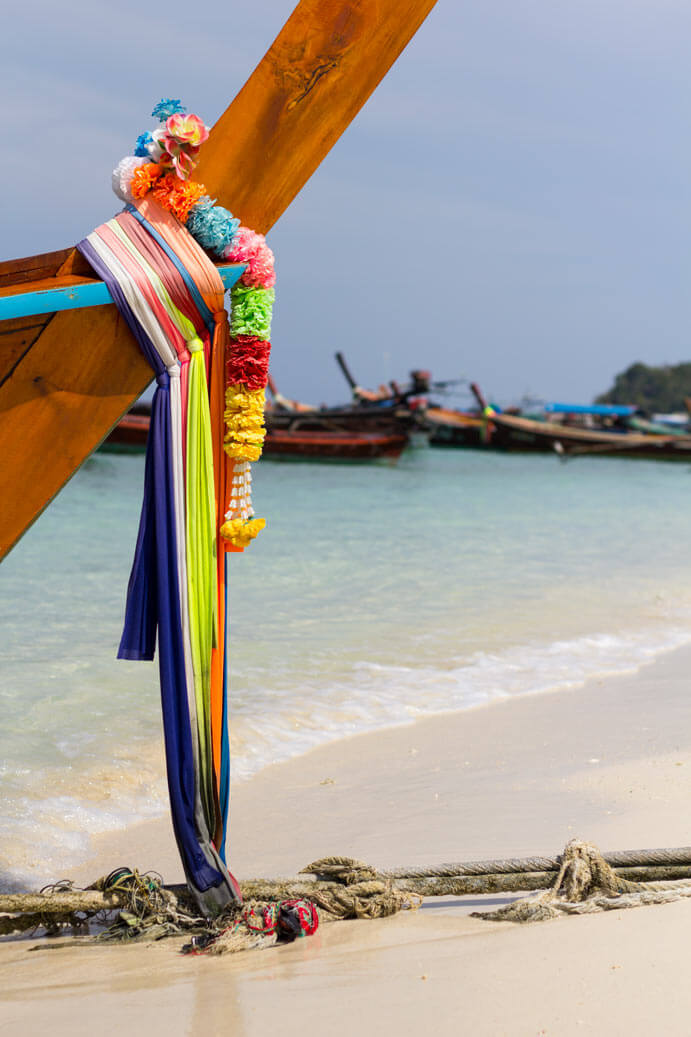 [/vc_column_inner]
If you liked this post and want to see more like it, consider liking our page on facebook, following us on twitter, or seeing our latest photos on instagram.
*Please remember all photos on this website are copyrighted and property of Bobo&ChiChi. Please do not use them without our permission. If you want to use one of them please contact us to ask first because we'd be absolutely flattered and would love to share. Thanks!