A
fter spending a week on Thailand's
Koh Chang
we hopped on a two hour slow ferry to check out another one of Thailand's gorgeous islands called Koh Mak. Having done no research before our visit we went solely on recommendations alone. Little did we know we were going to stumble upon one of the most beautiful and relaxing places we have ever been.
Overview of Koh Mak
At just 16 square kilometers, Koh Mak is much smaller than it's neighbors Koh Chang and Koh Kood (aka Koh Kut) and offers accommodations scattered throughout the island for any budget. Located 40km from the mainland the island remains unspoiled by the crowds. With few opportunities for night life, this place is a world away from the hustle and bustle of Pattaya, or
Koh Chang's Lonely Beach.
There are places for ballers and small bungalows for budget and cheap backpackers like us. We paid around $11 a night at the basic Baan Ing Kao bungalows.
We went to Koh Mak for its rumored idyllic beaches and known peace and quiet with little to no nightlife on the island. Little did we know we arrived the same day as the annual 12 day European rave. We thought we were screwed and it would be louder than Khoasan road and more expensive due the poor timing of this island party. However prices were normal and we never once heard the rave, even on this small island. In total only about 200 people come to the event during these 12 days, and we never even noticed!
Activities on Koh Mak
From Kayaking, Snorkeling, the Fishing Village, Shops and Food there is enough ways to have fun at Koh Mak. Besides enjoying delicious food we spent our days lazy at the beach, basking in the sun, and swimming in the see through water. We also found the little town on the side of Ao Khao Beach charming. Walking from one side to the other on the island only takes about 20 minutes and for those a bit more lazy can rent a motorbike to get a full tour of the island in minutes.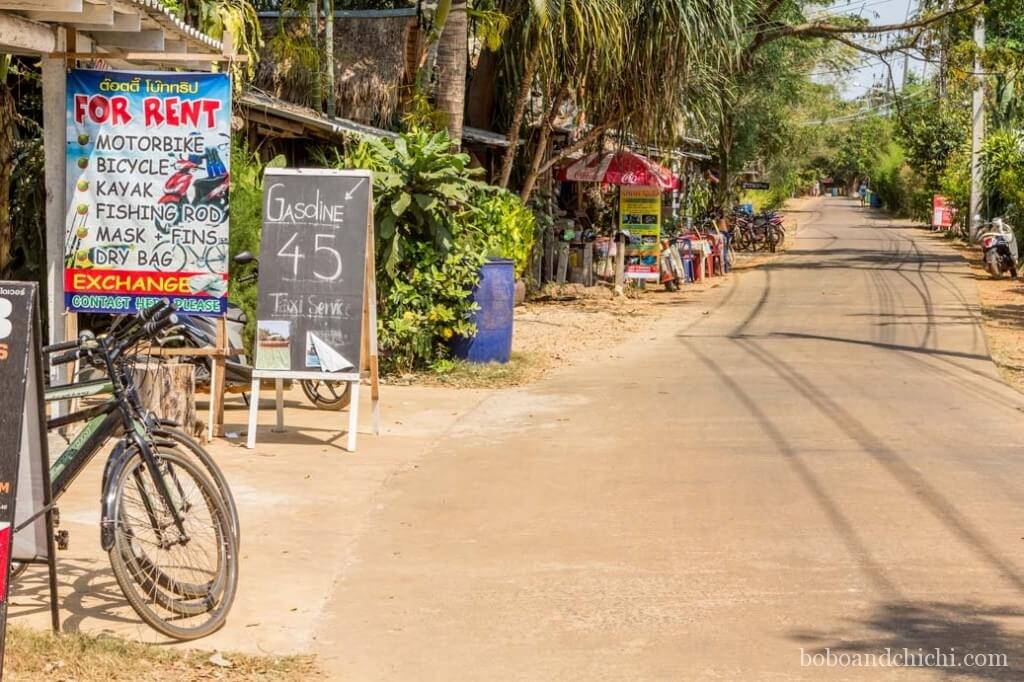 Strange Side of Koh Mak
We also unexpectedly stumbled upon a sign that said "Love Temple" and being the curious travelers we are, we had to check it out. It's free admission and basically a shrine made by a local filled with statues of naked people and sex. This oddly placed temple is hilariously worth the 5 minutes of your time to soak in the sights. Just be aware of the squirter!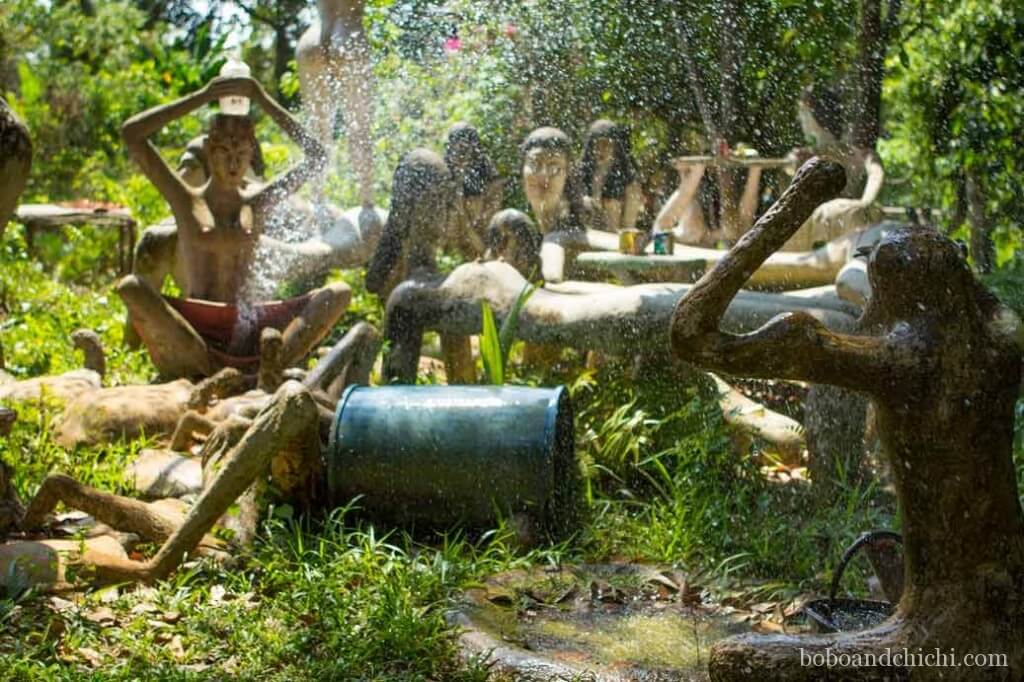 What we loved most about the island would be how quiet and peaceful it was, even with a 12 day euro rave! Each beach felt like a private beach and the waters were crystal clear. The water here made Koh Chang look brown! (well kind of!) The views of the neighboring islands were breathtaking and the people on the island were friendly and welcoming to their heaven on earth. The best part is that Koh Mak is often overlooked by tourists who flock to the larger more resort islands. If you're looking for the perfect palm tree lined dream beach to relax on, then you've found it at Koh Mak.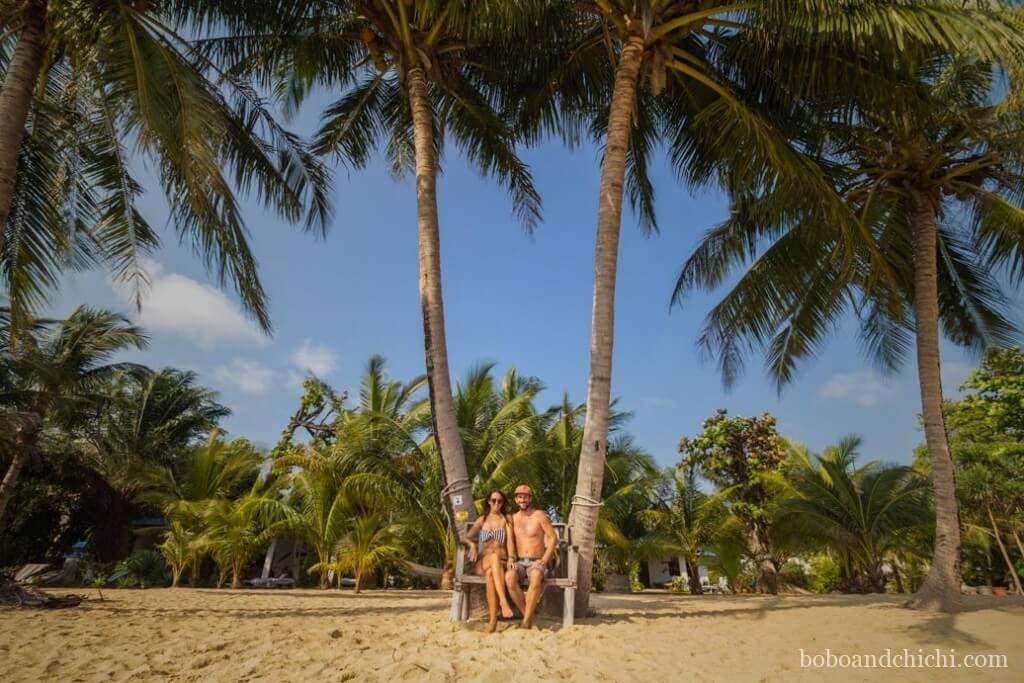 Bonus Upgrade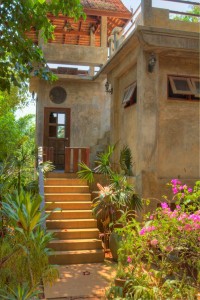 After staying in a cozy, budget bungalow we decided to move and upgrade to Good Time Resort at Koh Mak. We ended up getting to stay in a Thai style 3 storey home with an aircon that pumped out some nice icy air during the hot and almost unbearable months of the dry season. If you're looking to splurge and be comfortable with a spacious home, we recommend staying here!
If you liked this post and want to see more like it, consider liking our page on facebook, following us on twitter, or seeing our latest photos on instagram.