A
fter leaving Korea we didn't think we would be going back. During our recent travels, we found ourselves reminiscing from time to time all of our favorite things about living in Korea. Now that we are going back in just a few days Scott and I have been getting psyched up by talking about all the things we can't wait to get our hands on! Here are the top 10 things we are most excited about in Korea!
1. Food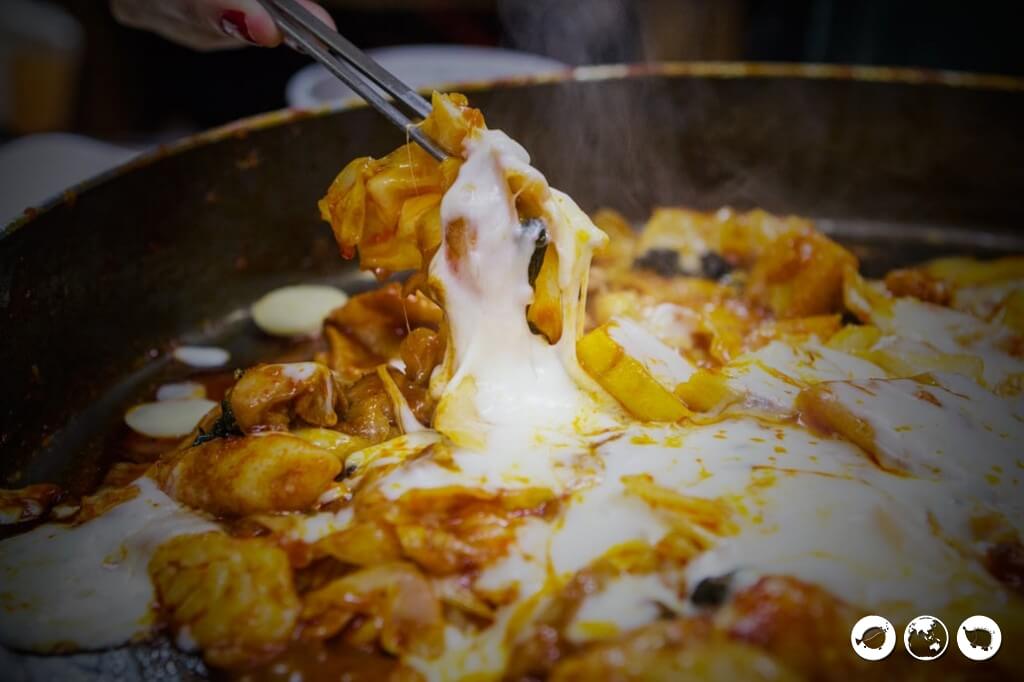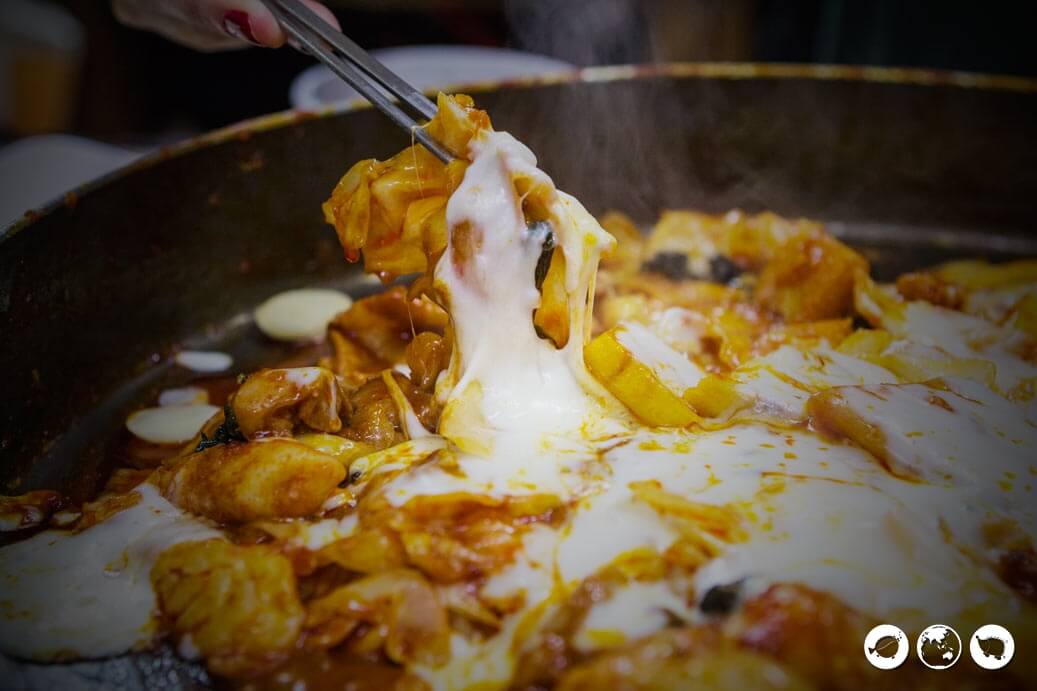 Our mouths are salivating thinking about the heaven that is about to be in our mouths when we get back to Korea. This was a hot, debatable topic for us and we couldn't each just pick one thing we were most excited about eating. But we both agreed that Dak Galbi, Charm Chicken, Mandu, and Pat Bingsu are at the top of our list.
2. Drinks
Not only are there new flavors of soju available since we left Korea that we are dying to try, but we are excited to get our hands on
makgeolli
again. We named ourselves Soju Scott and Makgeolli Megan when it comes to drinking our favorite Korean beverages.
3. Revisiting Our Favorite Places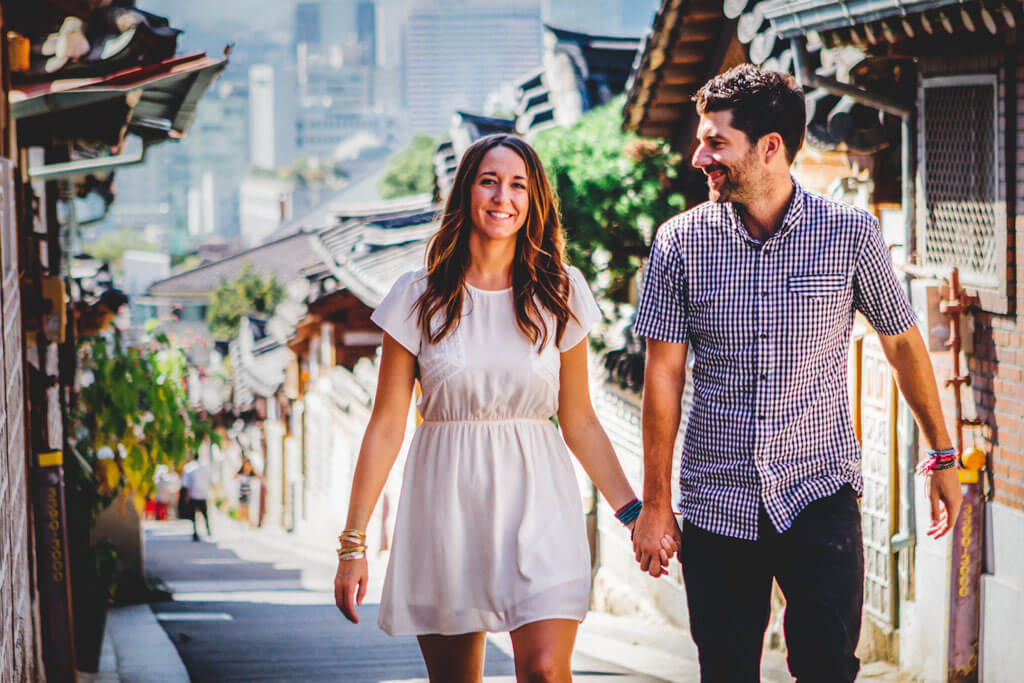 While traveling we find ourselves saying I want to come back here again one day. Well now we get to do it in Korea and that is pretty exciting. We often found ourselves reminiscing about our weekends in Bukchon, Insadong, Dongdaemun, and Buamdong. Now we are super excited to realize all of these Seoul hot spots will be in our backyard again!
4. Seeing Places We Missed Last Time
Number one on this list has to be Jeju! We missed out last time, but we will not leave Korea without seeing the place we hear so many wonderful things about. We will put it to the test to see if it actually deserves the title "Korea's Hawaii."
5. Having a Home Base
We love traveling, but it can be tiring to packing and moving every other day. It will be nice to have a place to keep all of our stuff, travel with a light bag and have a home to return to. We can also use our home base to get our butt's back in shape and having a place to make home cooked meals again!
6. Convenience
After backpacking around in S.E Asia the past 8 months, we realized we took for granted how convenient things were back in Korea. Anything you need from clothes, shoes, beauty products, western foods, reliable transportation, doctors, amusement parks. In Korea any or all of those things are just a few minutes away.
7. Internet
We are pretty stoked to get back to the world's fastest internet! Especially after visiting our beloved Laos. We loved Laos, but the internet was painfully slow or non existent, which makes it challenging to run a travel blog!
8. Hiking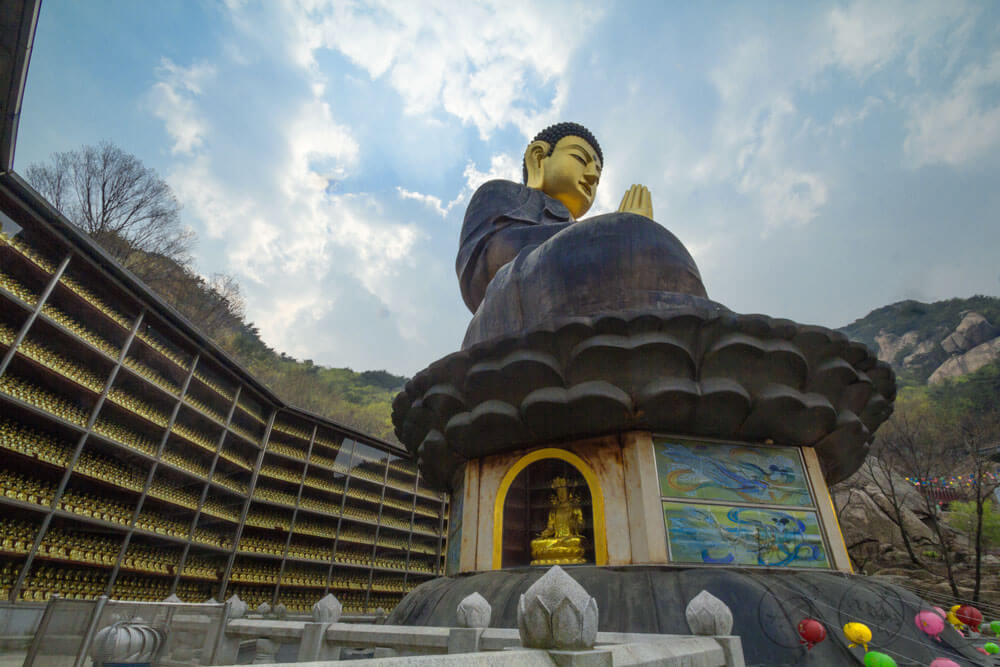 One of our favorite activities to enjoy on the weekend would have to be hiking at any of the multiple national parks in Korea. Korea is a super mountainous country and hiking is an amazing way to enjoy the beauty this place has got to offer. Not to mention the local Korean hikers happen to be some of the most friendly people we have encountered in the country!
9. Heated Floors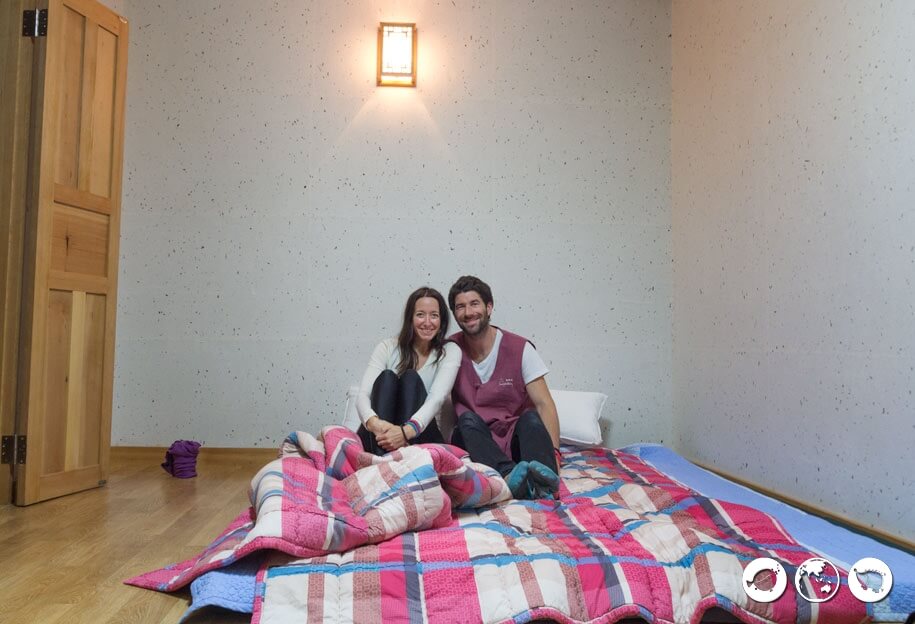 This one may sound silly but when it starts getting chilly outside there is nothing more comforting and wonderful than Korea's heated floors in their homes. We absolutely loved staying inside in the winter time because of how cozy our apartment felt. We especially didn't mind sleeping on the floor all year when winter time came along either!
10. Movie Experience
Both of us love seeing Hollywood's blockbuster hits that make their way over to Asia. What we love more is how nice and laid back the movie theatres are. Not only can we stroll in to the theatre with a large pizza and big beers unconcealed but we also can get a "sweetbox" seat which is pretty much a private couch in the best spot in the theatre. You literally feel like you are watching the movie by yourself sitting in one of these. It's also pretty nice not having to "sneak" outside food and drinks in like you do in America because the snack prices at the theatre are outrageous!
Bonus!
This one is for me, I am pretty excited to get my hands on more Korean beauty products. I have pretty much gone through my stocked up inventory from when I left and realized how addicted I got to their amazing beauty products and their low prices! Not to mention all the free samples I get everytime I make a purchase. I was excited to see Korean beauty stores in Bangkok until I saw the retail price was 4x as much as Korea! Ouch! I couldn't bring myself to buying it at that price!
Have you ever been to Korea? What is your favorite thing about the country?