T
his past year has been filled with quite an adventure. After finishing our first year teaching English in Seoul, Scott and I were lucky enough to get to backpack around SE Asia and visit home for 8 months! Eight months sounds like a long time but it's crazy how fast it passed us by. We had an amazing time seeing new places, meeting new friends, and getting actually live out our dream.
Although we loved almost every moment of our trip there are a few experiences that stand out above the others. Here are out most memorable experiences from our travels this year.
Our Half Marathon through Angkor Wat
Signing up for the
Angkor
Half was perhaps the greatest mistake we ever made. Not only had we never run once before in our lives, but hopping from the brutal cold of winter to the blazing heat of the Cambodian summer was a huge mistake. We got our asses handed to us in more ways than one if you get what I am saying, making for a memorable race day. Luckily the backdrop was one of the wonders of the world helped ease the pain.
Elephant Valley Project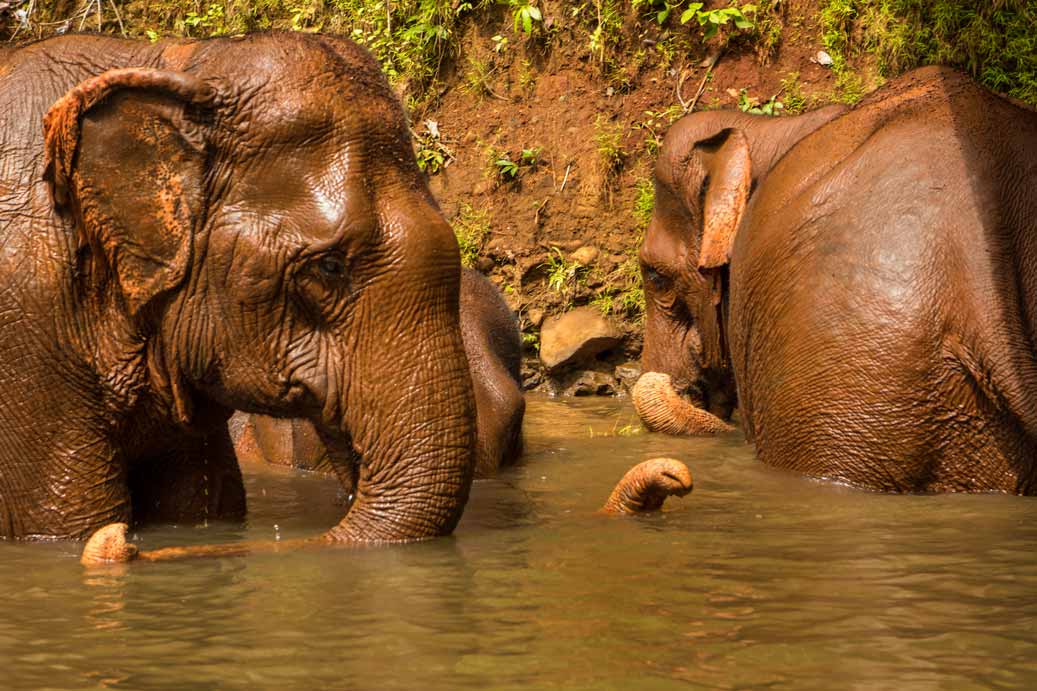 The Elephant Vally Project has to be one of the coolest ways to interact with Elephants. Tucked away in the beautiful province of Mondulkiri, Cambodia, EVP is like a safe haven for retired elephants. EVP has figured out how to be the ultimate win-win by paying locals not to work their elephants and giving elephant/animal lovers a responsible way to interact with and help not only the elephants but the entire community.
I think our favorite part of the experience was when we got to bathe the elephants and follow them through the jungle. Not only were we up close and personal with these magnificent creatures, but we had a stunning view of the valley. This was an experience like no other, we still follow updates on Facebook on how all the elephants are doing.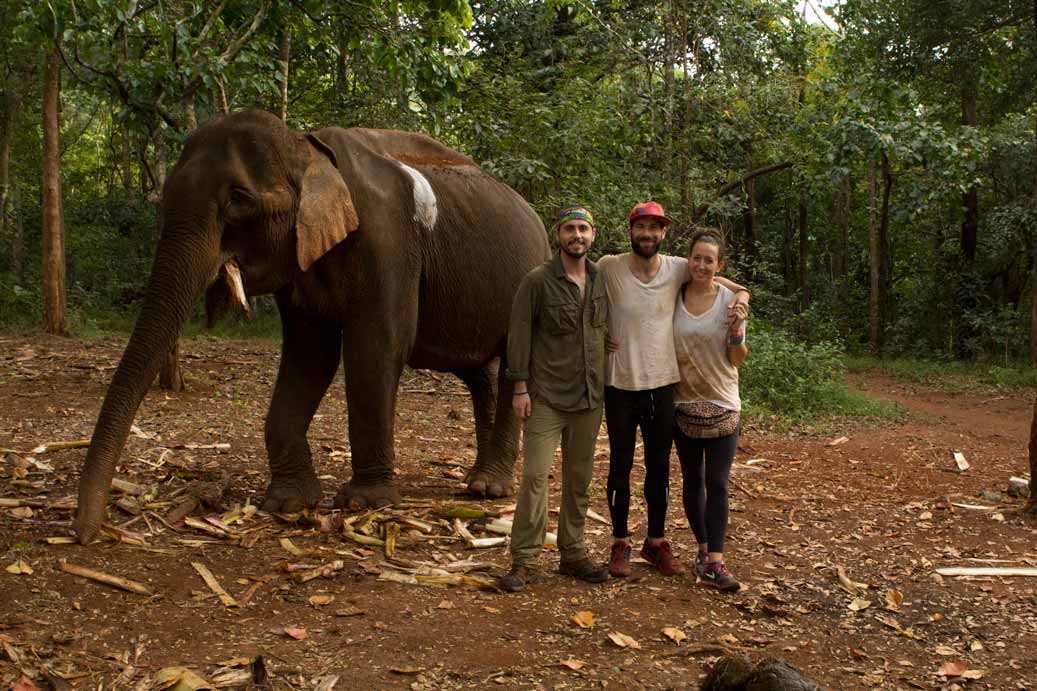 Bolaven Plateau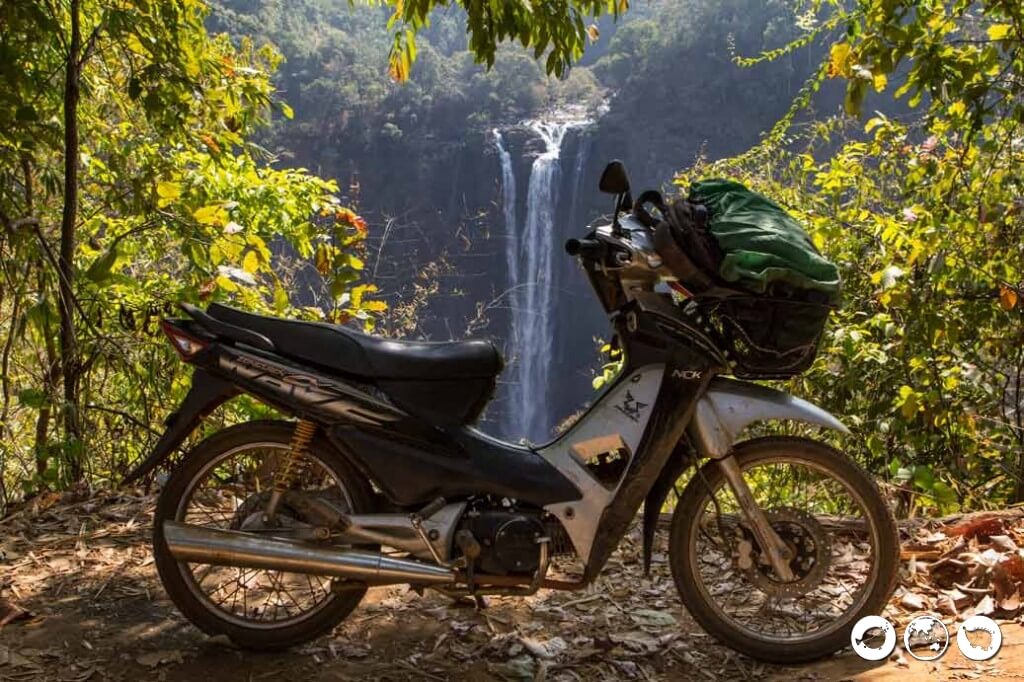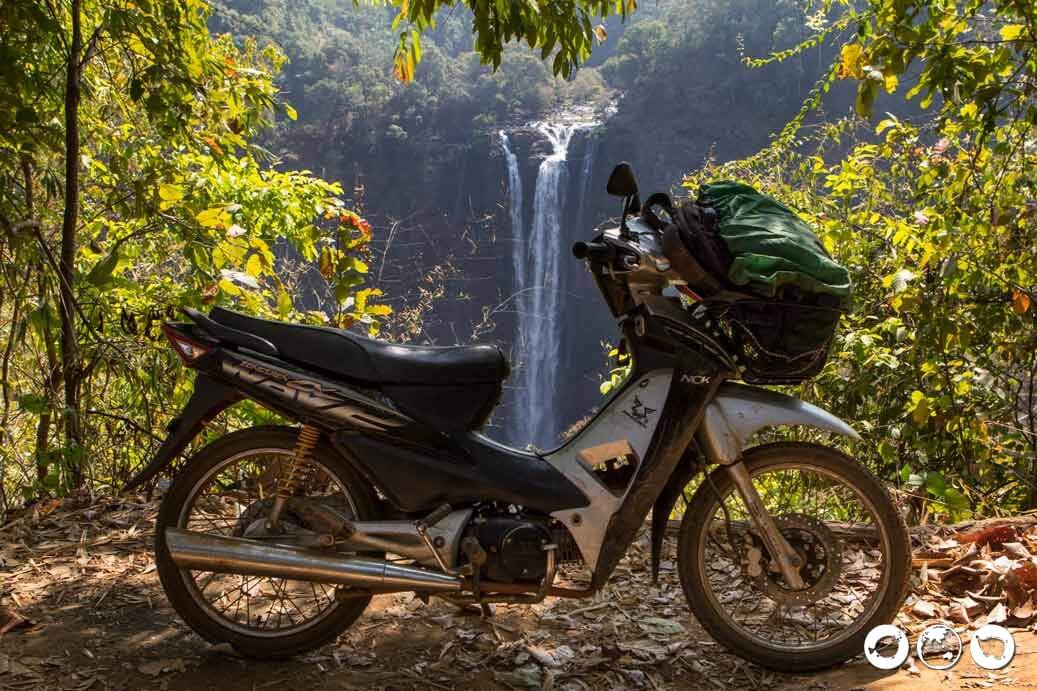 Since I've met Scott, his dream has been to motorbike through all of SE Asia (the whole world actually) but getting a motorbike didn't quite work out like the way we planned. We ended up renting a motorbike and doing our first week-long trip through the Bolaven Plateau in Southern Laos. I was pretty nervous since I am a scaredy cat when it comes to two-wheeled vehicles, but this trip changed that perspective completely for me. Scott and I ended up falling in love with this remote area of Laos, also helping make Laos our favorite country we visited on this trip. We got to ride through gorgeous mountain terrain as well as hitting up one impressive waterfall after another along the way. The whole experience was pretty intimate and you didn't run into too many tourists on this trail. We felt like we really got to see the heart of Laos on this trip and we fell head over heels in love with it. It's hard to pick a favorite spot on this motorcycle loop. Tat Lo was so relaxing and beautiful we spent over a week total there sipping on BeerLao overlooking the river and waterfall, Paksong was full of beautiful waterfalls, delicious coffee, and exhilarating fresh air, and Tad Tayescia ended up being an unexpected gem of its own. We really hope to return and do it all over again.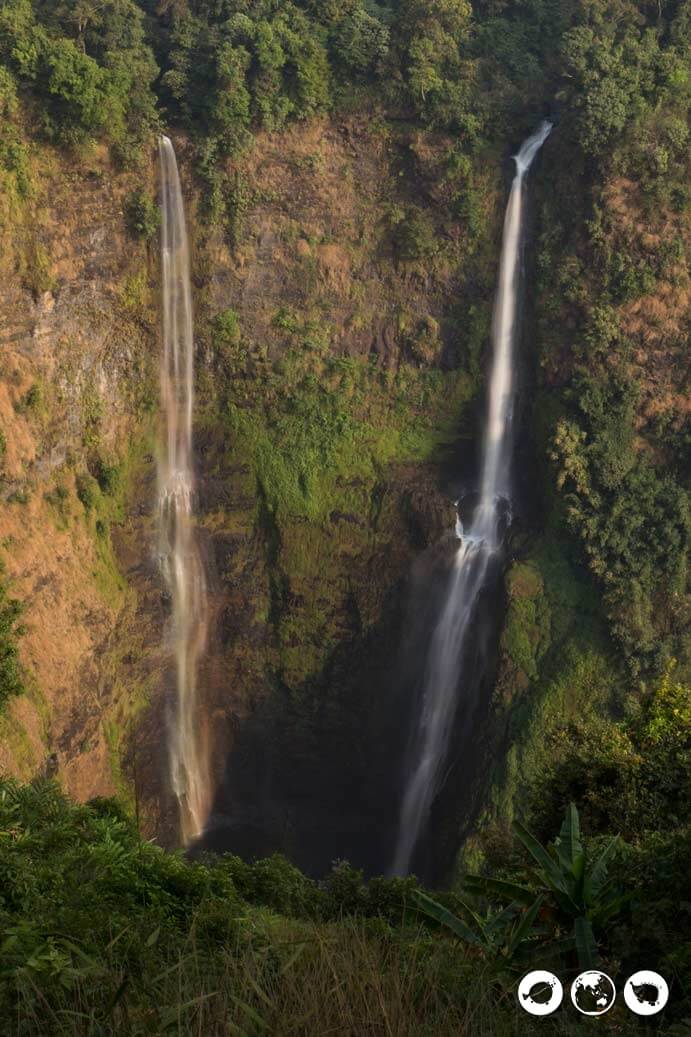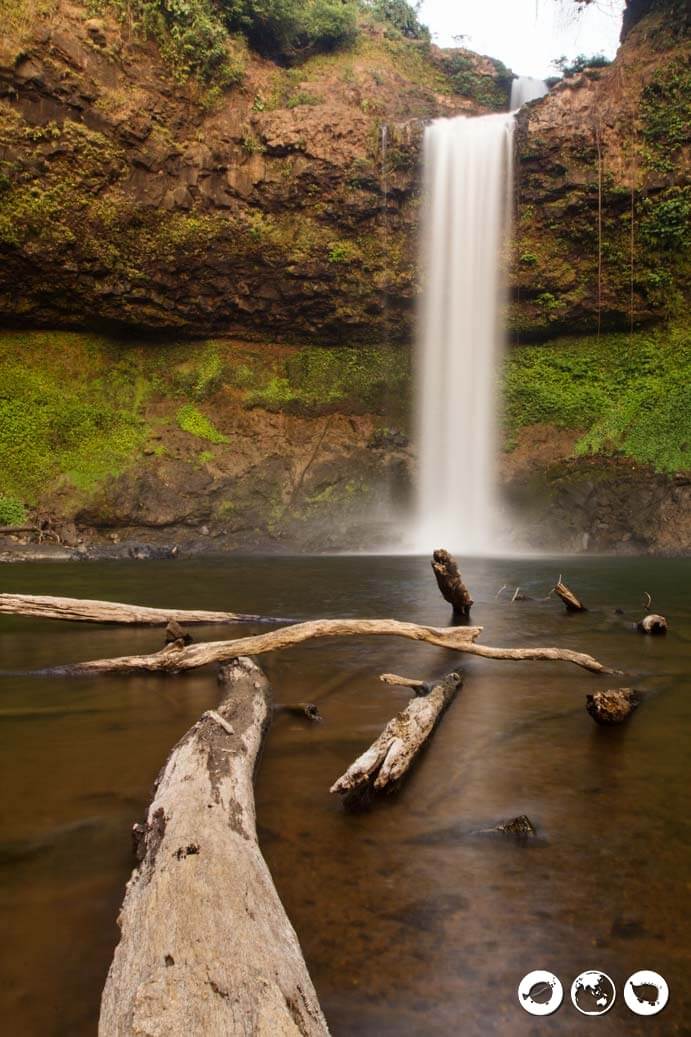 Koh Mak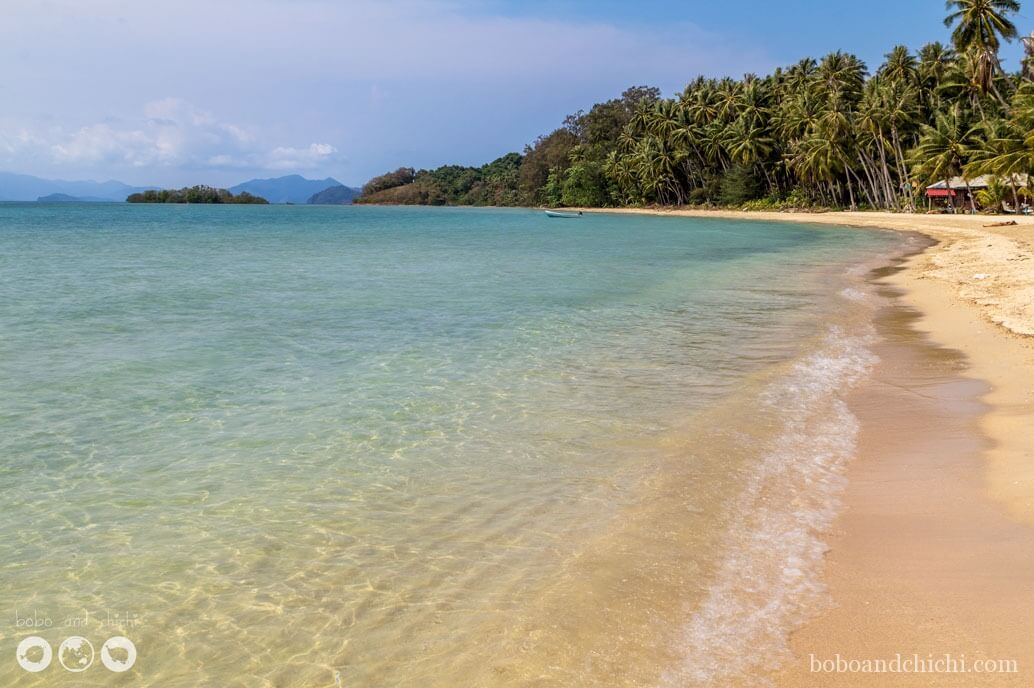 Koh Mak is a sleepy little island is located off the Gulf of Thailand and ended up being not only a paradise with gorgeous views, but it ended up being one of our favorite experiences. What made this trip special for us was meeting friendly people who lived on the island and helped make our time their even more enjoyable and welcome. We first met a couple from the UK who built their dream vacation home on the island and invited us to spend a fun evening with them and their friends, not only did we have a great view, but we had amazing company. Then we were able to upgrade from a jungle beach bungalow to a beautiful Thai style home at Goodtime Resort thanks to a friendly owner who needed some photography done on the grounds by Scott. We understand this may not happen to everyone that visits the island, but after a few months on the road it was really nice to feel welcome in other people's homes.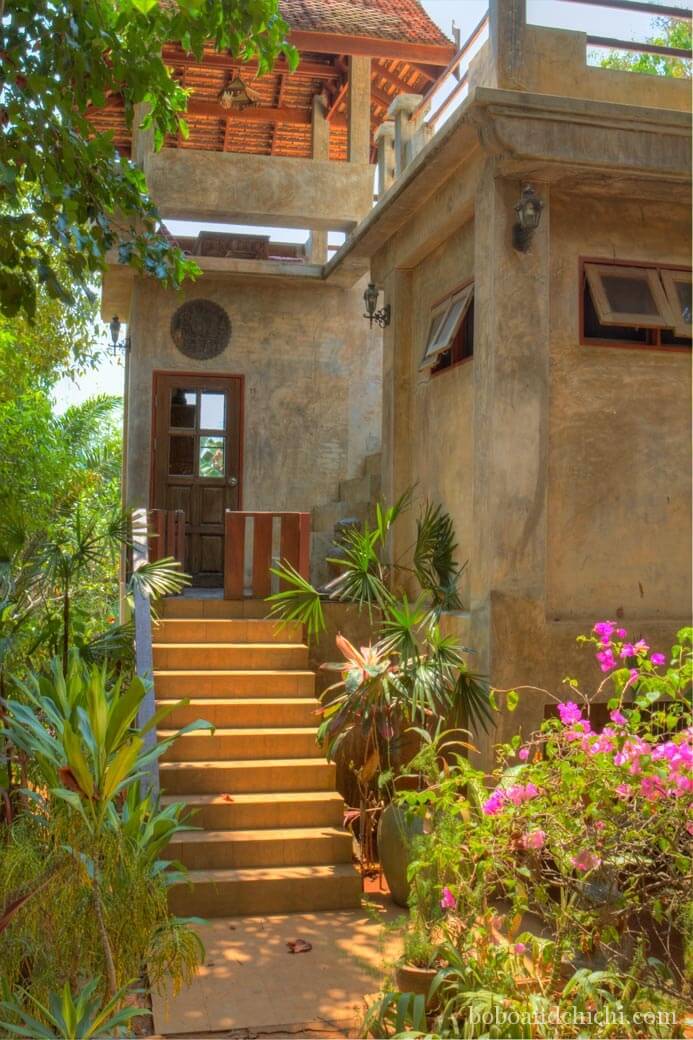 Sapa
Both of us felt like smitten kittens the second we laid our eyes on the rice terraces and mountains of Sapa. The scenery is unreal and a photographers dream. But what made this even more special was the wonderful Black Hmong family we did our homestay with. We were taken to their remote village by foot and shown the lay of the land by our tour guide. Our guide has you stay under their own roof, making it an even more intimate experience since their family can only house about two extra people outside their family. We really got to experience a completely different lifestyle and learn a lot about the lives of the Black Hmong. We are already planning our return trip to stay with our family again.
Koh Ta Kiev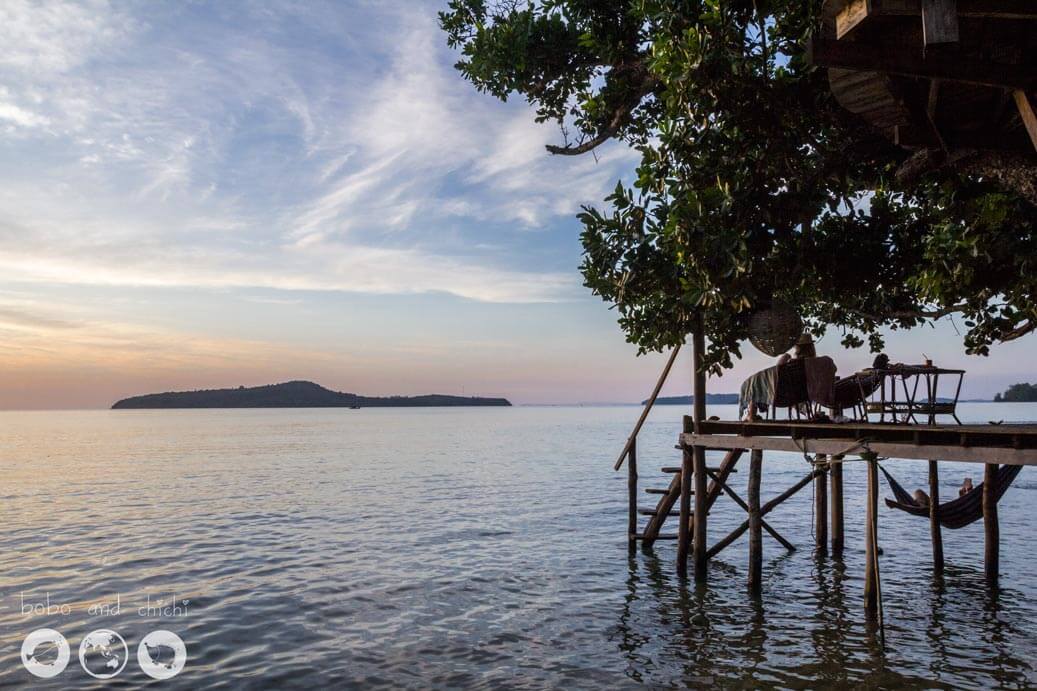 This has to be our favorite experience of all our travels to date. We showed up to the coast of Cambodia planning a one night trip to Koh Ta Kiev, a tiny island with only five different guesthouses you can stay at. What was supposed to be one night turned into 3 days, then 5 days, then 7 days, then wouldn't you know it? We ended up asking if we could work there and stayed for almost two whole months. Not only did we get to enjoy a laidback, island lifestyle in one of the most beautiful places on earth, but we made some amazing friends from all over the globe. Our coworkers became family, especially during Christmas and New Years, and we got to live on a freaking island! Not to mention the amazing food from our world-class jungle chefs. We plan to return before the island is turned into a casino by a Chinese company. Unfortunately, construction is in the works and this idyllic paradise only has a few years left until it's changed forever. So you better get your bags packed and make Koh Ta Kiev on the top of your travel list before the paradise we know and love is gone!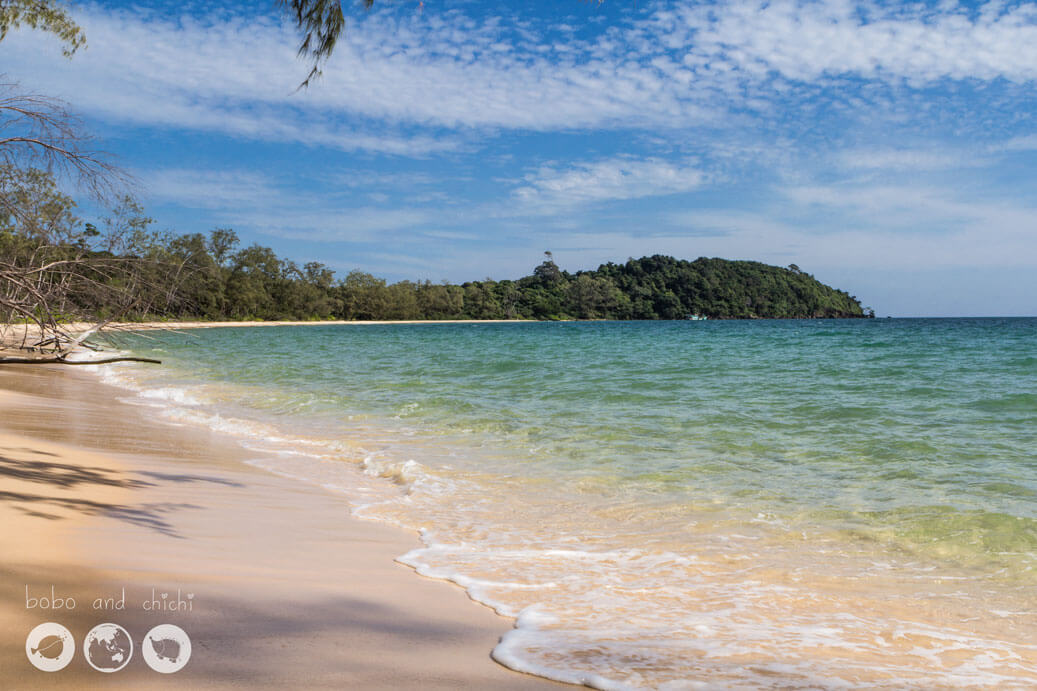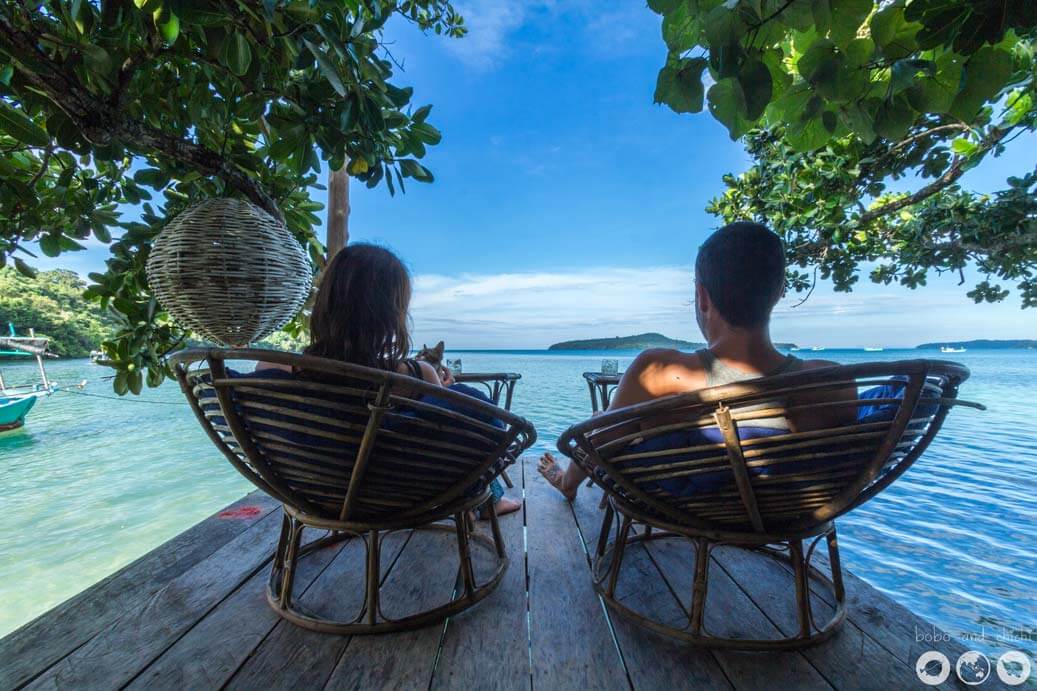 One thing all of these places have in common would have to be the people we met or were with that helped make the experience even more memorable. From doing the Angkor Half and EVP with one of our good friends that lived in Korea with us, having drinks with Mr. Kong in Tat Lo as well as making friends from Australia and the US we ended up meeting again in different places, friendly expats on islands, and local tribe people who welcomed us into their homes. All of these people made our time at these beautiful places even better.