Winter in Korea can be brutal, and mother nature can be a real witch this time of year. Luckily, Korea has great activities you can enjoy until that warm beautiful spring weather rolls around. Here are our suggestions on how you can enjoy during your winter in Korea. No need to hibernate until the cherry blossoms bloom this year, we gotcha covered with these winter time activities.
Lighting Festivals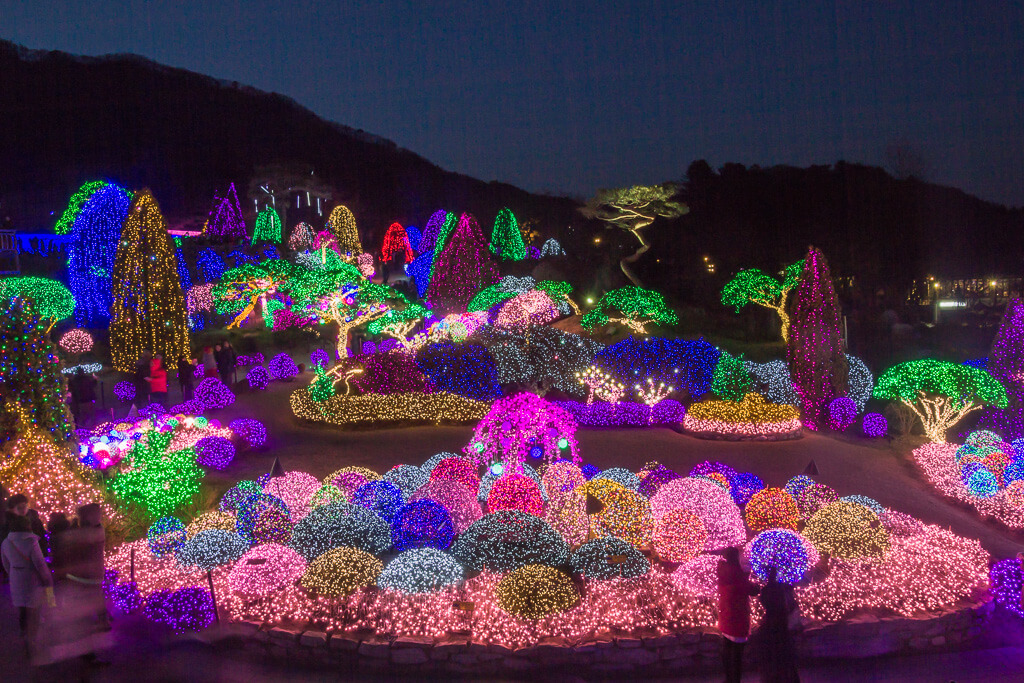 Check out one of the light festivals throughout the country. What is a light festival you may wonder? It's literally thousands of colorful Christmas lights strung up decoratively for your viewing pleasure. The festive lights are the perfect place to stroll and admire on a cold winter evening!
You can find lighting festivals at Gapyeong's Garden of the Morning Calm, Pocheon's Herb Island, and Boseong Tea Fields.
Visit the Historical Sites in Snow
When there's a nice blanket of white snow it really brings the historical sites to life! We love winter in Korea when there is some nice powder to view the beautiful palaces and temples with. The snow really makes the beautiful ancient architecture even more picturesque! We had a great time exploring Gyeonbokgung in the snow!
Visit a Jimjilbang
Winter in Korea has some frigid air, there's nothing like stepping into a bath house to relax and warm yourself up. Bare it all and spend a few hours soaking up the steam relaxing and forgetting about the chilly weather. We recommend visiting Dragon Hill Spa in Yongsan for the ultimate spa options.
You can purchase your tickets for Dragon Hill Spa in advance here.
Skiing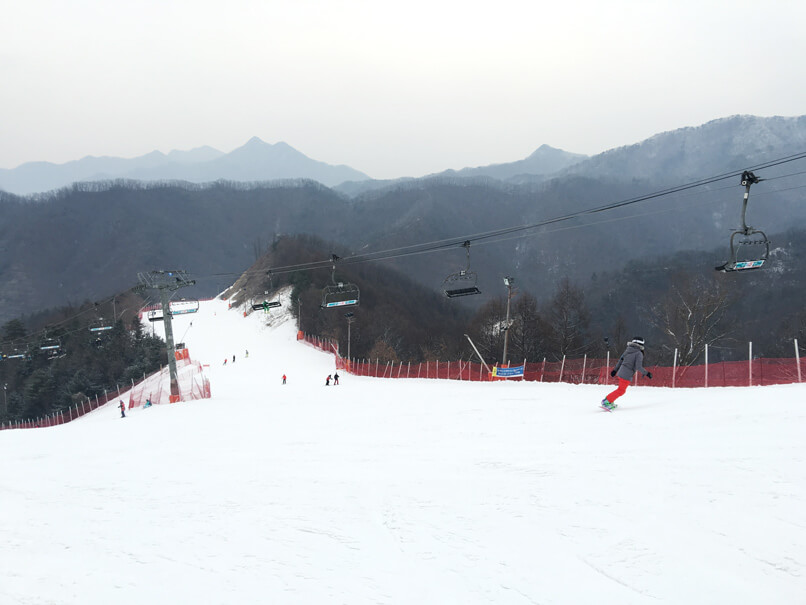 You can't go a whole winter in Korea without checking out at least one of their 18 ski resorts! Korea is a mountainous country, so that opens up many opportunities to go snowboarding or skiing! We personally love the quaint, charming village and slopes at Muju. 
Taebaeksan Snow Festival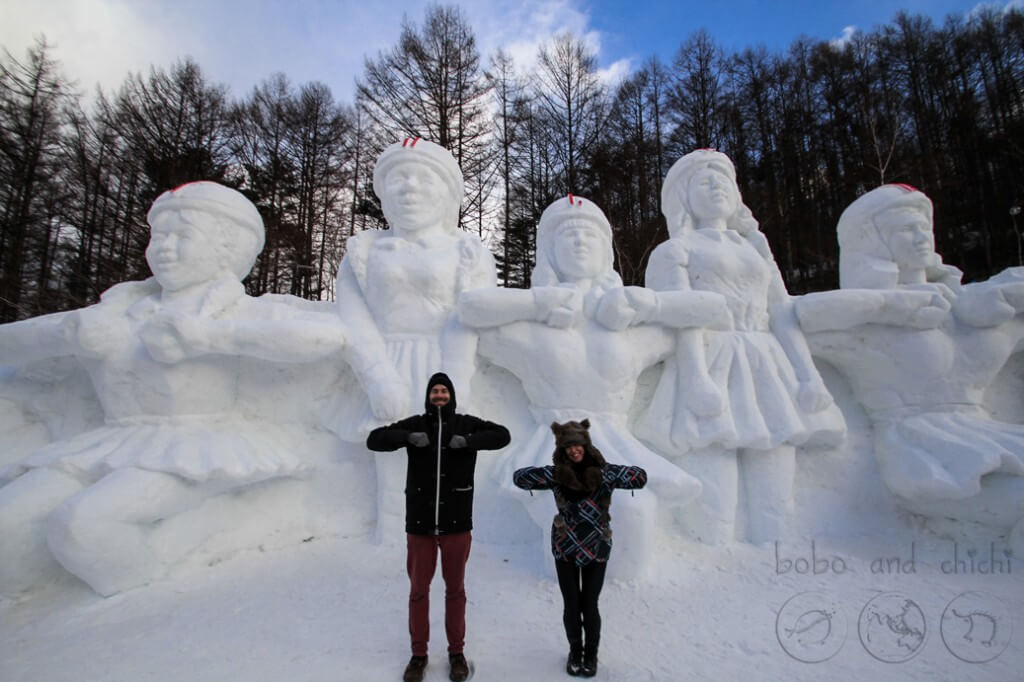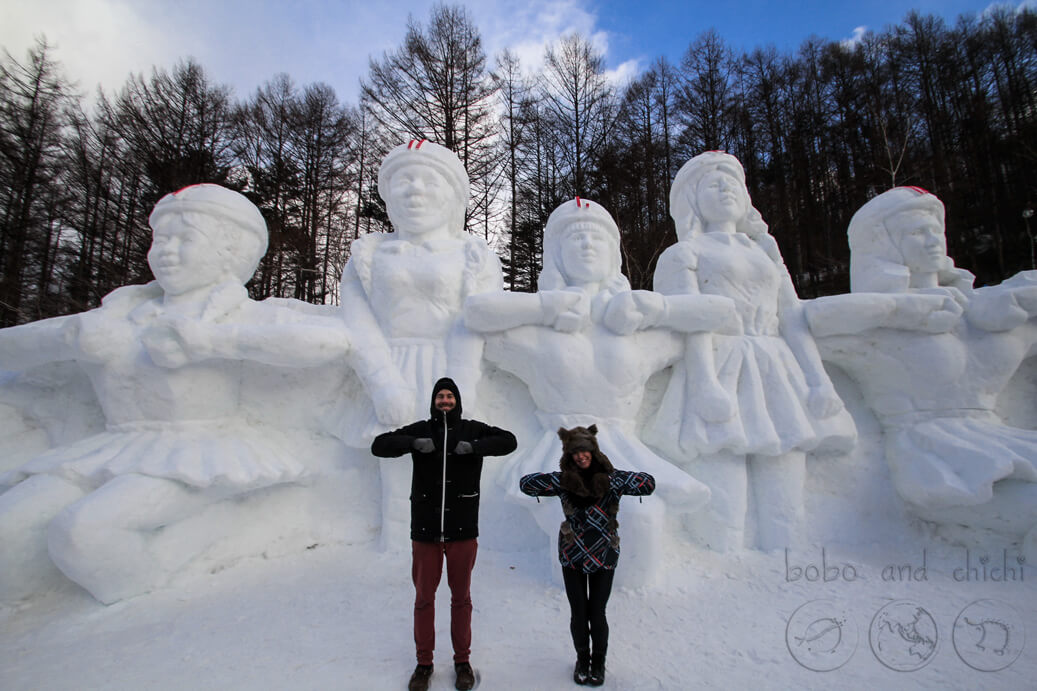 Every winter Taebaeksan holds it's
annual Snow Festival.
Artists from all over the country come to create giant snow sculptures from famous characters, celebrities, and even historical buildings. You can enjoy a cup of hot chocolate inside the giant ice igloo café. When it gets too cold there is a museum on the grounds with heat to warm up your toes! Make sure you dress warm for this one, Taebaek gets REALLY cold!
Visit Hot Springs


Just outside of Seoul you can spend a day or a weekend soaking up in Asan's famous hot springs. There are several places to choose from with all different types of herbal pools and saunas to choose from. We spent a day at
Asan Spavis
soaking up in a green tea pool outside in the middle of winter. The hot baths were a great way to get a break from the cold, harsh winter in Korea!
Another great option is the Red Ginseng Spa near Jeonju!
Ice Skating
Try channeling your inner Yuna Kim this winter and strap on some skates and head to an ice rink. Check out Lotte World for their indoor ice rink, Olympic Park or Seoul Plaza for their annual set up. The Grand Hyatt in Seoul also has a great ice rink that offers beautiful views of the city.
Purchase your Lotte World tickets here.
---
See Also
:
27 of the best things to do in Korea.
---
Jeonju Hanok Village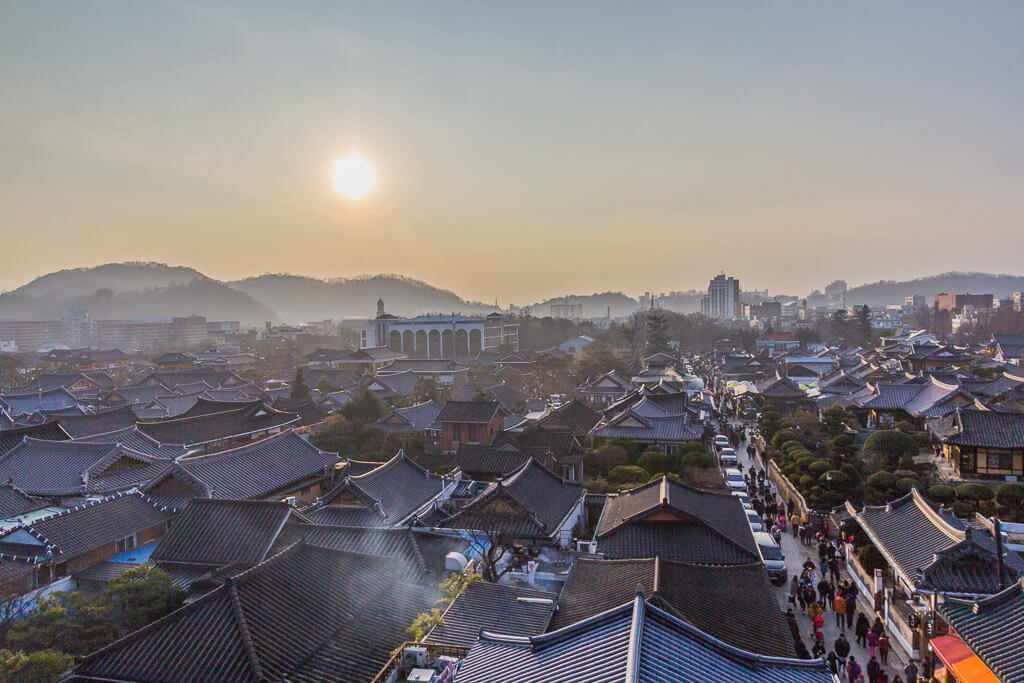 Jeonju's hanok village was a great winter getaway for us because of the cozy traditional Korean style home. You sleep on an ondol (cushy floor bed) and snuggle up on the heated floor. There's something so cozy about staying in a hanok during the winter. Don't forget to grab some of Jeonju's famous makgeolli to take back to your hanok with you to sip on. You can also spend your day shopping, visiting museums, and exploring the entire hanok village.
Don't have alot of time? You can take a day trip to Jeonju Hanok Village from Seoul with KKday. Purchase your tickets online in advance.
Amusement Parks
Normally you wouldn't dare to ride rollercoasters in the cold, but over half of Lotte World's park is indoors! Plus they have an ice skating rink! Our favorite would be
Everland Resort
. It may be all outdoor, but the park has heaters and tents set up all around the park. Not to mention the lines are super short in the winter! Don't miss the penguin parade in the winter either! Penguins walk through the park in santa and elf costumes!
You can buy your tickets in advance online to avoid a long wait!
Basketball Game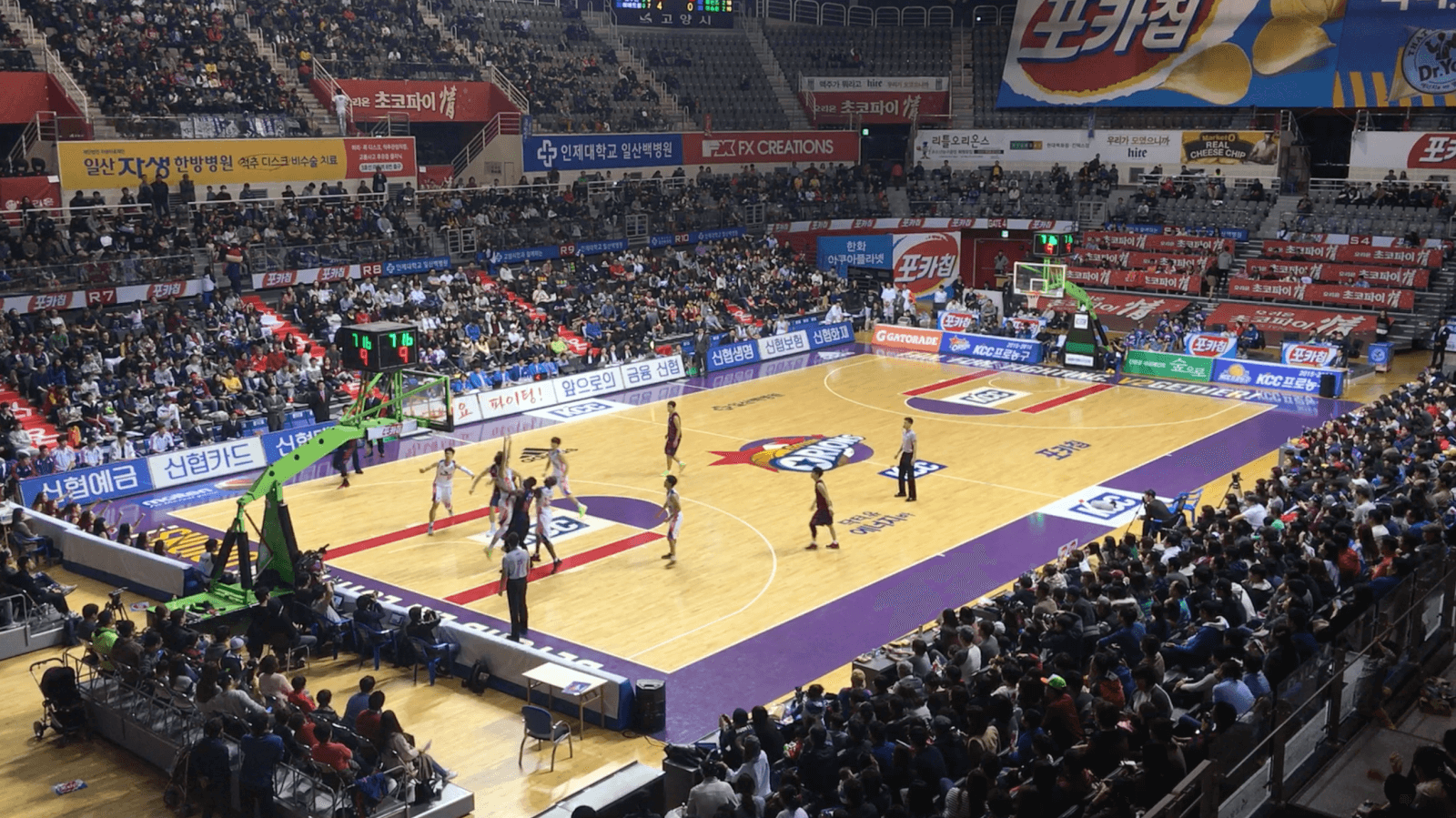 Going to a Basketball game is a great way to spend some time during winter in Korea for a few reasons. First, it's basketball which is super fun to watch and the fans are pretty intense. Tickets are cheap, you can bring your own food, booze, snacks and whatever. And last, if you forget to BYOB you can buy it incredible cheap inside.
Cozy up with a cup of coffee in a cafe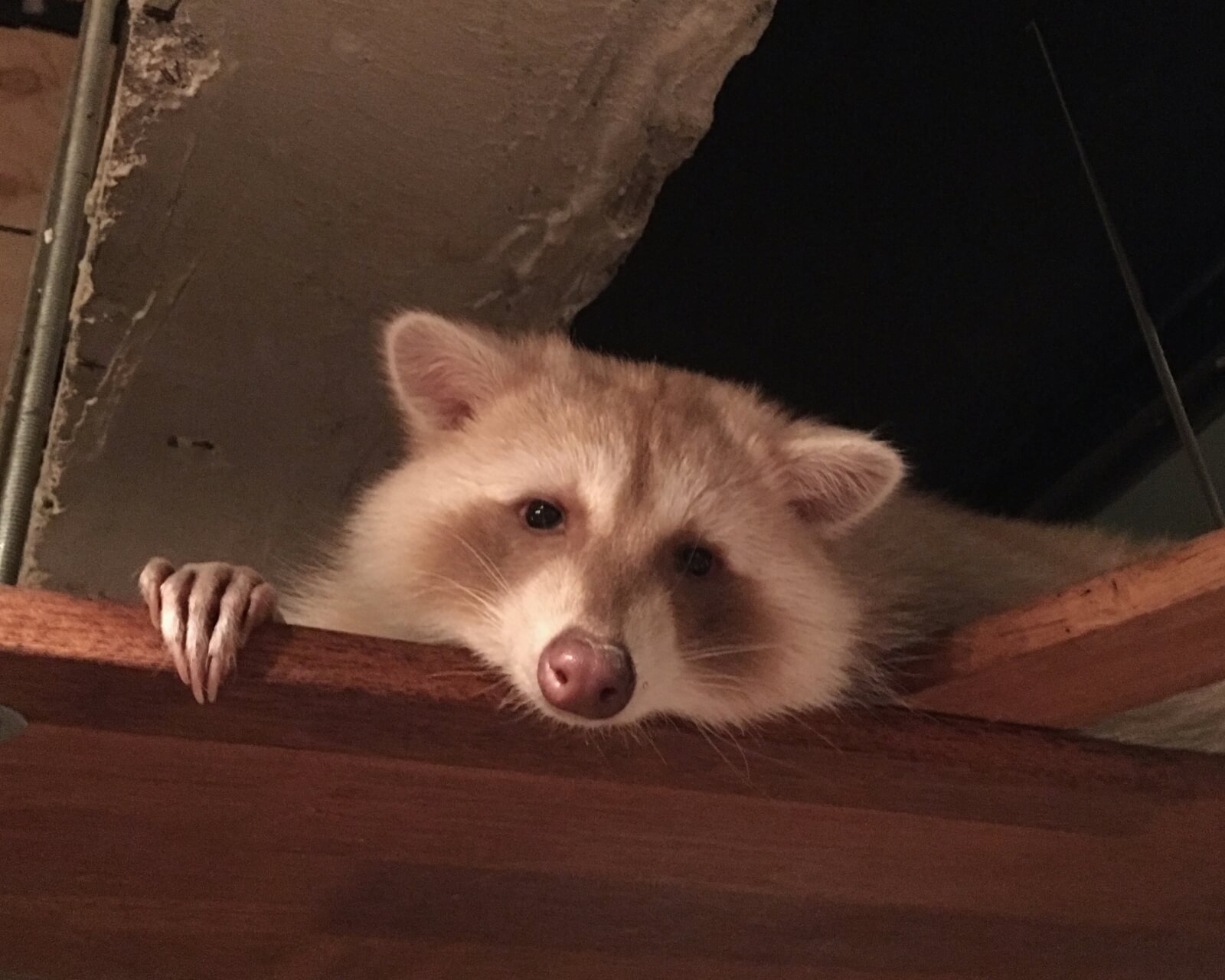 Korea loves their cafes and you can find about 20 on every block of Seoul. From themed cafes to artsy little spots that serve up coffee, tea, and desserts you will be able to find something to warm you up on a chilly day. If you're in Seoul we recommend checking out a cat or raccoon cafe! Yes, raccoons! There are also other crazy animal themed cafes such as Meerkats, Sheep, and just plain old dogs!
If you aren't a huge fan of animals, there are tons of other cafes including a poop cafe (not even kidding) and you can find out which cafe in Seoul is right for you by checking out our other post.
Know of any other great activities to enjoy during the winter? Share them in our comments below!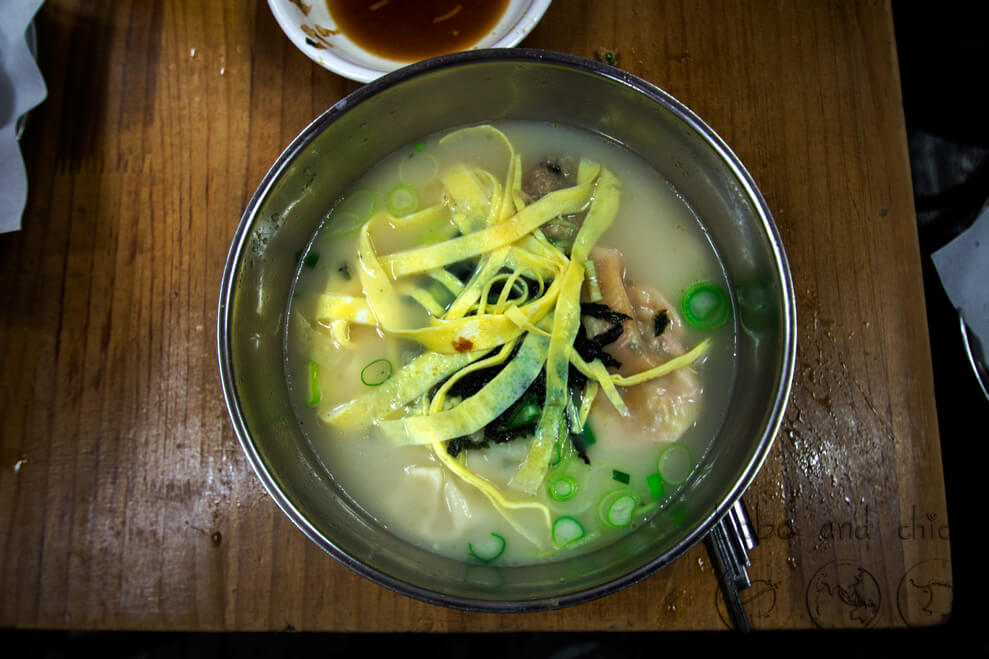 Also, Korea is great for warm hearty winter foods. Be sure to try some of their delicious soups and other winter food to warm you from the inside out!
Liked this post? Share the love below on Pinterest!
Disclaimer: This page contains affiliate links. By purchasing through the links on Bobo & Chichi you will help us keep the site up and running at no extra cost to you.