Our bucket list is growing by the second, and today yours will too! Today we are sharing 18 story book villages to add to your bucket list. We are constantly looking for new places to travel to, with the internet at our fingertips every moment of every day it's easy to get lost for hours on Pinterest, travel and photography websites, and all the wonderful travel blogs out there featuring jaw dropping destinations.  I mean who doesn't dream of living in a charming village that looks straight out of a story book or fairytale? Some of these places look straight out of a Disney movie or Hollywood movie set or are too beautiful to even believe exist.
Giethoorn, Netherlands
Giethoorn is Holland's charming water village that looks like it was made up in a dream. Giethoorn was a car free village where the only means of getting around were by boat through the winding canals. Nicknamed the "Venice of the Netherlands," Giethoorn is a story book village worth seeing for yourself.
Suzhou, China
Now that we have talked about the "Venice of the Netherlands," we can now introduce you to the "Venice of the China." This canal town on Lake Tai is filled with stone bridges, pagodas, temples, and gorgeous gardens making it an UNESCO World Heritage Site.
Rochefort-en-Terre, France
Located in Brittany, France and known to be one of France's most beautiful villages and dubbed the name, "the small city with character." The streets are lined with different artisan shops and beautiful architecture.
Jiufen, Tawain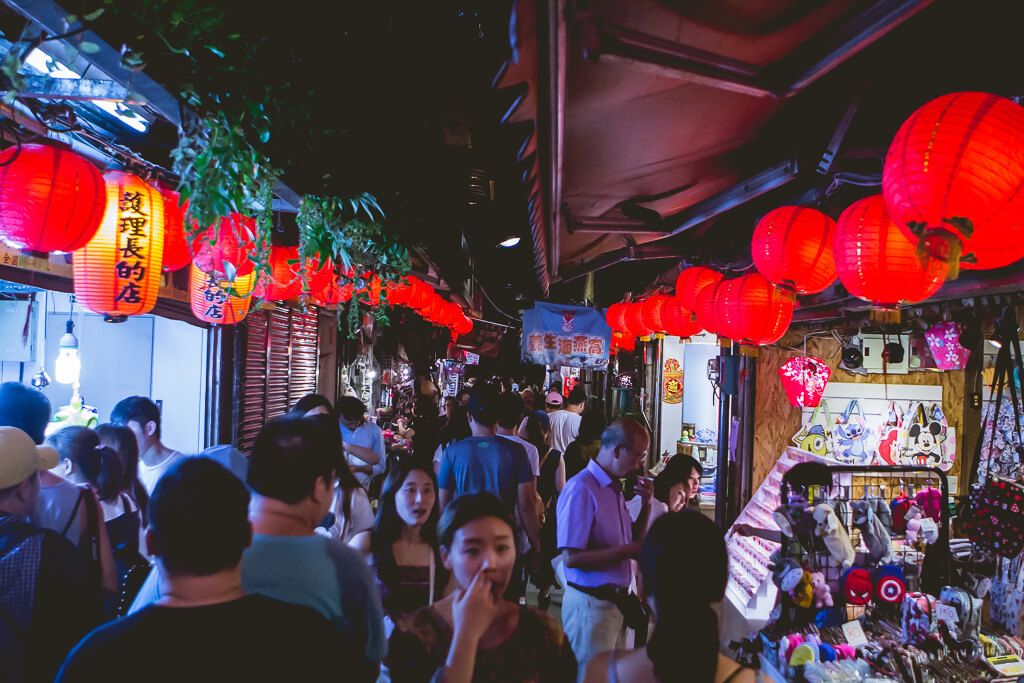 This town is a real story book village and you may recognize it if you are a fan of Studio Ghibli animations. Hayao Miyazaki used downtown Jiufen as his inspiration for the movie Spirited Away.
Hallstat, Austria
This gorgeous salt mining town in the Salzkummergut region of Austria looks straight out of a Disney movie. This lakeside village is so freaking adorable that China is actually rumored to be making a replica of this village in Huizhou.
Jackson, Wyoming
This cowboy town looks straight out of an old western film with saloons and old-fashioned store fronts. Not to mention it's convenient location near Yellowstone National Park and Grand Teton National Park.
Shirakawa, Japan
This UNESCO World Heritage site features unique triangular houses, known as Gassho style, nestled in the valley of the Gokoyama mountains. In the winter the valley fills up with snow turning the entire village into a winter wonderland. In the spring the valley is lush green and full of charm and beauty.
Bled, Solvenia
This alluring town is located on Lake Bled in the foothills of the Julian Alps. The most notable feature here would have to be the Bled Castle nestled on a cliff overlooking the lake.
Colmar, France
This picturesque village is located in the North of France near the German border. Spend your days enjoying the views of medieval and renaissance buildings and cobblestone roads while you sip on a glass of the local Riesling wine.
Rothenburg ob der Tauber, Germany
This colorful, medieval town is beautiful to visit all throughout the year, but is most beautiful during the winter looking like the entire place is straight out of a snow globe.
Atrani, Italy
This small, gorgeous town is wrapped around the coastline and full of stunning views of the Amalfi Coast and neighboring mountains. Imagine yourself staring at the turquoise waters and the beautiful architecture from one of the many balconies full of flowers in Atrani.
Carmel By The Sea, California
This Northern California seaside village is full of allure and charm from it's beautiful coastline view to their story book cottages. The entire town itself was built with the aesthetic appeal in mind and many of its citizens are artists themselves. If you're an animal lover then you can bring your dog just about anywhere as most of the city is dog friendly including restaurants.
Bibury, England
This village look straight out of a Thomas Kinkade painting filled with 17th century stone cottages. The architecture and the village itself is so unique and beautiful that it has been in movies such as Bridget Jones Diary and Stardust.
Mawlynnong, India
This village looks straight out of the Jungle Book. Not only has this place been called Asia's cleanest city, but this beautiful village also follows a matrilineal society passing down their mother's name through the family lineage, rather than the fathers. If that isn't cool enough for you then maybe their living root bridge in the jungle is!
Gruyeres, Switzerland
This picturesque medieval village over looks mountains, the Saane valley, and the Lake of Gruyere. If you're a cheese lover you may also enjoy that this is the home of Gruyere cheese! If that's not story book enough for you then maybe the two castles, Gruyere Castle and Saint Germaine Castle located in Gruyere are!
Goreme, Turkey
Another UNESCO World Heritage site that is located in Cappadocia, Turkey. Goreme's homes are carved out of the peculiar rock formations in the area and looks like the home to sand people or a village that belongs in a Star Wars movie.
Ronda, Spain
The mountainous village of Ronda is perched atop the El Tajo canyon and known for it's Puento Nuevo bridge, an impressive 390 ft high bridge from the canyon floor connecting the canyon.
Dinant, Belgium
This small, charismatic town is located in between the River Meuse and stone cliffs  full of gorgeous Belgium architecture. You can visit the nearby castles and caves and afterward sip on the local beer Leffe, named after the Abbey of Leffe in Dinant.
Bonus!
Jeonju Hanok Village, Korea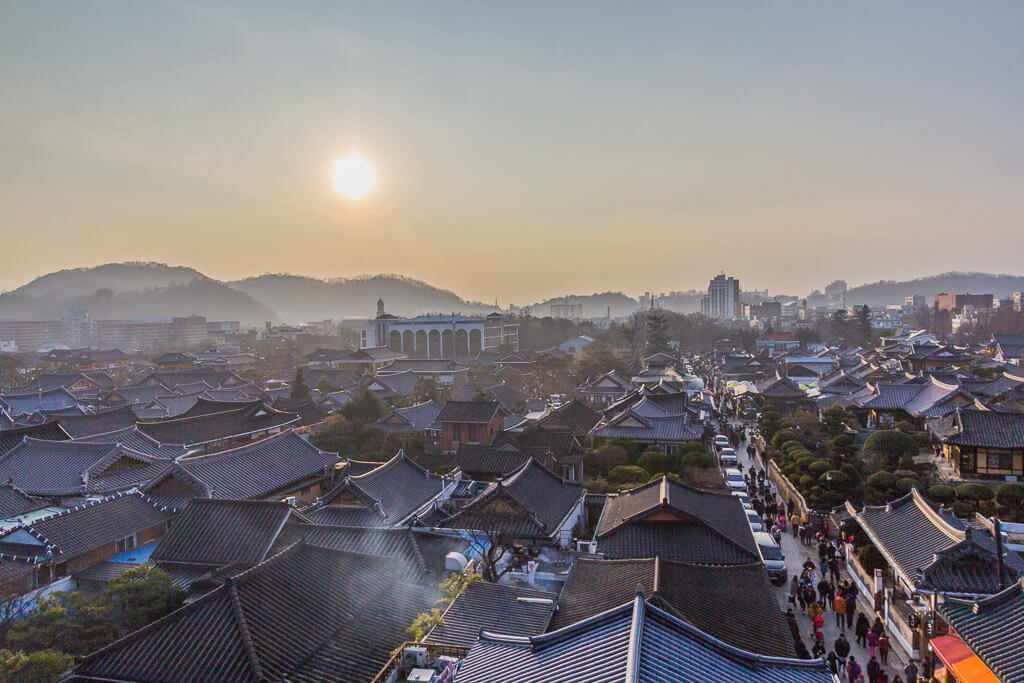 This village in Korea is chocked full of over 800 traditional Korean style homes called hanoks. Spend your days strolling through the inviting village and spend your evenings sleeping on an ondol, the Korean cozy heated floor system.
Did we miss any storybook villages on this list? Please share below in the comments!