Move over dog and cat cafes, there's a new critter in Seoul to hang out with in a cafe and it's a raccoon! You heard me, RACCOONS!!!! If you can't tell, discovering a raccoon cafe in Seoul made me really excited. Even as a kid, I've always loved these little ring tailed bandits and this is for sure a top pick for one of the best things to do in Seoul if you're into quirky places!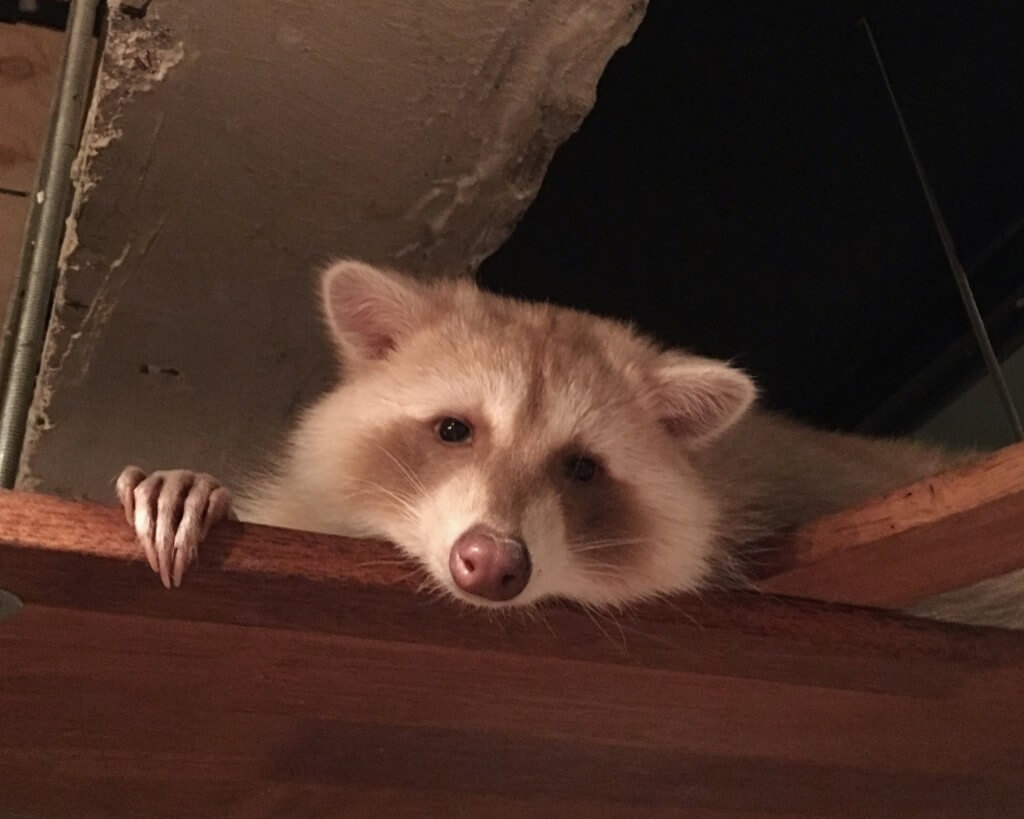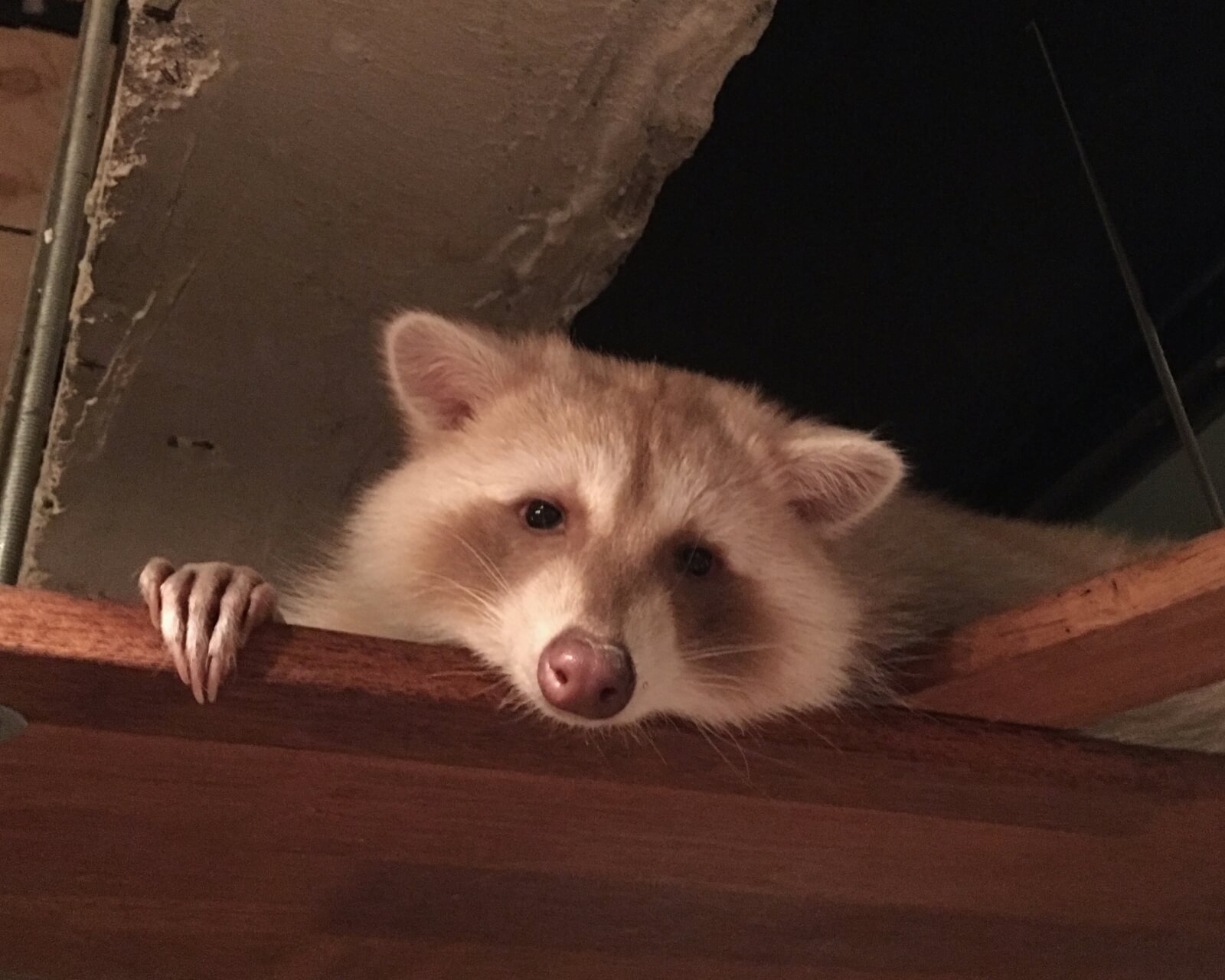 In case you missed it, recently I shared a post about different kinds of cafes in Korea. Well, about a week later I learned of the raccoon café in Seoul and we had to find it.
Located in Hyewha, conveniently close to Ihwa Mural Village, these two activities can easily be done in the same day! Bear in mind, the café size is small, so there may be a wait to hang out with these little cute critters.
We went on Saturday afternoon and had about a 20-minute wait and the entire Raccoon cafe was pretty much full with everyone wanting to catch a peek at our curious little friends.
We decided it was all too much and came back on a Wednesday evening and there was no wait and a lot less of a crowd. As a matter of fact, we were some of the only people in the Raccoon Cafe.
Once you get inside the café, you will pay an admission of 6,000 KRW and can buy an optional drink for around 2,000 KRW each, which is very reasonable if you ask me.
You will be handed a list of rules, and be shown a table. Please be sure to follow the rules, these are put in place to keep the raccoons from stressing. These are domesticated critters but just be respectful so they aren't disturbed in any way. If you see anyone bothering the raccoons or not following the rules please notify a staff member.
The rules of the Raccoon Cafe in Seoul are:
Do not play with the raccoons with your hands.
Do not touch the raccoons' faces.
Don't try to hug the raccoons, they are not cats.
Don't manipulate the raccoons, not sure what they mean other than don't try to trick the raccoons into hanging out with you by bribing them with things.
Keep your belongings in the designated locker, the raccoons may try to sneak in your bag!
Keep your fingers away from the raccoon's mouth.
Do not sit on the floor, there are chairs around the Raccoon Cafe for you to sit.
Do not make loud noises with your mouth like whistling or shouting, also don't clap your hands.
Please don't let the raccoons get close to your beverage. They will try to steal your straw.
If you follow these rules then you will have a pleasant experience at the Raccoon Cafe in Seoul. They are pretty easy to respect and follow.
The raccoons won't exactly come up and cuddle with you, you will most likely have to get your petting in while they pass by quickly wandering from one room to another. They also have homemade jungle gyms and planks hanging from the ceiling where they can walk and roam about which is really fun to watch!
The raccoons were pretty active when we first arrived, but after about 15 minutes of being in the café all the little guys went to sleep in different nooks and crannies scattered around the café.
When we went back on Wednesday evening they were alot more energetic playing with eachother and running around the jungle gyms in the ceiling!
We think this is another great reason to visit the Raccoon Cafe in Seoul on a week day when its less busy as they get tired being around too many people on the weekends.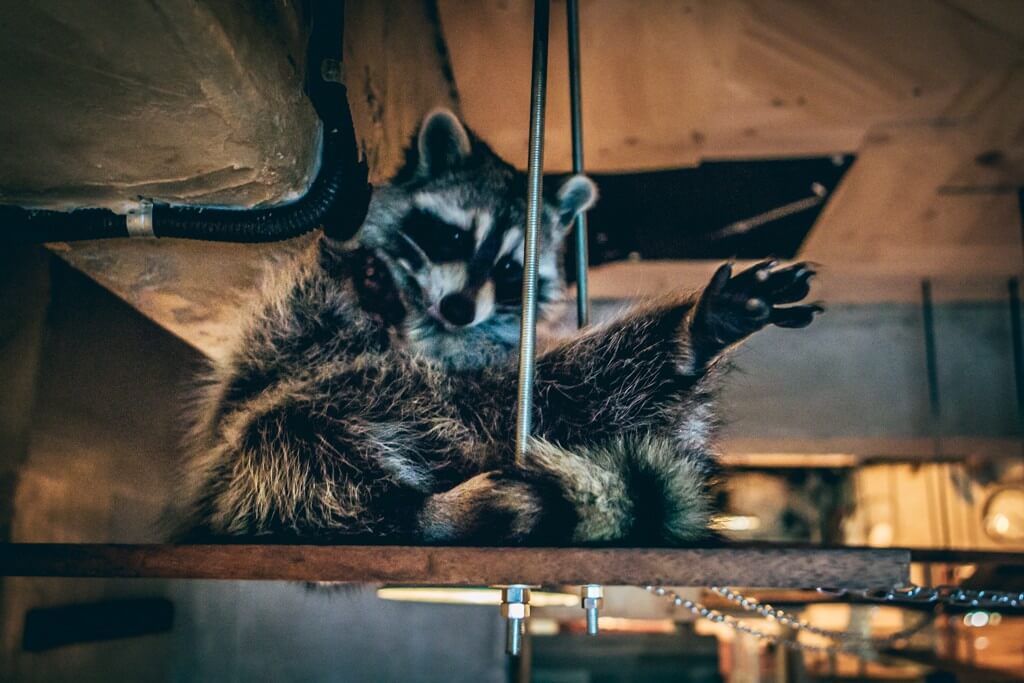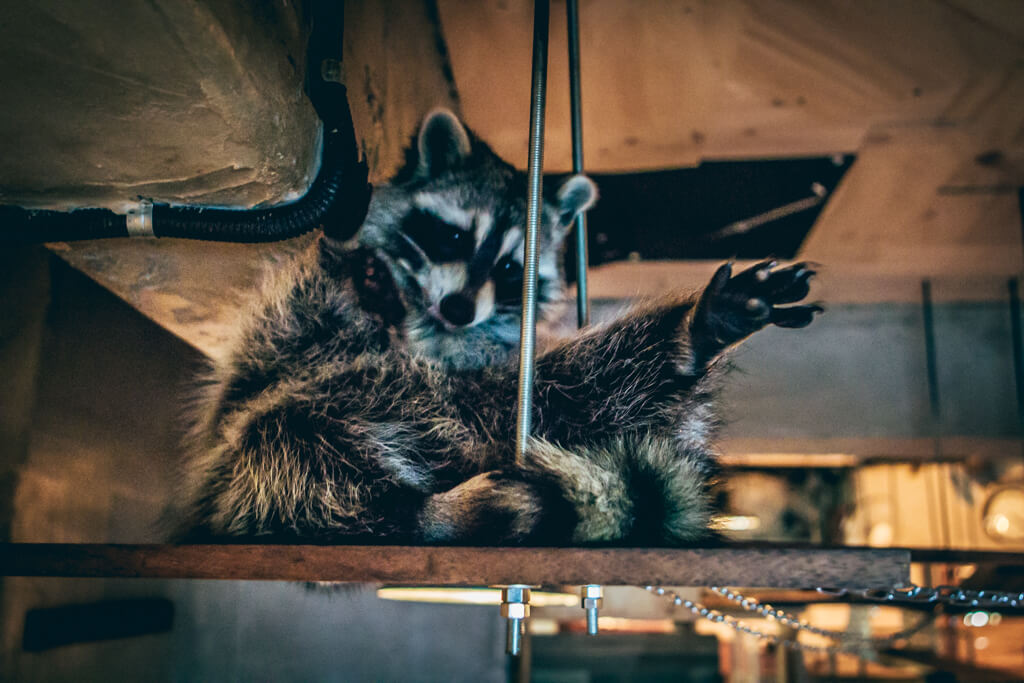 We would have to say the raccoon cafe is definitely a unique experience and one not to miss when visiting Seoul! With cat and dog cafes becoming more abundant in Seoul, it's a nice alternative if you love hanging out with animals and coffee as much as we do!
These little trash pandas have come a far way from stealing food out of garbage cans.
If you want to see what it's like inside the cafe, check out our video below! Just a warning though it's cuter than a billion buttons.
Directions to Raccoon Cafe in Seoul:
Getting to the Raccoon Cafe in Seoul couldn't be easier with these simple instructions. Just head to Hyewha Station and exit 4, walk towards the CGV and it's in the same building as Etude House. Just look at the sign and you'll see the Raccoon Cafe.
Check out more amazing cafes in our guide to the coolest things to do in Hongdae! And if you're still planning your trip be sure to check out our guide for where to stay in Seoul by neighborhood, budget, and attractions to make travel planning to Seoul easy peasy!
Enjoyed this adorable Raccoon Cafe in Seoul post? Spread the love and consider sharing it on Pinterest below!