Each season the Garden of Morning Calm hosts a festival, in the winter the garden places hundreds of thousands of lights around the grounds that colorfully illuminate the night sky. We find The Garden of Morning Calm lighting festival to be one of our favorite winter activities outside of Seoul. Since this is our second visit, you can see our first visit here, we decided to share photos of this year's lighting festival.
Come in the late afternoon and wait for the sun to set behind the mountains as you walk around and wait for each of the light displays to brightly light up the place!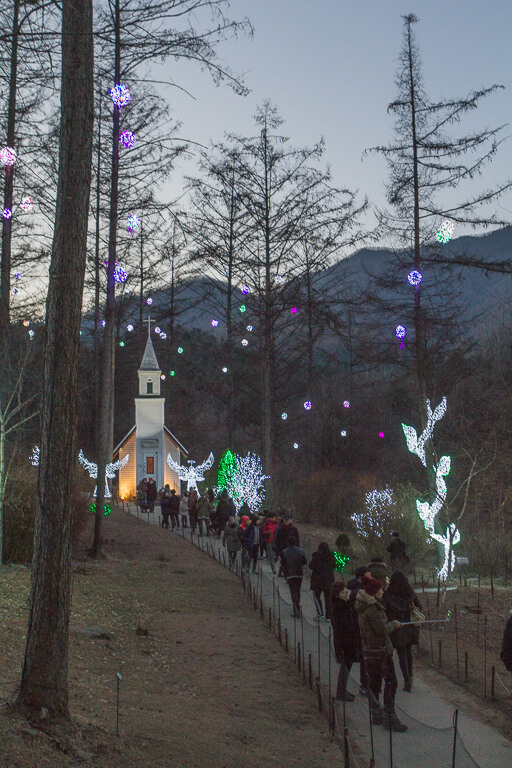 ---
At nightfall, the entire place is lit up like a Christmas winter wonderland giving you all the feels that you had as a child seeing your first Christmas lights.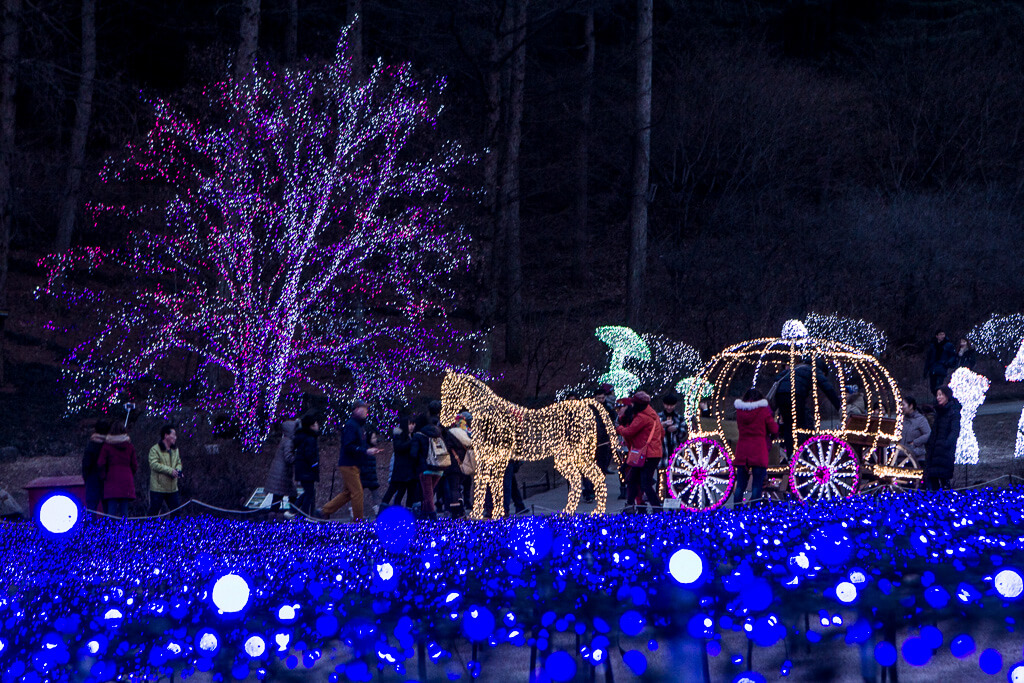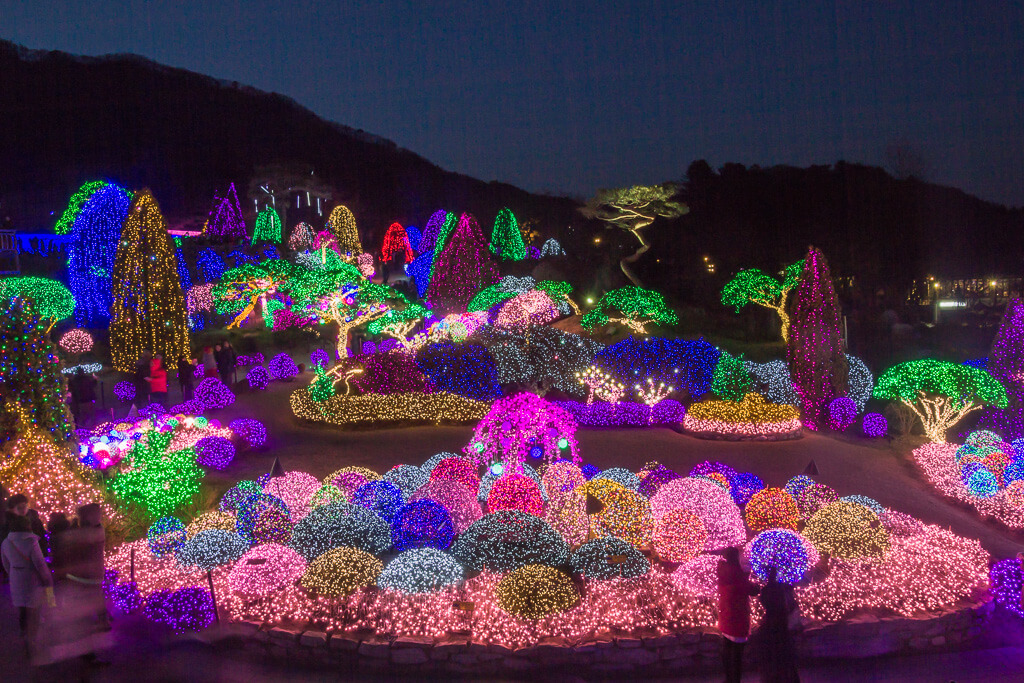 ---
We also caught a sneak peek of an impromptu doll photoshoot. Which is kind of funny because we have seen these dolls before when we stumbled upon a cafe in Hongdae called Blue Fairy. At the cafe, you can rent, or bring your own doll to dress up and have a cup of tea with as you groom their hair and get them to picture-perfect.
---
We love visiting the Garden of Morning Calm throughout the different seasons. This is one of our favorite day trips from Seoul to get some fresh mountain air and get a much-needed break from all the hustle and bustle of the city.
Our favorite time of the year to visit would have to be late summer (you can see our video here!) and winter for the lights. Since this was our second visit to the lights, we noticed some of the displays had changed which was interesting to see.
Each year the lighting festival starts at the beginning of December and runs until mid-March.
Directions to Garden of the Morning Calm
To get here take the subway to Chuncheon Station and grab the Gapyeong City Tour Bus!
Share the love on Pinterest below!