Sometimes you just gotta get out of Seoul and refresh from the every day hustle and bustle and the other 10 million people who share the city with you. So where is the best weekend trip outside of Seoul? Luckily, you don't have to travel far to get that refresh you may need. Just an hour drive east or an hour and half by subway is Chuncheon, an area full of natural beauty and plenty of activities to do.
Here are 7 reasons why Chuncheon is the best weekend trip outside of Seoul, as well as one of our top picks for things to do in Seoul!
Namiseom Island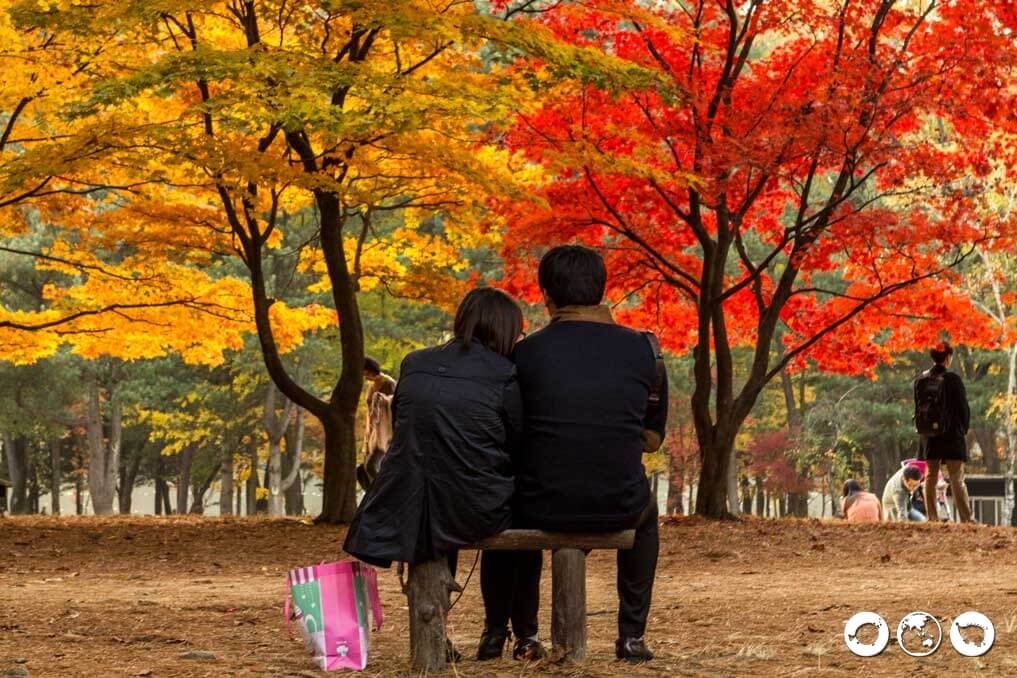 Namiseom Island (aka Nami Island) is a tiny half moon shaped island in the North Han River that attracts lovers and families to spend a day strolling or bicycling along the famous tree-lined paths.
The island itself is very small, but it's easy to relax and spend an afternoon enjoying the island's small museum, gardens, bicycling, riding swan boats, eating delicious food, riding a rail bike, and visiting the ostrich farm! You can even stay overnight on the island if you wish! See our original post here.
Garden of the Morning Calm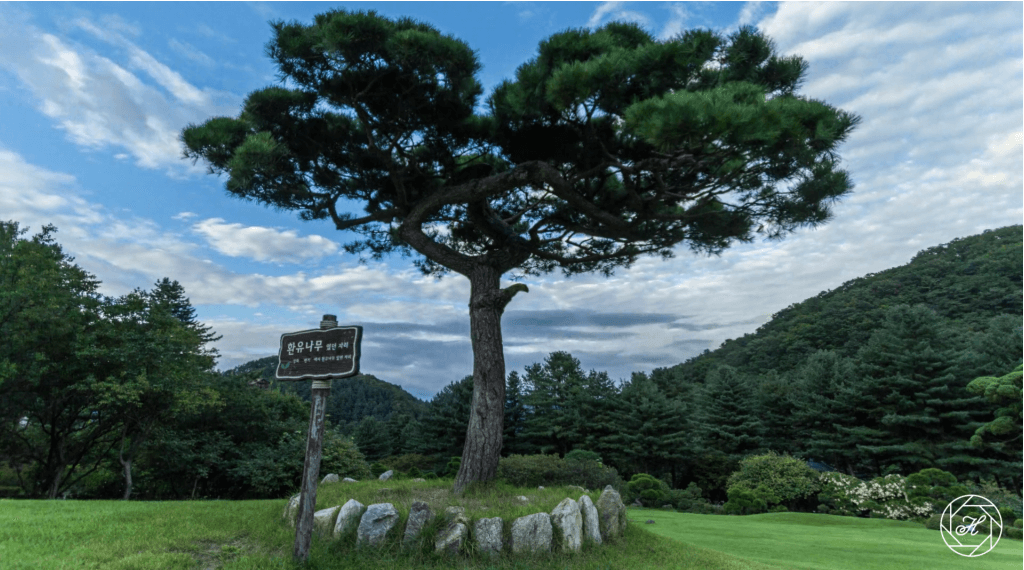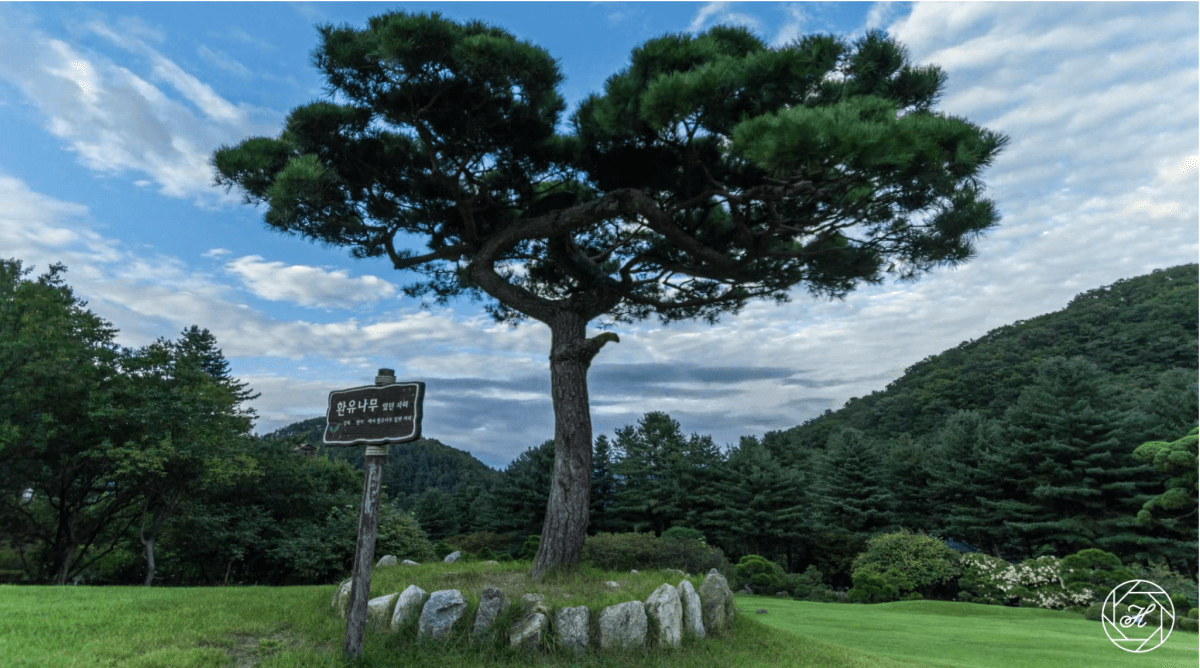 The Garden of Morning Calm is gorgeous all seasons and one of our favorite places to see some magnificent scenery right outside of Seoul! Located in a valley, there are several gardens, some with rare flowers and trees, to wander through.
After you're done you can shop for some all natural aromatherapy products in the Garden Shop. Don't skip the garden in the winter time either! Every year, the garden holds their lighting festival which has millions of colorful lights strung all over the garden illuminating the sky to look like something out of the game Candy Land!
Le Petite France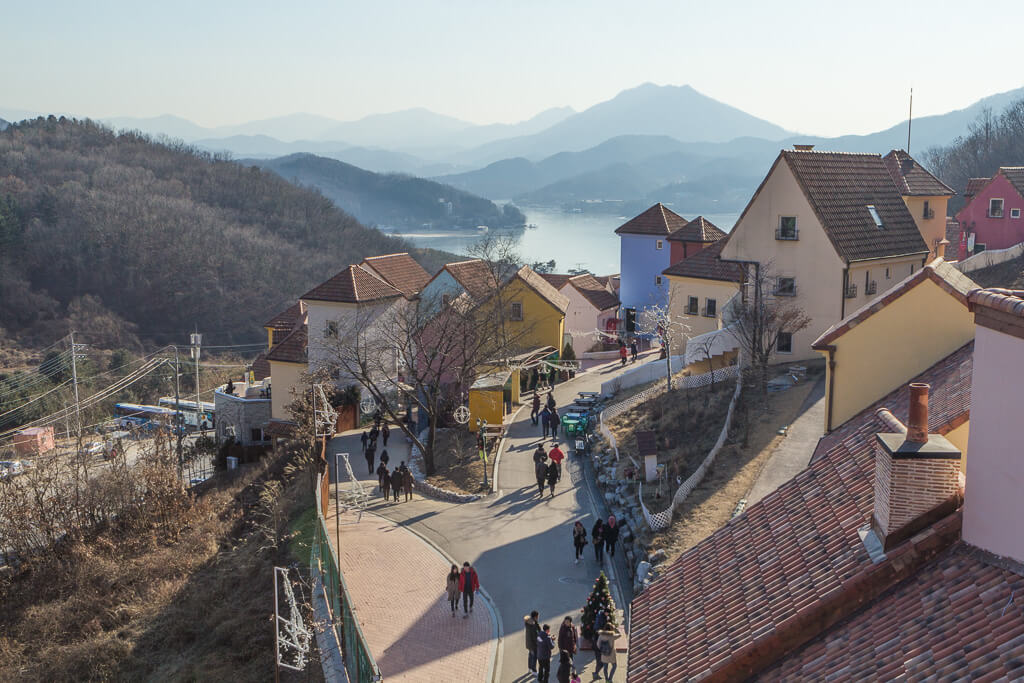 This small French cultural village is another spot on the circuit of activities in Chuncheon. The cluster of 16 colorful French style buildings really stick out in the valley overlooking Cheongpyeong Lake. You need no more than an hour here to stroll around and catch one of the live musical performances as well as a marionette puppet or orgel demonstration before you move on to the next stop.
Elysian Gangchon Resort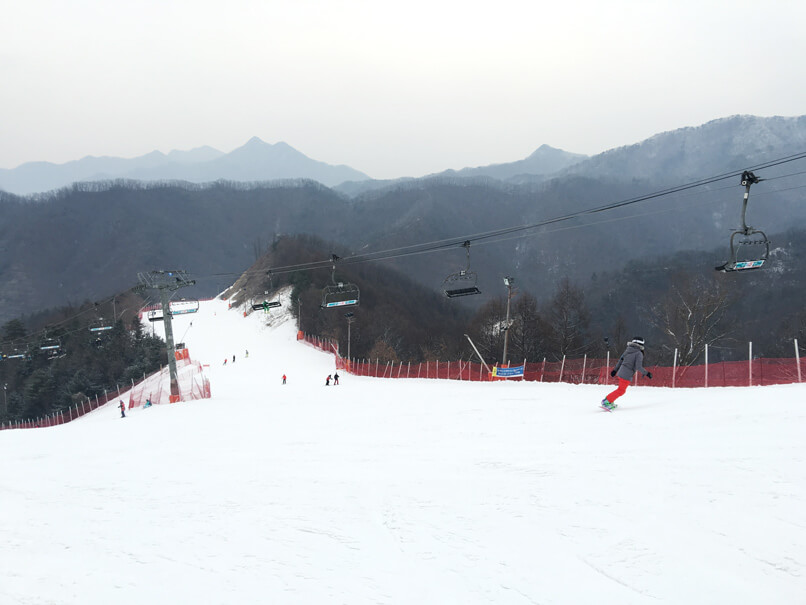 Located right off the subway, you can access this resort for skiing/snowboarding in the winter, or golfing in the warmer months super conveniently! Located in a valley, you are left with some impressive panoramic views from the top. The ski resort itself is small, but it has courses for all levels.
Cheongpyeong Lake
Cheongpyeong Lake has become a popular year-round vacation spot for locals looking to escape Seoul for some fun water activities. You can find accommodation right on the lake and enjoy water skiing, motor boating, jet skiing, and even banana boats to name a few!
Fun Pensions

If you're planning on checking out all the activities, then you will be more comfortable doing it in two days by staying overnight. Luckily, your hotel doesn't have to be boring! There are a few themed pensions (hotels) in the area including Cozy Theme Pension, where you can sleep in a soju bottle or giant soccer ball, and Novel Pension which has Smurf and Snow White accommodations!
Dak Galbi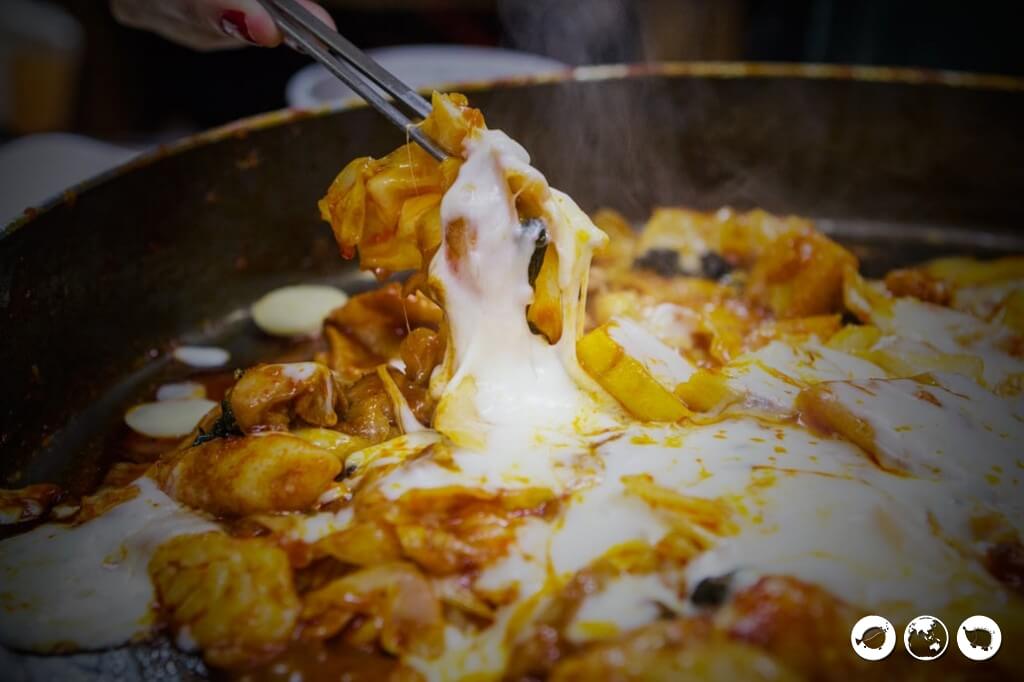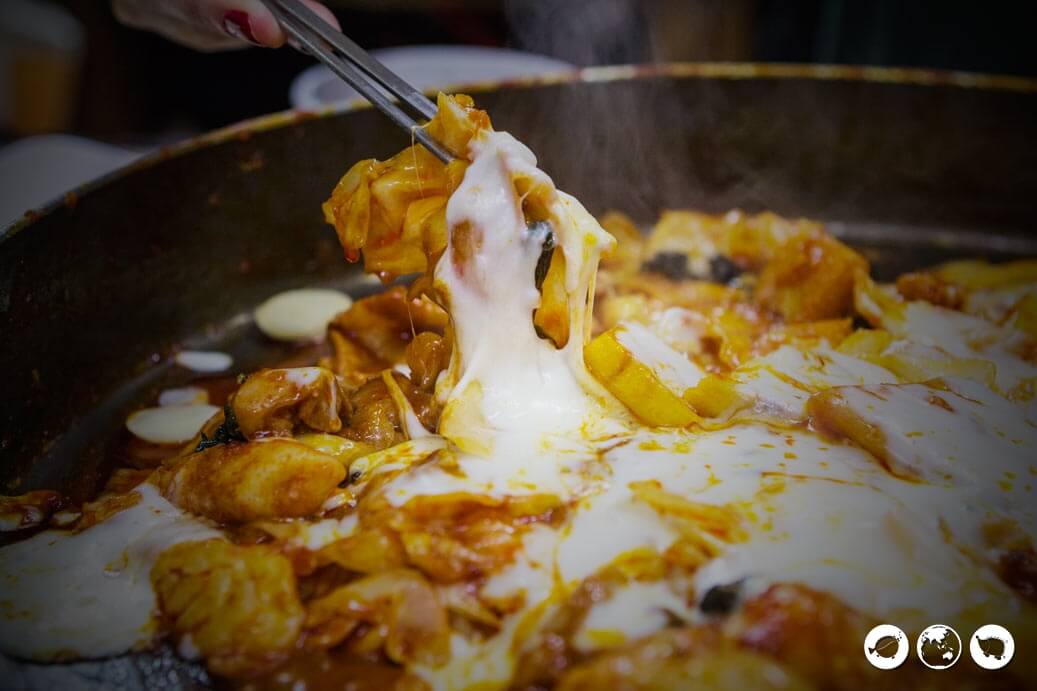 This list wouldn't be complete if we didn't talk about the local dish, dak galbi! This happens to be our favorite spicy Korean dish! The dish consists of marinated chicken, gochujang sauce, tteok (rice cakes), sweet potato, perilla (sesame) leaves, cabbage, and topped with mozzarella cheese to make a mouthwatering stir fry dish! It's often served as BBQ style with pieces of marinated chicken meat that are cooked on an open grill by turning constantly, if you're lucky the restaurant will have a savory cheese dip! As a matter of fact, Chuncheon has it's very on Dak Galbi street accessible via subway.
Honorable Mentions

A few other noteworthy places include the Gapyeong Rail Bike where you ride along a railway on a bike through the local scenery and Jaraseom Island which is great for camping!
Directions to Chuncheon
We recommend taking the subway all the way to Cheongpyeong Station and catching the local Gapyeong City Tour bus that loops around all the famous attractions every 30 minutes to hour and works like a hop on, hop off bus once you buy your ticket for 6,000 won.
Here are the stops:
Gapyeong Intercity Bus Terminal → Gapyeong Station → Jaraseom Island → Gapyeong Rail Bike → Namiseom Island → Geumdae-ri Meeting Hall → Bokjjangni Samgeori Three-way Intersection → Petite France → Homyeong-ri → Cheongpyeong Bus Terminal →Cheongpyeong Station (Sin Cheongpyeong Station) → Im Elementary School → The Garden of Morning Calm
As you can see there's plenty of activities in Chuncheon to keep you busy over a weekend trip outside of Seoul as well as some fresher air than you're used to in the city! Check out our recent trip to Chuncheon/Gapyeong here!
We recommend staying in the city and making this a day trip from Seoul whether you do it independently or book a tour below.
If you're planning a trip to Seoul, be sure to check out our guide for where to stay in Seoul by neighborhood for every type of traveler as well as the best attractions nearby to help you plan your trip!
Short on time? Take a guided tour to the best spots in the area, Petite France, Garden of Morning Calm, and Nami Island in one day. Purchase your tickets at a discount here.
Read Next: Things to do in Hongdae
Sharing is caring! If you liked this post, please share it below on Pinterest!
Disclaimer: This page contains affiliate links. By purchasing through the links on Bobo & Chichi you will help us keep the site up and running at no extra cost to you.