Korea is the king of cafes, not only are there a ubiquitous amount of cafes on every street you down, but chances are you will run into one of their many themed cafes.
Theme cafes include anything from including animals like cats, dogs, and even raccoons, to wearing a wedding dress and pretending to be a bride for a day, sitting in a room with zoo stuffed animals, and even POOP. Yup, you heard me right, Seoul has a poop cafe. POOP.
So naturally, we had to check it out.
Also, if you're looking for more fun cafes, check out our post on the coolest things to do in Hongdae.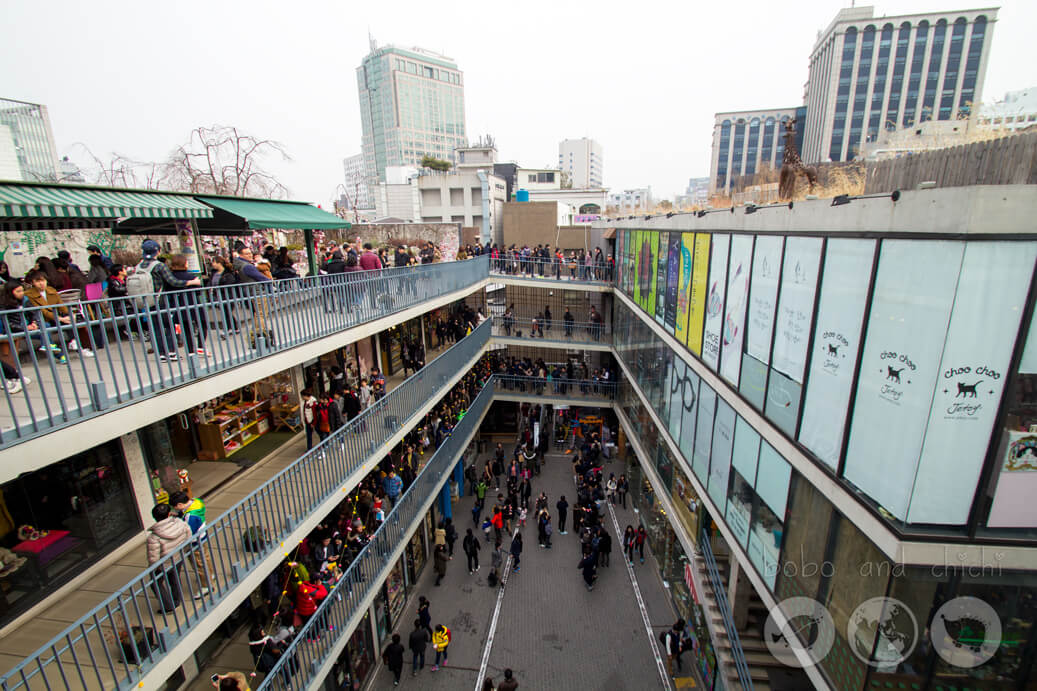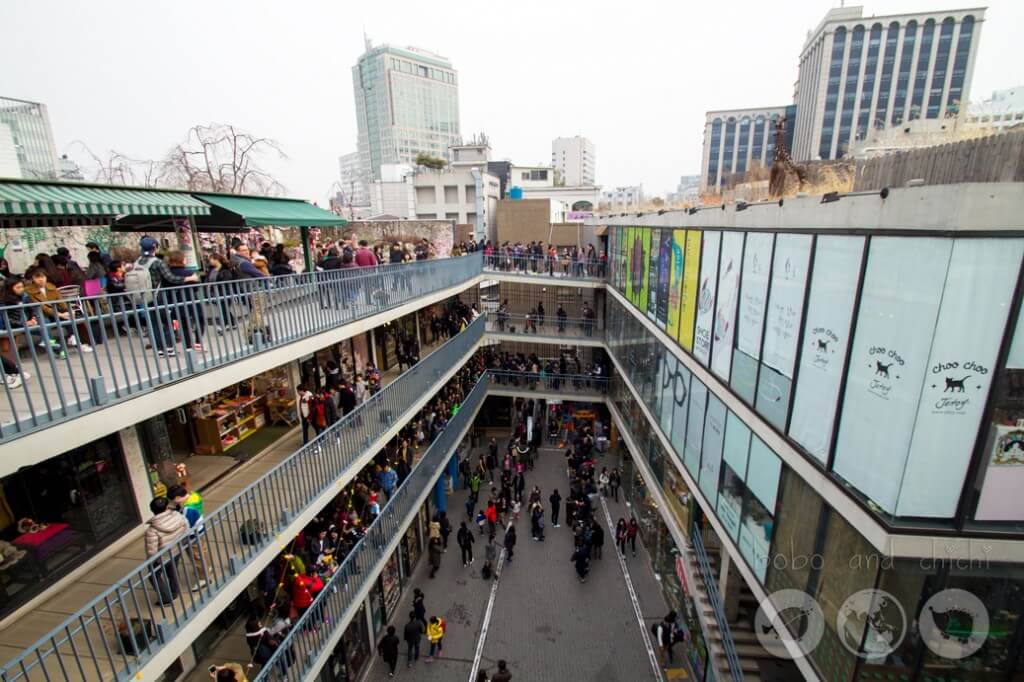 Located in Insadong's Ssamziegil shopping plaza on the top floor you can squat down (haha) and enjoy a cup of crap coffee out of a ceramic toilet cup with some crappy latte art! All while being surrounded by poop drawings, poop paintings, and poop plush dolls.
This is easily one of the most quirky things to do in Seoul!
[justified_image_grid preset=c2 row_height=500 max_rows=1 rml_id=undefined rml_count=undefined rml_lightbox_groups=undefined rml_breadcrumb=undefined gallery ids="7361,15086″]
Feeling hungry yet? Well if so, you're in luck. The cafe also sells spaghetti and meatballs in a squatter toilet dish and poop cakes filled with red bean paste for those who have a sweet tooth. We decided we had to try their rose latte.
If you're interested to see what a Poop Cafe looks like please enjoy our latest addition to our "Walk With Us," series of videos through Ssamziegil up to Ddong Cafe.
So what's the deal with poop in Asia, or Korea you may ask? We wondered the same thing, when we were left perplexed after visiting the toilet museum in Suwon. My Seoul Searching has this article about the history of poop's popularity in Korea that's worth a read.
Planning a trip to Seoul? Be sure to check out our comprehensive guide for where to stay in Seoul by neighborhood and nearest attractions to help you pick the best spot!
If you enjoyed this post, share it on Pinterest below!