Well it's time to say goodbye to my first ever passport as it's reaching it's 10 year expiration date. This little booklet has been such a huge part of my life and had changed everything with my first trip abroad. I am so privileged to have one of the world's most powerful passports, and what a shame it would be if I didn't take use this opportunity to see and learn more about the world. Now that I've caught the travel bug, I plan on using this little blue book the rest of my life as much as I can, or as much as our wallet will allow us! I figured what better way to honor my beloved, retired, first passport than to show where this little blue book has taken me the past 10 years. Please pardon the quality of my 10 year old photos.
2007 – Study Abroad in Italy and traveling Europe
---
Rewind back to my junior year in college at the green age of 20 when I got to travel and live in Europe with one of my best friends and get college credit for it! These were some of the most memorable times of my life that ended up leaving me with an insatiable thirst to continue traveling.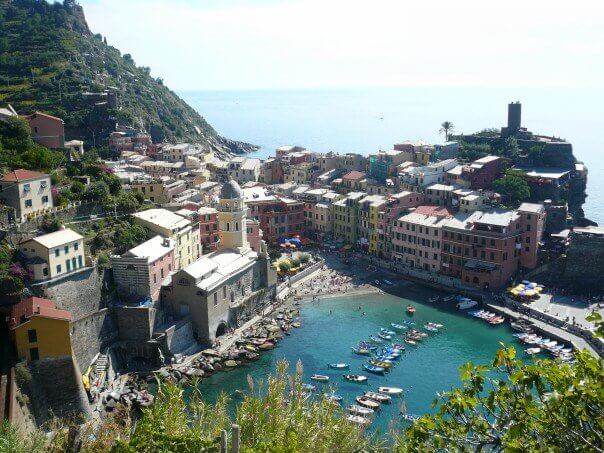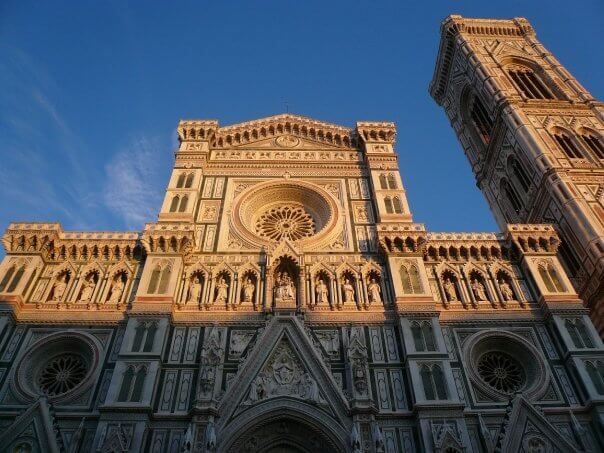 A piece of my heart will forever remain in Florence where we would walk on cobblestone streets past the iconic Duomo while listening to men on the street play the accordion on our daily commute to school. For 3 months this was our home base for all our European adventures, where all my classmates in our fashion program so memorably turned 21 years old, and where most of us became hooked to travel!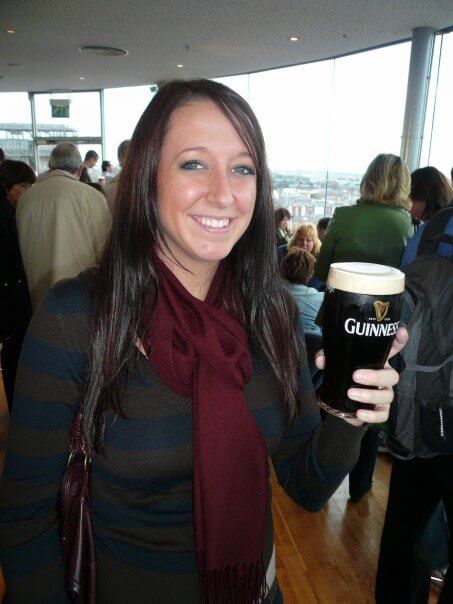 Oh Dublin, this was my first ever hostel experience where my friends and I stayed in a giant mixed dorm with a bunch of old friendly German men on a trip to watch a soccer match who walked around and slept in their tighty whities. We spent our days hitting all the tourist spots, our evenings in the temple bar, and the morning chatting with our half naked friends in our hostel.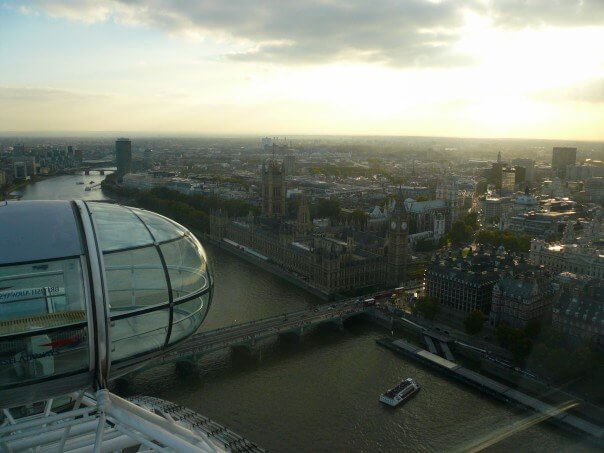 One of our school's trips was 5 days in London to see special museums and exhibits as well as guest lectures including a hat designer for Vivienne Westwood. In our free time we were busy partaking in all the tourist hotspots around, spending the evenings watching musicals, and eating tons of fish and chips!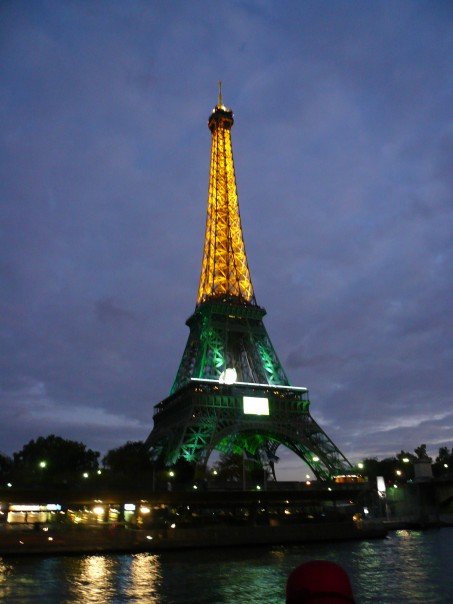 Another trip organized through our university where we spent our days attending museums, exhibits, and attending Premier Vision (global textile event). During all of our free time we explored the city by foot thanks to the transportation strikes and enjoyed one of the most beautiful cities on the planet. It took us 3 attempts to see the Louvre since it was closed due to strike. One night it took my friend 10 minutes to pull my boot off because my foot was so swollen from walking so much. We also were there during the 2007 Rugby World Cup and were able to watch the game live on the Eifel Tower!
We made our way to see Barcelona to enjoy the party scene, beaches, and the beautiful architecture by Antoni Gaudi. This ended up being one of my favorite cities we explored and really anticipate going back for more!
I passed through Brussels for one brief day on our way to Amsterdam. Sadly, we didn't spend much time here to explore the city much, but we did enjoy some waffles and beer!
I spent my time in Amsterdam as you would expect most 21 year old tourists would. That being said, we also spent our time checking out the different museums and getting creeped out at the Andy Warhol exhibit, walking through the red light district, and visiting Anne Frank's house. Amsterdam ended up being a really fun trip!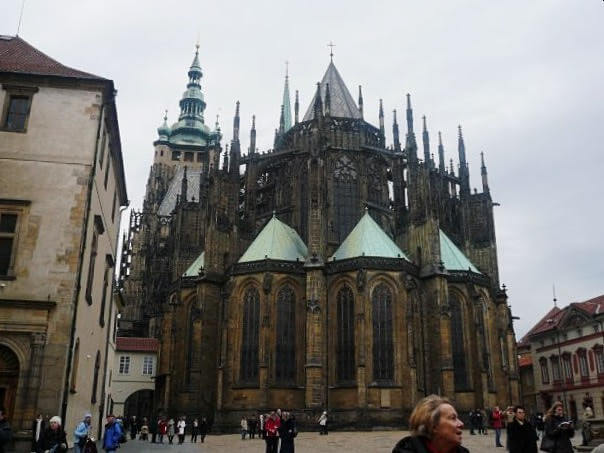 This is one of my favorite cities I have ever been to, the medieval architecture makes you feel like you are walking through a Disney set. It just so happened to be the first week of December when I visited and there was the Christmas tree lighting ceremony as well as a festival going on which made the trip that much more perfect. My mom's side of the family is all Czech, so I felt like a piece of me belonged in this city. The highlight would have to be eating goulash and dumplings that tasted just like the way my grandmother makes it. This is another city I am dying to revisit.
One of our last weekends left in Italy, the majority of us girls in the fashion program headed up to the Alps to enjoy a weekend in Interlaken together. All of us ended up enjoying some extreme sport activities including sky diving and canyon jumping. My wallet really couldn't afford sky diving, which I regret and would love to return to do, so I ended up getting my adrenaline fix by jumping off a 300 foot canyon! I still can remember those few seconds vividly!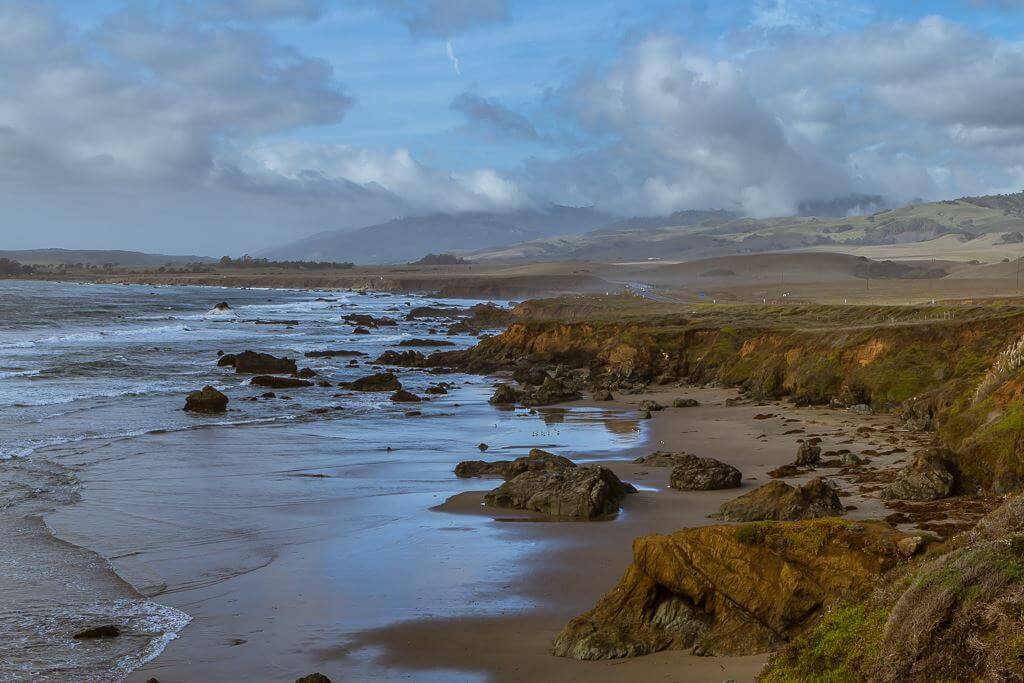 Well, not much travel happened in these 4 years except for one work trip to Italy. Just because I didn't travel abroad a lot didn't mean a lot of things didn't happen in these years I was stateside. During this time I graduated from college, moved from Ohio to California (my dream home by the beach), and met my handsome devil of a boyfriend, Scott!
2013 Big moves and our great Asia Adventure
This is the year I made some big life decisions, like quitting my job to move to South Korea to teach English and save money for more travels with Scott. We not only launched our blog this year, hello bobo and chichi! This is also the year we decided to make some other big life decisions, like refusing to return to a 9-5 desk job to where we are today, trying to figure out how to work that goal out!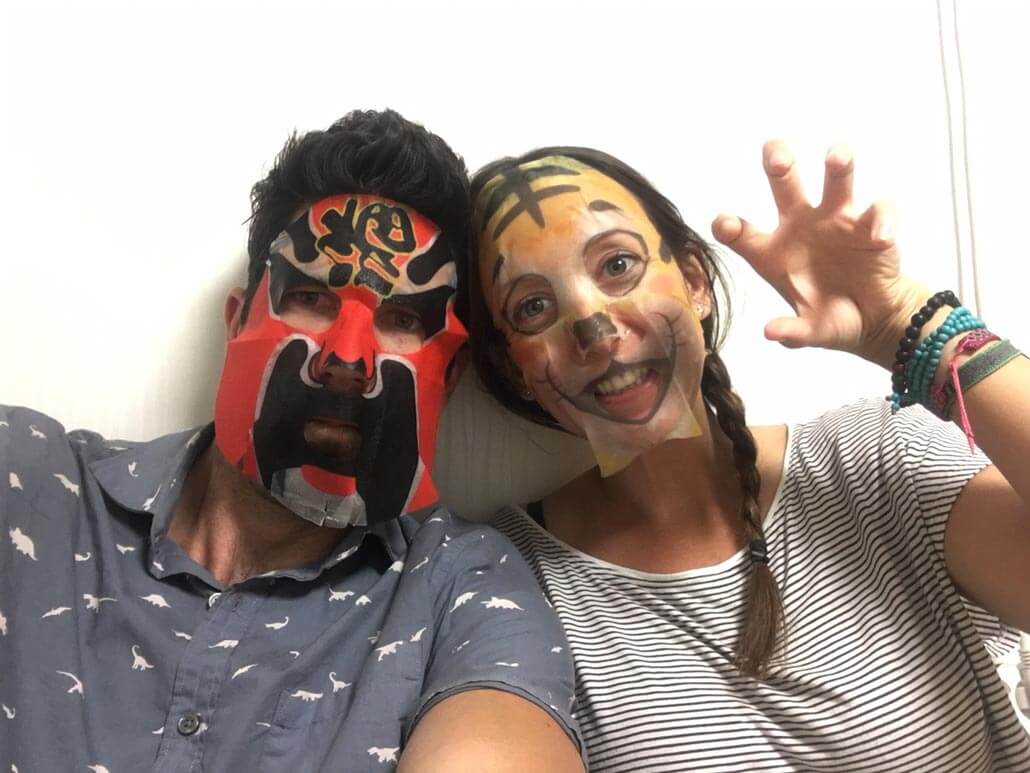 This was our first year together living and working in Seoul and the biggest stepping stone for the both of us towards our future together and traveling. This year will always hold a special place in our hearts since this is where our journey of travel started together plus moving to a foreign country with your S.O. is either a "making it" or "breaking it" test to your relationship, we think we nailed it!
Short but sweet, I had a quick solo visa run to Fukuoka, Japan where I explored the city by foot and admired how clean and beautiful this small city is. Also, I indulged almost every meal slurping up every last drop of savory ramen.
This is the year we finished our first teaching contract in South Korea and backpacked for 8 months through SE Asia together on a goal of a $55/day budget between the both of us. We were successful keeping our budgeting goals and had an awesome adventure along the way. If you want to see some of our budgeting you can see these complete budget breakdowns for Laos and Thailand.
We spent our
week vacation with Scott's family in Bali.
This vacation was just a sampler of what we were about to get in to together once our contract was ending in Korea a few months after. We both realized we were ready for some long term travel.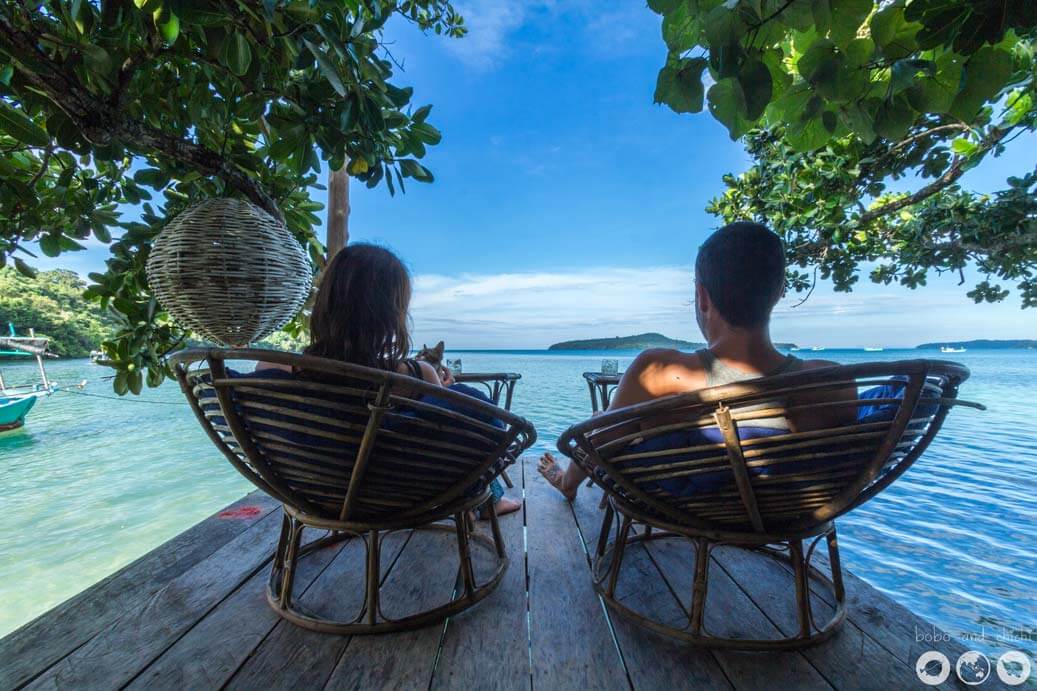 We foolishly signed up for a half marathon through Angkor Wat months before our contract was up in Seoul. We spent months preparing for this race, but nothing could prepare us for the humidity and scorching temperatures. Even though it was a struggle we made our way to the finish line and enjoyed the gorgeous views along the way. Some may think that half marathon may have caused us to go on a one and half month relaxation bender on the remote island of Koh Ta Kiev where we lived and worked with no wifi, electricity, or running water!
Backpacking and Back to Korea
We spent the rest of 2015 finishing up our backpacking trip and looking for another homebase for a year. Our hearts were set on Vietnam, but that quickly changed after getting an unexpected job offer back in Korea!
This was supposed to be home for a year, but we ended up back in Seoul instead. We ended up just seeing the northern half of Vietnam and
fell in love with the locals during our homestay in Sapa
where we admired and trekked the rice terraces and mountains by day and enjoyed some rice whisky and delicious home cooking by night.
Back at it again in Seoul for part two and traveling to all the places we didn't see the first time. This ended up being our homebase for another year while we save money and work on our blog/online business ventures!
The two of us got to do a visa run together this time! Back to Fukuoka, where I traveled two years earlier for the same reason. This time it was a lot more fun having Scott with me as we indulged on hearty bowls of Hakata ramen, shopped until we dropped, and explored this beautiful city. Fukuoka gave us a small taste of Japan that we can't wait to go and see some more of this beautiful country.
---
  I have been really privileged to be able to travel in the first place as well as transform my life into a life around travel. It's not always easy to make to fulfill this lifestyle, but with hard work, determination, my amazing travel partner, constant uncertainty, and this little blue power book we continue to make it work. I can't wait to see where my next passport will take me.