Summer in Korea is one of our favorite seasons to spend exploring hidden pockets of Seoul and discovering new places around the country. When the weather is hot there's nothing better than finding a way to cool off or enjoy the great outdoors! Luckily, there are tons of fun trip ideas for you to enjoy your summer in Korea! Don't want to leave the city? No problem! We have great suggestions for the city dwellers in Seoul who want to enjoy the summer without travel as well!
Check out our 25 fun trip ideas for your summer in Korea!
Beaches
There's no better way to spend summer where ever you may be than by going to a beach! Since Korea is a peninsula surrounded by sea, it takes little effort to get yourself near a body of water to cool off in! Here are our top picks for beaches.
Sokcho Beach
Located on the north east coast,
Sokcho is a great place to go if you're looking for more activities
to do near the beach. The city itself doesn't have much going on, but offers a variety of accommodation and food choices. Enjoy a sunset at the Cheongchoho Lake, spend the afternoon soaking in the nearby hot springs, make a quick trip to
Seoraksan National Park
, and if you have an affection for teddy bears you must check out
Sokcho's Teddy Bear Farm.
Naksan Beach
Naksan is just a 20 minute bus ride south from Sokcho and our favorite beach in Korea.
We loved how quiet Naksan Beach was, even in the peak of summer.
The beach is clean with turquoise blue water and white sand. Neighboring the beach is a beautiful cliffside temple, Naksansa Temple overlooking the sea. There are plenty of restaurants along the shoreline and hotels to stay at unless you're feeling adventurous and want to guerrilla camp like we did with our tent on the beach! Another bonus would have to be the spectacular views of Seoraksan National Park behind the beach! Did we mention Seoraksan has our favorite mountains too?!
Hajodae Beach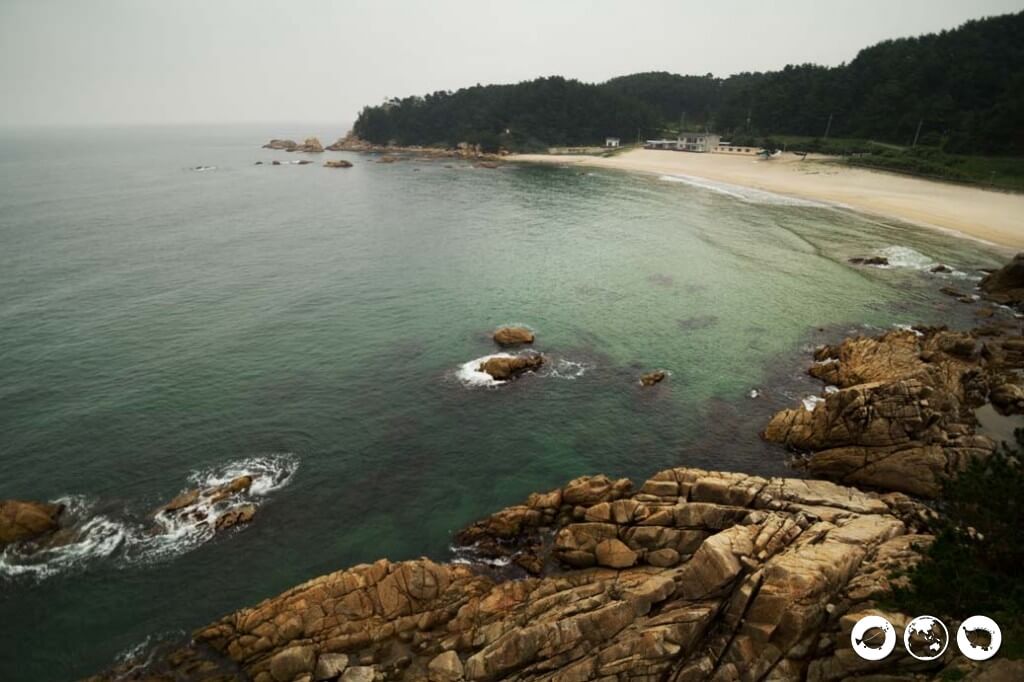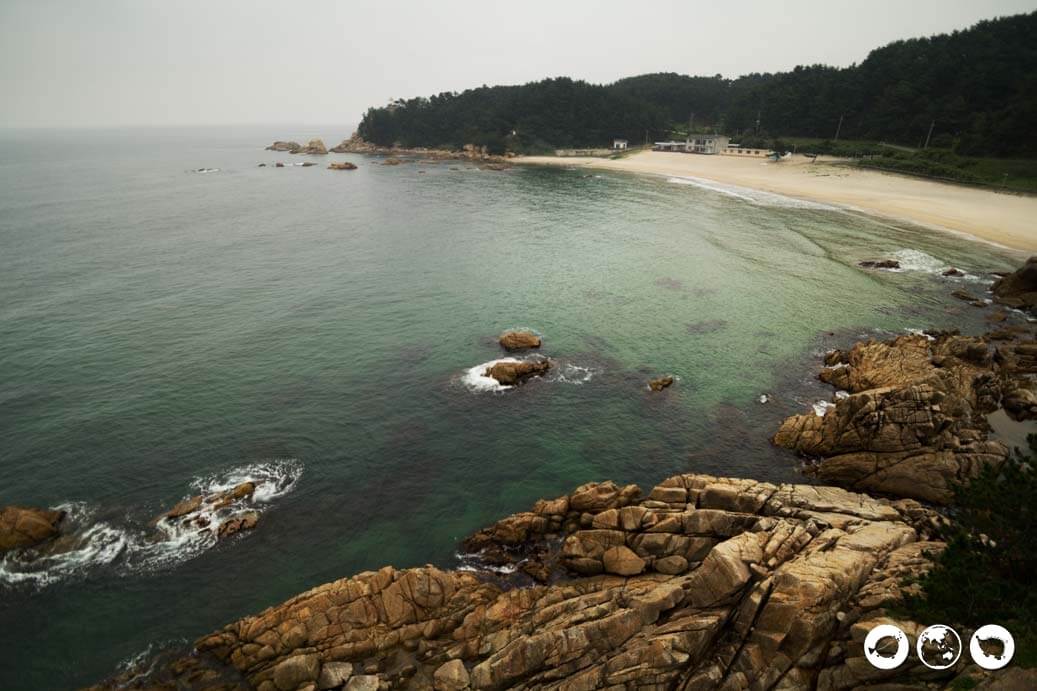 We really love the east coast beaches, Hajodae Beach is yet another beach located south of Sokcho. If you really want a remote beach this is your place. There are even less people at Hajodae Beach than Naksan. The town itself is small with fewer food and accommodation options. Don't let that deter you from visiting. The beach here was very clean and the water was even more clear and turquoise blue! If you come at the right time you can even take up surfing on your trip to Hajodae!
Songjeong Beach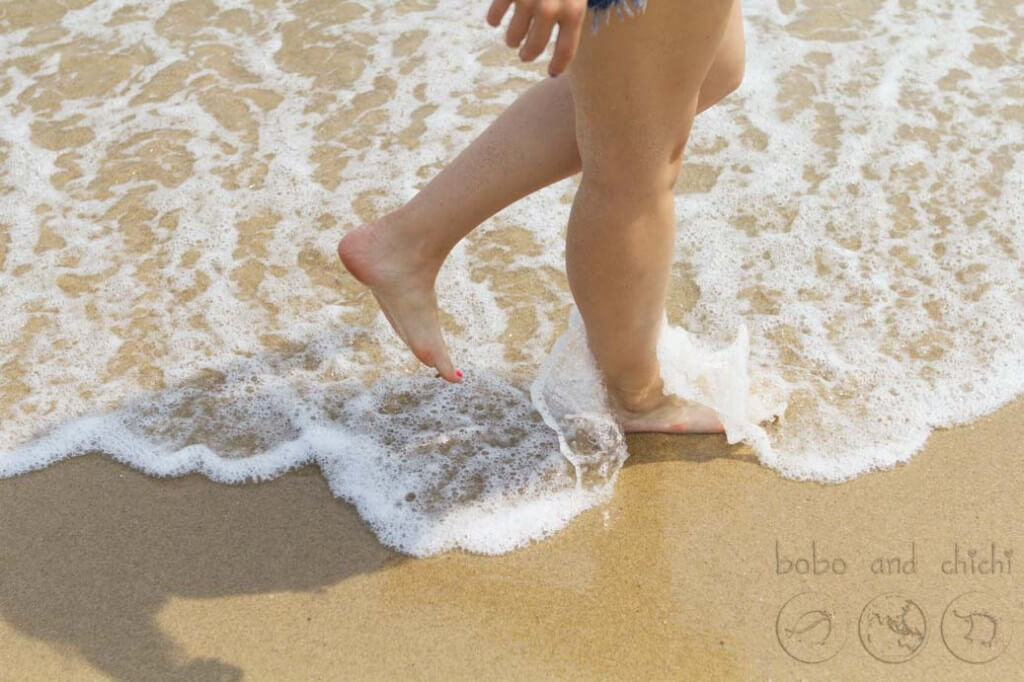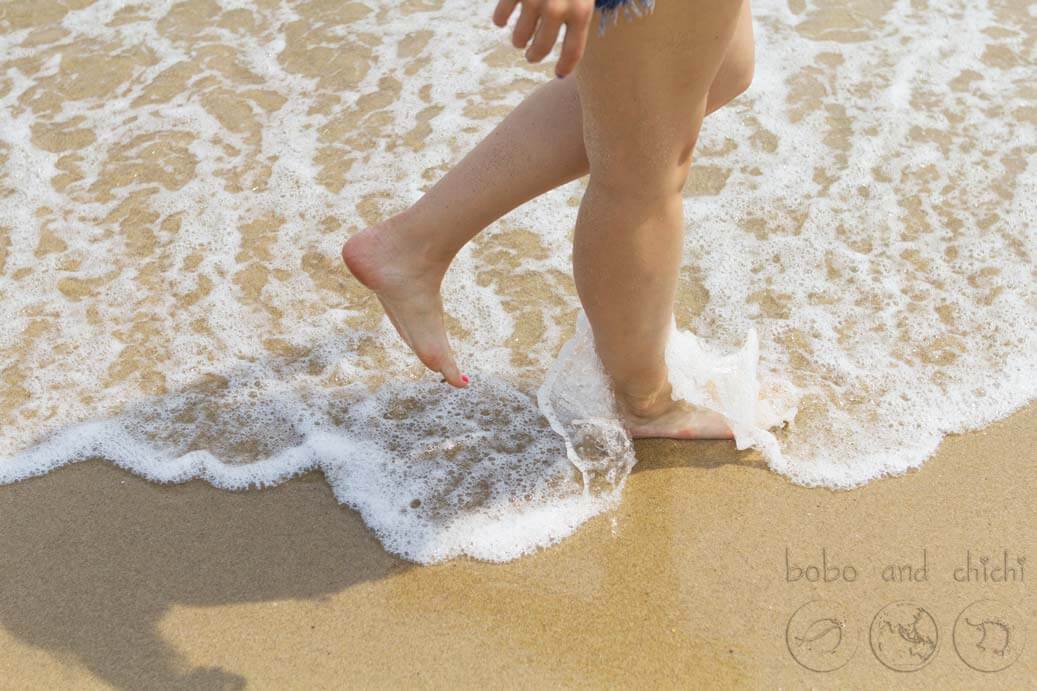 Songjeong Beach is your best beach option if you're going to visit Korea's second largest city, Busan. Busan attracts local and foreign tourists in the summertime to enjoy the city and it's coastline. However, almost everyone flocks to the infamous Haeundae Beach, which is WAY TOO crowded for our liking. If you want to enjoy a day at the beach while visiting Busan, Songjeong Beach will be less crowded and more enjoyable while still being very close to the city!
Islands
What if we told you Korea has thousands of islands? Hard to believe, but it's true! While most may not be worth a visit, there are plenty that are worth your time and full of beauty! CNN Travel has even put together a list of the 33 most beautiful islands Korea has to offer! Here are our picks!
Muuido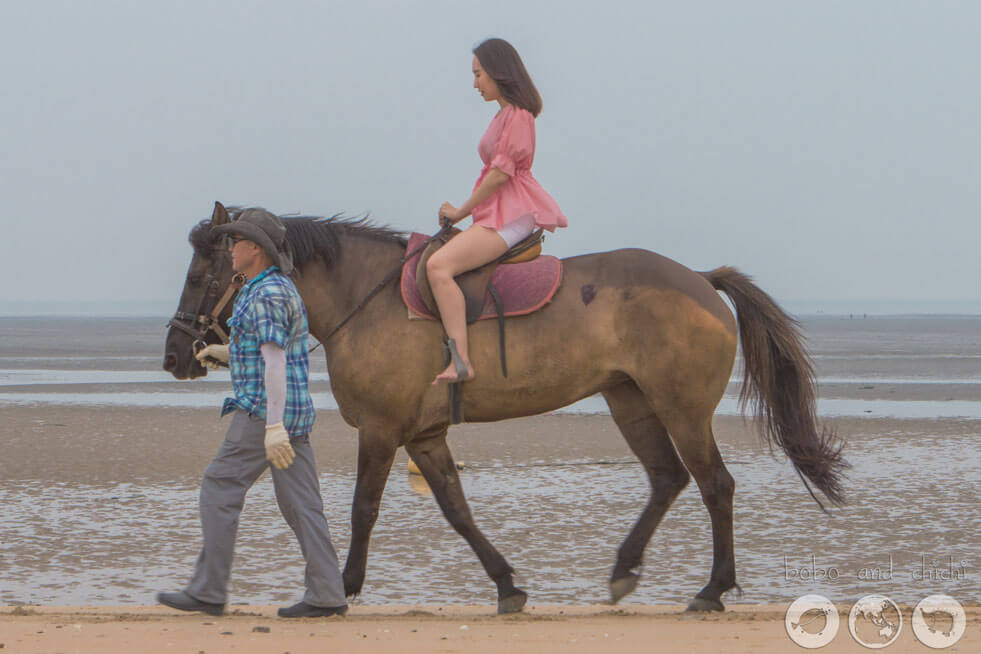 Muuido is located just off the northwestern coast of Korea and neighbors with Incheon International Airport. This island features inexpensive, small beach cabins available for rent for 20,000 KRW/night! Not bad! Bring your own BBQ gear or dig a sand pit and enjoy yourself a beach bbq next to the dramatic tidal coastline. Muuido also has hiking, horseback riding, and ATV rentals!
Jeju
Jeju is the most popular and well known island in Korea. Considered to be the Hawaii of Korea, this volcanic island has plenty to do and is probably best spent on a long weekend trip. Check out the natural beauty this place has to offer whether it be at one of the beaches or climbing Korea's tallest mountain, Hallasan. You can check out one of the quirky museums, like the love museum! We are actually visiting Jeju for ourselves during our last summer in Korea!
Ganghwado
Ganghwado is another island off the coast of Incheon that has some beautiful places to explore! Find yourself wandering the temples on the island, walking along the fortress wall, getting your feet dirty in the mudflats, and hiking! To find out more information about this gorgeous place,
visit our pals over at Hedger's Abroad who frequent the island!
Ulleungdo
This rocky, dramatic island is actually on our to do list for our last summer in Korea before we leave for good! We have been meaning to go here the last two years, and judging by photos of this place there's no wonder why! Located off the east coast you can enjoy walking along the the beautiful seaside pathways, hike through what's rumored to be some of Korea's most beautiful hikes, visit the lighthouse, take a ferry ride around the entire island, and camp on the beach! If you're interested in reading a great write up and some breathtaking photos of this unreal looking place then check out this post by Pete DeMarco from The Nomad Within.
Day Trips
Paju
Northwest of  Seoul and right on the border with North Korea is Paju. Paju is great for day trips and offers plenty of activities to fill a weekend.
Spend an afternoon doing arts and crafts or enjoying galleries and museums at Heyri Art Village.
Heyri also offers lots of delicious restaurants and cafes! Just a few minutes walk from Heyri is
Odusan Unificiation Observatory where you can literally spy on North Korea!
This is also a great alternative to the DMZ tour since it's only 3,000 KRW to enter! If you love shopping then you can also swing by Paju's famous outlet mall for some great deals! We visited Paju this past winter and decided it's best to visit during summer in Korea because the place looks so much more beautiful with all the green foliage!
Take a day trip to Paju and visit all the highlights of the area, including Heyri Art Village with a tour. You can purchase your tickets at a discount online with KKday.
Pocheon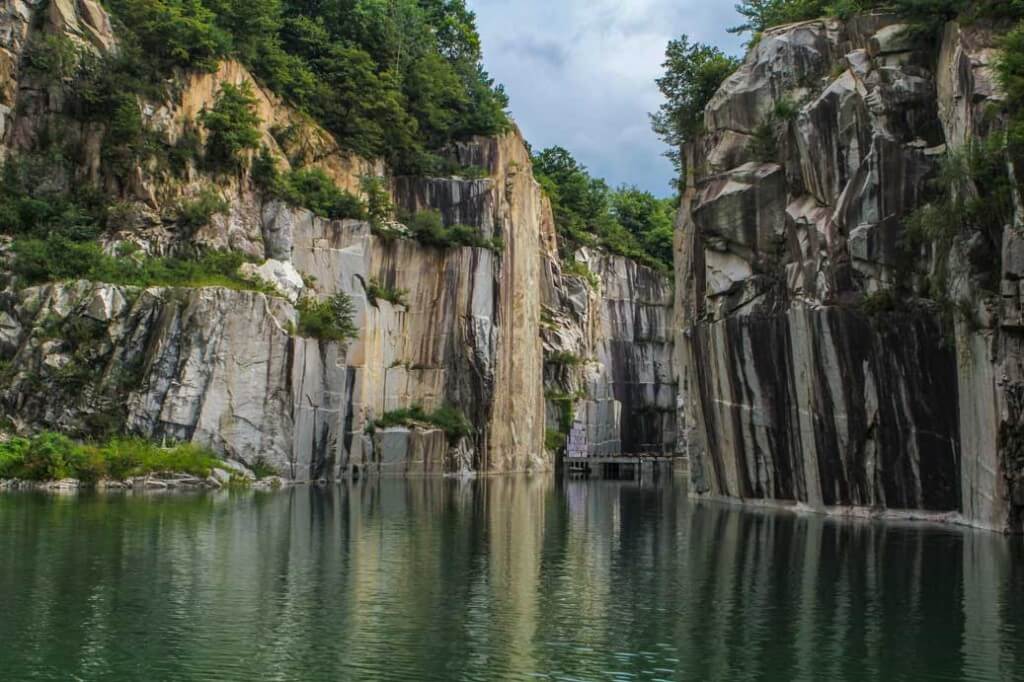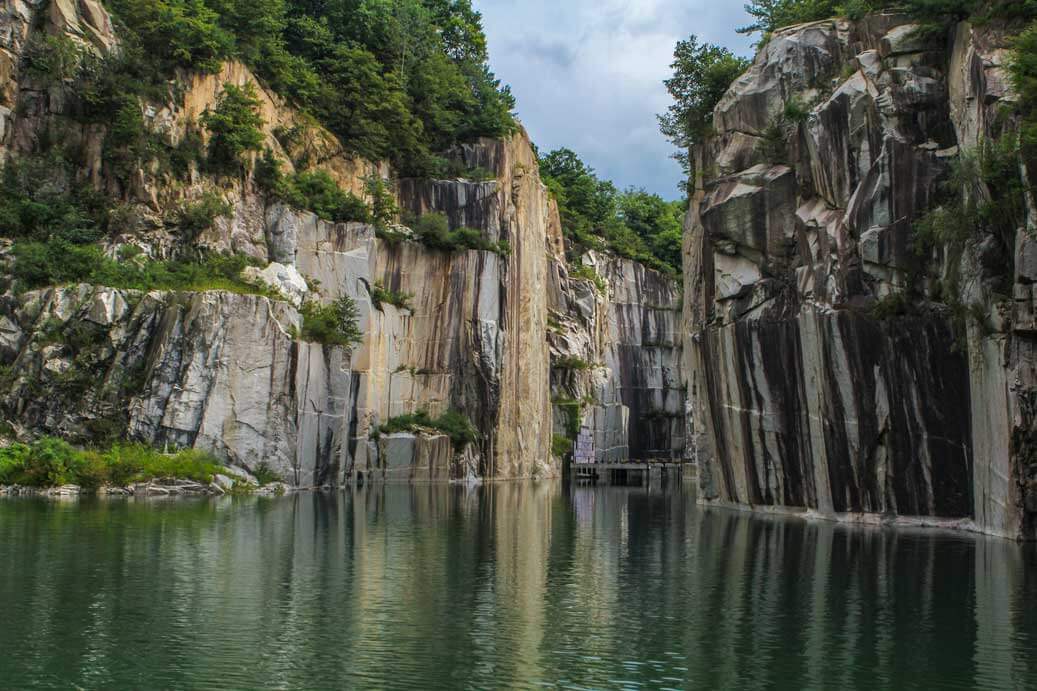 About an hour northeast of Seoul resides the impressive mountainous views of Pocheon. Things are pretty spread out around here, so it's best traveled by car if you want to see everything in one day. Visit the Pocheon Art Valley where an old rock quarry has been turned into a sculpture park and a place to hold events such as outdoor concerts. You can also linger around a bit at Korea's most random amusement park, Herb Island! If you're feeling frisky then head on over to Deulmusae, Korea's penis restaurant! What better way to spend summer in Korea surrounded by phallic figures everywhere?
Check out a day trip to Pocheon including Herb Island and Pocheon Art Valley, you can purchase tickets at a discount here.
Chuncheon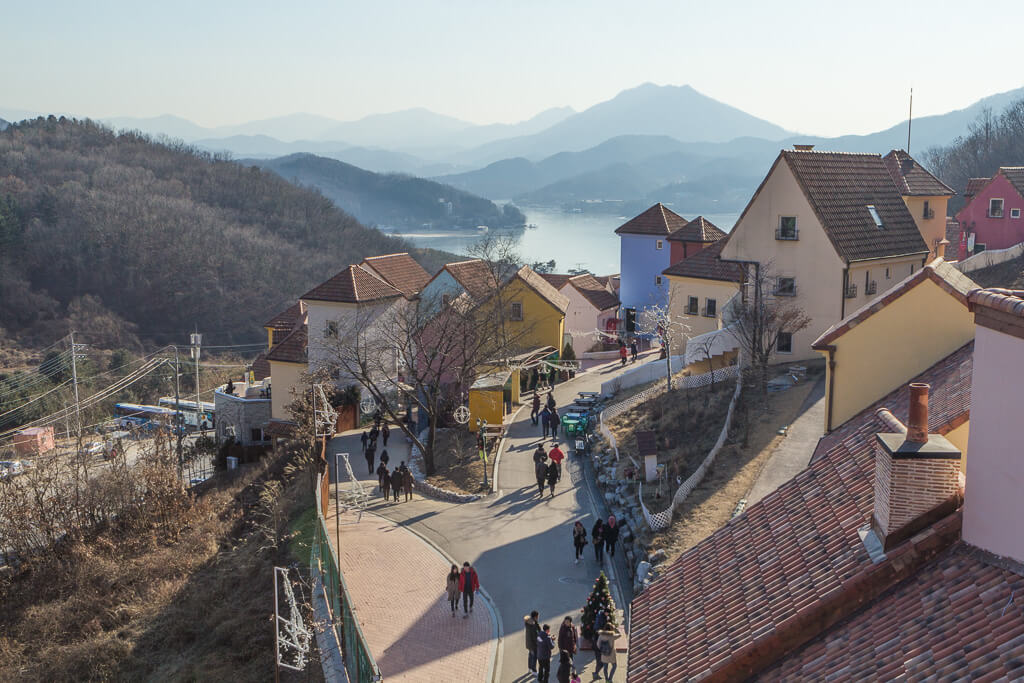 Chuncheon is one of our favorite spots near Seoul. Surrounded again by mountains and alluring scenery, this rural spot has alot of great activities to offer! Head on over to Namiseom Island, a famous spot for K dramas and a great place to spend in the shade on an island in this tiny lake surrounded by beautiful nature and fun activities. Korea's petite France is also located just a few miles away where you can enjoy more breathtaking views and enjoy Korea's take on French culture. Another one of our favorite spots includes the Garden of Morning Calm's delightful gardens and flowers tucked in a valley between mountains. You can't go to Chuncheon without trying their famous dak galbi, which also happens to be our favorite Korean meal!
Take a guided tour to the best spots in the area, Petite France, Garden of Morning Calm, and Nami Island in one day. Purchase your tickets at a discount here.
One Mount Snow Park in Ilsan
Visit this indoor winter themed snow park in the dead heat of summer in Korea! There really is no better way to escape the heat and feel like you're in a winter wonderland! Enjoy indoor sledding, ice skating, games, and rides in the cold! Go in the afternoon for a discounted 13,000 KRW pass and do some shopping at the outdoor mall afterwards! You can find more information on One Mount's website.
Everland Resort & Caribbean Bay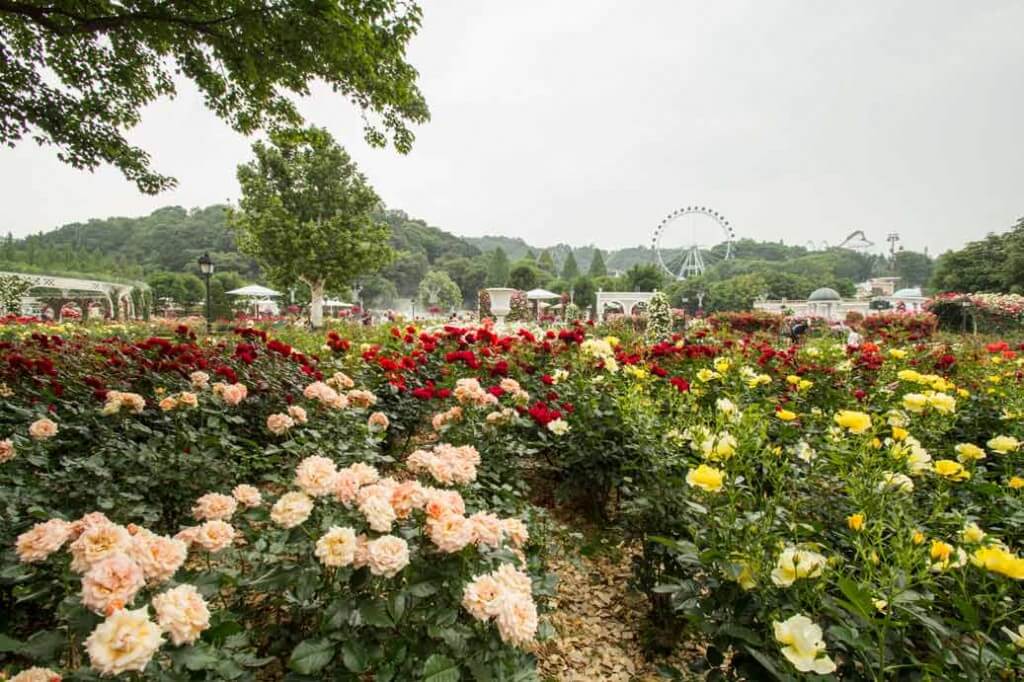 One of our favorite places to go all year long is Everland Amusement park! There's something about summertime and amusement parks that just go hand in hand! If you get too hot you can cool off with a cold frothy draft beer for 3,000 KRW! If rollercoasters aren't for you then you can check out Everland's waterpark next door, Caribbean Bay!
You can find discount tickets here from Trazy!
Seoul Activities
So far we have been covering alot of activities for your summer in Korea outside of Seoul! Don't worry! We have plenty of great things for the city dwellers to enjoy this summer too!
Walkerhill's Pool Party
Don't panic if you can't get out of Seoul to visit a beach, you can go swimming at one of Walkerhill's pool parties all summer long! During the day this hotel's pool offers water slides and a lazy river to lounge around by all day. On the weekends Walkerhill hosts pool party events that last until the wee hours of the morning with live music and drinks! You can also spend the rest of the wee hours of the night gambling at their foreigner casino!
Check out CNN Travel for more pools you can visit during your summer in Seoul!
Yeouido Park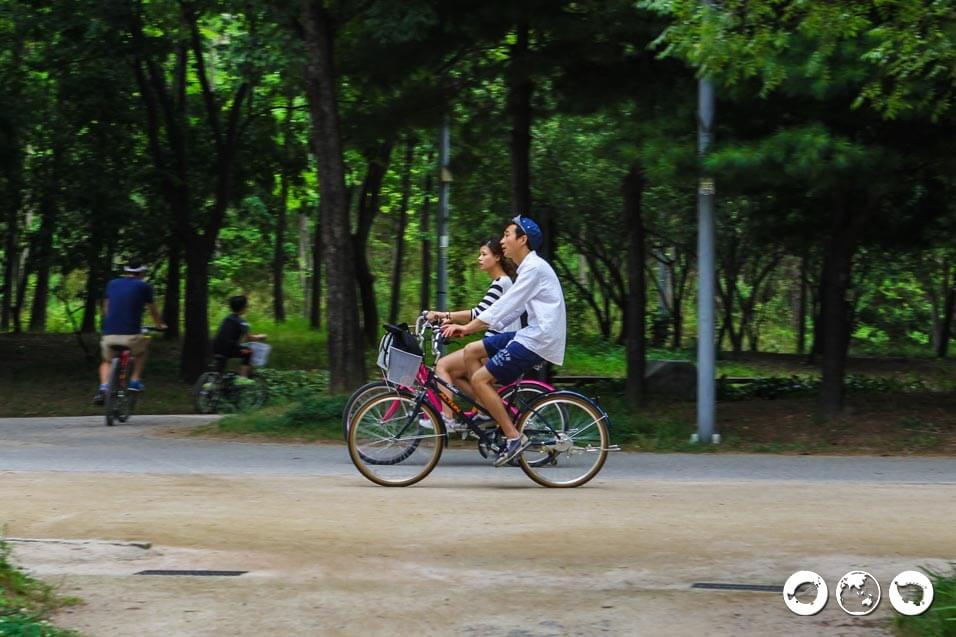 Yeouido Park is a popular riverside spot along the Han that is great for picnics, flying kites, and bike riding! We prefer renting bicycles and touring the views of the city from along the river. Yeouido usually has a gentle breeze which feel refreshing on a hot summer day!
Montmarte Park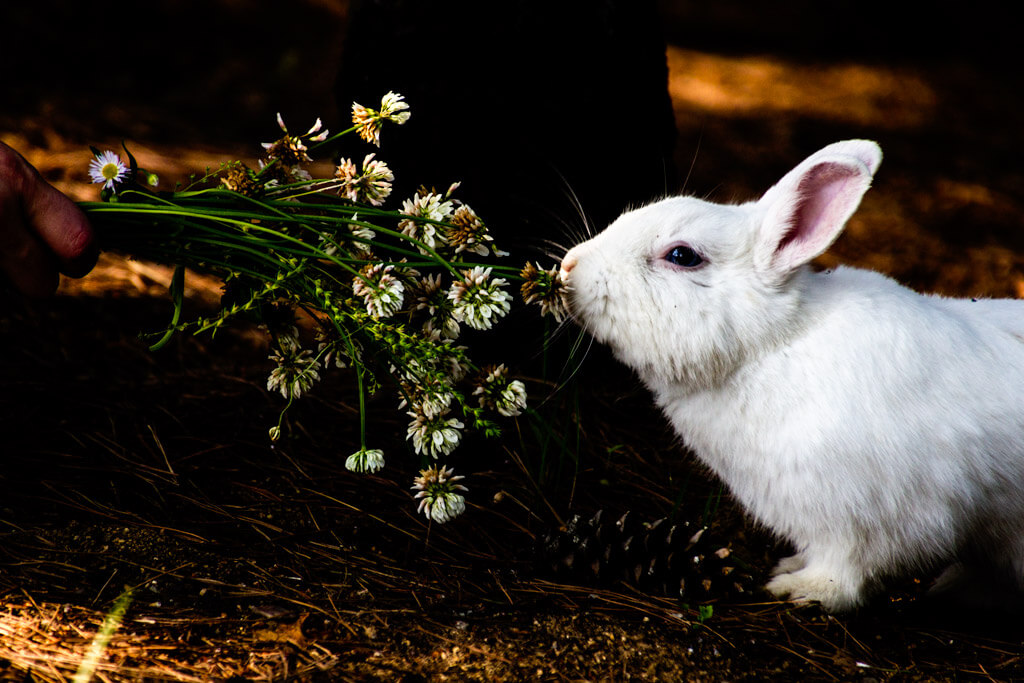 This delightful hidden gem of Seoul is nestled right next to Seorae Village, Seoul's french quarter. After picnicking under the shade of the trees and watching rabbits hop along nearby you can explore the charming area's shops, restaurants and cafes. And yes, there really are rabbits all over this park that are friendly and get very close to people!
Seoul Forest
Another
great spot in Seoul for picnics and bicycle riding is Seoul Forest.
People gather here on the weekends for a bit of peace and quiet in the city. It's actually quite impressive because for how small the park is you really feel removed from the city thanks to the greenness and vegetation surrounding you. You also can check out the butterfly garden and feed deer in the ecology park!
Museums
One way to beat the heat is to go indoors! Seoul offers a variety of museums, some even free! Here are our top picks!
Daelim Museum aka D Museum: admission 8,000 KRW
Leeum Samsung Museum: admission 10,000 KRW
King Sejong and Admiral Yi Sun Shin Museums: FREE
National Museum of Modern and Contemporary Art aka MMCA: FREE after 6:00 pm
National Folk Museum of Korea: FREE with admission to Gyeongbokgung Palace (3,000 KRW)
Alive Museum in Insadong:
Trick Art & Love Museum in Hongdae:
BONUS
Eat Patbingsu
A list about summer in Korea wouldn't be complete with the BEST summer treat! Patbingsu is ubiquitous during the summer months at almost any cafe! This shaved ice dessert comes with different variations, but usually consists of sweetened condensed milk, shaved ice, ice cream, red bean, sweet rice cake, and fruit of your choice! Our favorite spot to get bingsu is at Beans & Berries which has a few locations scattered throughout Seoul!
Did we miss any of your favorite activities to do during summer in Korea? Let us know in the comment section below!
Disclaimer: This page contains affiliate links. By purchasing through the links on Bobo & Chichi you will help us keep the site up and running at no extra cost to you.
If you enjoyed this post, share it Pinterest below!