Singapore has been a destination we have both been looking forward to visiting for some time now. We found ourselves having a hard time choosing which area we wanted to stay in as the entire city seems just beautiful and accommodating to everything we like and love about a city.
We ended up really liking the sound of Chinatown's Keong Saik Road. This enclave is full of beautiful and colorful three storey shophouses that we find incredibly charming, it's hard to imagine that this area used to be a red light district in the 60s! Now lined with boutique hotels, this area seemed like the perfect place to enjoy a night stay in the city.
We ended up in the adorable heritage-listed building in Hotel 1929.
First Impressions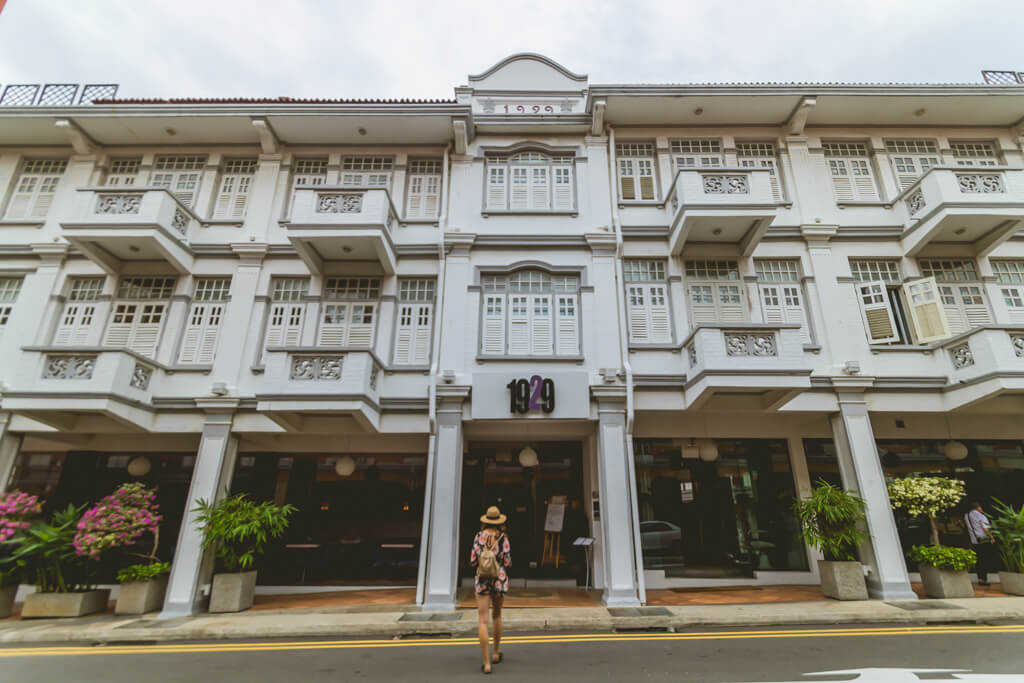 Arriving to Hotel 1929 we were greeted and welcomed by the warm staff member at the front desk. Immediately we admired the contemporary furnishings and unique chairs and antique barber chair in the lobby. A fun fact we learned was that Hotel 1929 falls under the umbrella of Unlisted Collection Hotels where each hotel famously has an antique barber chair in every lobby.
After checking in we were also welcomed with complimentary traditional Singapore snacks and refreshing cold drinks in the lobby. It has been rather hot and humid during our visit, so a cold refreshment was just what we needed.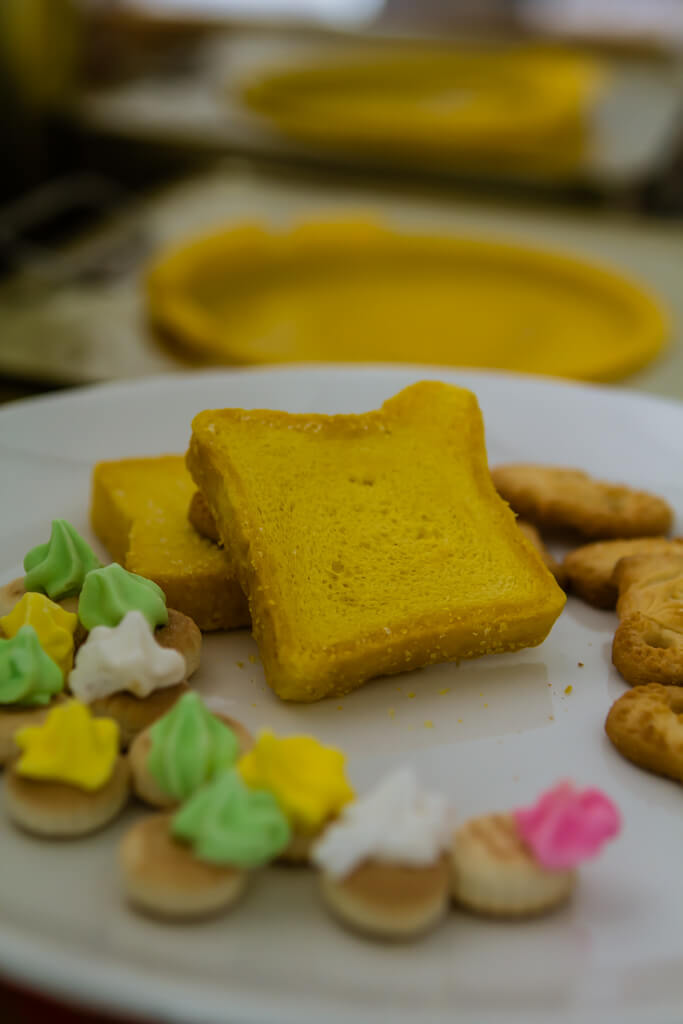 Our Room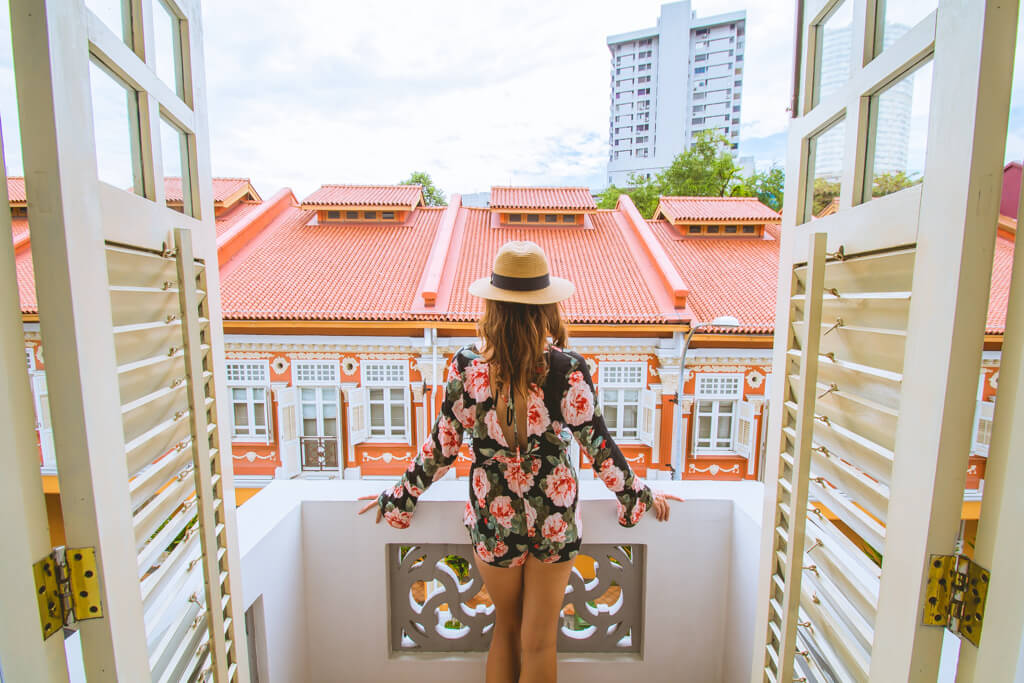 Before coming to Hotel 1929, we already knew the rooms were going to be compact. Although the room was compact, we were impressed with the under bed storage and drawers where we could store our luggage. The room was cleverly designed to still feel spacious given it's small size. The bathroom is also rather small, but plenty of space for us to get ready.
We had a deluxe double bed which was extremely comfortable and happened to be my workzone even though there was a desk in the room.
Our favorite part of the room would have to be the balcony overlooking Keong Saik Road. We were on the 3rd floor and had an awesome view of the colorful buildings down the street.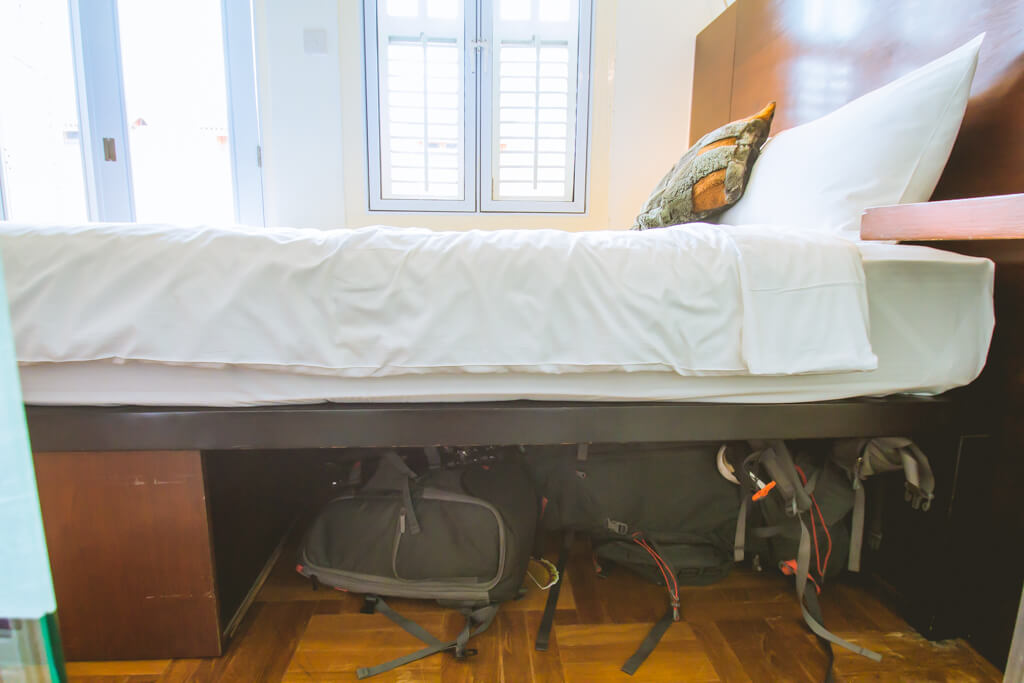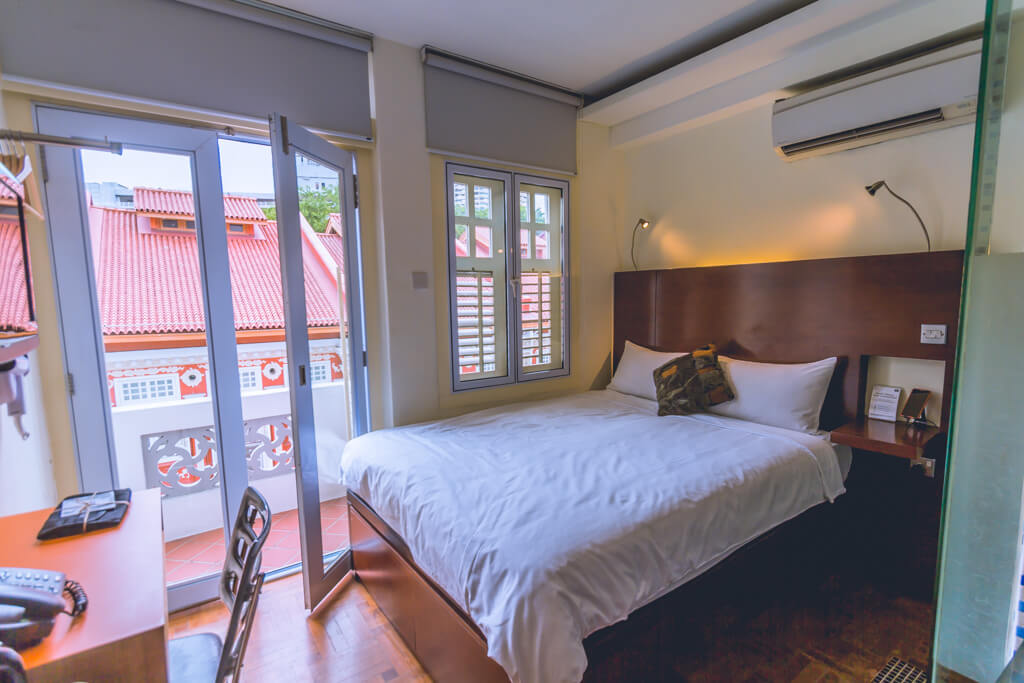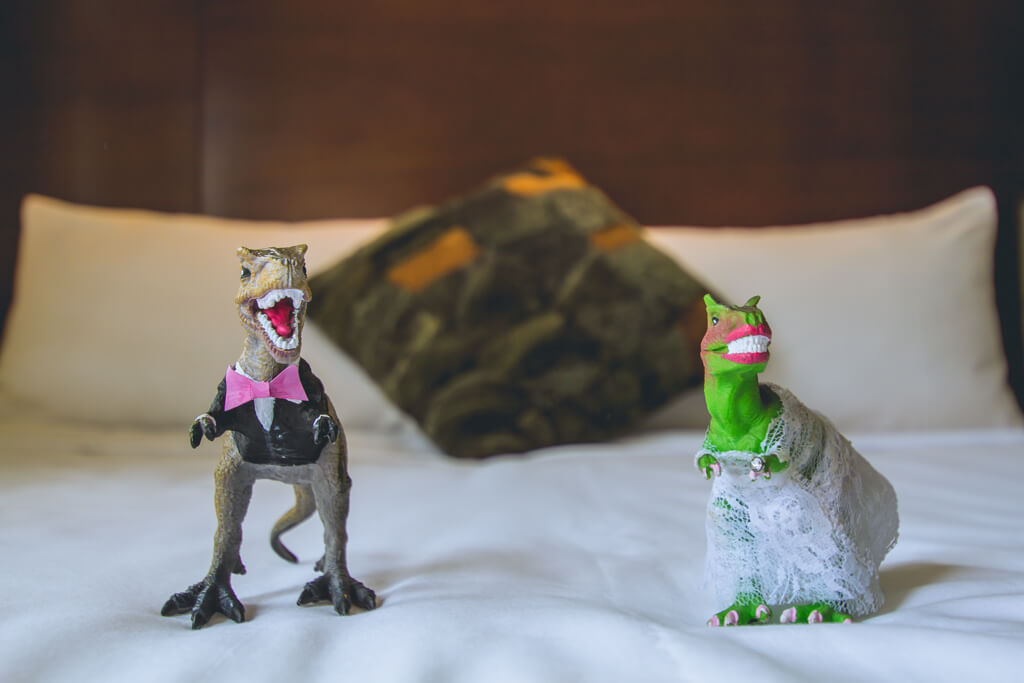 Amenities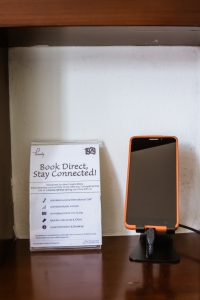 One of the greatest perks about staying at Hotel 1929 would be the use of their Handy Travel phone. With this phone you can use it for city guides, shopping guides, maps, wifi, local and international phone calls, and wifi hot spots all around the city and for free! We rarely get local sim cards when traveling, so this was a life saver for us. We also loved that there were restaurant, shopping, and attraction suggestions to explore. This made wandering around Singapore a breeze.
You can also go down and grab those delicious traditional snacks and drinks in the lobby whenever you like. You also have basic amenities like air conditioning, toiletries, wifi, coffee & tea with a hot water kettle, hair dryer, and tv.
Location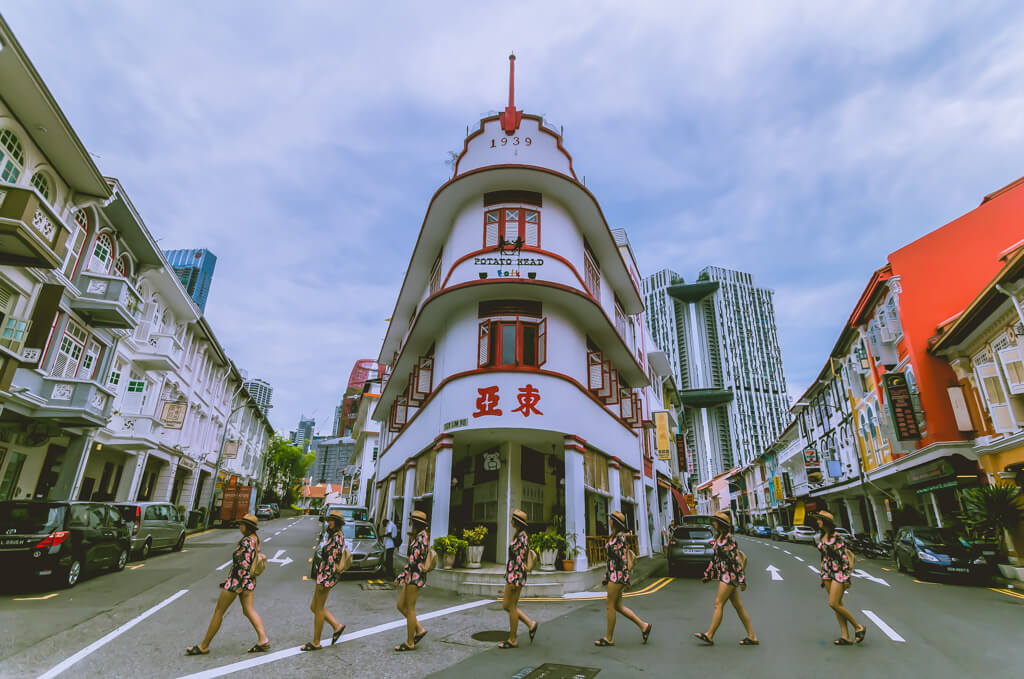 Hotel 1929 has a great, central location in Singapore! Keong Saik Road is charming and full of beautiful colonial style buildings. Better yet, it's just a 2 minute walk away from the heart of Chinatown! We loved eating at the local food courts and at the food street in Chinatown as well. Another great reason why this location was clutch for us would be the quick walk to Clarke Quay and Marina Bay Sands for more city sightseeing and easy access to the night shows.
Overall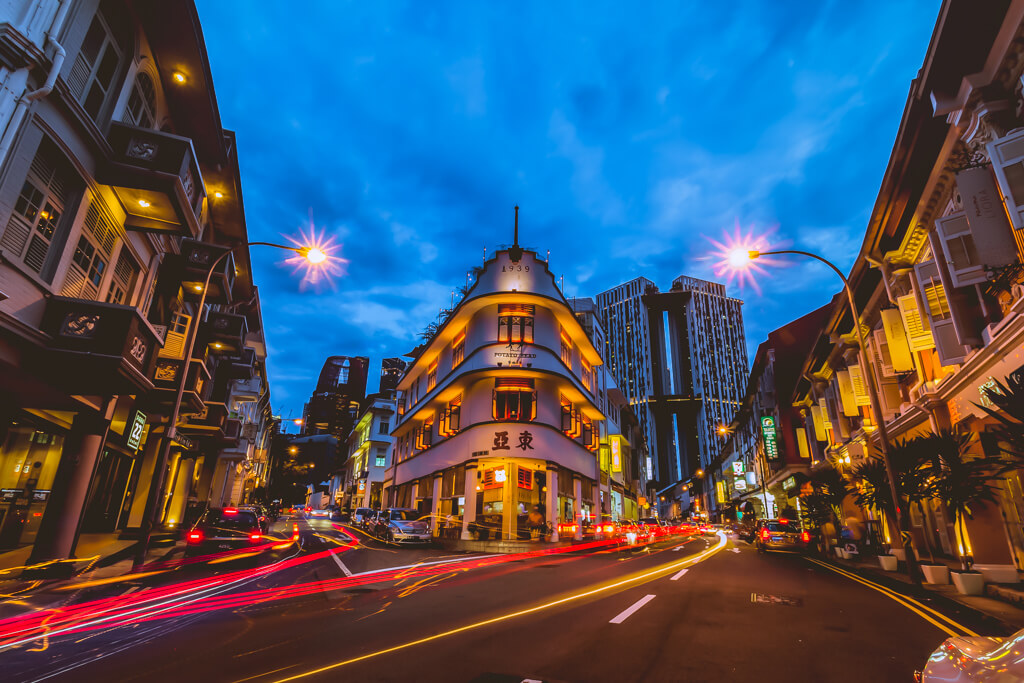 We thought Hotel 1929 was an adorable and stylish boutique hotel with a great location. We loved the street it was located on and the staff was friendly and accommodating. The biggest perk would have been the use of their handy phone and the balcony overlooking this historical little neighborhood. We also loved the area we were in, it was such a charming neighborhood during the day and evening. Even though the rooms were compact, we felt very comfortable. The size did not bother us, especially with all the under bed storage. These rooms are ideal for solo travelers or young couples like ourselves. This experience makes us want to stay at more trendy and intimate boutique hotels around the world.
Hotel 1929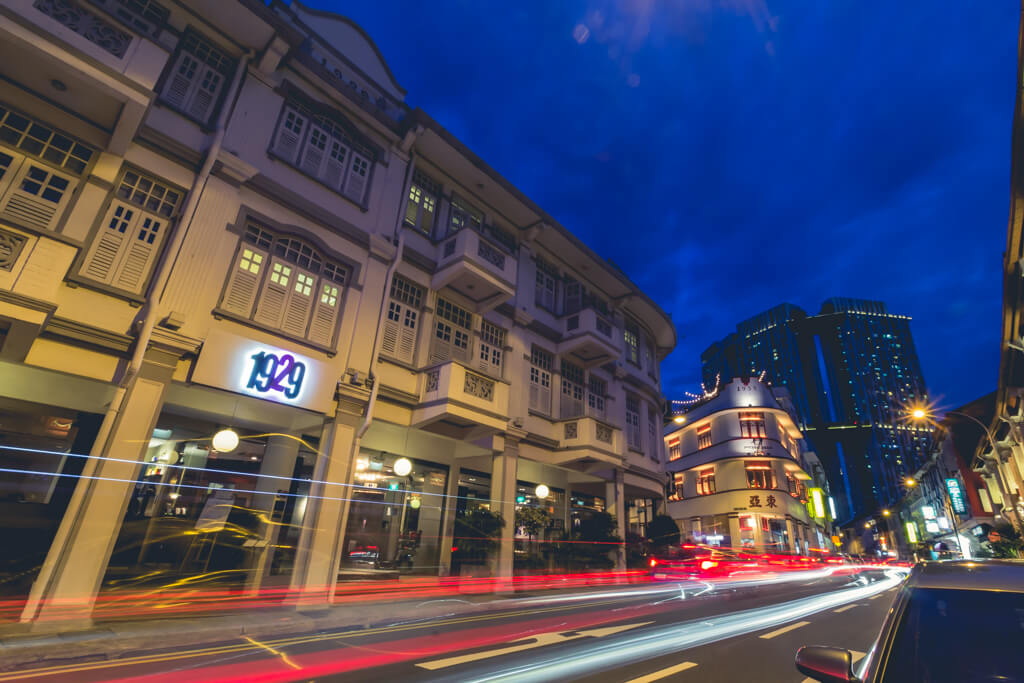 50 Keong Saik Rd, Singapore 089154
(+65) 6347 1929