Kyoto, Japan won our hearts everyone. This peaceful, beautifully maintained city is rightfully crowned the most zen place thanks to it's 2,000 plus Buddhist Temples and Shinto Shrines. We stayed a total of 10 days and were not able to see them all, obviously.
We explored Kyoto most days by bicycle, arguably the best way to see this magnificent place, and not even exaggerating you would be riding for 5 minutes and find another one of Kyoto's temples or shrines you had not seen before, even after 10 days!
On our first few days we stopped at literally EVERY SINGLE temple or shrine we passed, but as the days went on we had to skip a few otherwise we would never make it to where we were going that day.
Most of the famous temples or shrines do cost money to go into. Expect to pay around $5 each to see any of the UNESCO World Heritage sites. We went to see a few of the UNESCO sites, but after seeing a couple like the infamous Golden Temple, Kinkaku-ji, we decided to skip some of the others.
The Golden Illusion
The Golden Truth
We don't mind crowds, but there were SO MANY other temples and shrines to explore that we decided to just keep exploring the random ones we'd find riding our bicycles through the city.
Our favorite would have to be Fushimi Inari Shrine. Read more about Fushimi Inari here.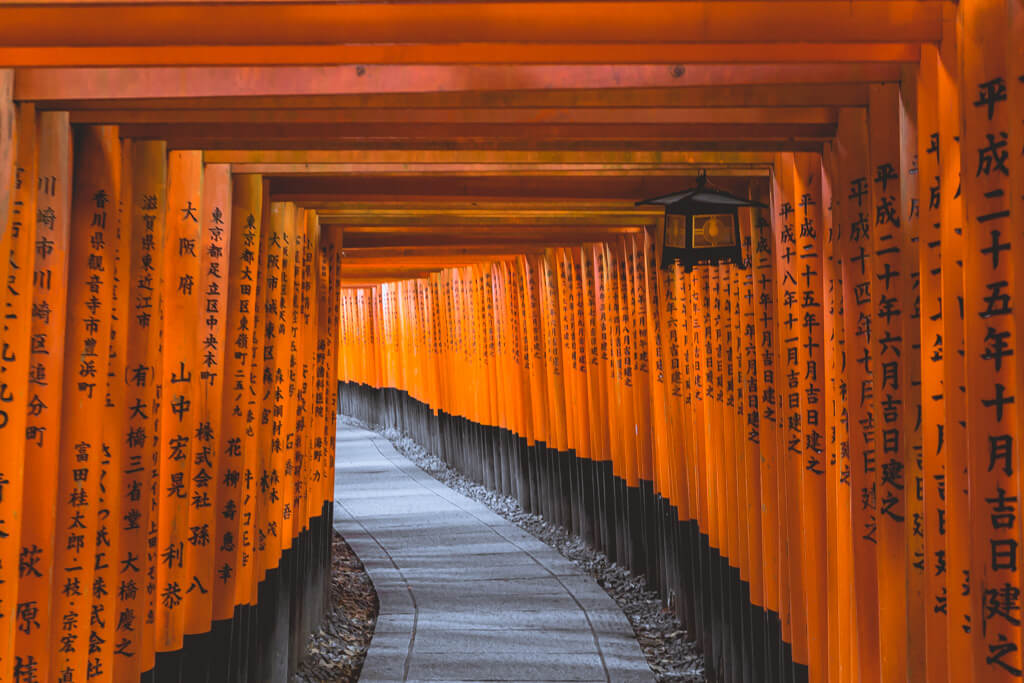 Not only were we able to visit at the crack of dawn and have this peaceful place to ourselves. But the sheer number of those infamous orange gates lining all the way up a mountain blew us away. We couldn't believe the size of the place. We ended up spending over 4 hours there. Unlike the UNESCO sites, Fushimi Inari is available to visit 24 hours you have the possibility to enjoy a crowdless sunrise or say sunset viewing.
Check out our video from Fushimi Inari
Check out our fav photos from Fushimi Inari
Exploring Kyoto, we were reminded of Chiang Mai, Thailand. Chiang Mai literally has an ornate temple every 5 feet as well. We kept saying either this is the Chiang Mai of Japan or Chiang Mai is the Kyoto of Thailand.
Give yourself a day to just ride a bicycle in Kyoto and explore the more unknown temples as well as some of the big hits. We really enjoyed this about our trip and have gathered quite the gallery from the various temples we visited. Enjoy Kyoto's temples and shrines through our lens.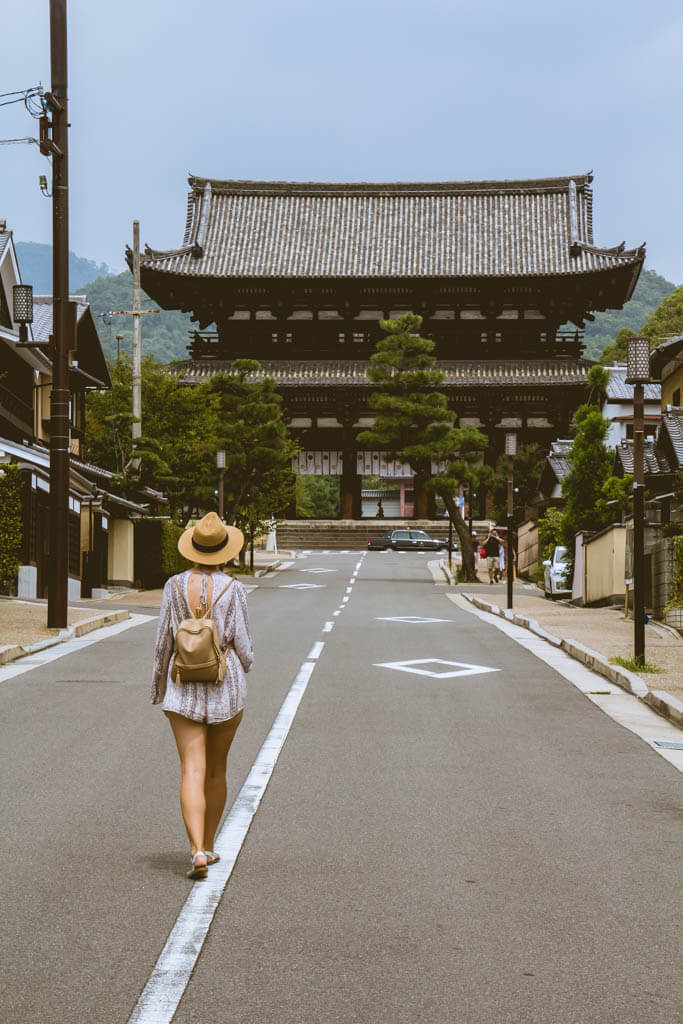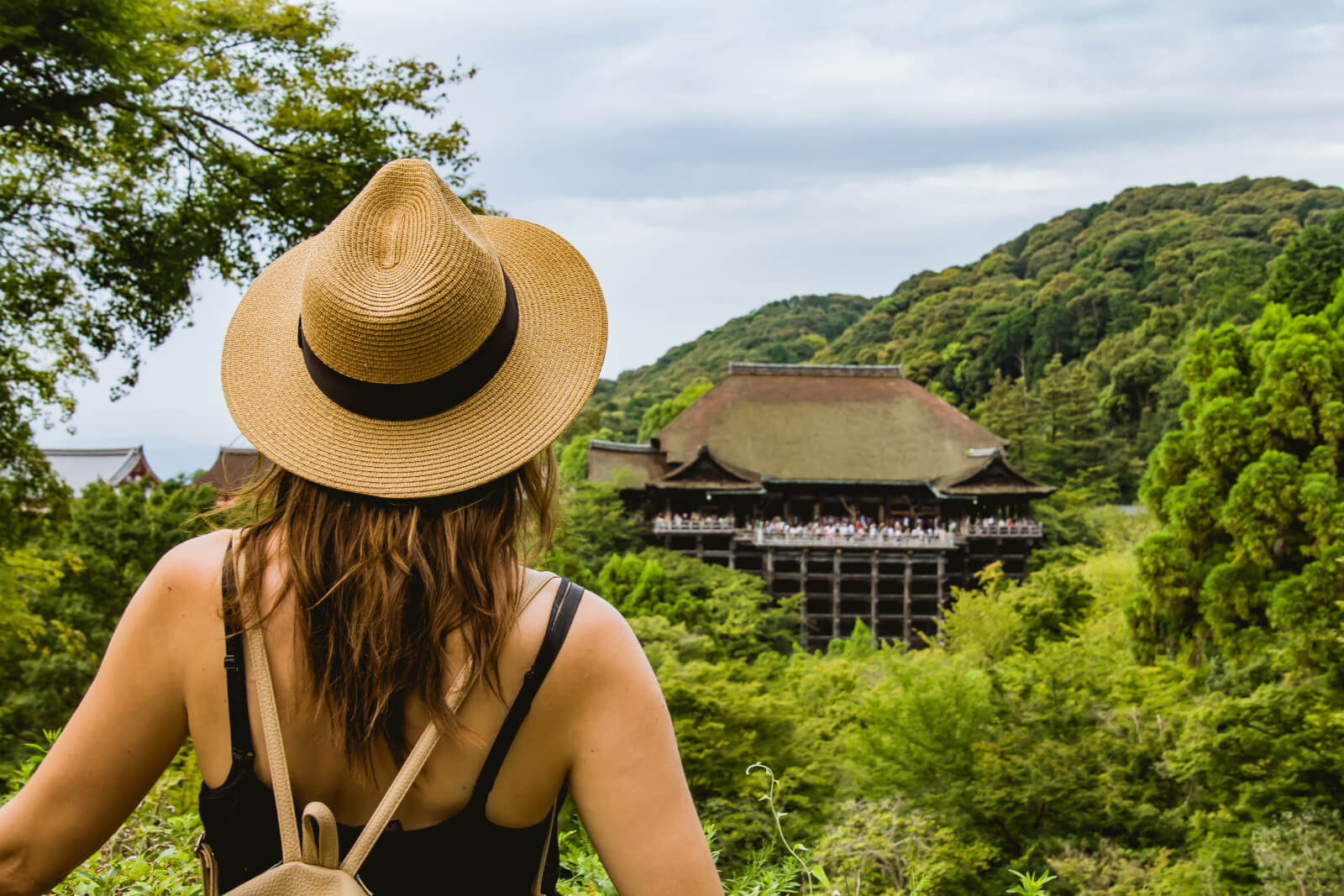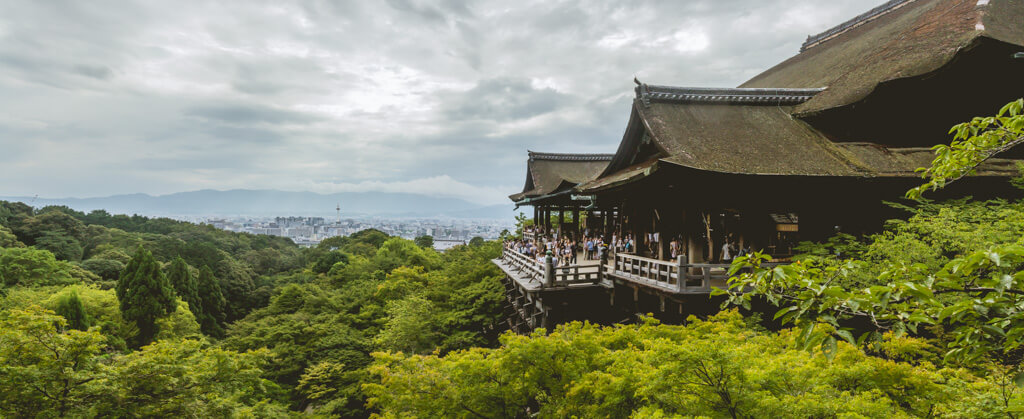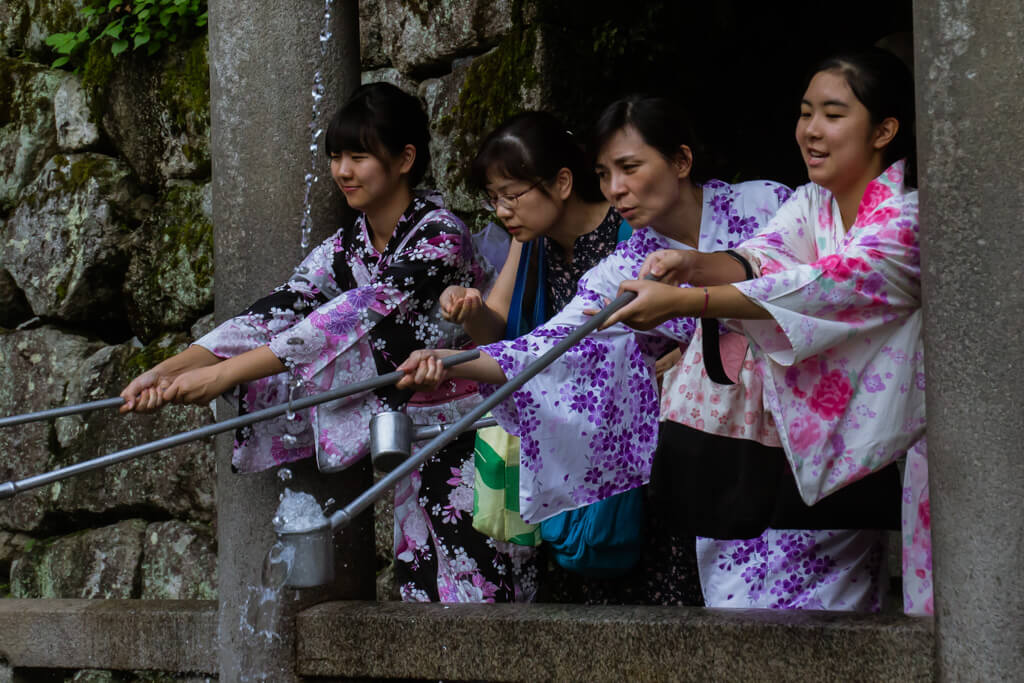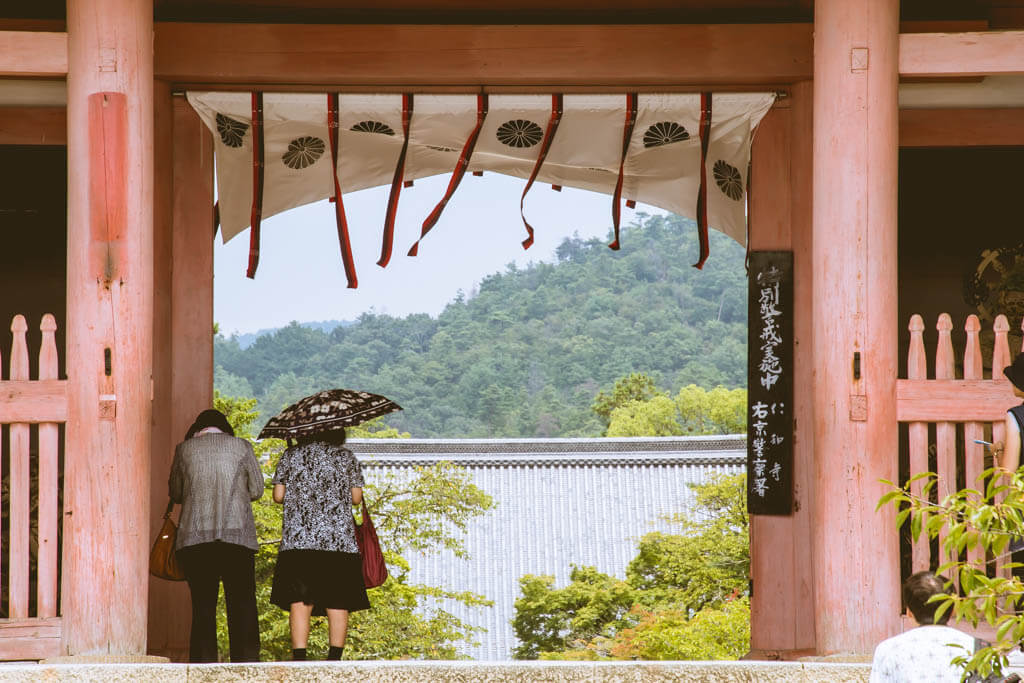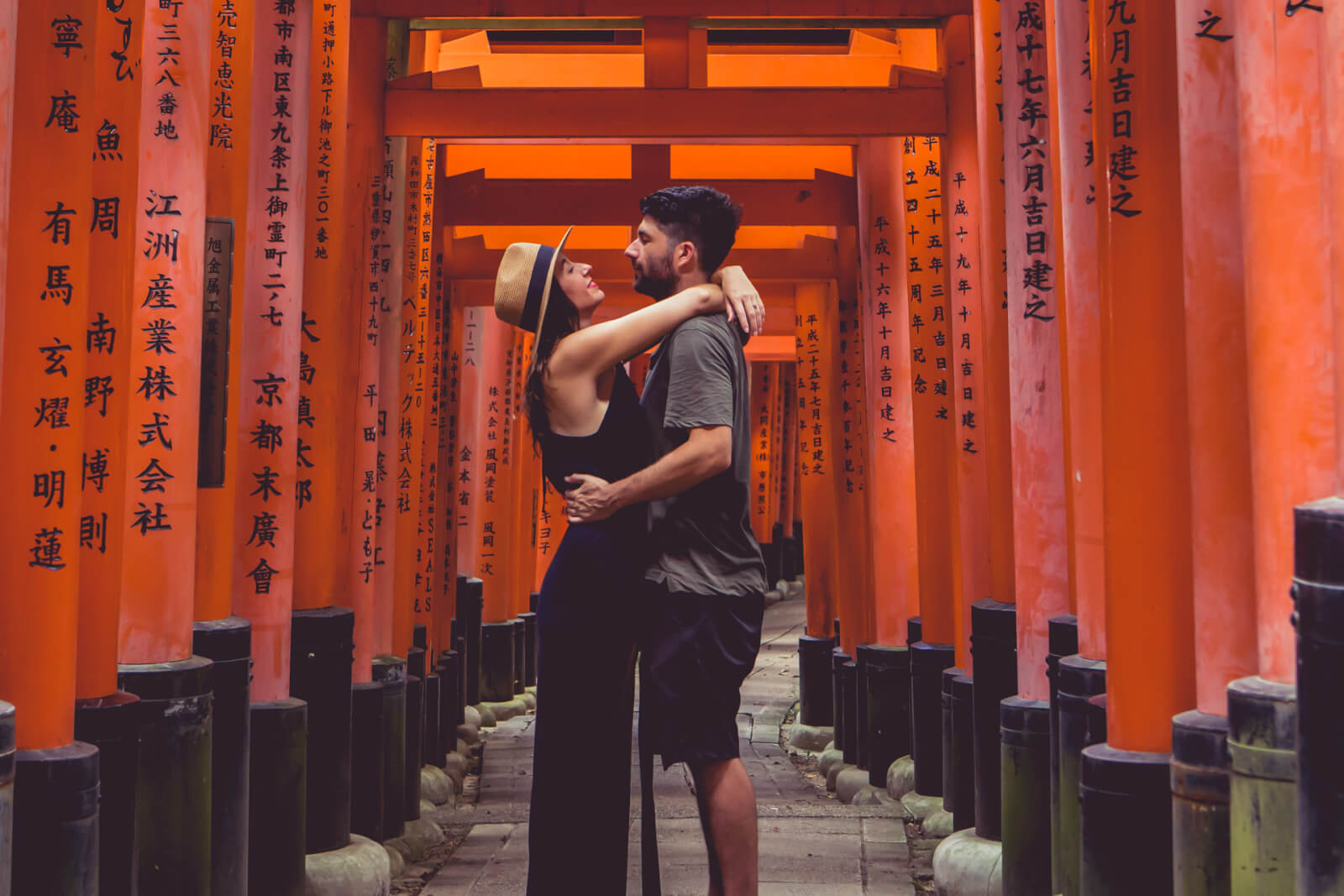 Sharing is Caring! Share this post in Pinterest for some extra love!