Visiting Taipei means you've arrived at a foodie paradise and or mouth heaven. During our week here we really did some damage to our waistline and it was all worth it. Thanks to Taipei's night markets we never went to bed hungry. If you love food then planning your next vacation to Taipei might just be in order for you. Check out our 5 reasons why you need to visit Taipei's night markets for yourself!
1. Delicious Food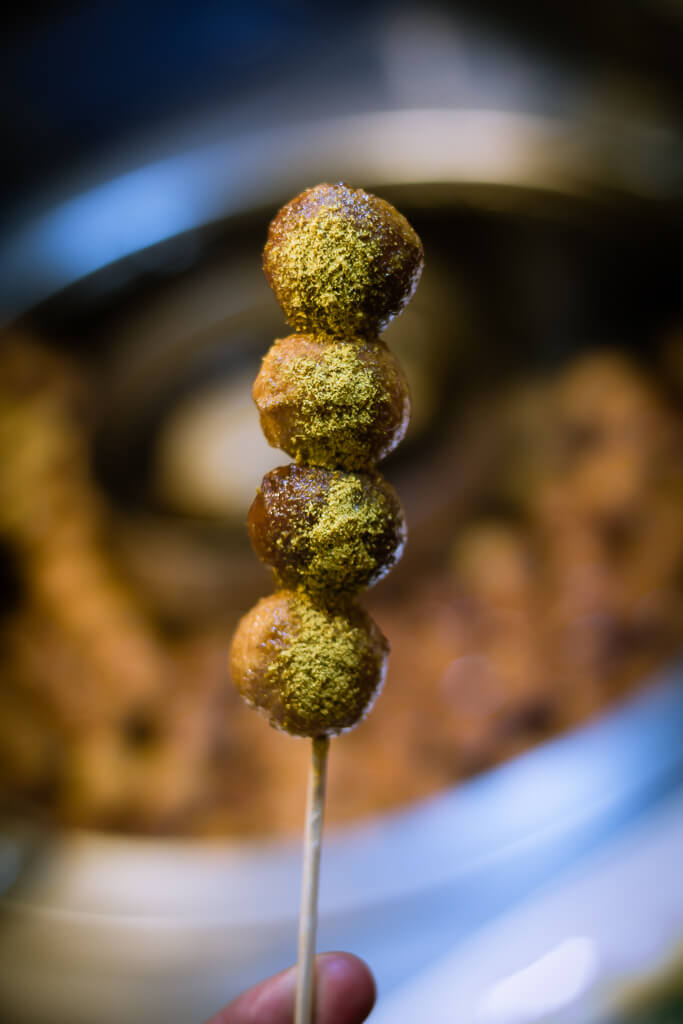 Taipei's night markets are foodie heaven. Every single food we tried was absolutely delicious and almost every food we didn't try looked absolutely delicious. It was really hard to choose what to eat sometimes. You will leave with a happy belly after a night in one of these markets.
2.Easy to Sample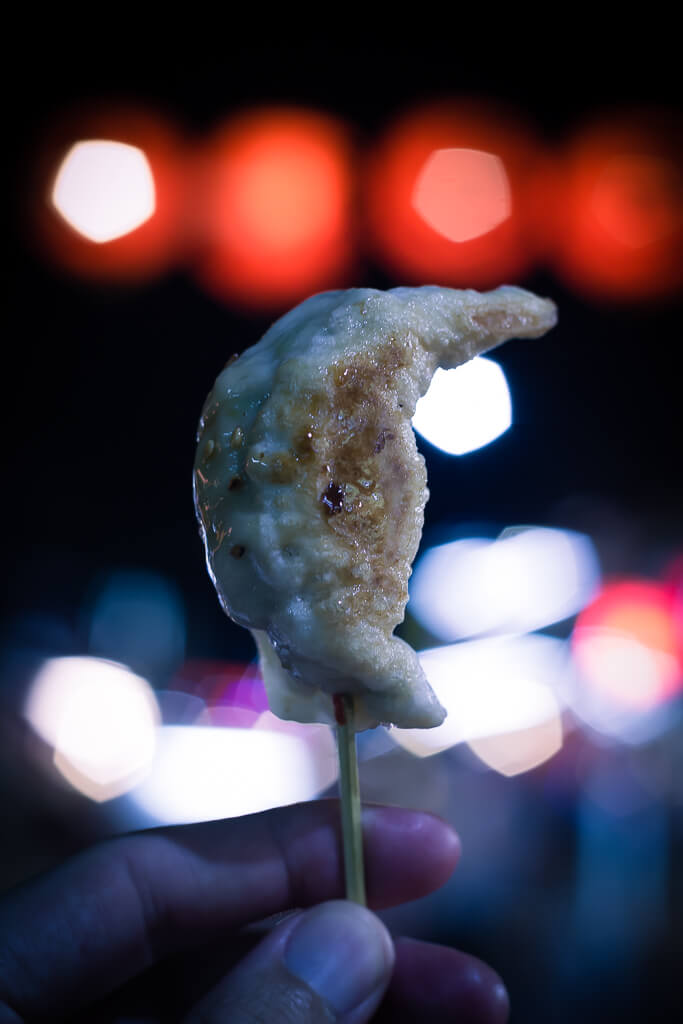 Since the portions are mostly snack size you are able to go around and sample multiple different foods! We like this because we hate trying new things if we have to commit to a large portion of it. We hate wasting food and hate eating food we don't like. If you have a friend or two even better, you can all share and try more dishes by having bites of each dish! Once we found a food we really liked we would go back and get seconds! This makes it much easier to try scary foods like stinky tofu…
3. Shopping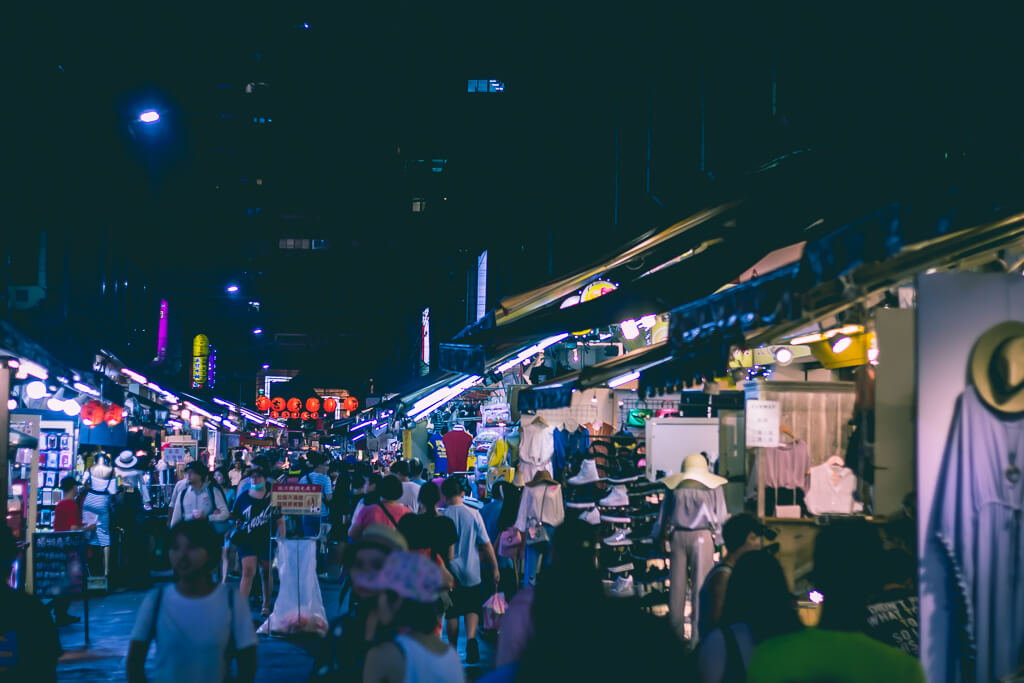 With all the food around there's also some great shopping! We noticed al ot of boutiques selling trendy clothes, accessories, and even arcades. There are even some vendors mixed in with the food vendors selling small useful knick knacks. This means you can shop and eat until you drop all in one place!
4. Inexpensive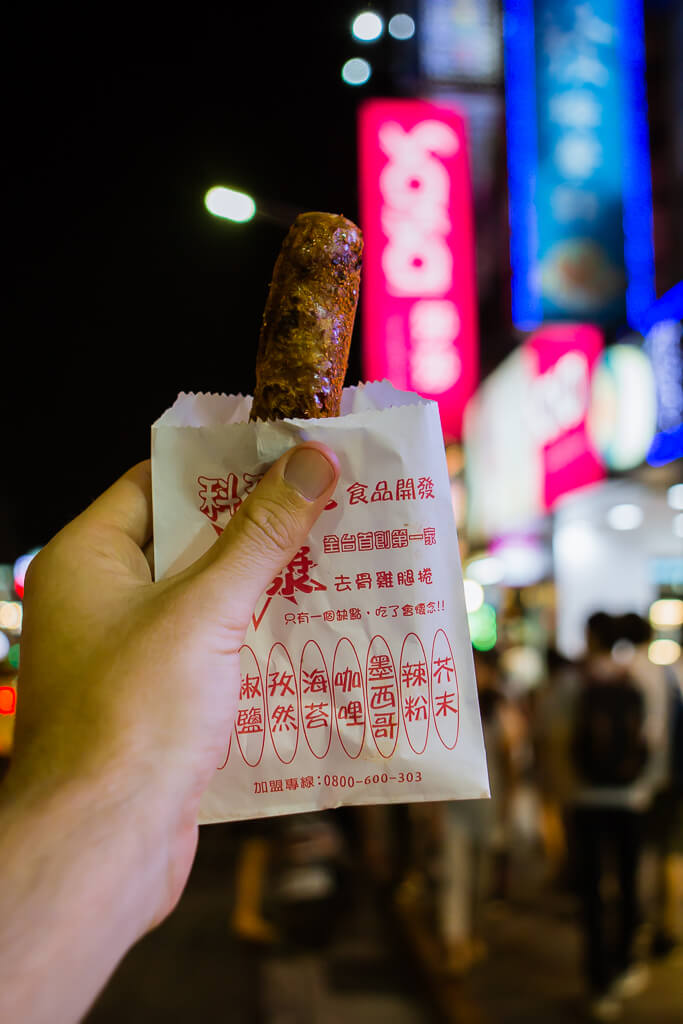 We were able to fill our bellies full on less than $6 USD combined. That's really reasonable considering how much delicious food we were eating! The prices of the foods we were eating were anywhere from $.66 to $3 USD. This is music to any budget traveler's ears out there!
5. The Atmosphere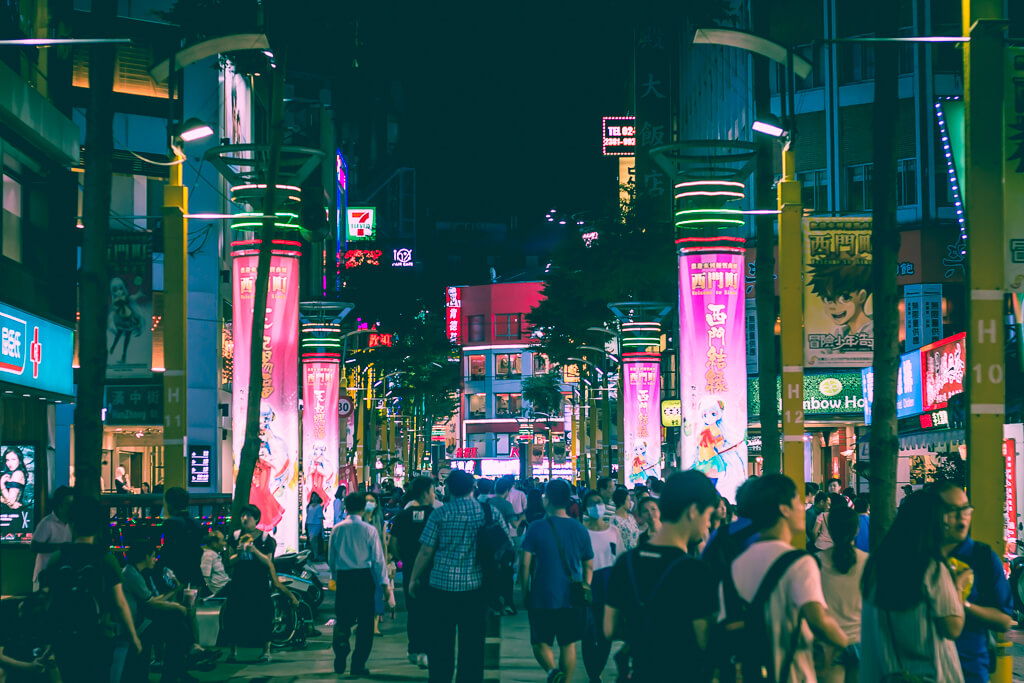 We loved the buzzing and energy going on at all the night markets. Even though there are times you're so crowded you're sweating there is so much going on around you it's impossible to be bored. We've seen dogs with crazy hair cuts, fortune tellers with birds, people getting their eyebrows threaded on the streets, and people getting tattoos inches away from the crowds. Everyone around is trying food and there are all kinds of smells and aromas in the air.
Night Markets We visited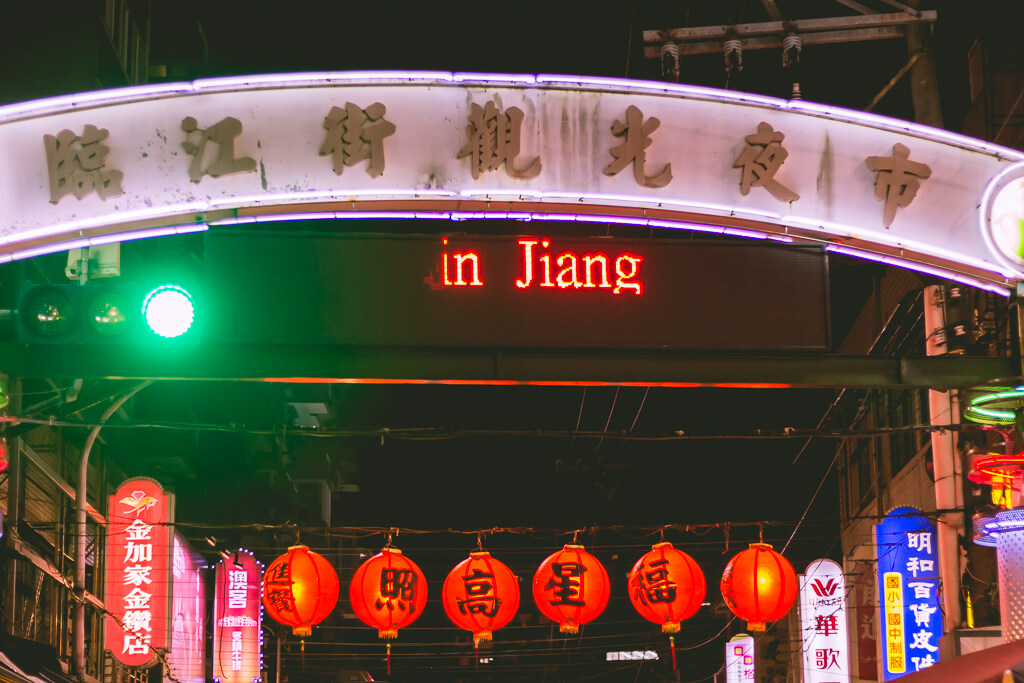 Shilin Night Market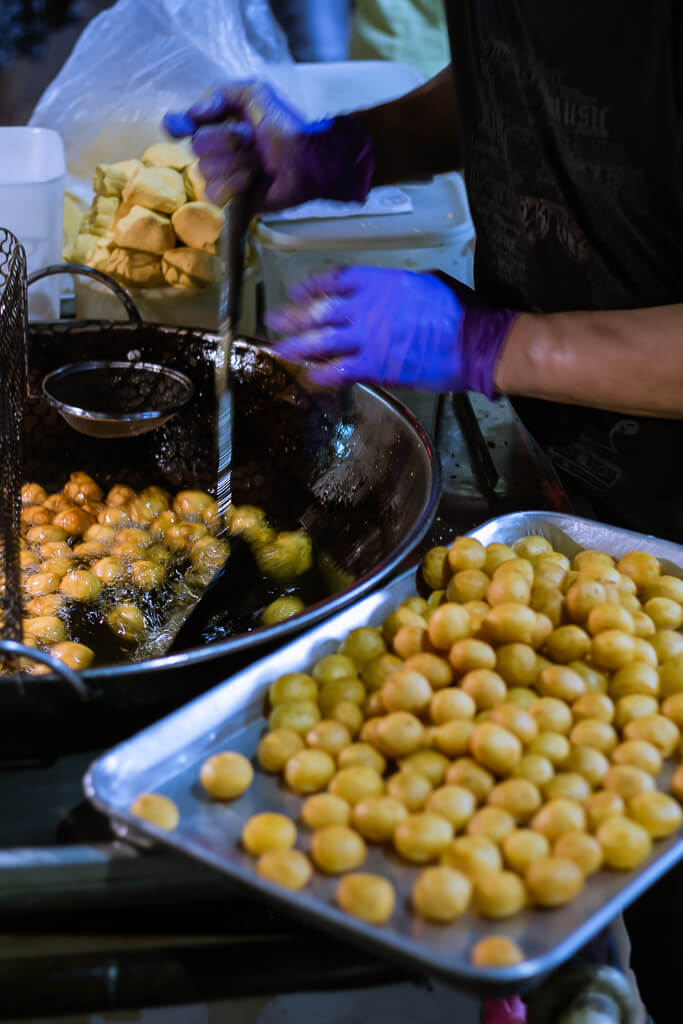 Known as the mac daddy of night markets in Taipei, this night market is the biggest and most famous in the city. Shilin invites the biggest tourist crowds to get lost in it's alleyways of food stalls and shops. Our favorite dish here was the tempura squid bucket. Our friendly chef added a delicious spicy seasoning to give each bite a savory little bite of heat. The only thing we would have added was a squirt of lemon juice, but even without that bit of citrus this meal was divine.
Address: No. 101, Jihe Road, Shilin District, Taipei City
Raohe Night Market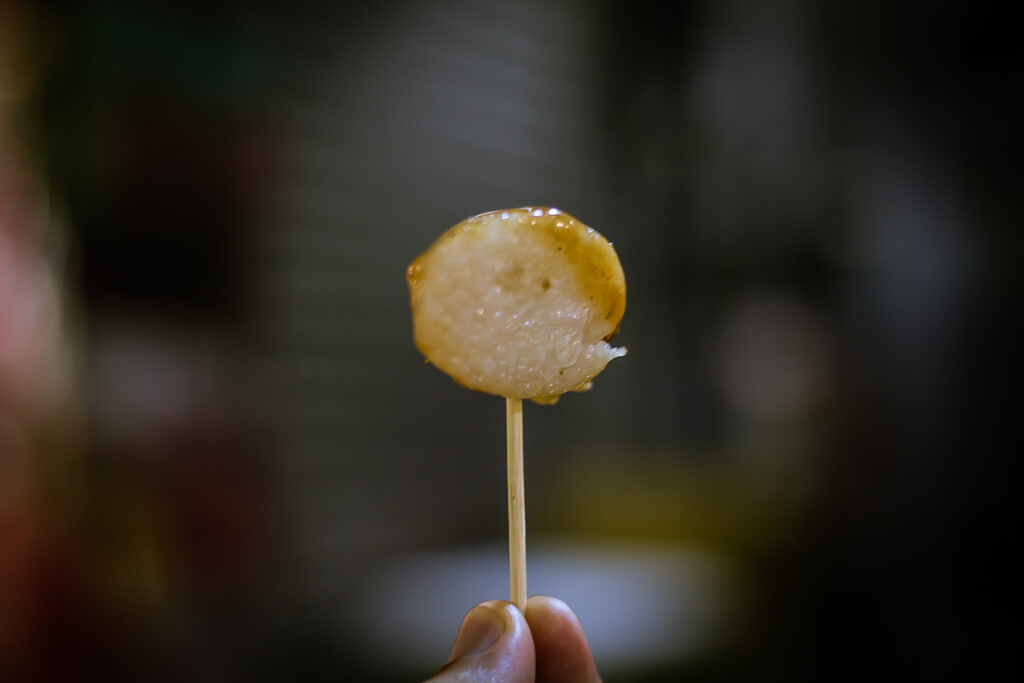 Taipei's oldest night market and a favorite of ours. Spanning a half a kilometer long, this street is lined on both sides with food stall after food stall and shops. It was easy to see every stall in this market and comfort yourself by knowing you saw all the food options before making your purchases! Our favorite food we ate in all of Taipei would come from this market! At the very beginning of the market next to Ciyou Temple you'll find a long line for dumplings. These aren't just ordinary dumplings, they are cooked in a wood fire pit and have a delicious bready consistency and perfectly seasoned pork and green onion filling. We will spend the rest of our lives drooling everytime we think of those pork dumplings.
Address: Raohe Street and Sec. 4, Bade Road and Fuyuan Street, Taipei City
Tonghua Night Market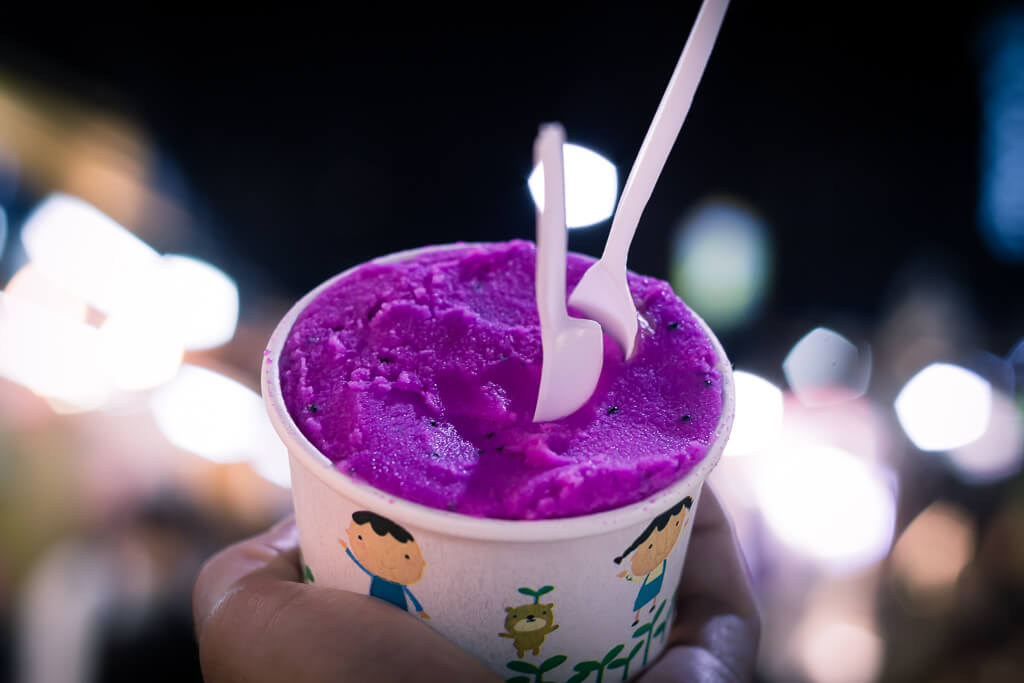 A small, but mighty night market! This was our first night market and was super convenient given it's close location to Taipei 101. This is where we first realized we couldn't really go wrong no matter what we ate. Each dish was better than the next. It's hard to crown a winner here as we tried some delicious assortment of double battered fries ranging from sweet potato, regular potato, and taro. We also nibbled on a juicy sausage (haha), ate some delicious deep friend rice, and finished off the evening with a perfect bowl of dragon fruit ice cream. Everything was delicious.
Address: Linjiang Street, Da-an District, Taipei 106
Jiufen Old Street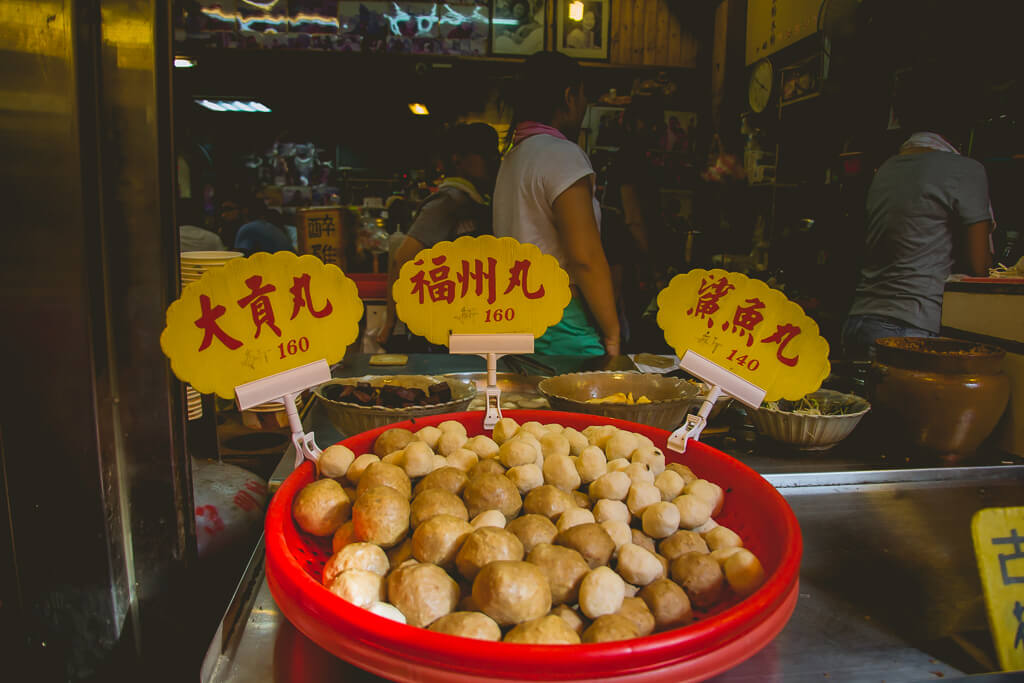 Located in an old mining town about an hour outside of Taipei, Jiufen is worth visiting for more than just it's food. This magical village looks straight out of a storybook because it is! It was the inspiration for Hayao Miyazaki's Spirited Away animation. The food here is worth putting this place on the map alone. Our favorite dish of the day ended up being a green onion pancake with egg, ham, and cheese wrapped up like a burrito. We loved it so much we went back for seconds right after. You can find this stall towards the end of old street towards the view point overlooking the coastline!
Address: Ruifang District, New Taipei City, Taiwan 224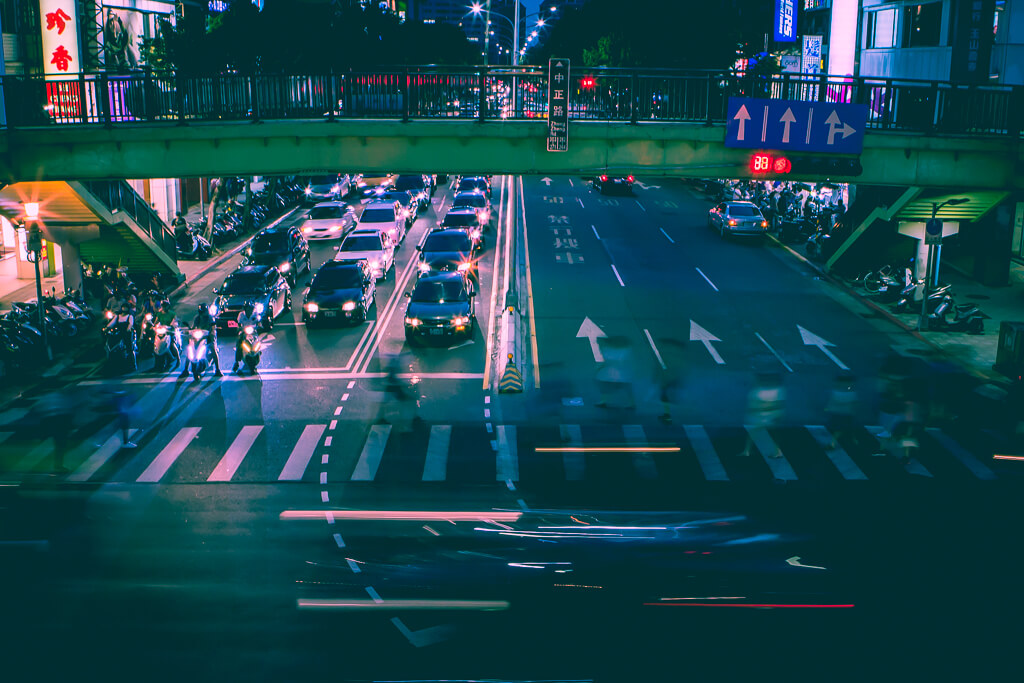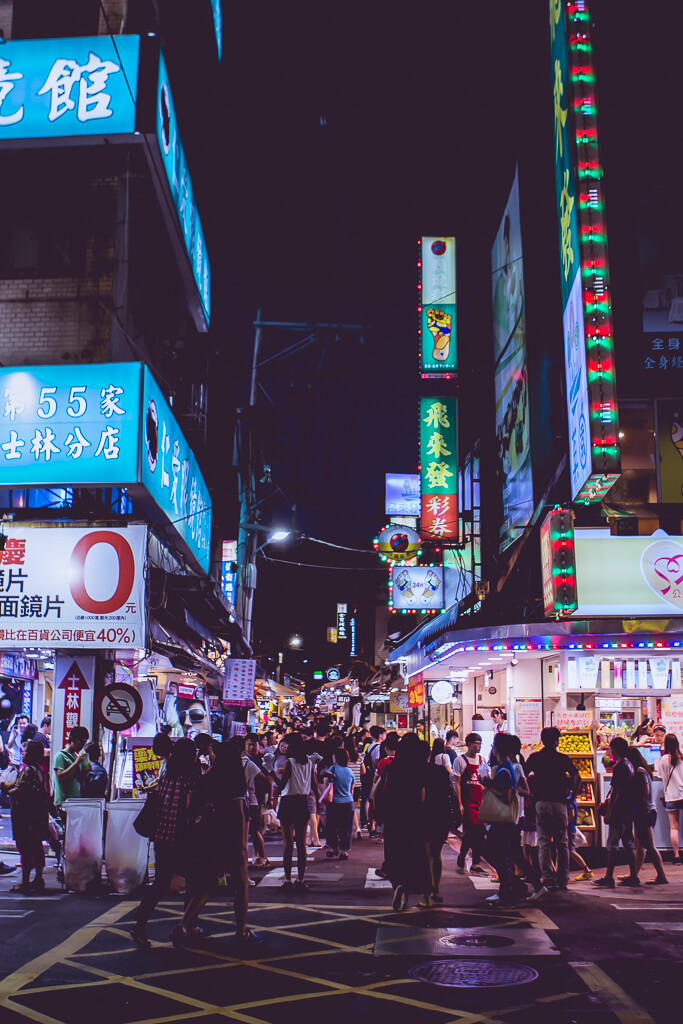 ---
For more night markets to visit check out Miss Tam Chiak.
For more street foods to try in Taipei check out Grrrl Traveler. 
Share the food love below on Pinterest!