Oh Japan, where do we begin? Our first time to Japan was during our visa run for Korea to the southern island of Fukuoka. From those few days we knew there was something special about this place. We were instantly impressed with the beauty of this country, even from one small city. We knew we HAD to come back.
Fast forward to the end of our second year teaching in Korea, our first stop; Japan. We started our adventure a few days in Osaka sampling free Asahi beer and chowing down on street food in Dotonbori. Then we spent 10 magnificent days in Kyoto rising most days before dawn to beat the crowds at hotspots like Arashiyama Bamboo Forest and Fushimi Inari Shrine. We spent the afternoons bicycling around exploring shrine after shrine and looking for geisha's afterdark in Gion.
Our final stop would be in Tokyo where we enjoyed a magical day at and spent the days oohing and ahhing through the busy streets of Shibuya, kawaii shops in Harajuku, and the bustling vibes in Shinjuku. We even spent a day reliving our childhood dreams at Tokyo DisneySea! We had a blast and we are now going to share our impressions from our visit to Japan.
Want an awesome guide for how to see all the places we visited in Japan? Check out this 7 day Japan itinerary covering Osaka, Kyoto, and Tokyo.
The Food
We were a bit gluttonous in Japan. This all happened because of 100 yen sushi restaurants. When you're in the sushi capital of the world and they are offering $1 dollar sushi plates, you don't fool around. The highlight would be Kura Kaiten Sushi in Kyoto where every 5 plates you devoured you basically got a free penny slot casino game in front of you for a chance for a prize. It was incredible how much this influenced how much sushi we ate. We were putting back 20 plates of sushi here, at another 100 yen sushi restaurant where there was no game we quit after about 12. Like I said, Japan was a gluttonous time for us.
Sushi wasn't the only food that tantalized our tastebuds. We are also HUGE fans of the savory and rich ramen broth from both Ichiran and Ippudo. But you really can't go wrong with any ramen joint in Japan, they are all incredibly delicious.
We really didn't have a bad meal in Japan to be honest. Japan is serious about their food, there is much care and precision that goes into every dish.
Check out more on the best foodie spots and best restaurants in Tokyo..
The atmosphere
Something we admired, even though this was a challenge for us, was how soft spoken people are compared to our booming voices which echoed when we were careless and probably considered obnoxious. Go on the subway and you can hear crickets. No one is talking, people aren't glued to their phones either, they are just sitting peacefully or reading manga. It was quite soothing, but difficult for me as I am a chatty Cathy and use this time to make small talk. We also never heard anyone yelling on the streets. When we stayed at our Airbnb we were in apartment buildings with locals. We never once heard footsteps, doors shut, talking, or anything from neighbors' nextdoor, above, or below us. It was so quiet!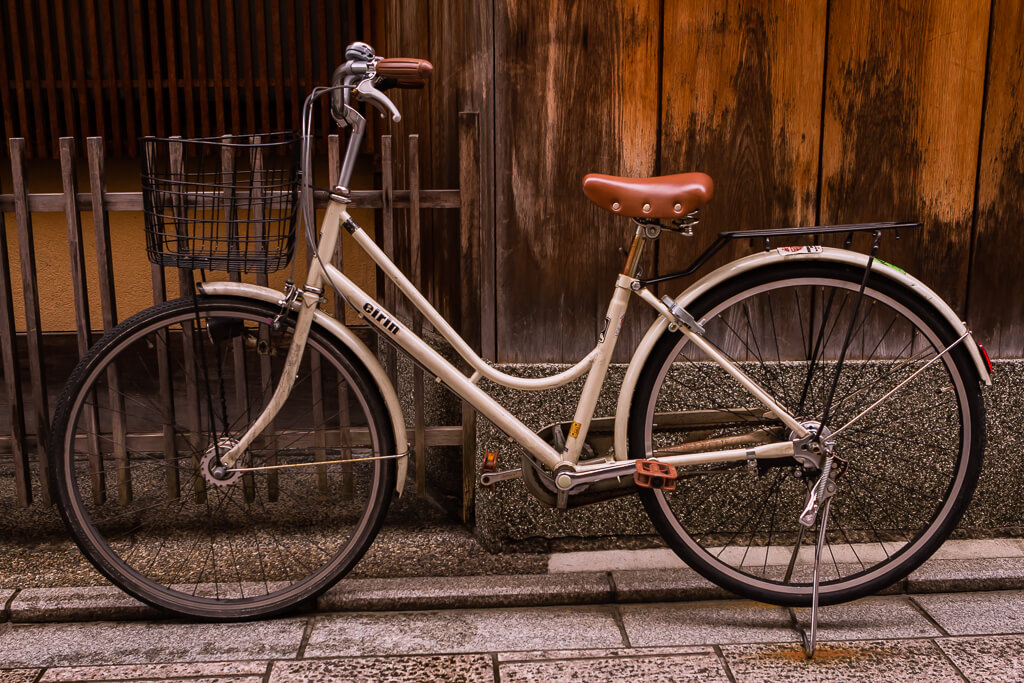 The last thing we are going to note here would be the bicycle culture. Many people get by via bicycle in the cities we visited and we loved it. We ended up having bikes for our 10 days in Kyoto and it was the best decision ever. We were able to get around quickly, catch a nice breeze from the scorching humid weather, explore more of the surrounding area, and be a little more environmentally friendly. Drivers and locals all respect cyclists, I never once felt like a taxi or bus was going to run me down like I've felt in Seoul. I felt safe on the bicycle and would do it all over again.
The People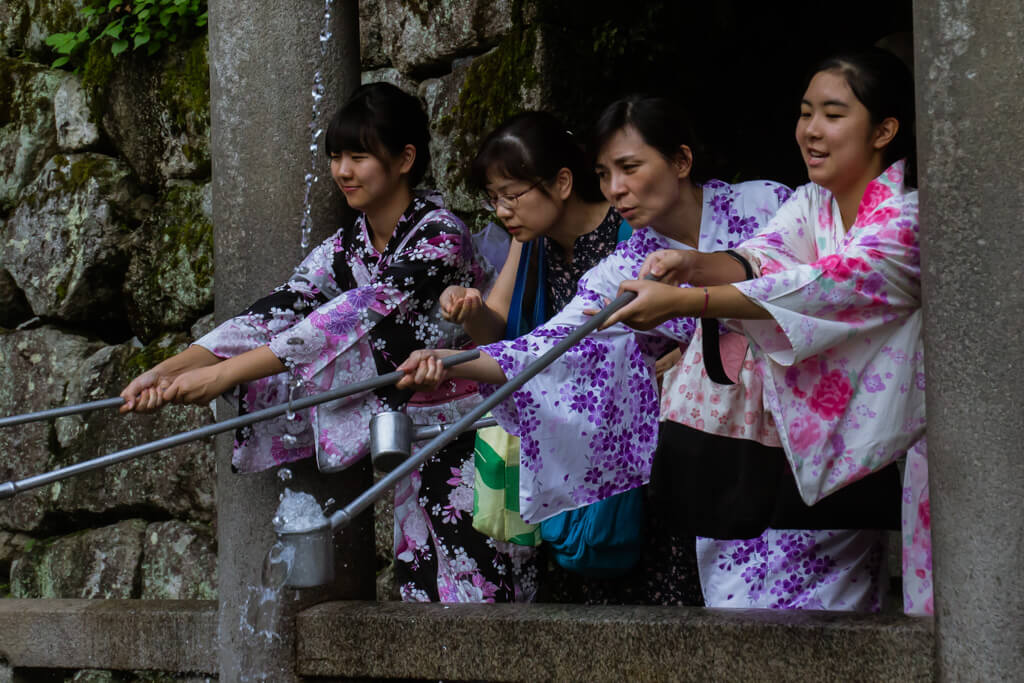 Overall we found the locals to be very friendly if you needed help. Even though we stood out as foreigners, there was no gawking or pointing like we've experienced in other places including one of our most beloved countries, South Korea.
The only weird experience we had was with an American who worked as an Airbnb liason in Kyoto. She was overly cautious and warned us of every possible rule and law in Japan which given our clean track record on Airbnb and glowing reviews of past stays, felt a little much.
Some of the rules she warned us about seemed a bit intimidating. She told us if we get lost then the locals would call the cops on us, if we didn't have a printed out map taxi drivers would get lost and charge us hundreds of dollars and it would be our fault, and if we were early our late to our appointment to pick up our key to our Airbnb we would be charged $35.
She was INTENSE and kind of freaked us out. We experienced the complete opposite. People were more than happy to help us navigate the tricky subway transfers and see that we got off on the right stop. So, no one called the cops thankfully and we tried our best to be be courteous guests to Japan.
Appearance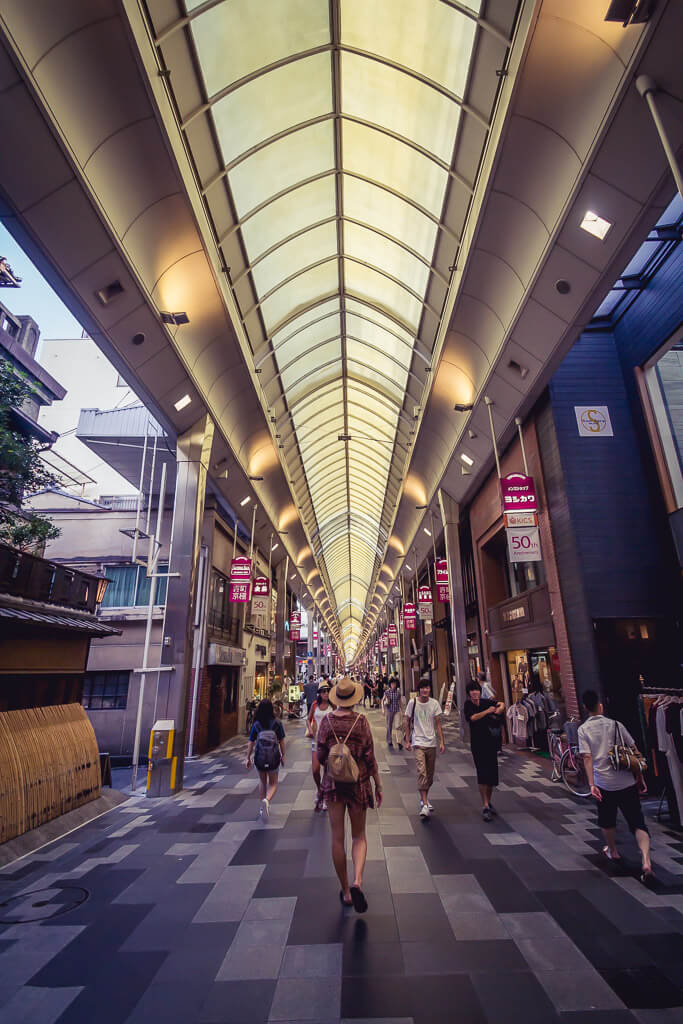 One of the first things we observed about Japan was how clean it was (Ahem, NYC could use a little help here). We were just coming from Korea where you have to HUNT for a public garbage can and where the streets are filled with litter that gets picked up daily.
Japan's streets, alleyways, busy promenades were all trash free. Trash cans were easier to find and even if there wasn't one you wouldn't see people littering the ground with trash. Korea is where we happened to be right before this, but the streets in Tokyo are cleaner than most major cities we have ever visited in the world.
One thing we found charming would be that the subways and taxis all looked retro. They seriously looked perfectly preserved and well maintained from the 60s or 70s. The subways even had green velour upholstery on the seats that look like something you would find in your grandpa's house. We loved it. We also loved how beautiful the traditional kimono was on all the women wearing, from tourists appreciating the tradition and culture to locals.
Each shrine we visited were similar but all unique and beautiful in their own way. It just seemed like so much thought went into all the details here and everything was aesthetically appealing to the eye.
---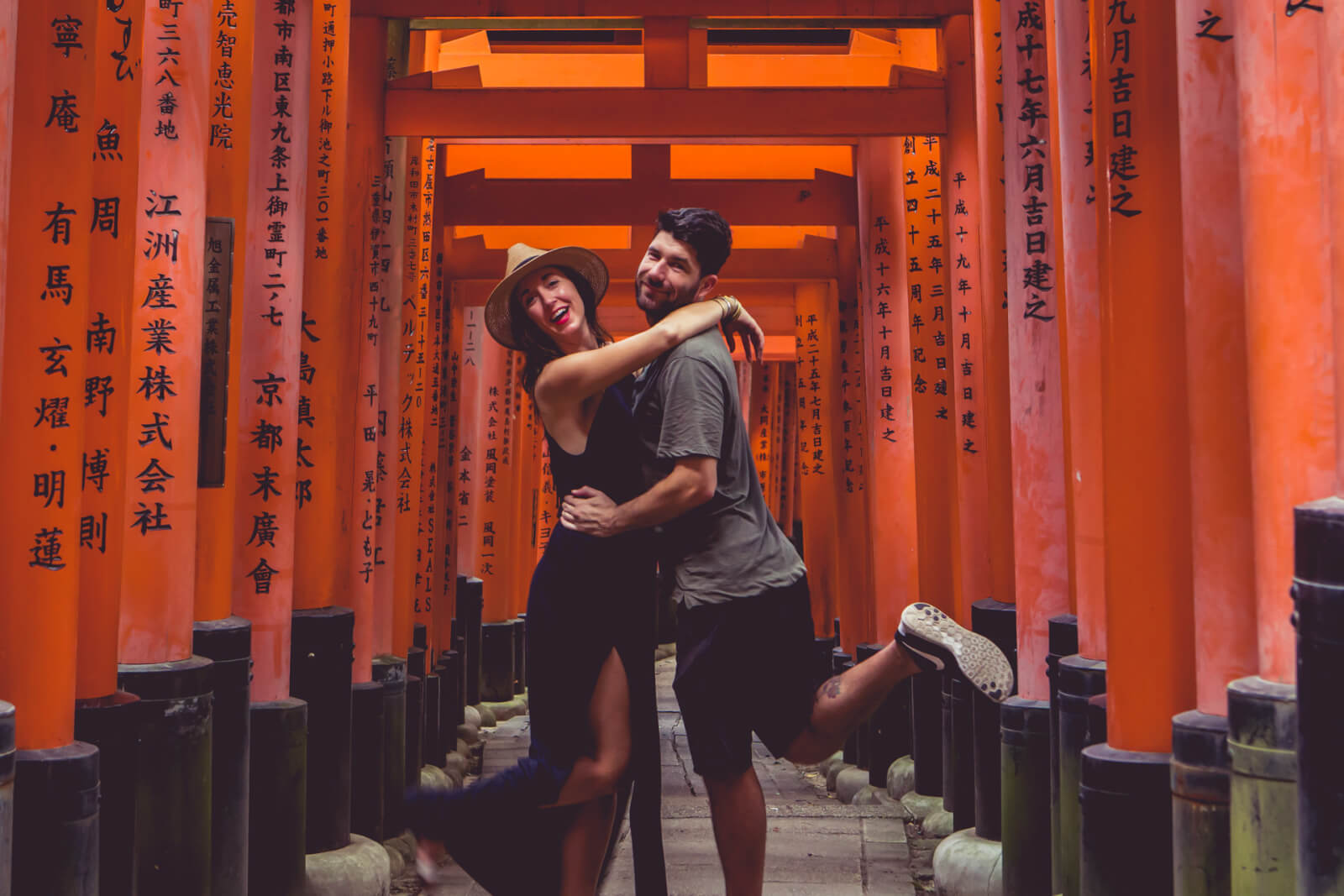 Overall, we had a blast in Japan. We didn't get to see nearly everything we wanted to see and every place we went were places we would love to revisit one day. Next time we want to plan to see Shirakawago in the winter, the snow monkeys warming up in the hot springs, Mt. Fuji, and Okinawa. Bobo and Chichi will be back Japan!
It's safe to say we will be back in the winter, here are 5 amazing places to visit in Japan in the winter.
Planning a trip to Japan? Then be sure to check out this guide for visiting Japan by the Trusted Traveller.