While visiting Japan, it was inevitable that I would end up in a cat café. Afterall, cats are the best and I love myself some cat cafes. The question was where was I going to catch a peek at some pusses in Japan? I decided I was going to wait until Tokyo and go to one of Tokyo's famous cat cafes.
After searching on the internet I found that there was an overwhelming amount of cat cafés in Tokyo and how is the best to be determined? I took my chances and searched out a cat café during our visit to Shibuya.
Now at this point in our trip, we have seen several cat cafes along the way. We have seen a few in Osaka that we passed up and even quite a few in Kyoto. In Kyoto we found an owl and cat café combo. What on earth people? After failing hard when we tried to visit an owl café in Osaka, we decided it's best to stay away from any more animal themed cafes that weren't domesticated animals to begin with.
What we were noticing already about Japan's cat cafes were the admission was much higher than what we were used to in Korea and there were time limits. You pretty much pay by 30 minutes in most cat cafes we saw and they aren't cheap. Since we are used to Korea's prices this was a bit shocking at first and put a little pressure on us to find the right café to go into. Prices were ranging from $10-$15 per 30 minutes in the café with a drink included. We also noticed some cafes had strict rules of no photography. That wasn't going to work if we wanted to document it for our blog, so we had to choose wisely.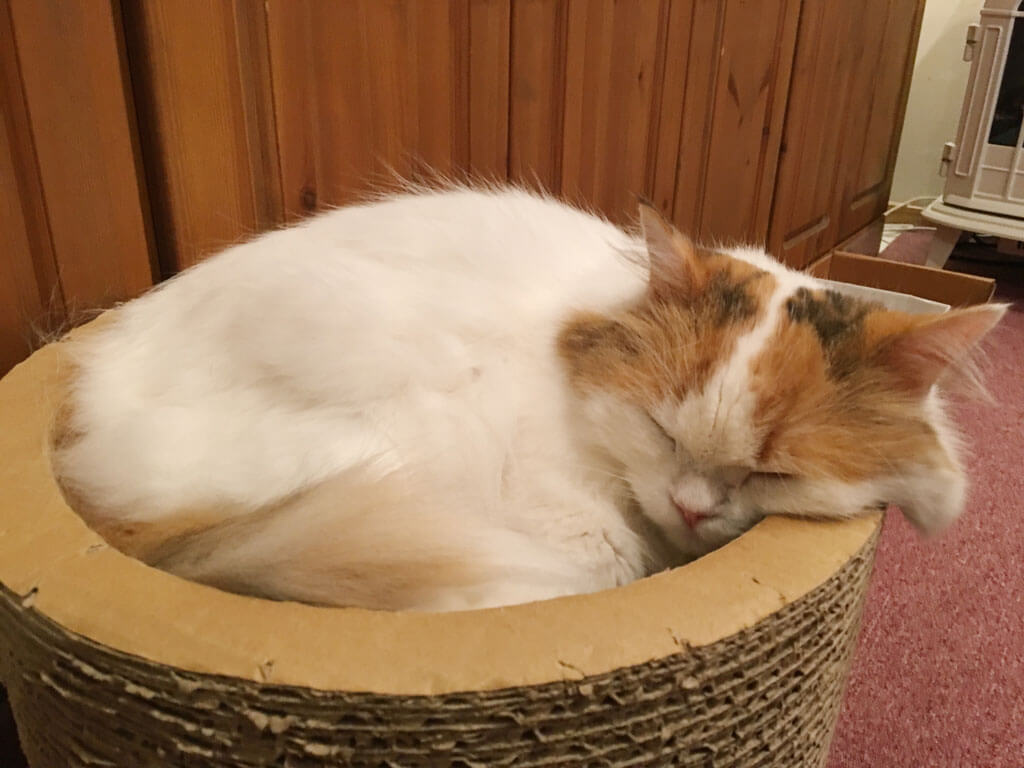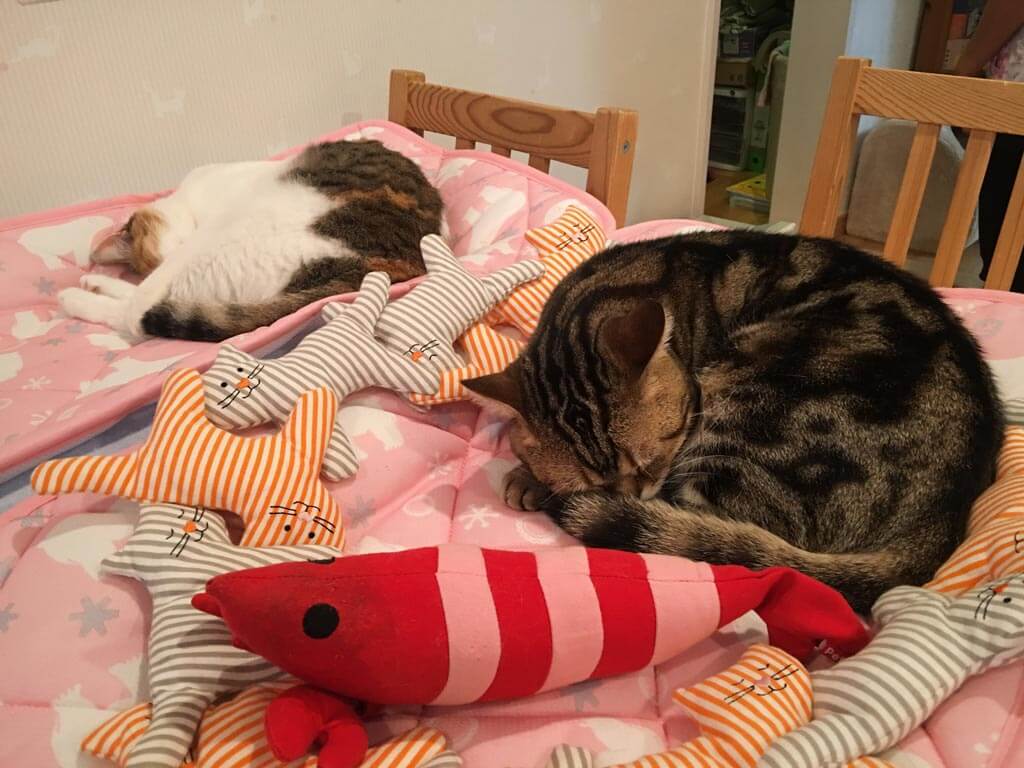 Since our Tokyo Airbnb's internet wasn't working, this made it very difficult for me to do any last minute research. We ended up going into the first cat café we saw in Shibuya. Upon our arrival we paid our $10 then ordered our drinks. Immediately after we were given almost an entire book on rules including how to pet and not pet/hold not hold cats. They must have a lot of newbs coming in there for a set of rules like these.
We had to put our bags and video camera away, womp womp. Then wash and sanitize our hands for the healthy and safety of the animals. Scott had his DSLR out and one of the staff members said it was okay to use and another came yelling and screaming at Scott saying NO NO NO NO to him until he put it away. So, no high quality cat pictures are coming your way.
Instantly we were feeling weird vibes. The cat café was set up like a cozy pink living room with couches, pillows, and cat beds everywhere. All of the cats were pretty much sleeping and NO ONE was talking. There was no music playing. You could almost hear crickets. We both felt that this was a bit weird and felt like we should be quiet too.
The one woman who was running drinks around seemed angry the entire time and shouting orders at us if we looked at a cat wrong. Not the fun loving vibe I was expecting. As a matter of fact we were quite intimidated by the lady after getting scolded by her for taking photos.
There was also a rule that if a cat had a collar on you weren't allowed to pet it. It was rather interesting because one quarter of the cats in the café we were not allowed to touch. Things were starting to get more and more awkward.
I have a theory as to why the cats here were so anti social and unfriendly, it was the angry lady who ran the place who's negative energy was rubbing off on the cats. These cats were dull. They just laid around and didn't want to be pet or touched. How is this even a cat café I wondered?
There was one playful cat who was running around attacking toys and bunny thumping it's bed. This cat was a furball full of energy, except we weren't allowed to touch it. I probably wasn't even supposed to look at it with this cat Nazi lady running the place.
We started watching the clock and waiting for our time to run out. We were bored AF in this cat café and sick of being in such a weird environment where we didn't even feel like we could talk or felt that we were welcome.
There were some other foreigners in the cat café as well looking awkward and confused as to what was going on in this cat café. I pity them if this is the only cat café experience they will ever have.
Finally our time was up and we couldn't really be happier. We were almost upset we wasted our money on this place, they surely didn't seem to want us there. We won't be trying another cat café in Japan, but we are thinking we may have just picked a dud. Hopefully the other cat cafes aren't as awkward and weird as this place.
Has anyone else experienced a cat cafe? How was your experience? We wanna hear all about it, so share it in the comments below!
Wanna see what our experience was at a cat cafe in Seoul? Check out our video post here!