Malaysia was a new country for Bobo and Chichi! Our trip started off with two quick nights in Kuala Lumpur before we made our way to Penang for six days to enjoy sightseeing in Georgetown and hang out with some friends.
Kuala Lumpur
We only had two nights here and the first night was a wash because we didn't even get to our hotel until 11 pm, which left little time for sightseeing. We did manage to make a short trip to the Batu Caves. We found the caves to be interesting and especially enjoyed the mischievous thieving monkeys. One little girl with her family whose speaking volume was a full scream was robbed of a bag of pastries by clever monkeys.
We felt bad for the little girl, but we'd be lying if we said it wasn't hilarious to see how smart the monkeys were. They knew what they were doing! One monkey snatched the bag then climbed up high on a fence where no person could reach, hung the bag up like a purse on a hook and started rummaging around for his favorite snack. It didn't take long for other members of his monkey gang to show up and finish off the rest. What was quite terrifying would be inside the cave when a rock fell from the top of the cave and crushed into smithereens within a foot of tourists. A rock falling that size could have easily killed someone. Yikes, and watch your head there!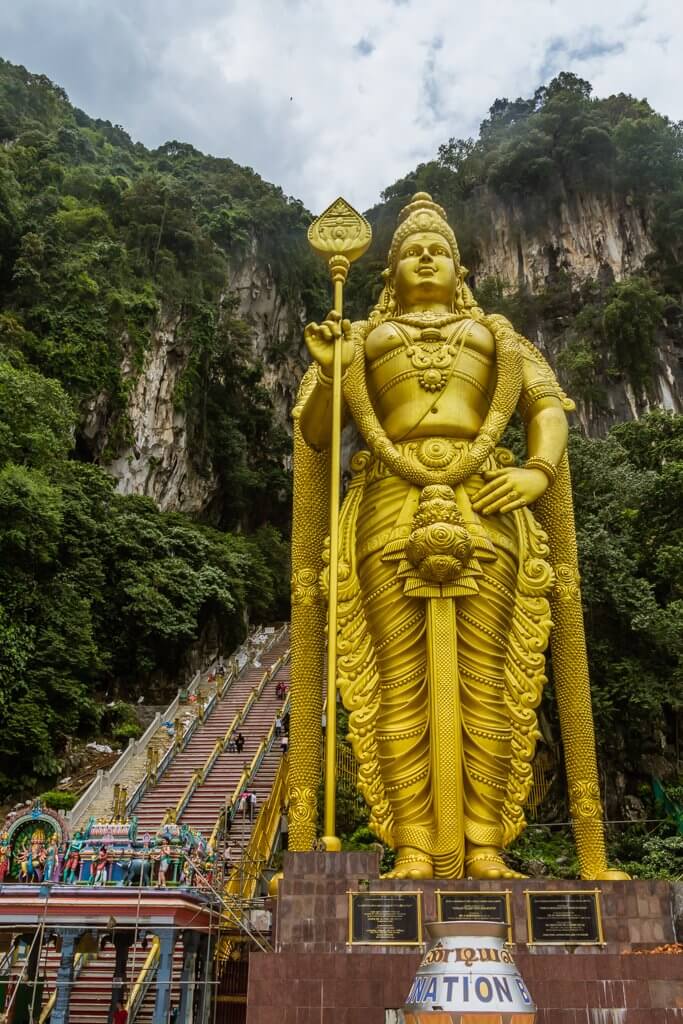 ---
Our hotel was pretty epic in Kuala Lumpur with an infinity pool with views of the Petronas Towers and the city's skyline. This was the highlight of our trip actually. Having this epic rooftop view was a day and evening well spent by the pool. We ended up meeting with bloggers we met online for some rooftop action and it ended up being a great networking and photography spot for us.
We really didn't get much of an impression from the city as we didn't really leave our hotel other than to visit the Batu Caves. But given more time we would have loved to check out the HeliPad Bar or the other
rooftop bars in Kuala Lumpur
with more epic views of the city.
Also, check out this 3-day itinerary for Kuala Lumpur for more ideas! We really do need to come back and spend more time here!
Penang
We really didn't know too much before going to Penang other than it randomly was where Scott's photography and blogger friend Pete lives. If you've been following us awhile you may remember the trip Scott took with Pete in Seoraksan last year in Korea. It was pretty exciting to meet up with Pete and meet another amazing photographer Simon Bond. We have been enjoying randomly catching up with friends all over the world in different places.
We kept hearing that Penang is the place to go to for food. This was hard to imagine after coming from foodie heaven at Taiwan's night markets, but Penang did not disappoint! We loved the food court style eateries with tons of different food options to sample around. Pete and Simon showed us the Red Garden our first night which is famous thanks to a visit from Anthony Bourdain a few years back.
Other than delicious food that I could rave about for an hour, we really loved the charm and character of Penang. Georgetown, in particular is full of character with its aged colonial homes and shophouses filling the streets with pops of color and tons of street art. We found ourselves just enjoying walking the streets during the day hunting for street art and photographing the colorful buildings.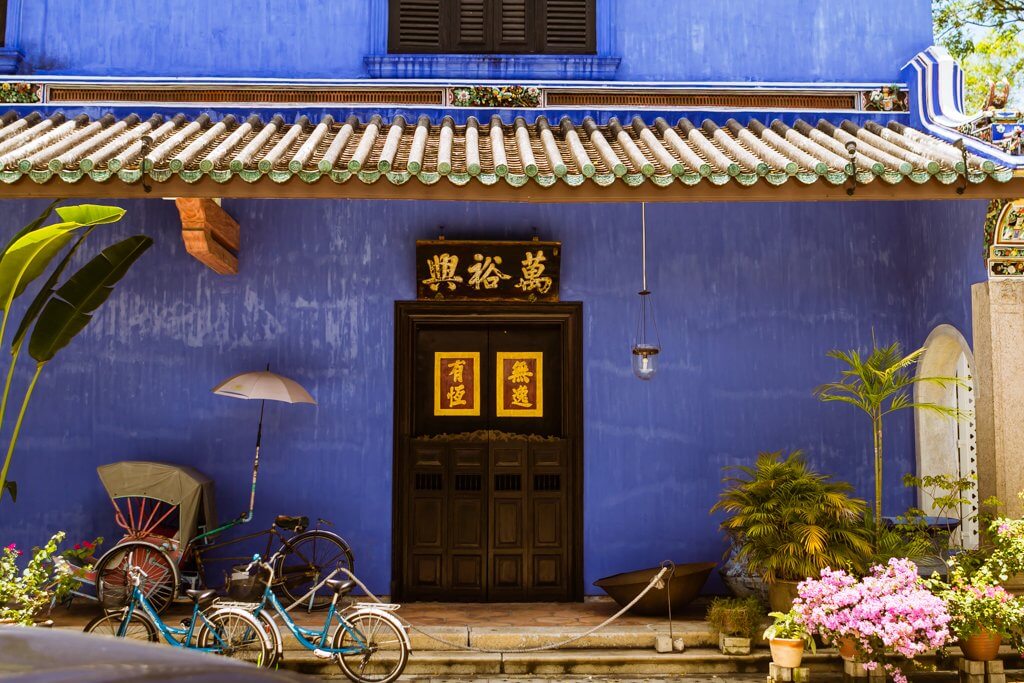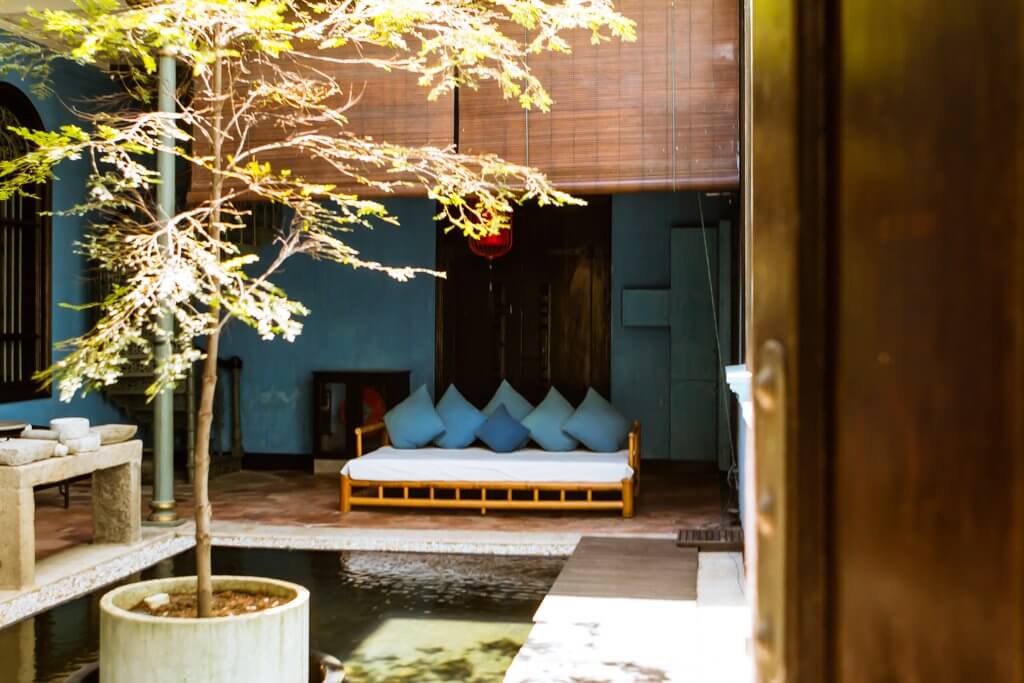 Georgetown didn't just stop with its charming overload with the houses and street art, the restaurants, bars, and cafes were also incredibly "cool" hangout spots. Located inside narrow colonial buildings that seemed to go on forever and never end while walking through them. One spot we found to be awesome, thanks to our friends, was China House. This favorited hotspot by local expats and travelers had good vibes with desserts for days. There were rooms with live house music and cocktails, rooms for quiet dining, rooms with more drinks and a live acoustic performer, and a cafe looking area that we saw. All of these rooms were tastefully decorated and designed to feel cool and chic. We loved the vibe and atmosphere in here and couldn't believe the size of the ass on this small looking building.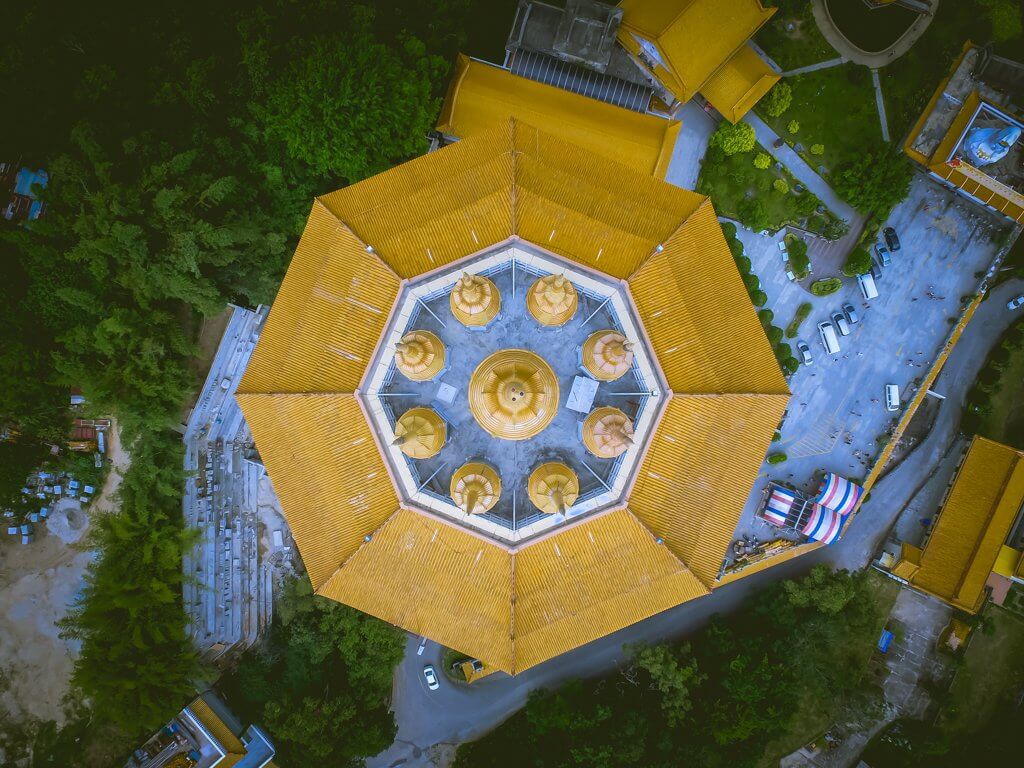 We spent our final days of our trip staying with our friends on a part of the island where more expats tend to live. We were greeted with such warm hospitality and an incredible pool at Pete's house. We spent one day exploring more spots on the island including the bit temple on the island Kek Lok Si ending our day with an epic sunset at a Thai restaurant on the beach.
Needless to say we had a great time.
Overall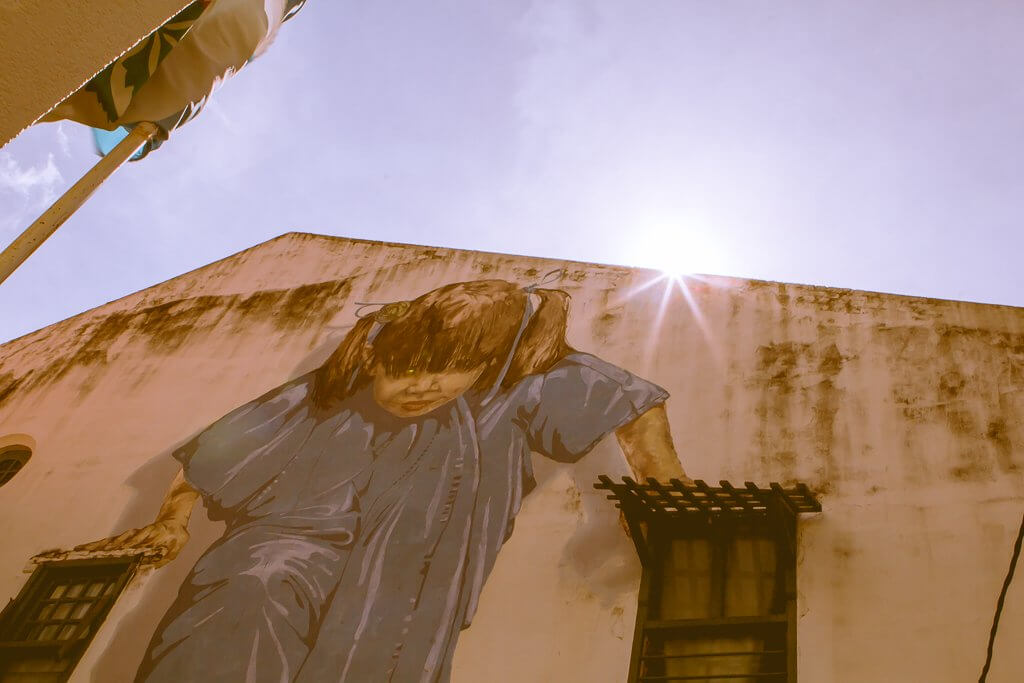 We had a great time in Malaysia. We had a bit of a unique experience here since we met up with friends, but we found Penang to be a really great place to visit and even a place to call a temporary home. Our awesome time was with thanks to our friends, but even without them we would have still enjoyed the epic views from our infinity pool in KL and the charming AF Georgetown.
Georgetown ended up being our favorite spot that we visited in Malaysia. With the perfectly antique looking colonial shophouses with great splashes of colors, tons of street art, and trendy restaurants, bars, and hangouts you may say that Penang could be the most hipster place in SouthEast Asia.
What do you think? Have you been to Malaysia? Give us your thoughts in the comments below!
Check out this helpful 10 day Malaysia itinerary.