I was sick the last two days in the Philippines and as I laid up in the hotel I had a lot of time to think about our trip and wrote this piece talking about the hospitality of the Philippines. Since the trip what we reminiscing about how amazing the Filipino hospitality is.
We came to the Philippines for TBEX, a travel blogging industry conference to network and learn more about this whole blogging thing. But little did we know we would be leaving with so much more, and not just from the conference itself but from the locals here who have welcomed us like family with open arms.
When we first arrived we stayed with a fellow blogger friend whom until this trip we had never met.  Her name is Izzy and she's an amazing blogger at The Next Somewhere, be sure to check her out. Izzy had family who lived in Manila. We were so surprised and amazed that a family would invite foreigners they never met into their home.
We were greeted at the airport by Izzy with a ride that had been arranged by her and her family. This was one of the most painless international airport experiences we had to date, and we've have had quite a few.
Once we arrived at their home we were greeted with a home cooked meal. Again, we were strangers that were just welcomed into this family's home without a question just open and loving arms.
Our entire time there we felt like a part of the family and completely welcome in their home. We thought that this experience was probably just because of our friend but we were wrong. Time after time on our trip we learned that Filipinos are some of the most welcoming and gracious people we have had the pleasure of meeting on our travels.
While eating out around the city, it didn't matter where we were. Whether it was fine dining or a two-dollar dish.  We got supreme service with a smile. Like most of Asia, the Philippines doesn't have a tipping culture, so people aren't just working for a tip here. They are just doing their job and making sure you are having a pleasant experience in their home country. I wish this was true in the states.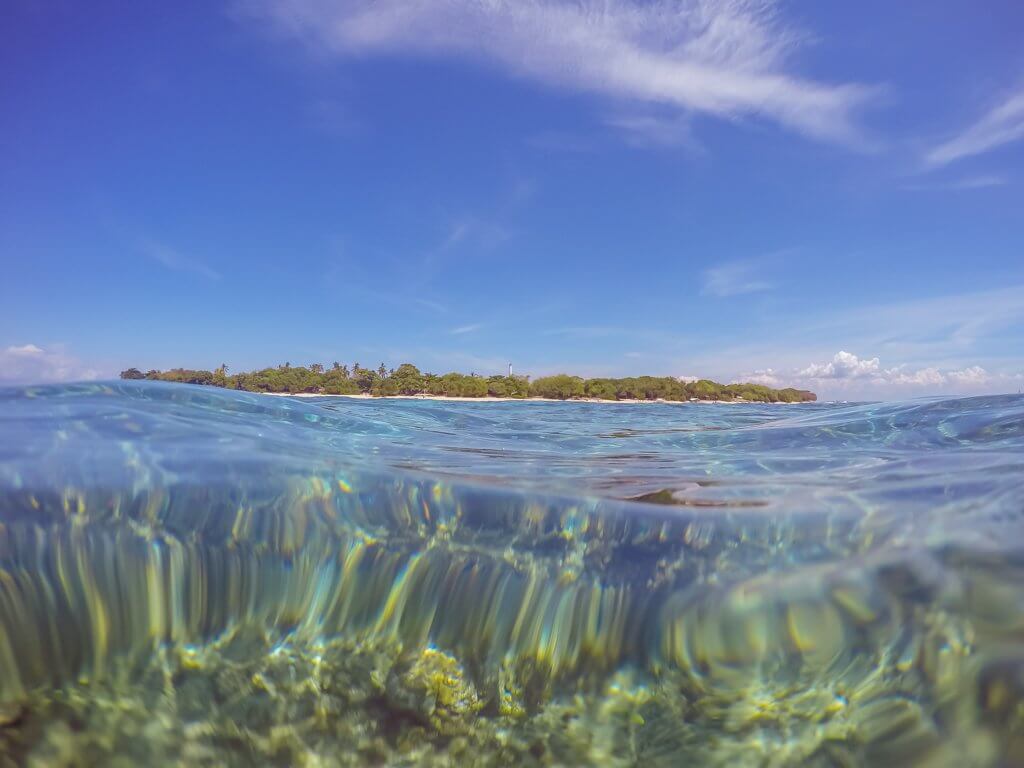 The Tourism Promotions Board made sure we were always comfortable by putting us up in fabulous hotels like Amorita Resort in Bohol and Shangri-la in Mactan on our FAM trip to Bohol and Cebu. We were spoiled here, and it didn't just have to do with the fancy accommodation, delicious food, or the gorgeous views, it was the people they surrounded us with.
I am fairly certain the Tourism Board didn't want us to have a bad time in the Philippines knowing we were travel bloggers and were going to write about our experiences on our blog. But beyond the beauty and food of the Philippines would also be the incredibly caring people.
On our last day in Cebu, I experienced intense stomach pains. I tried to power through the pain as it was a travel day and time to check out and get on the bus. I ended up in tears while checking out and settling our bill asking the front desk if there was anywhere I could find medicine.
The staff at the Shangri-la immediately called an in-house nurse who came to me in the lobby. The general manager was also there offering me food and water after she learned I couldn't eat breakfast.
I was able to get medicine, but it was our guide and tourism board staff that went above and beyond to make sure I was comfortable in the bus and taken care of the rest of the day. They even arranged for a rice porridge for me to eat on the bus with the aircon on while everyone else was enjoying the rest of the tour.
After a long day of travel, we made it back to Manila where our tour would end. This is when no one had anymore obligation to look after me, yet they still did.
Trixie, from the tourism promotions board, who had been extremely caring the entire trip still called and checked up on me continuously even AFTER the press trip had ended!
Over the entire trip, she and the others went above and beyond to make sure we had a pleasant experience.
After our press trip ended we then experienced even more Filipino hospitality. Local businessman and blogger Anton Diaz of Our Awesome Planet invited us to travel with part of his crew for our last week in the Philippines.
He arranged for us to do a road trip with two of his creative geniuses Boom and Sean. We traveled up past Manila through Northern Luzon and hit up some of the most incredible destinations we probably would have never seen on our own.
Again, they had no reason to do this other than to show us the Filipino way and give us the ultimate experience at their home.
Each and every person we were in contact with left a lasting impression. We can truly say that the hospitality in the Philippines is world class, and so are the beaches.
So stop reading this and share it with a friend you wanna take to the Philippines and book your trip already!