This was our first trip to the Philippines and based on our experience it surely won't be the last. From the destinations, the people, and our first experience at a travel blogger conference this is a trip that left a lasting impression and memories for us.
Check out our impressions of the Philippines.
The People
We started our trip by finally meeting Milette from The Next Somewhere, a Bostonian Filipino who still has family living in Manila. Let's rewind to how we know Milette. While living in Korea we belonged to a Facebook group for travel bloggers in Korea, after seeing Milette's blog I was instantly smitten with her and her talented work. S
he's seriously one of the most visually creative bloggers out there and I envy and admire all of her beautiful graphics on her site. After connecting on Facebook her and I became internet buddies and she offered for us to stay with her at the TBEX event in Manila where we would meet for the first time.
Let's just say we hit it off really well. Sometimes you meet someone online and you imagine the person and when you finally meet them they are completely different. This was not the case with Milette and she was as freaking awesome in person as she was online.
She greeted us at the airport and we all went to her family's house. This is a perfect example of the incredible hospitality of the Filipino culture, letting your relative bring strangers into your home with open arms.
Our entire time staying here we felt a part of the family, eating meals with her family and chatting like we all knew each other for years. This is something I will never forget. I can't imagine many folks in the US opening their doors to strangers from another country just because they are friends with your relative.
During our travel blogging event, we didn't get much interaction with the locals until our press trip afterward. Our trip was to the Visayan islands Bohol and Cebu. Here we were accompanied by other travelers who we became very close with and locals from the Tourism Promotions Board and each island we had a local guide. We became what felt like close friends with each of these people. Everyone was so warm, caring, and kind.
After our press trip, we had a few more days before we had to leave and ended up in the hands of the crew of Our Awesome Planet, the biggest travel blog in the Philippines. They showed us around the Philippines a way we could have not so easily done on our own showing us the often overlooked northern part of Luzon and all the beauty it had to offer. Again, this just goes to show how incredible the Filipino culture is, making sure their guests had a wonderful experience and showing us their beautiful country.
We have blown away, the hospitality was unlike anything we've ever experienced before and just one of the interesting things we learned while staying in the Philippines. It didn't matter if we were eating at a Jollibee (Philippine's answer to McDonald's) where the staff member treated us as if he worked for tips (there's no tipping culture in the Philippines) to the type of service we received at 5-star resorts like the Shangri-la Mactan.
No matter where we went people were there with a smile and warm presence.
Food
To be honest, and I hate to say this because Filipinos are proud of their food, but I kept having gastro-intestinal issues so I didn't get to enjoy the food scene as much as I could of and would love to get to know the food scene here better on another visit.
Having the privilege to travel with the Tourism Promotions Board and Our Awesome Planet we did get to eat at some of the nicest establishments the country had to offer and tried at least two dozen restaurants version of lechon, suckling roasted pig, which was always tasty. Check out one of our experiences on our trip from Nathan of the blog Foodie Flashpacker.
One food that stood out would have to be the empanadas of Vigan on our road trip through northern Luzon with Our Awesome Planet, it was a little street dish that we could have easily ate a half a dozen of each.
Another experience that stood out would have been at the blogging conference on the last day a local lunch was served where everyone stood around tables and shared dishes without utensils. Eating in the Philippines is often a social occasion and this was a memorable communal meal!
And for anyone wondering, no Scott and I did not try balut. Balut is a partly grown bird embryo eaten out of the shell and considered a local delicacy and tradition.
Destinations

The beauty of the Philippines is like heaven. Seriously. From turquoise waters to dreamy islands, mountains, waterfalls, volcanos, incredible Spanish-influenced architecture from colonial rule, you name it and the Philippines has it. It's such a beautiful place to explore and we did not nearly have enough time to check out all the places we'd like to see.
We started our trip in Manila, the metro hub isn't our favorite place in the country but worth visiting. Although we spent most of our time here attending the blogging conference we didn't get to do too much sight seeing. The traffic is horrendous and makes LA traffic look like a joke. We got to enjoy a food tour through Asia's oldest Chinatown at Binondo and eat our way through the place.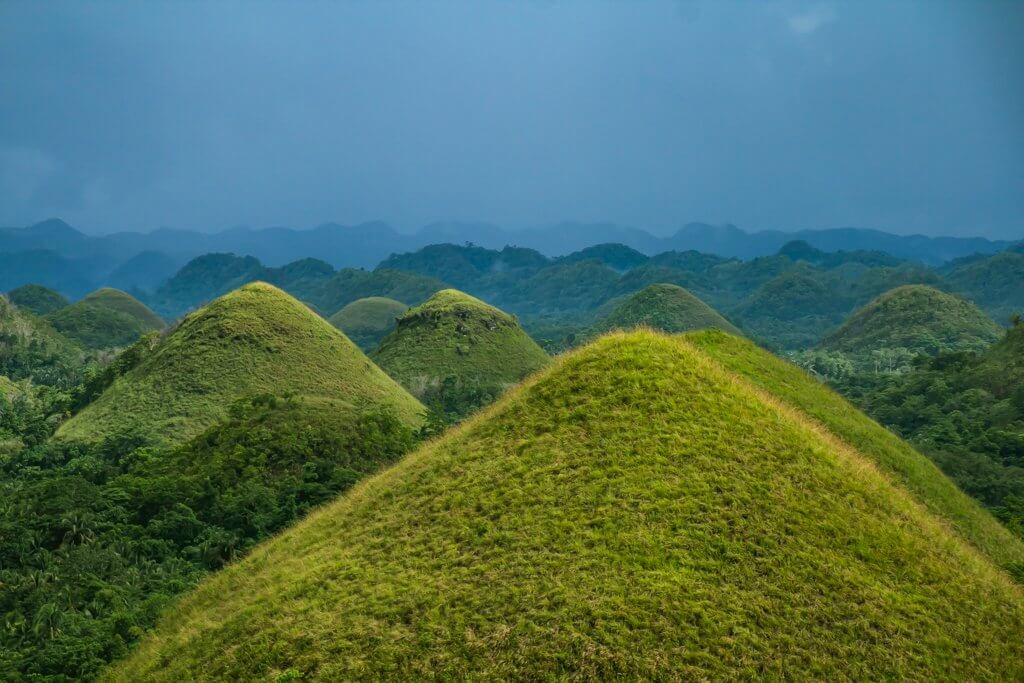 After the conference, we started our press trip by heading to Bohol, one of the beautiful islands in the Visayas. We were impressed with the rolling chocolate hills that looked straight out of Nintendo's Super Mario. Bohol also has gorgeous white sand beaches and amazing snorkeling. We also got to witness the tiny little tarsiers that are only found in a few places in the world.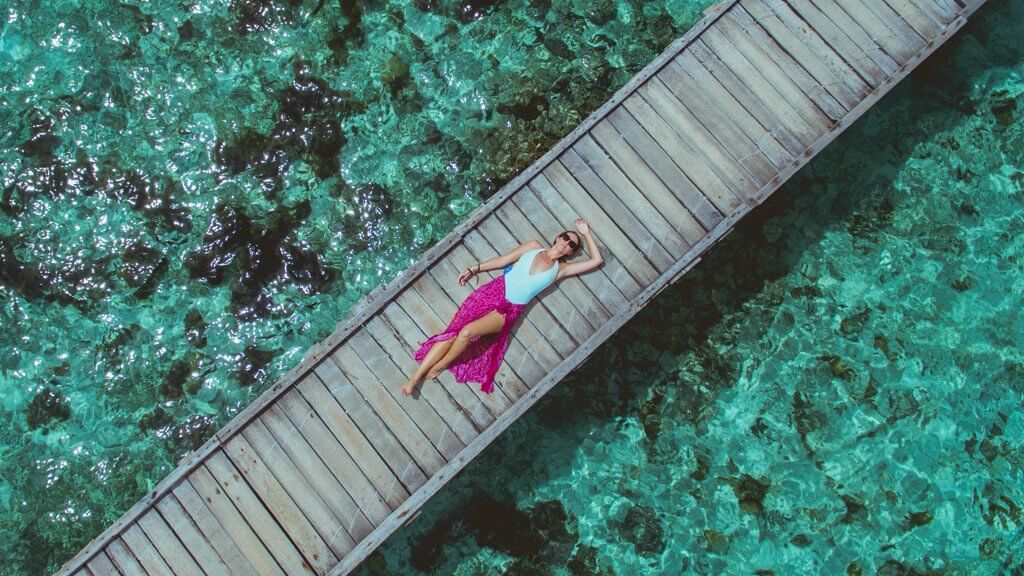 After Bohol, we visited Cebu, the mango capital of the world and more gorgeous beaches.
After our press trip, we explored more of Luzon with the team at OAP and got to visit the gorgeous towns and scenery through Ilocos Sur, Ilocos Norte, and the cool mountainous city of Baguio. During our road trip we spent a lot of tiem in the car, naturally, I made up songs to go along with the destinations we were visiting. For Ilocos, the theme song became, "Livin' La Vida Ilocos," after Ricky Martin's classic hit. Through Baguio, I sang the name to the tune of Enrique Iglesias famous song, "Balimos."
Needless to say, it was a fun road trip and special thanks to Boom and Sean of OAP for putting up with Scott and me for a whole week!
We originally wanted to go to Palawan and visit both Coron and El Nido, we didn't make it this trip and will be back!!!
Overall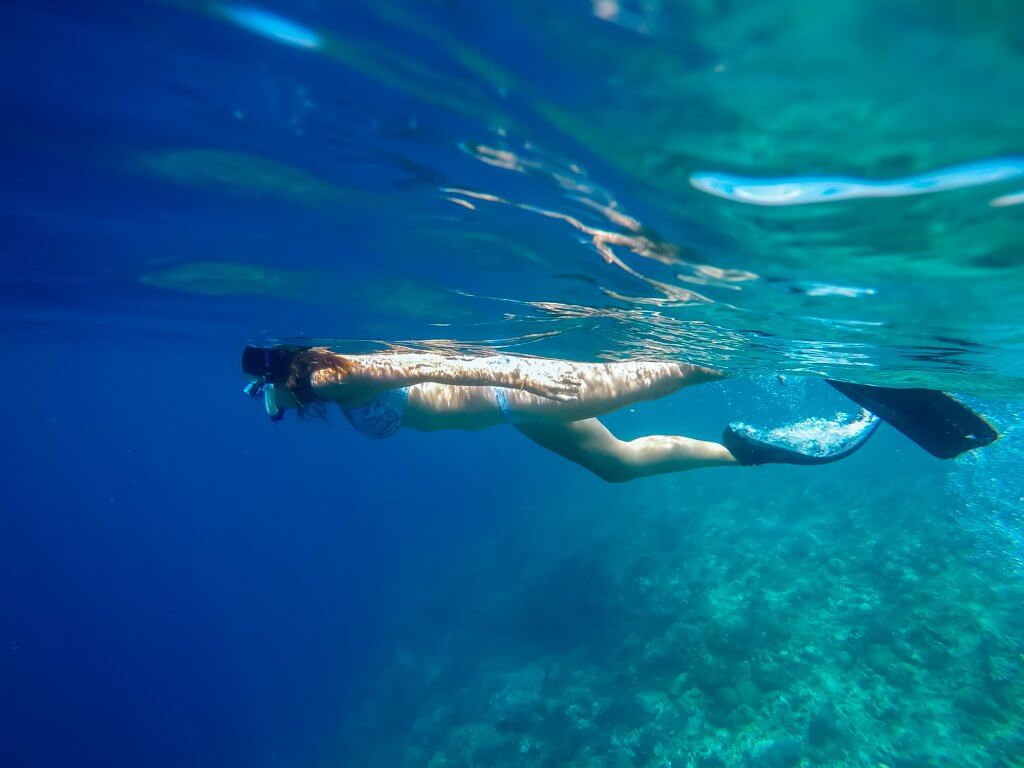 We loved the Philippines. From the friendly locals and their incredibly warming welcome to their country to the absolutely stunning beauty, each island has to offer. We could spend years traveling the Philippines and still not see all the beauty.
A special thanks to Milette who went from being an internet pal to a lifelong friend for inviting us into her family for a week. Also to Anton Diaz, creator of Our Awesome Planet, for inviting us to hang out with your talented team, Boom and Sean for a week road tripping around Luzon. And finally, a special thanks to the Philippines Tourism Promotions Board for showing us an incredible time showing us around your country!