Ahh, Palm Springs! The quaint little palm tree oasis tucked in the mountains and desert of Southern California. What makes Palm Springs so great to us is its beautiful buildings, vintage decor, history, and that it's only an hour away, making for the perfect California road trip.
To make the trip even better we invited our amazingly hilarious friend, Kelly Roberts, The inspiring and badass woman behind RunSelfieRepeat who blogs about the struggle of running in a humorous and empowering way.
Also, if you're looking to plan a trip, check out our guide to the perfect Palm Springs weekend getaway guide!
Palm Springs Road Trip Day 1
First stop, In'n'Out, a casino and of course selfies with this huge dinosaur in Cabazon.
As you can tell our trip was off to an awesome start. Not pictured here is that every day we all took $20 to the casino for some gambling. I think everyone won money at least once!
Before checking into the Riviera Palm Springs it was off for some birds eye views of the mountains, a delicious draft beer and a bit of adventure hiking at the Palm Spring Aerial Tramway.
As you can see above, we take ourselves super seriously and got some epic hiking shots. Eventually, we made it to our hotel at night and had a great time catching up with Kelly and talking blogging in our private jacuzzi attached to our room!
Palm Springs Road Trip Day 2

We started our day riding bikes along Kelly as she did her vlogging. It was really fun to see how she does it and be a part of her video.
Then we had to do our photography thing and couldn't have been happier. Our hotel room was chic AF and just screamed portraits all over the place. Some of my personal favorites.
We spent the rest of the afternoon relaxing, heading downtown, and hunting some of the iconic photo spots in Palm Springs.
Palm Springs Road Trip Day 3
This was probably our favorite day of our Palm Springs road trip because we got to go to Joshua Tree. It is mind blowing to me that after living just an hour away for 26 years I had never been here.
Of course, I was super excited to have Walter with us to get an eye of Joshua Tree up in the sky.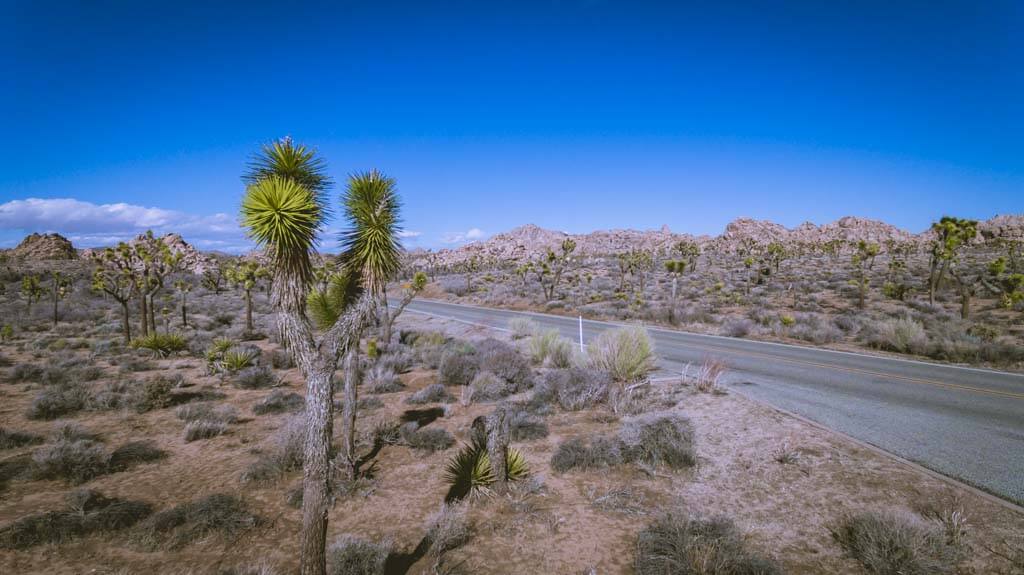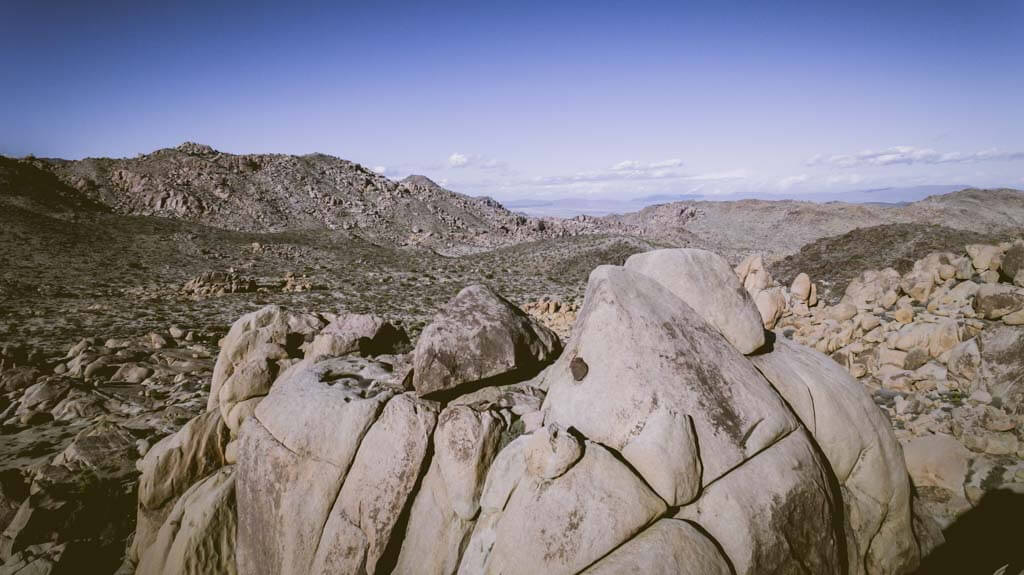 After spending a few hours it was time to hit the road and go home. Overall this road trip was a much-needed break to catch up with an old friend and get back to doing what we love, travel. Remember, if you want to start traveling you don't have to go far, there most likely is new places to discover in your own backyard.
Liked this post? Share it on Pinterest below!
Know someone who loves road trips? Share this with them!