Packing for long term or short term travel can be tricky. Would you believe if I told you that my bag doesn't differ much from packing for a week or packing for 3 months? It drives Scott crazy actually but my argument is that all my clothes still fit into a carry on bag!
Pretty freaking neat if you ask me.
With spring is coming to an end and summer is around the corner meaning if you're like me you're looking for a new look with the new season. However, I do not shop as much as I used to in the days where I used to be a buyer before I ditched my 9-5 job to move to South Korea and start a life on the road with Scott.
I have put together with an awesome summer capsule wardrobe perfect for travelers with this season's hottest styles. Mix and match all of these pieces for a different look in all your photos. The best part? All of this fits into a carry on!
What's a capsule wardrobe?
A capsule wardrobe is a collection of clothing that can all be mixed and matched together. Typically this means you will own less clothing but everything can be worn together or mixed and matched for different looks. These collections typically will last a season or even longer giving you a chance at a more minimal wardrobe – which is perfect for people who are traveling all the time.
Why is a capsule wardrobe perfect for travelers?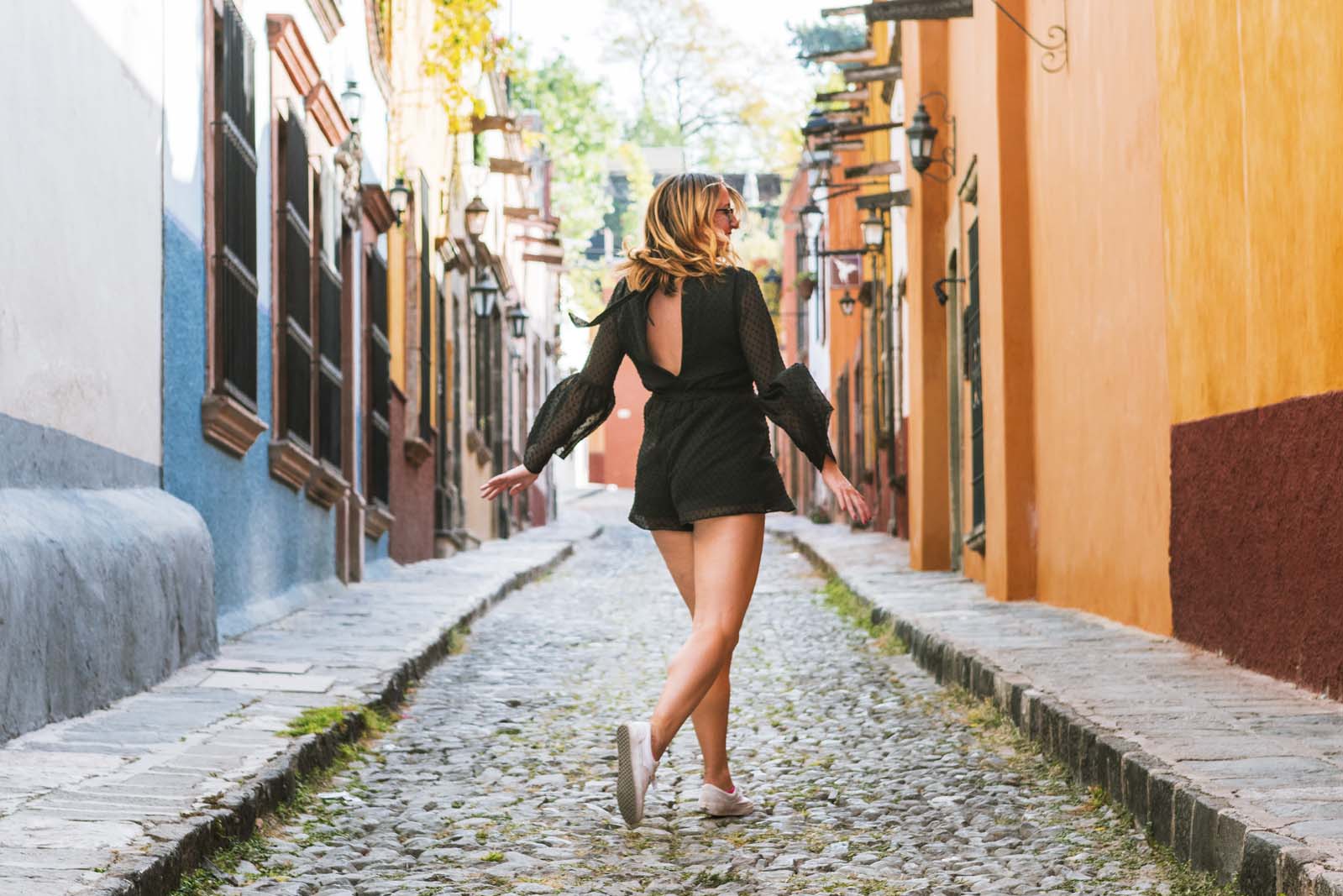 To me it's obvious, less is more! I was one of those people who LOVED over packing and having an outfit for every possible scenario that could happen while on a trip. I would pack an outfit thinking I would get the perfect Instagram shot with it and came back home without ever wearing it and foolishly carrying it around for months.
After I started carrying all my luggage on my back for months on end it really changed the way I thought about packing. Yet I didn't want to sacrifice my style or cute outfits at the cost of not wanting to carry everything.
When I found out what a capsule wardrobe was a light bulb went off. I needed to stop carrying outfits that could only be worn once every week or so and start bringing clothes that can be mixed with other pieces of my wardrobe without ever telling I only had a few items.
Not only are you carrying less, but you're always switching things up. Better yet, I usually find awesome accessories when we travel like the sarongs in Bali or the jewelry in Thailand to help accessorize my outfit even further without taking up much space.
Trends for Summer 2018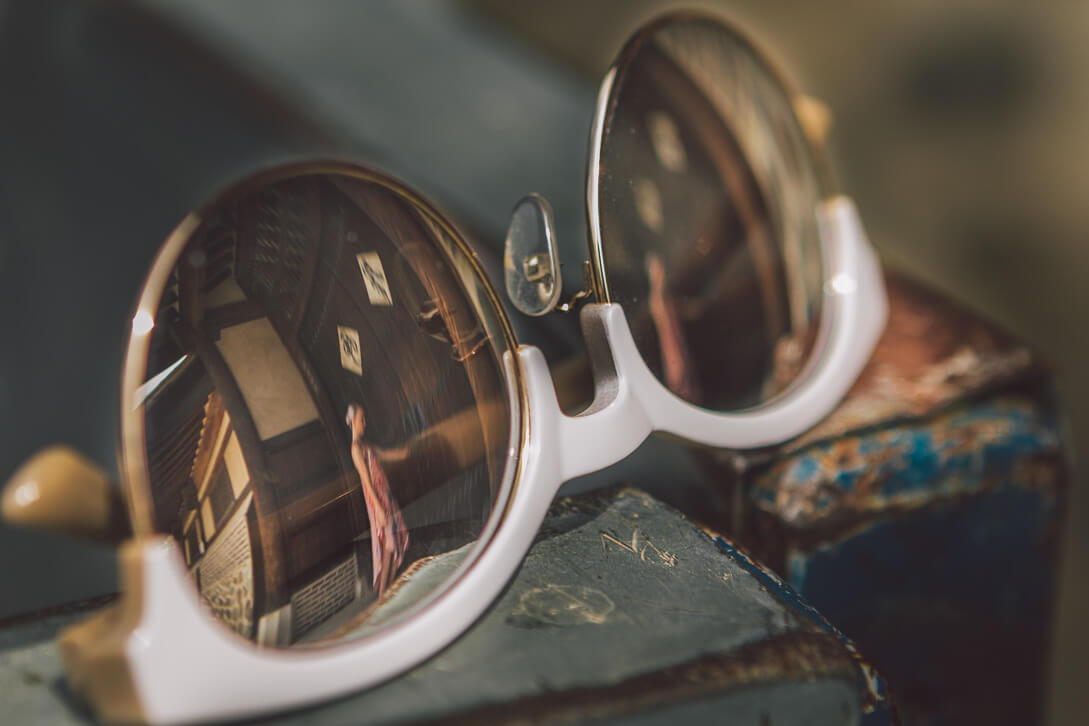 Below I have picked out my favorite styles that can be all worn together. You'll notice that I've picked alot of black, well that's because black is timeless, doesn't stain, is flattering on the figure, and well goes with everything. I have also picked out popular colors that are in this season including warmer tones with yellows, oranges, and reds, plus fun prints that can be mixed and matched easily. Off the shoulder, tie front tops, two-piece outfits, high waists, and maxi dresses are all the rage right now too.
Click on the individual links below to take you to each items online location available for purchase. By purchasing through these links we will receive a small commission at no extra cost to you.
Summer Capsule Wardrobe Breakdown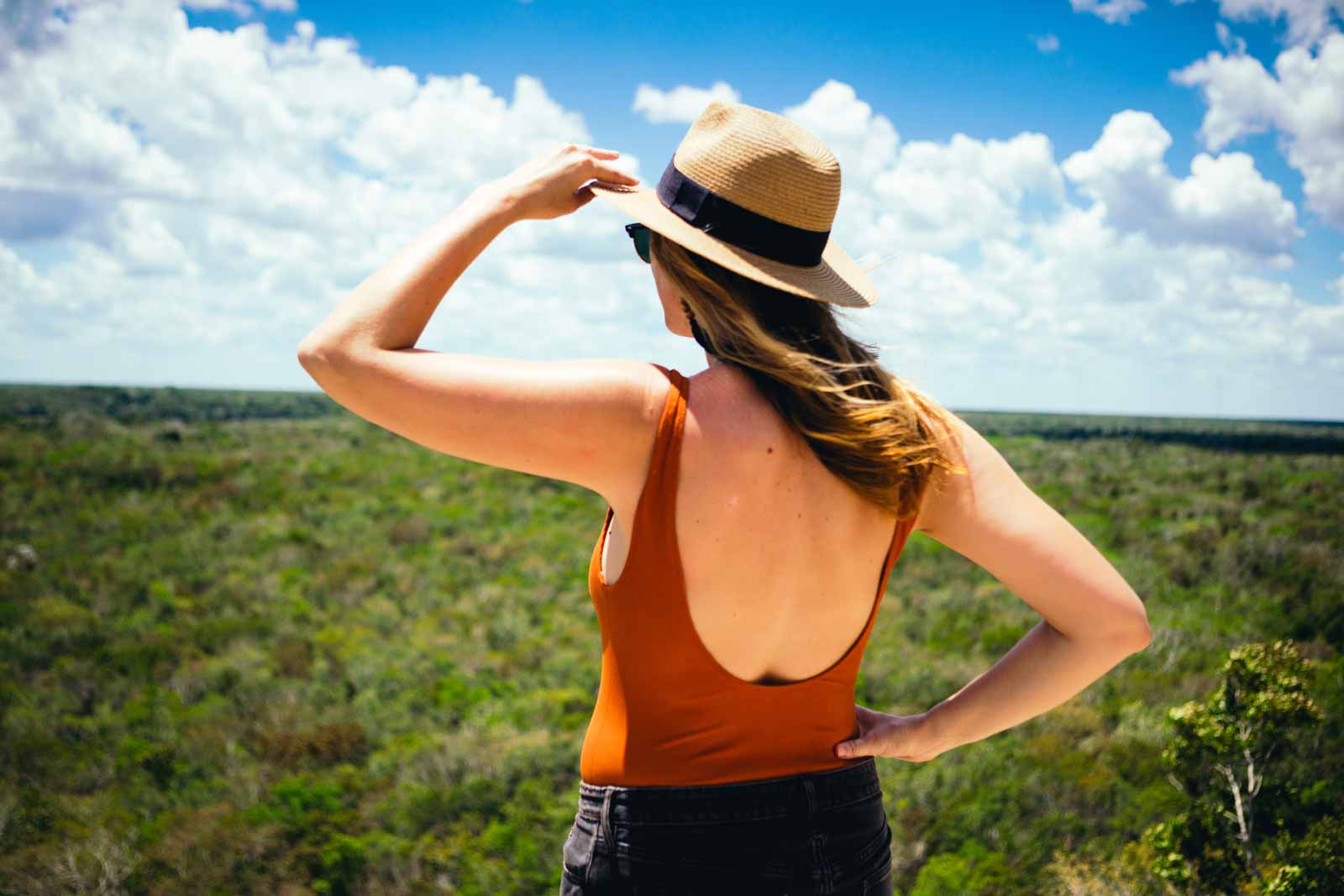 Tops:
It's summer so the weather is inevitably warmer. I have a combination of some tanks, a shirt, tops that also can be worn as separates or with their two-piece counterpart bottom, and a denim shirt for any chilly evenings.
I have personally been loving the bodysuit shirt for the perfect tucked in and put together look. I also can't help myself for a striped tee to mix and match. I am loving the floral prints and flowy tops that can be mixed and matched. What I love about the tie up tops is some of them can be worn multiple ways to switch up your look!
Shop:
Madewell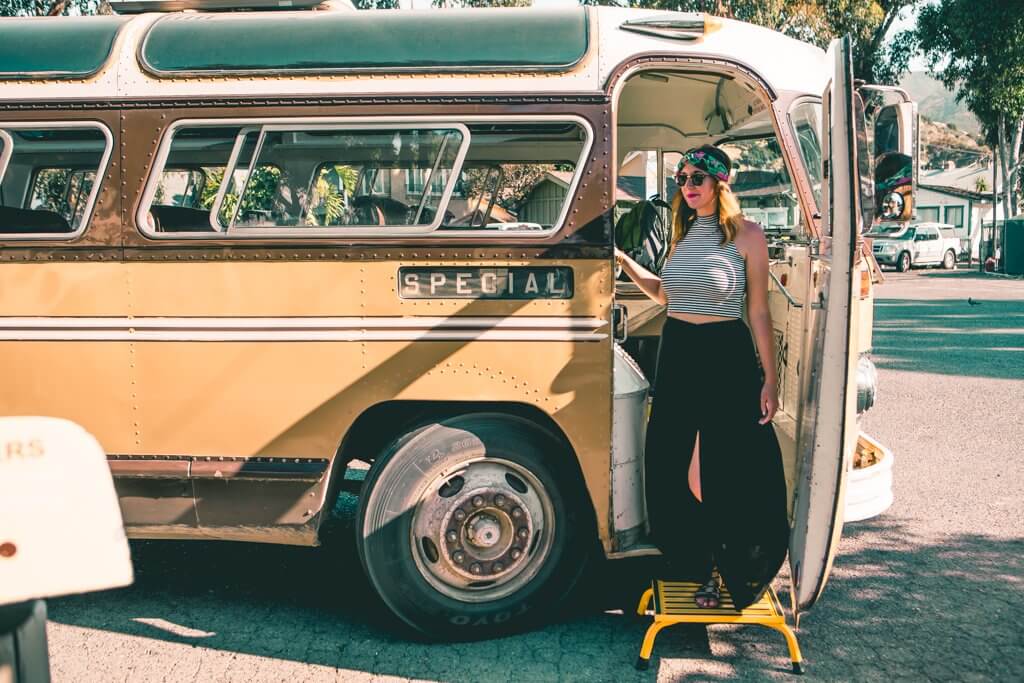 Bottoms:
The bottoms are pretty simple, the weather is warm so I love having different options of shorts. I am loving the high waisted styles as they tend to hide my midsection, an area I have always been self-conscious about and can still pull off crop top tees without worrying about having dessert later. They cover the pooch!
I love having both a denim and a black pair of shorts to choose from, both go with all the styles of tops picked out.
Last, I have a slit skirt and the two skirts that go with the two-piece sets. It's great to have a solid black skirt as well because black goes with EVERYTHING.  All of these items are such versatile pieces that can be dressed up with the floral tops or tie front blouses or dressed down with a plain crop tank and sandals.
Shop:
<
Dress/Two-Piece Sets:
If you're like me you LOVE dresses because in one piece your entire outfit is together no thinking or planning involved. I am also obsessed with the two-piece outfits because you can mix and match them with different tops and bottoms.
What I love about these picks are that they can easily have a different look with the shoes you pick, accessories, or even a jacket. I love wearing my casual white Vans and a sun hat with my dress during the day and swapping out for my strappy black sandals and combed hair for a more dressy look for the evening. Also, ALWAYS travel with a LBD. I found mine to be the most worn piece in my entire travel wardrobe.
You can also make a DIY two-piece set with your black maxi skirt in the bottoms section! I actually do this all the time!
Shop: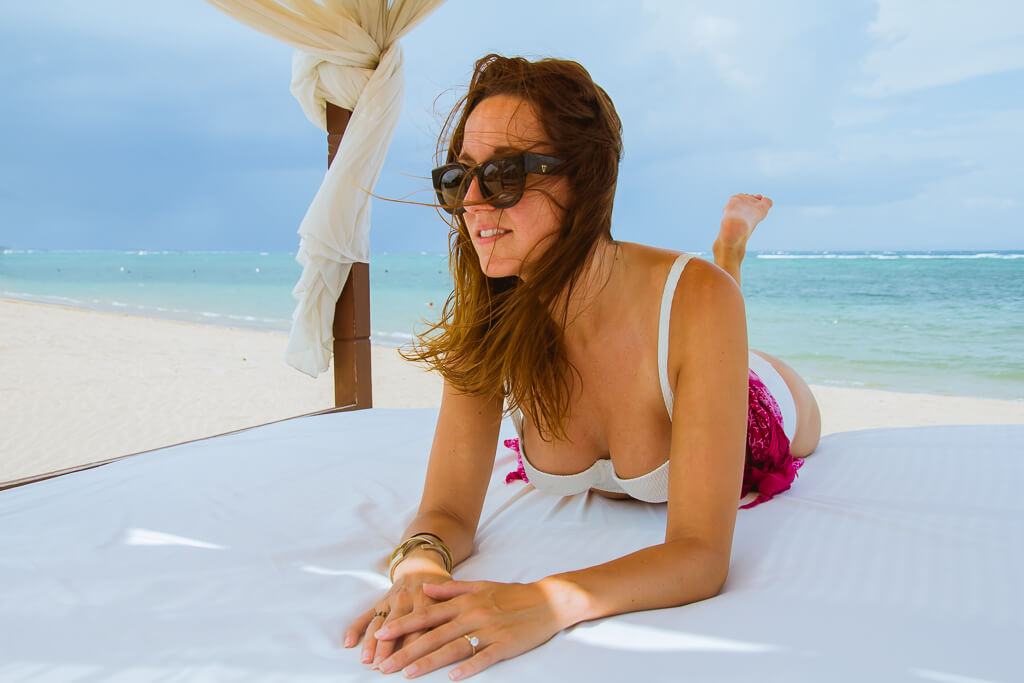 Swim:
I have been loving one-piece bathing suits making a comeback the past few seasons because they cover up the areas I am self-conscious about and some of the styles are really sexy. I have been loving my solid black one-piece bathing suit recently because besides wearing it for swimming I can just throw on a pair of shorts and viola! it looks like I have a cute bodysuit tank on! The swimsuit alone can be worn as a top or as your bathing suit! Genius!
I also like to carry at least one bikini with me. I have been loving the more sporty looking tops that can easily be worn as a bralette under my tanks and muscle tees. If your shirt is cut low on the sides you get a little sneak peek at the cute design underneath.
Shop: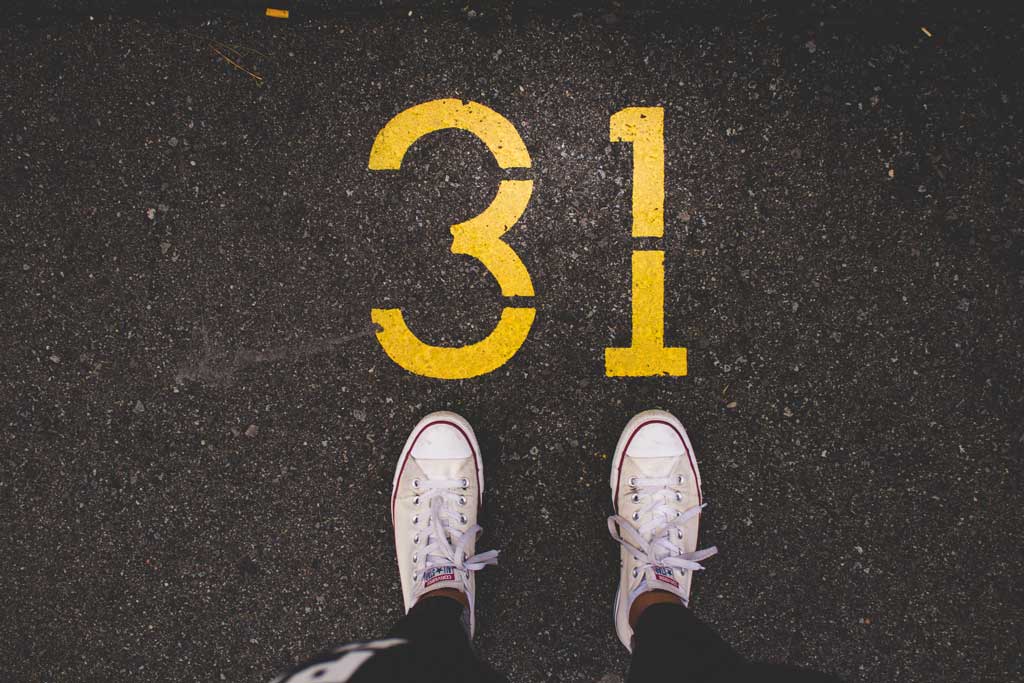 Footwear:
Buying shoes is one of my favorite hobbies which is probably because buying shoes was my career for almost 5 years. It's a shame I can't travel with more shoes! Since I can't I've picked out some styles that will go with everything. I love having a pair of comfy sneakers like Vans. They go with jeans, day dresses, shorts, just about everything and give you that extra cushion for long days on your feet exploring a new city.
I have also selected two different pairs of sandals. I love having a good pair of stylish black sandals because black goes with everything and can be dressed up or dressed down. I also love having a pair with a little bit of a color pop to help make an outfit with basic colors stick out a bit. Both sandals are flat, comfy, stylish, and perfect for standing or walking for longer periods.
Shop: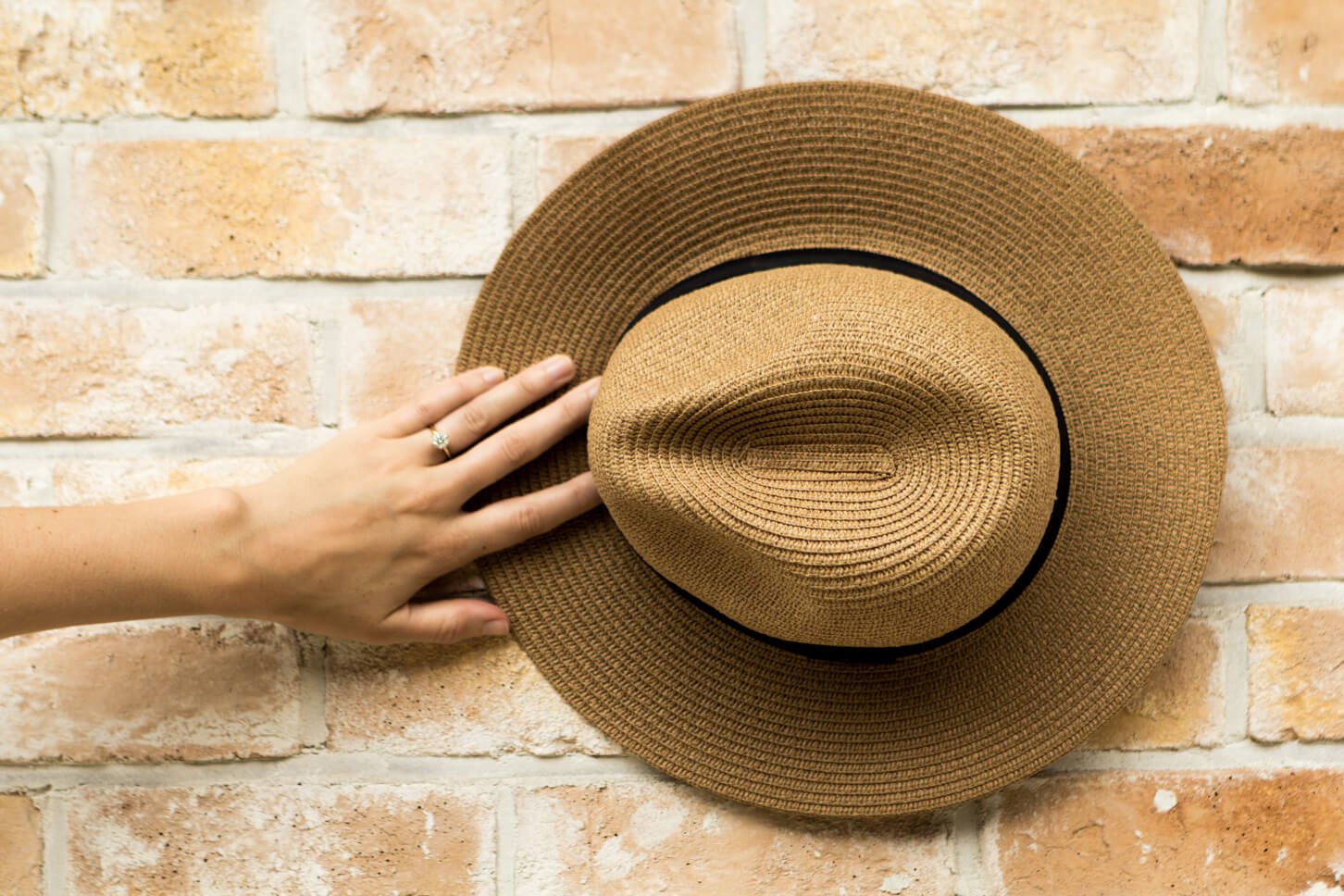 Accessories:
One of the most important keys to having a successful capsule wardrobe is the ability to be a successful accessorizer. What I like to call Successorize!
When we are traveling I like to pick up cute accessories on the way. As mentioned before I love getting colorful sarongs in Bali and cute jewelry in the markets of Thailand to name a few examples. If I invest in any souvenirs while traveling it's typically accessories because they are unique and small enough to carry around.
I love finding a good hat and actually get asked frequently how I travel with one all the time. I usually wear my hat on long flights so it doesn't get ruined but the one I've picked out in the capsule wardrobe collection is PERFECT for travelers because its foldable and packable meaning it won't get ruined or look funny after shoving it in your carry o12-hour a 12-hour flight! FTW!
If you don't already own a sarong, treat yo'self immediately to one. I don't go anywhere without one warm or cold weather! I love having them on the plane as an extra light blanket, wear it around my waist on the beach, wear it as a decorative scarf, or sit on it at a park or at the beach. Some people even wrap it on their head for a cute head scarf look. The possibilities seem endless and that's why I stocked up on about 10 on our last visit to Bali where they are EVERYWHERE!
I've also picked out a woven hand bag as those are all the rage this season, a good solid pair of black sunglasses that are great quality and won't break the bank, and a cute head band that can dress up or snazz up an outfit or beach day effortlessly.
I could go on and on about accessories and had to limit myself since you should take advantage of all the shopping when you travel! The last item is a good pair of stylin' shades. I really love the Australian brand Quay because they have expensive looking sunglasses that are great quality in around the $40 range.
Shop:
---
There you have it! My picks for an amazing summer capsule wardrobe for any female travelers this season that all fit into a SINGLE CARRY ON!!! I am curious to know if any of our readers have adapted to capsule wardrobes or how you pack your perfect
I am curious to know if any of our readers have adapted to capsule wardrobes or how you pack your perfect carry-on bag for your travels. Be sure to let us know in the comments below!
Looking for a good carry on?
We love carry on only luggage!  One of our favorites is a backpack because besides being easy to carry on your back, it can fit everything! We recommend this one below. It's 54 L which is rather large and can fit ALOT! What's even better is the bag is designed to fit airline restrictions carry on size. No more paying expensive luggage fees or worrying about your luggage getting lost on the way to your vacation!
---
Loved this post? Spread the love below on Pinterest!