The first day of summer has officially arrived which means it's the time of year for vacations and summer getaways. If you're anything like me you love to have a fresh look for your travels with the season's popular styles. This summer is full of muted colors, floral prints, denim, jumpsuits, and flowy silhouettes. I have to admit that I love it! I am a big fan of the colors I am seeing across the web and window shopping at my local malls. I am also a huge fan of the flattering fit of this season's silhouettes.
Planning a trip or going on a staycation this summer? Then be sure to check out the hottest styles of the season for your summer getaway below!
Note: Clicking on the images below will direct you to the website in which you can purchase the product. By purchasing through this post I receive a small commission at no extra cost to you!
Lacy Rompers
The first time I laid eyes on my first lacy romper of the season I HAD to buy it! I own the black romper below and wear it all the time. I absolutely love it, just scroll through our Instagram account and you can probably spot me wearing it in at least 10 photos already. I am a huge fan of rompers in the first place and am loving the feminine and flirty sheer lace details in the styles below. These can be worn casually during the day with flat sandals and a sun hat or dressed up in the evening with a wedge, nude sandal, and some cute earrings. 
Love Triangle Lace Romper
|
Honey Punch Embroidered Lace Romper in Dusty Rose
|
 Honey Punch Embroidered Lace Romper in Black
Wrap Dresses
Another hot style this season would be the wrap dress. I love this style because you can wrap and cinch your waist to its actual size giving you a flattering slimmer look showing off your feminine waistline. Floral prints are super popular in this style currently giving these dresses an even more softer, dainty look.
Jack Wills Chesham Floral Wrap Dress | MinkPink Lovina Wrap Dress | Hinge Midi Wrap Dress
Tencel
This lightweight environmentally friendly fabric is big this summer season. I love the different styles whether its tops, rompers, dresses, or button down shirts that Tencel is available in this summer. There's nothing worse than bulky material during hot weather, but Tencel is light weight and totally breathable. I like to look for pieces that could carry over into my fall wardrobe with a sweater, leather jacket, or boots.

Lovers & Friends Emily Jumpsuit | GAP Tencel V-Neck Wrap Romper | Velvet Heart Tencel Longsleeve Dress
Maxi Skirts with Slits
Whether it's on a maxi dress or skirt, slits are in! I love it because not only do slits help give your legs a breeze on a hot summer day but they are flattering and great for photographing. I am a huge fan of photos capturing the movement of the skirt or dress in the wind. This looks is perfect for anyone who wants to be casual but still a little sexy.

The Jumpsuit
Move over rompers, the jumpsuit is taking this summer by storm. I just bought my first jumpsuit a few weeks ago and LOVE it. Not only are they comfortable but I really like that no thought has to go into my outfit. It's the lazy girl's way to look fabulous. Just grab your jumpsuit, pull your hair in a top knot, and grab a pair of sandals for an effortless chic look.

Asos Wrap Front Jumpsuit | Asos Bershka Wide Leg Striped Culotte Jumpsuit | MinkPink Lovina Jumpsuit
Off the Shoulder
The off the shoulder tops carried over from the spring season into summer and I am completely okay with it! I love the exposed shoulders and neckline, it's flirty and in my opinion, draws attention to the face like a perfect headshot portrait. There are no women out there that this style doesn't look absolutely amazing on. You can find the off the shoulder look across the board in all different styles from tops, dresses, to rompers and jumpsuits.

One Piece Swim
One piece swimwear is back again this summer hotter than ever. I actually haven't bought a single bikini this year instead have been shopping around the one piece department for this season's swimwear. I have a great solid black one piece but keep favoring my Billabong pink candy stripe one piece. I am obsessed and wear it with just shorts on a beach day. Every time I've worn it in public I get stopped by at least one girl saying she loves it. I find myself wanting more and more one pieces, especially since they can pretty much be worn like a bodysuit and double as a shirt!
For the Head
Help keep the sun off your face in style with a cute sun hat or just accessorize yourself with a cute silk headband. This first hat is the closest I have been able to find to the one I actually own and bought in Korea almost two years ago. I will continue to wear this hat until it either flies away in the wind or falls apart. (I should probably order a backup!) I can't help but love the wider brimmed straw fedora because it goes with EVERYTHING! And I actually get compliments on the hat all the time, it's one of those classic pieces that just doesn't go out of style. Also, sun hats with a little message written on them are big this year and perfect for an epic travel photo by the beach or pool. I am also a huge fan of the silk headbands, and even though I am obsessed with the $500 Gucci prints, there are amazing affordable options instead like the one I picked below for $10!
 Wide Brim Straw Panama Hat | MANGO Printed Headband | Do Not Disturb Floppy Straw Hat
Footwear
Shoes, I seriously could go crazy but have to limit myself here. I like and want too many shoes every single season. Luckily we travel so often that I have to choose wisely and save ourselves from emptying our wallets and filling up our closet with too many shoes. When you're traveling whether long term or a weekend getaway comfort is key. It's likely you'll be walking more and no one wants blisters or sore feet on vacation. I recommend getting a cute pair of white sneakers, they can be worn with pretty much anything and give you a comfortable casual look with your romper or jumpsuit. I also recommend getting a comfy pair of slides and a sexy strappy gladiator style sandal. Trust me, you do not need more than a grand total of 3 pairs of shoes whether you're on a 3 day trip or a 3 month trip.

---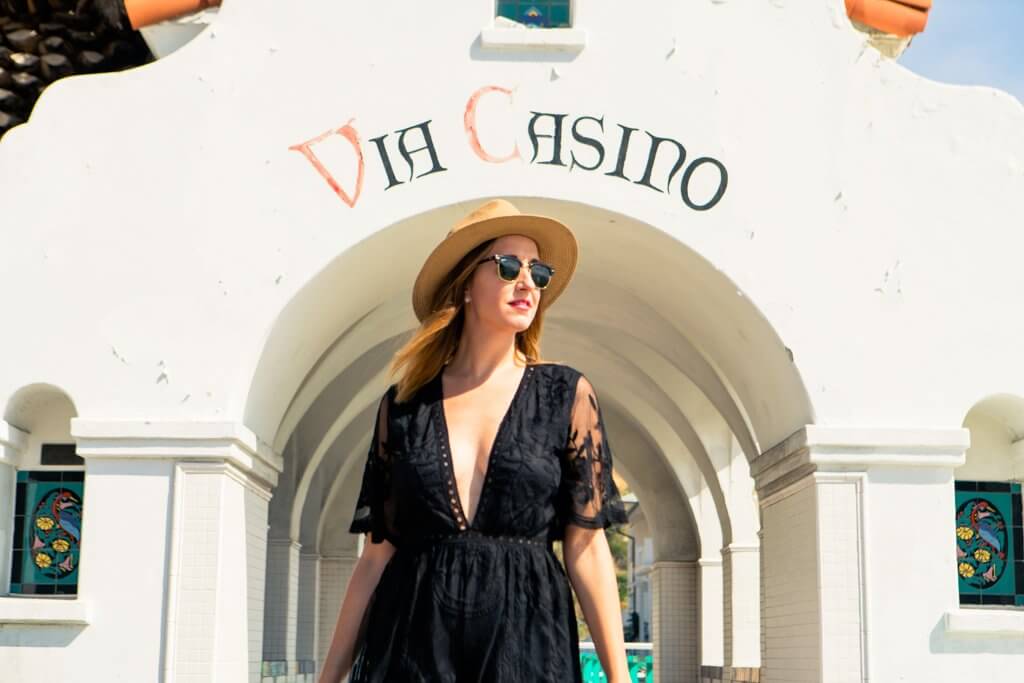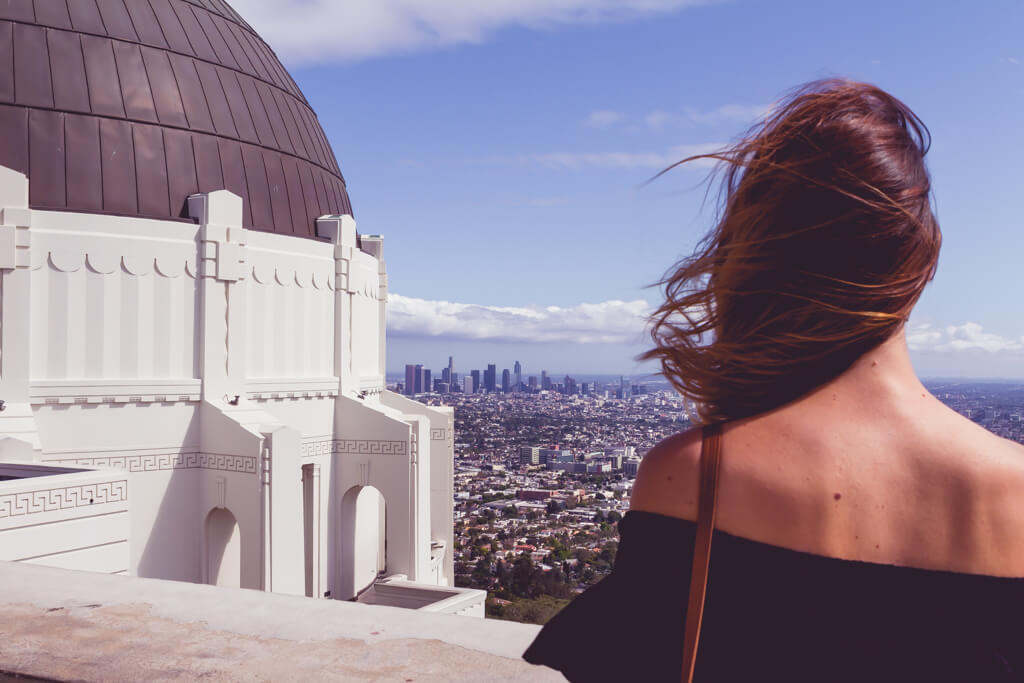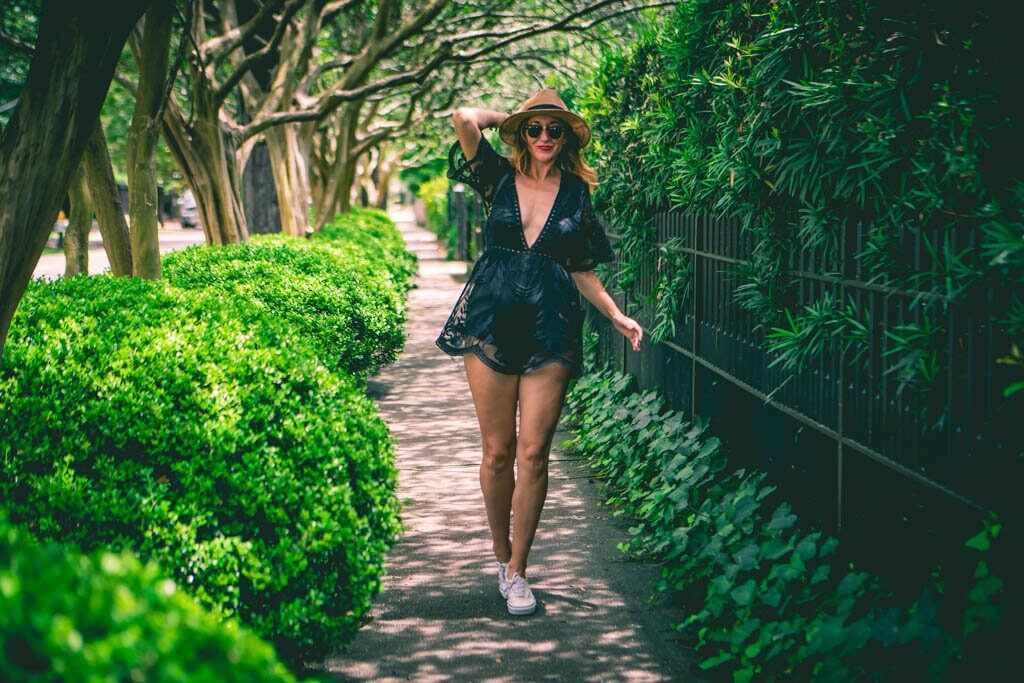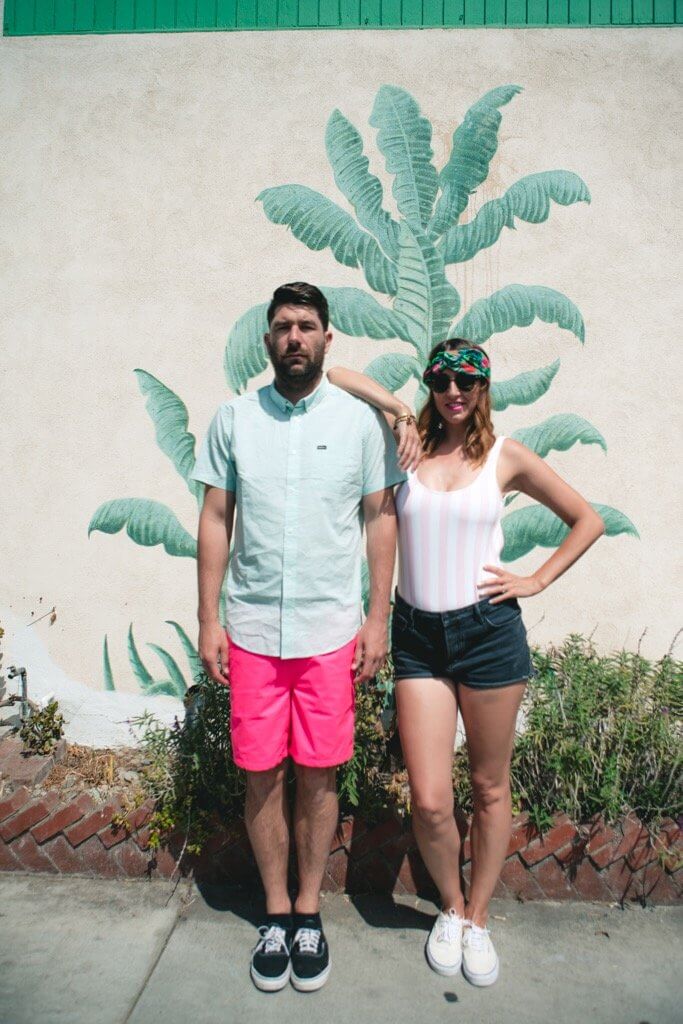 There are my picks for the hottest styles of the season for your summer getaway! What's your favorite look this season? Share your thoughts below in the comments!