Three weeks and our first and highly anticipated trip to Nepal. The two of us have always wanted to come here, so when an opportunity presented itself to us we jumped on it like white on rice.
Check out our impressions of Nepal from our one month trip!
At First Glance
Before coming to Nepal we knew to expect to see some of the after math still from the devastating earthquake of 2015 killing 9,000, injuring over 22,000, and displacing thousands more people from their homes. Driving from the airport to Kathmandu's tourist hub, Thamel, we saw dozens if not more buildings still in piles of rubble or empty spots where buildings once stood.
This was our first 20 minutes in Nepal. Besides the obvious destruction of buildings another thing that we noticed immediately would be the dust and pollution. Kathmandu was rated the 3rd most polluted city in the world in 2016 and it was no surprise to learn this as we felt like we were just walking through a gray haze on most days.
This ended up not only making it so we couldn't see the mountains in Kathmandu but also Pokhara and trekking as well.
As we explored Kathmandu on our first days we wandered to UNESCO site, Durbar Square. Here we saw even more devastation to this beautiful and historical religious temple complex. The buildings are still half collapsed with tape around them from 2015. This was a huge eye opener at how bad the damage must have really been from the earthquake.
As we started to walk around and get our first impressions of Kathmandu we started to notice brick buildings that were still barely intact. These buildings and homes are clearly crooked and look like they are barely being held together. What's really sad is that people live in these homes that are obviously not safe and at anytime look like they could fall down and collapse, injuring, killing, and displacing more people from their homes.
Another sad aspect of the quake, besides people getting injured, killed, and losing their homes with not enough money to rebuild, would be the loss of the beautiful old architecture. The buildings that seem to have been most affected are gorgeous brick buildings with beautiful and intricate details. You can tell which buildings are "newer" and they are ugly and often painted some putrid color. The loss of the beautiful, old architecture means when rebuilding happens, besides UNESCO sites, will be these not so aesthetically appealing buildings that will make Kathmandu lose a little of its history, heritage, and charm.
By the last week of our trip, I thought I was getting a cold, turns out it was just the dust and pollution. I was hacking at night and starting to lose my voice. By the end of 24 days I felt like Kathmandu was attacking my insides. Luckily as soon as I left I felt fine.
The People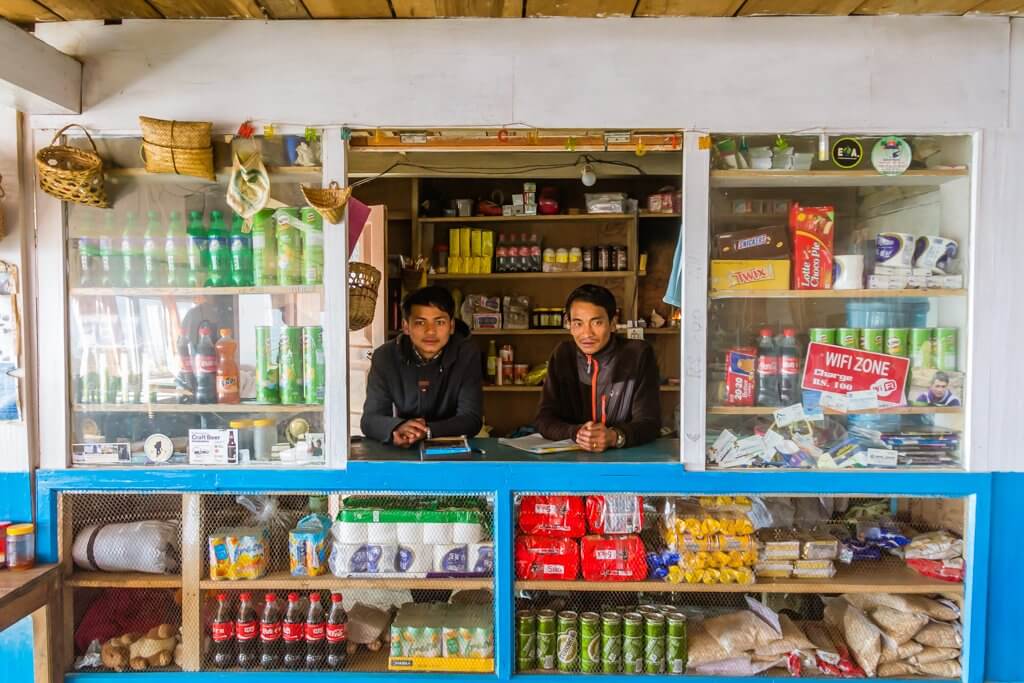 We came out to Nepal to work with a local tour company ran by a local. Our interactions with him and his guides were all pleasant. He introduced us to people all over Kathmandu and everyone was so friendly, but have devastating stories to tell. Whether it be they are struggling with their business or telling their story of how they are trying to succeed we couldn't help but think of how privileged we are to not have the same problems.
While meeting all these people we noticed one thing, these Nepali people were all trying to help out the less fortunate. Shree, the guy we worked with Kathmandu Adventures, gives 50% of his profits to help other Nepali people out. The causes he gives money towards include helping build schools, helping girls and women get an education, and helping those in remote areas affected by the earthquake. We actually got to meet one girl who's education his business was funding while we were in his office by happen chance.
The Nepal Cooking School also gives half of their money to helping women and young girls get an education as well as helping build schools the remote area of Dhading who was severely affected by the earthquake of 2015.
Sarangi Restaurant is a delicious vegan and vegetarian restaurant in Thamel where profits go towards helping people of the Gandharba community, a group of Nepali people who are discriminated against and do not have the same education and job opportunities as others and often end up on the streets selling instruments or playing music. They even have some of the Gandharba people in the restaurant playing music as you eat and earning a living wage.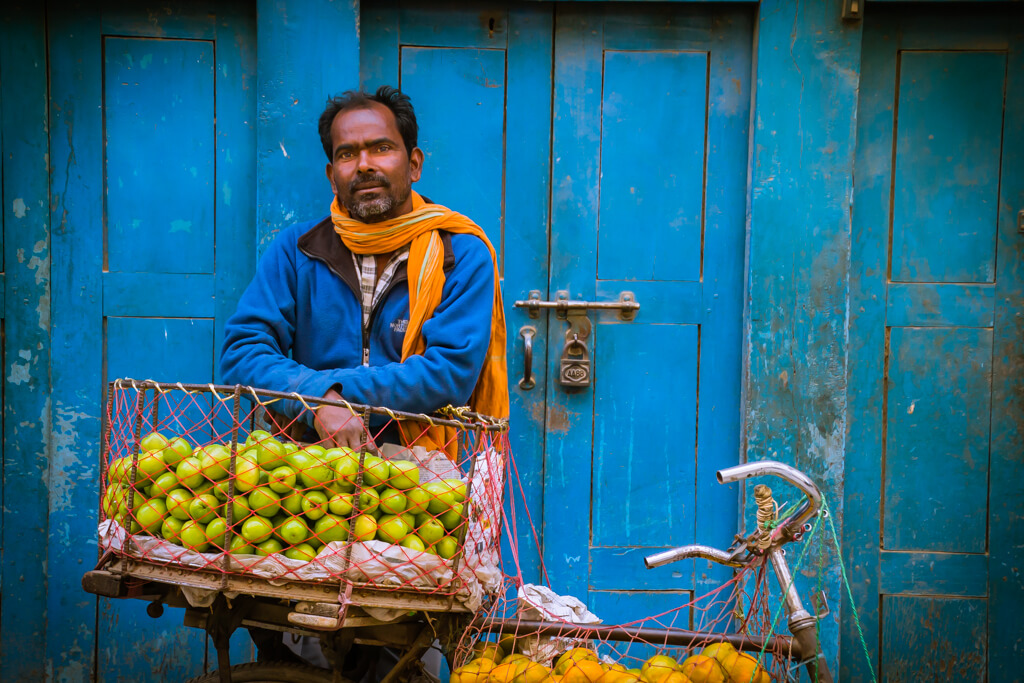 These are just a few of the local social enterprises that we learned about. There are dozens more and it makes you think about the generosity of people who have very little compared to the western world are still doing their best to help people who have even less.
The mountains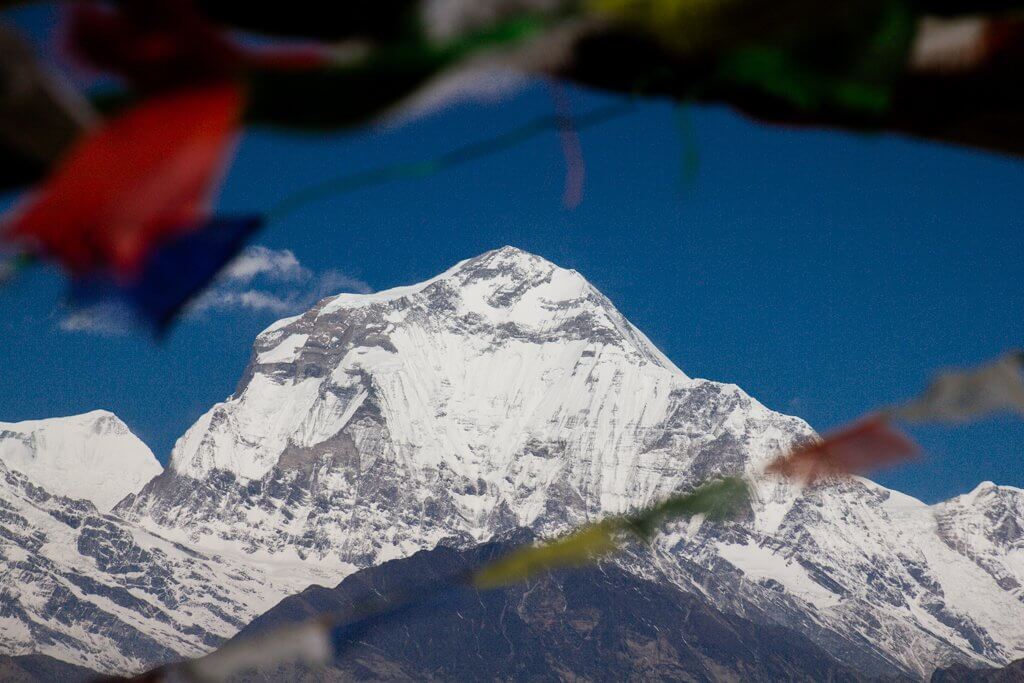 Our favorite part of visiting Nepal would have to be the Himalayas. I mean seriously, jaw-dropping mountains and views here.
Before coming to Nepal we were both, mostly me, nervous about trekking in Nepal because we have been indulging and working out less for the past three months as we have been getting married and home for the holidays for the first time in years. Had we come immediately after living in Korea where we were kicking butt at the gym everyday and hiking all the time that would be a different story, but the truth is we packed on a few pounds and got a bit doughy after enjoying food-heavy holidays like Thanksgiving and Christmas at home.
Since we were here for work and a FAM trip we didn't get to decide what we were going to trek, so we went along with the less challenging trek they picked for us and the other bloggers. We did the 4 day Poon Hill trek in the Annapurna Himalayas. This was the perfect hike to get our taste buds wet and giving us the itch to come back for more.
The trek was slightly challenging, mostly because of all the stairs, but we handled it pretty well. It just made us wish we didn't underestimate ourselves and planned a longer trek like Annapurna Base Camp or Everest Base Camp before our after our organized trek. Although, I would have had severe anxiety if we planned either of those treks without trying one out first to make me feel confident enough that I could do a more challenging one.
We really want to come back and do more trekking, the question is when? We HAVE to make it happen.
We will use this guide from Becki of Borders of Adventure who has done Everest Base Camp and put together all the information we need to plan our perfect trip when we decide to do it ourselves!
Being in Nepal and going to the mountains is also unbelievable because you're looking at some of the tallest peaks in the world. I mean 8 out of the top 10 tallest mountains in the world rest here in Nepal. That's pretty darn impressive.
Overall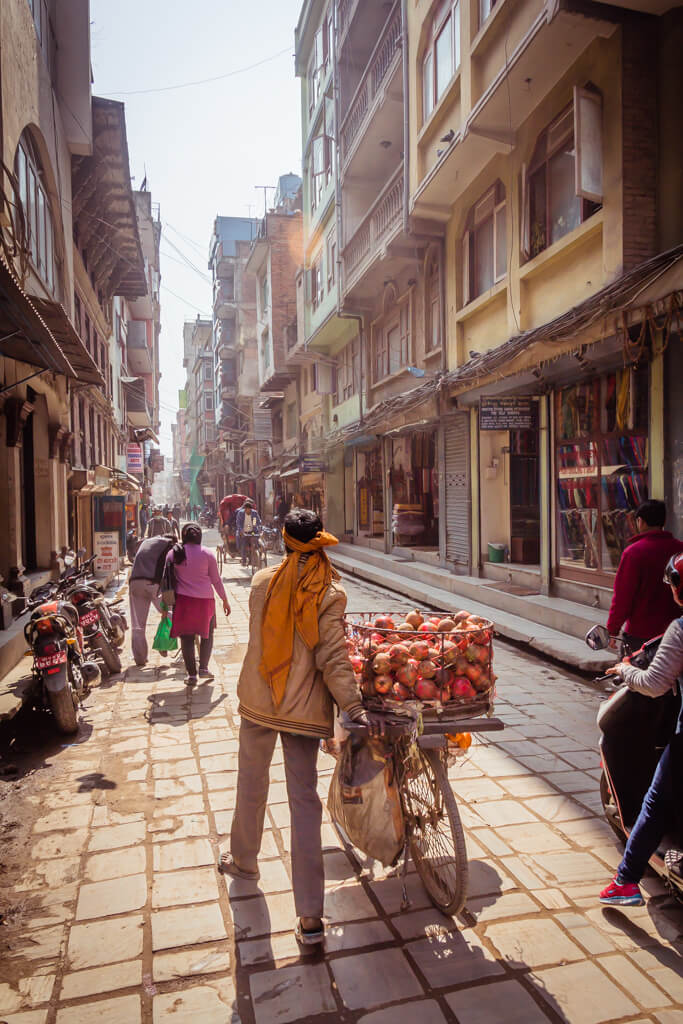 I feel like we say this about everywhere, but we really loved Nepal. Despite the dust and pollution, this country really has a heart of gold and is resilient beyond belief. We really loved how local businesses are trying to help eachother out. With friendly locals and incredible views, this is a place we will be keeping on our radar for any chance of a return trip as often as possible. We at least have to be back for one big trek, that is a must!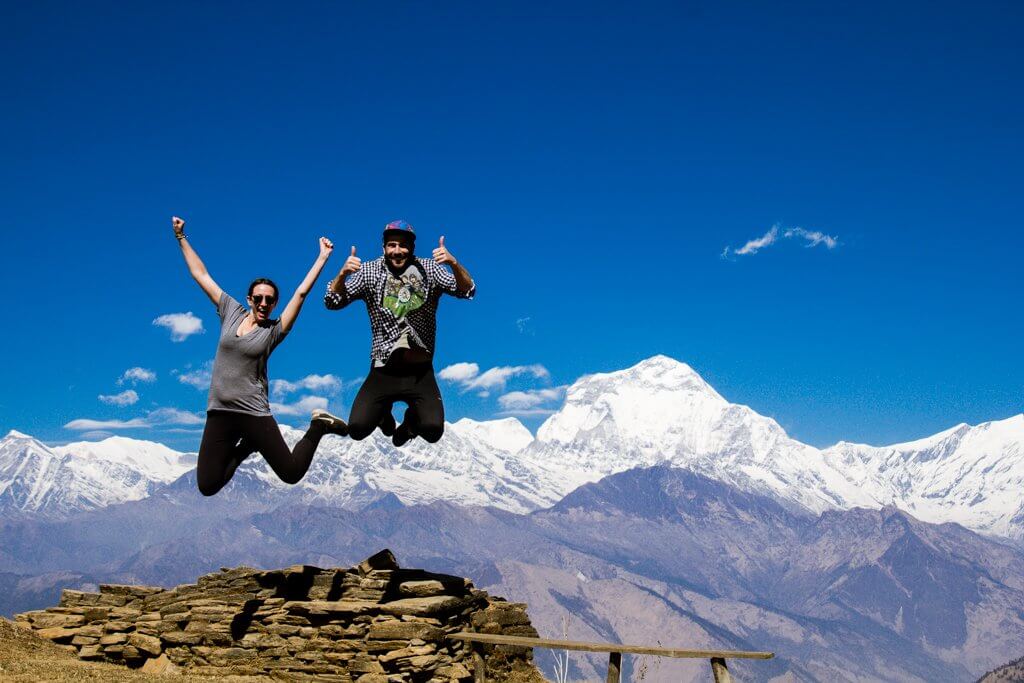 Thankyou Nepal for such a wonderful time! WE WILL BE BACK!
Read more about Nepal everything from what to to do Kathmandu, everything to see and do in Pokhara, and another great short trek in Nepal via Kathmandu Valley Rim!