Every trip we go on we ask ourselves backpack or suitcase? Whether it be an overnight trip or a 4-month trip we usually end up with backpacks because we love being hands-free when traveling. Not only that but it keeps us in check and usually makes it so we don't overpack. If you're looking to go on a trip soon and want to know how many full-time travelers pack for their trips then check out our favorite travel backpacks for every type of traveler.
Best Travel Backpacks for Every Occasion
Best Travel Backpacks for Day Trips
Going on a long trek? Then you will need to make sure you drink a lot of water to stay hydrated. That's why we love Camelbak backpacks with the built in water bladder. Fill up you water and you're good to go. There are several different sizes to choose from.

I prefer the smaller less bulky backpack. The Camelbak Sequoia 18 is perfect for day treks with a reasonable amount of room for an extra change of clothes, food, and water for the day without weighing me down too much.
Scott prefers the larger size in Camelbak's Fourteener 24, like the smaller backpack it has enough room for an extra change of clothes, room for snacks, a larger bladder, and enough room to put his camera inside.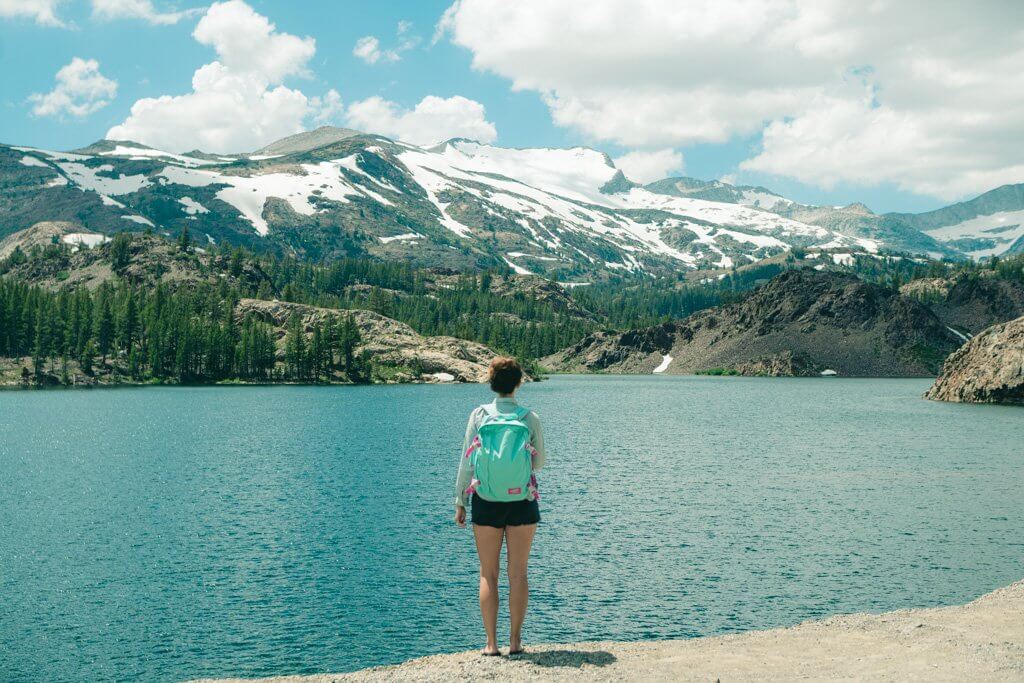 Best Travel Pack for an Overnight Trip
Sometimes you're not going on a long adventure and you just need a great overnight bag. Most bags will work for this, but we are in love with this carry on friendly size travel backpack. I actually have started using this size as my go-to day bag as well as my short trip carry on only luggage. There are the perfect amount of zipper pouches and great compartments for electronics in this Yogaw Business Backpack Flight Approved Carry on Backpack.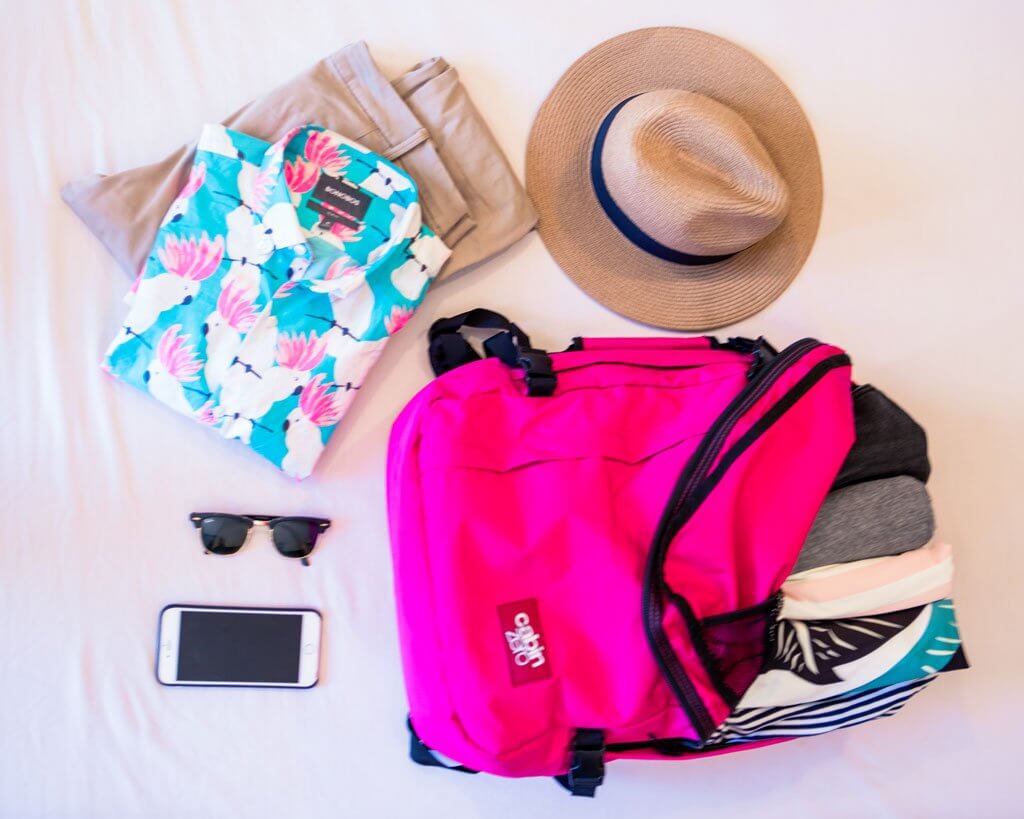 Good Backpacks for Carry On Travelers
We really would love to transition to carry on travel only especially with expensive luggage fees with a lot of airlines these days! This amazing travel backpack's size is 54L and perfect for a long term or short term go to carry on bag. Not only does it fit almost every airline's carry on size allowance but these bags can hold A LOT of stuff! There is a space to fit a laptop on the inside sleeve and another pouch for random accessories.
Best Travel Backpack for Long Term Travel
If you're going on a long trip we highly recommend investing in a high-quality 65L+ backpack. The size really will depend on how much you can physically carry. We only end up wearing the backpack full of our belongings for short periods of time like walking from a bus to a hotel, so do not let the idea of thinking you will be carrying this on your back at all times scare you. We travel for months with both of our clothes, shoes, and toiletries all fitting into one big backpack and packing cubes, more on those bad boys down below.
Best Travel Backpacks for Photographers
This is Scott's latest and greatest buy and a travel photographer and photographer's dream bag. He has tried several different camera backpacks and they all end up not being able to carry the weight of his laptop, externals, camera, lenses, and accessories and end up ripping.
Peak Design has come out with this specially designed everyday camera bag. The compartments are great to carry different lenses and camera gear as well as tiny zipper and pockets for smaller accessories like SD cards and batteries. There is a computer sleeve as well making it easy to carry our entire work setup in one bag when we travel.
We have the nice compact size Manfrotto BeFree tripod that can be connected at the back on the exterior of the backpack.
Even better yet our DJI Phantom 4 drone can be connected on the back as well which saves us from having to carry an extra big bulky backpack when we are out exploring.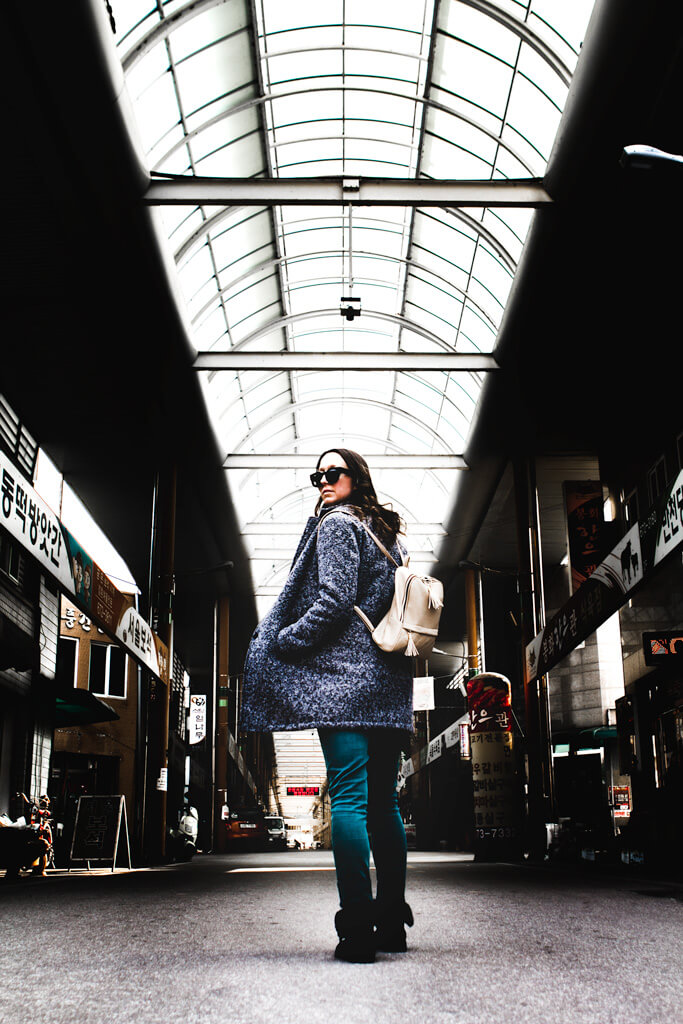 Best Travel Backpacks for Fashion
I love having a backpack purse when we travel. Not only are my hands still free but I can carry all my essentials around for the day on my back and still not sacrifice style. I also love these small purse backpacks because when empty they barely take up any space in your other backpack. I have been traveling the past few years with one of these purses and don't plan on switching back to a regular purse anytime soon.
Bonus Tip: Use Packing Cubes
We can't travel without packing cubes. Some people prefer not to use them, but if you read enough travel blogs you'll notice a reoccurring theme, full-time travelers love packing cubes! Keep yourself organized and limit yourself to only pack what can go in the cubes. This has saved me from over packing and honestly, I was able to fit enough clothes on each trip to fit in the cubes. Here are our suggestions for packing cubes!
For Smaller Travel Backpacks
These small 4 set packing cubes are awesome, smaller than our typical cubes this pack comes with 4 cubes making it the perfect organizer for your carry on bag or travel backpack.
For Bigger Travel Packs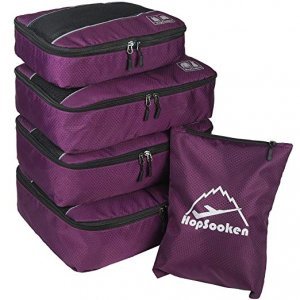 We use three main packing cubes for long trips, one for my clothes, one for Scott's clothes, and one solely for toiletries. This helps keep our bag organized and saves TONS of space. We still have extra room after putting our 3 cubes in for shoes and big bulky sweaters or jackets. A tip would be to roll your clothes tightly and neatly stack them in your cubes. You will be impressed how much can fit into such a small space plus it keeps you organized.
Traveling out of a backpack is great. If you have any questions feel free to ask in the comment section below. Do you have a favorite travel backpack? Let us know!
"We (Bobo & Chichi) are a participant in the Amazon Services LLC Associates Program, an affiliate advertising program designed to provide a means for us to earn fees by linking to Amazon.com and affiliated sites."
Did you find this post on the best travel backpacks helpful? If so, share the love below on Pinterest!