A few months ago we got the opportunity to knock off one of our huge bucket list items. Trekking in Nepal. We came for the trekking, but fell in love with the people, the culture, the FOOD, and of course the views!
If it seems like I am constantly saying we are knocking off bucket list items, it's because the more we travel the more amazing stuff we find out that we want to do.
For example, we wanted to go to Nepal and see Kathmandu and some baby hikes, because lets face it, a baby hike in Nepal is harder than most hikes elsewhere. Did that, now we wanna go back do Everest Base Camp, the Annapurna Circuit, photograph the Milky-Way, and ride in a helicopter.
Yes, it's a tough life.
How We Ended up in Nepal
We got the opportunity to do this trip in Nepal by meeting a tour guide operator in Manila at TBEX, where I spoke about hyperlapse photography. We hit it off talking about Nepal and I told him this was our dream destination, months later he said you want to come?
That was a no brainer.
The goal was we would make a fun video in exchange for a trip to Nepal for three weeks.
We were elated at the opportuni, y to say the least. For us it's a huge step towards our goal to get paid to travel the world and create content!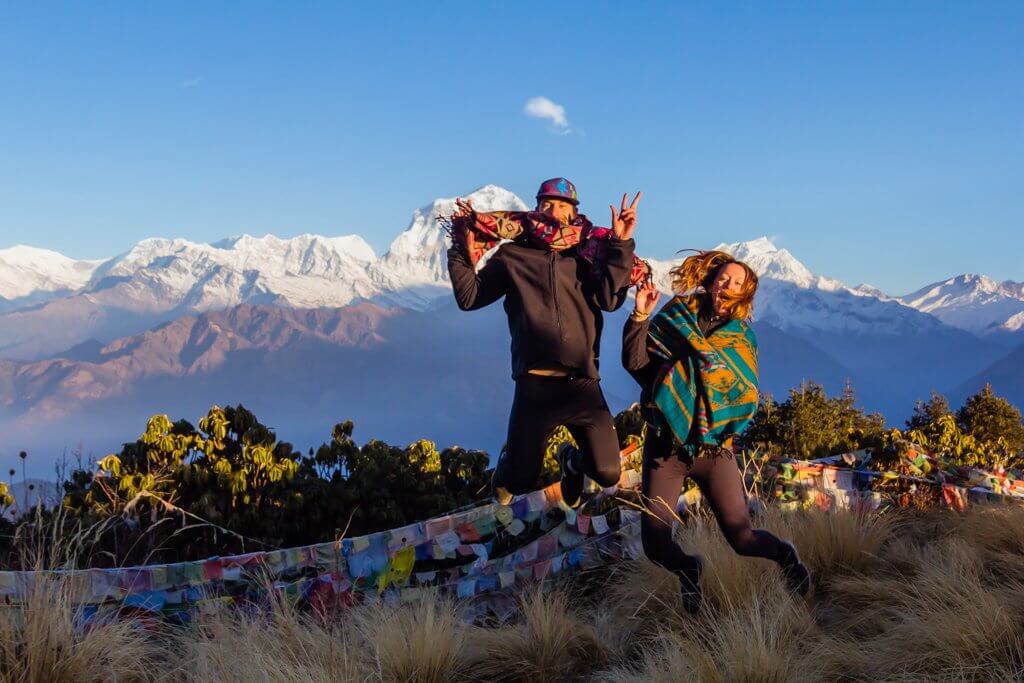 We believe it could take a lifetime to really learn about a place, since we don't have enough lifetimes to do it all, we will just share our favorite highlights and notes from our trip in the photos below.
The People of Nepal
When we travel, especially long distances, the first couple of days we like to have ZERO activities. Just to recover from the occassional jetlag and wander around on foot and get a feel for the place.
Right off the bat, the first thing that caught my attention were the people with their welcoming smiles and bright, brilliant, splashes of color.
Take this handsome man for example, and those colors!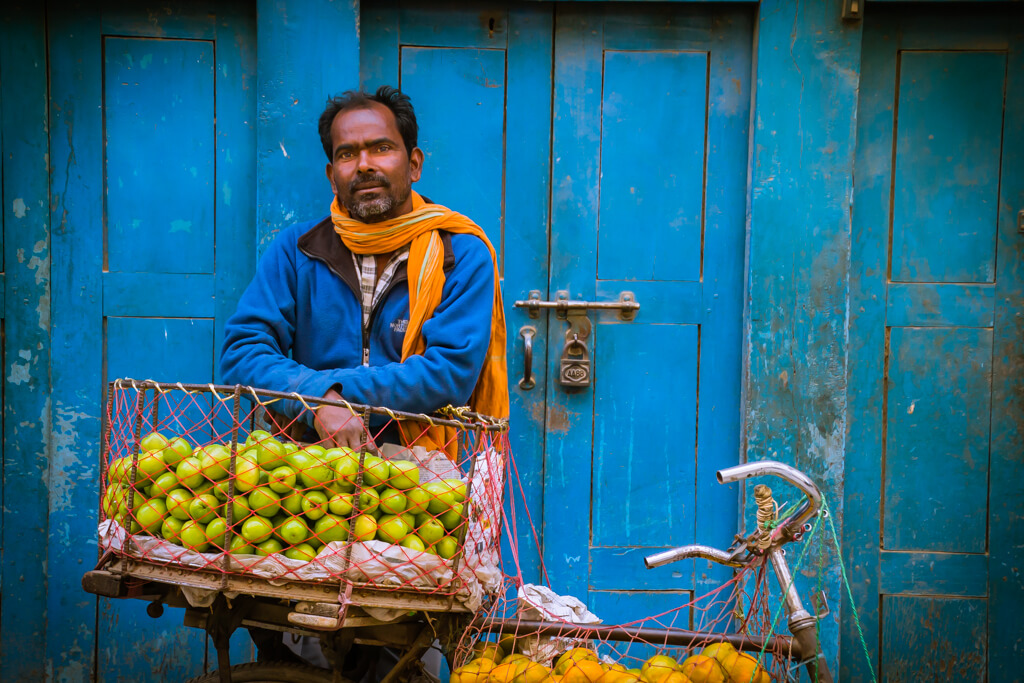 I long to get better at portrait photography, but one of the hardest things is asking to take a portrait. It feels so invasive. However, in Nepal, anyone and everyone was excited to have their portraits taken.
Moments later, another scene where the colors, framing, and willing participate line-up. One things for sure for portrait photographers in Nepal, be sure to have extra memory and charged batteries.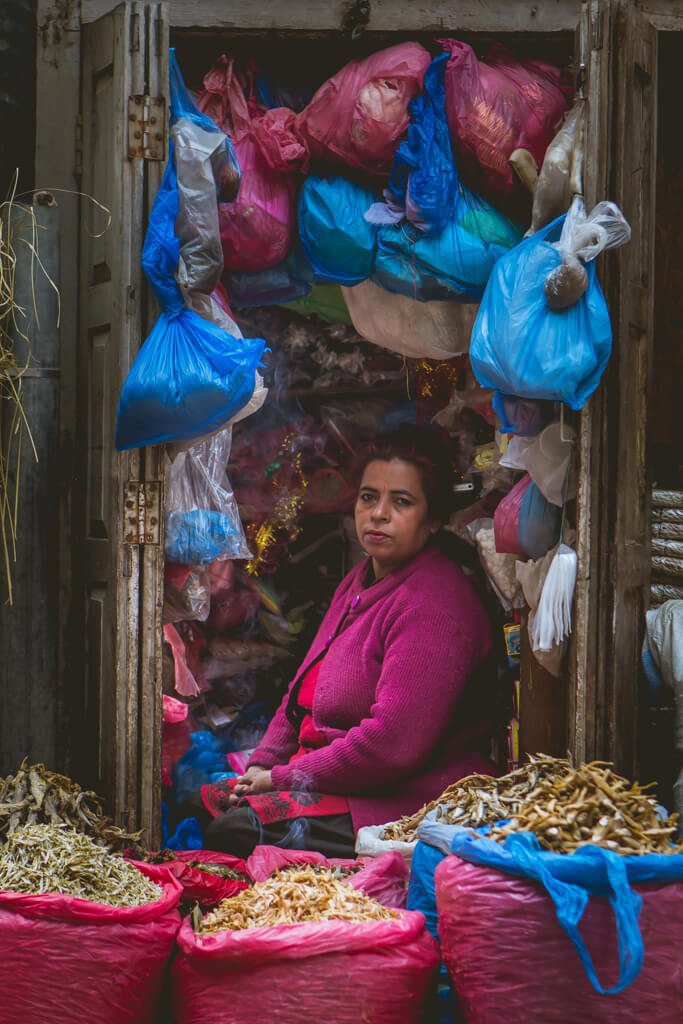 A huge bonus to everyone happily obliging to take a photograph is that Nepal is a stunningly beautiful country, so you get some really fun portraits. Like the one below.
Or take these ladies in red going to prayer.
The colors are simply beautiful.
Even when all the colors clash, it's still a fun portrait!
One of my favorite moments though, was when I came up on these two gents playing some game in a random rural town outside of Kathmandu. While I waited for the others in our group to catch up, I watched them play. The gent on the bottom left couldn't stop singing to me and talking to me (even though he spoke no english) and when I showed him my camera, he was so excited to have his portrait taken, he couldn't stop rocking with excitement and lost it when I showed him a photo of himself.
Vroom Vroom motha funka!
The people in Nepal are incredibly warm and friendly and it was such a wonderful experience being able to walk down the streets.
A Glimpse of That City Life
My favorite thing about being in or photographing a new city, is seeing what it's like at any given point in time. I only get a small glimpse during my short time, but I can't help but envision what it would be like to live there.
What do the streets look like on a wednesday afternoon.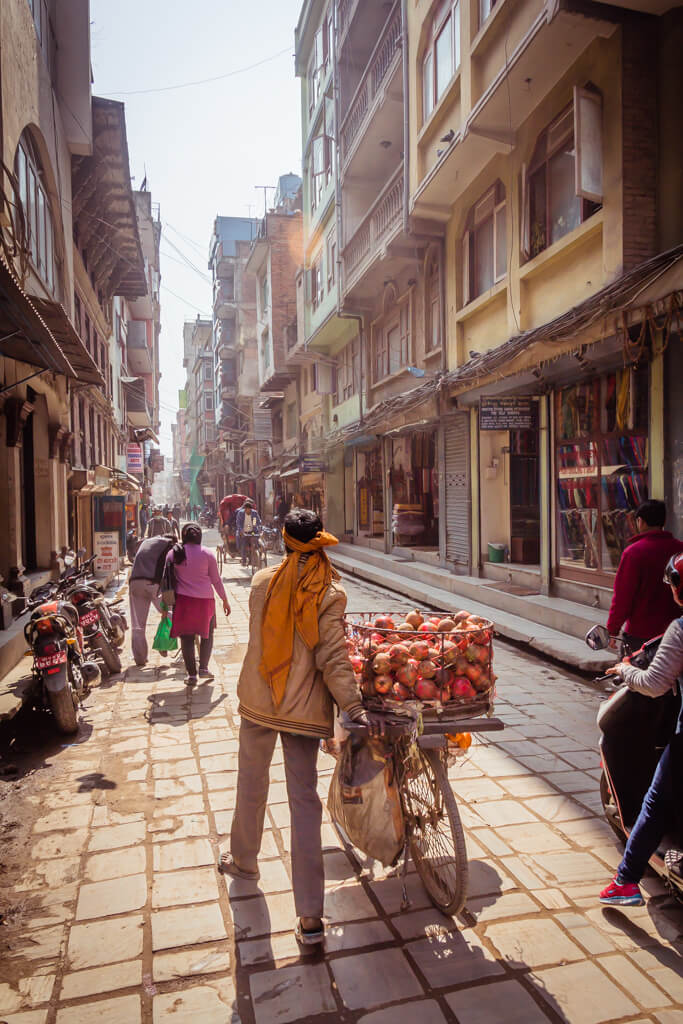 Where would I get my local cup of coffee, or sit down to write.
I always like to imagine myself living in the area's I visit.
What would I see here during sunrise?
Because I definitely don't see monkeys every day. Let alone tight rope walking in front of the sun!
What are the unique things to me in this part of the world that are every day things for the locals.
It's these little things that are the same, but different all around the world. It's incredibly humbling to see others practice an entirely different way of life that has an entirely different belief system than the one you grew up on. It makes you question why we believe the things we do and reminds you that there is no "RIGHT" way to live.
THOSE MOUNTAIN VIEWS
Neither of us fancy ourselves as much of hikers besides the fact that we did like to do it quite a bit when we lived in Korea because it forced us outdoors and to see parts of the country we called home for two years.
But there is no doubt that Nepal has some of the most beautiful views on earth. So we got to do two three different hikes on this trip. A four day Poon Hill Trek, and three, one day trips in Nagarkot and a village just outside of Kathmandu.
Poon Hill Trek
The Poon Hill Trek was by far the most epic one we did and left us wanting moar. We finished this trek already scheming on how to come back and do Everest Base Camp.
Here's our fav photos from this epic 4 day trek.
Nagarkot
Tourist Mode
Being a tourist is fun, it often gets a bad rap because whenever you are the local you tend to hate it when it's the time of year that tourists come. But I think that's a bad mentality to have. Especially if you haven't tried to do the touristy things in your home town.
I classify being a tourist as embracing your inner child and giving in to silly whims and desires without giving a flying eff who see's because you don't know anyone. Like posing like weirdo's on a bull.
But it can also be going to a cafe with live music, supporting the local economy, and watching a terrible movie because, why not.
Being a tourist also involves seeing natural wonders like waterfalls, even if there is a long queue.
Or admiring how other markets organize and sell their wares.
Going to all the iconic spots you saw on instagram or pinterest, or read about in Nat Geo.
Exploring parts of others cultures that would seem taboo, like watching people burn their relatives bodies in ghats.
Being an Instagram Husband
Last but not least, for the photographer inside of me that wants to keep getting better and better. It's my chance to be an Instagram husband.
And truth be told, I don't mind one being an instagram husband one f***ing bit because…
I get to travel the world with the person I love…
Practice the hobby that I absolutely love…
And work at making it a full time career where I get to be outside creating things
I'm not gonna lie. It's hard, but it's definitely something I absolutely love doing.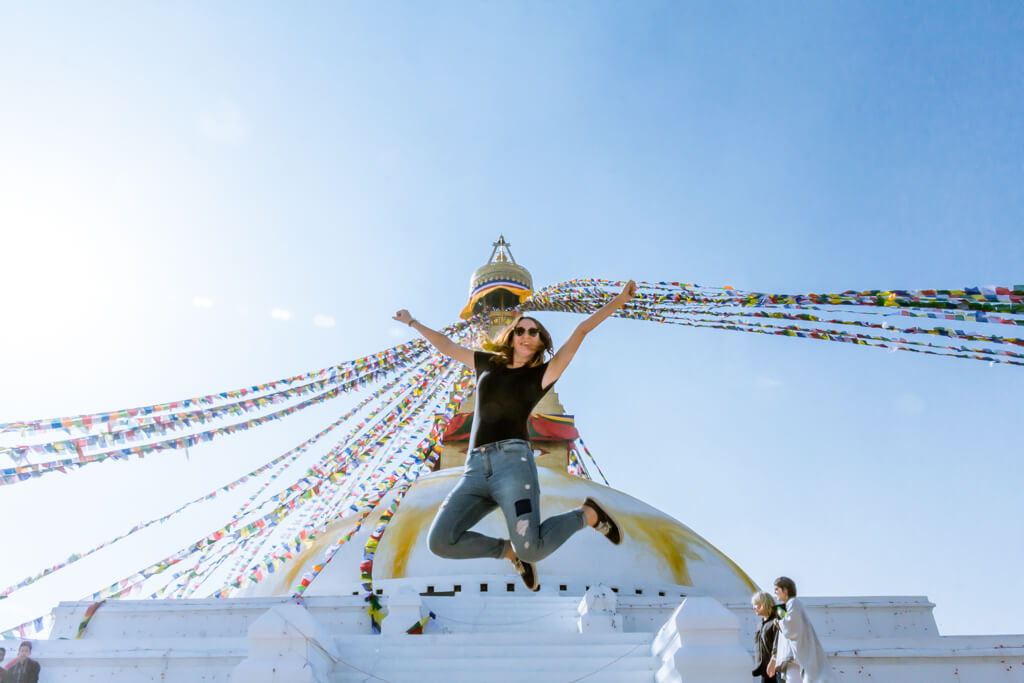 Plus it makes the lil lady happy. And as the saying goes, a happy wife = a happy life.
Share the love on Pinterest below!