Costa Mesa is often overlooked by visitors for the coastal and beach towns in Orange County in Southern California. While many weren't paying attention, it became the coolest neighborhood around! With its incredible food scene, amazing shopping, and a fantastic local arts and culture scene, there are a lot of fun things to do in Costa Mesa. Oh, and did we mention that it's an easy 20-minute drive to Disneyland?
The best is that it definitely still has that locals-only vibe since most out-of-towners flock to the best beaches in Orange County like Newport Beach or Huntington Beach.
We promise that after you check out our guide on what to do in Costa Mesa, you'll be adding it into your California travel plans!
3 Reasons You Need to Visit Costa Mesa
Incredible Food Scene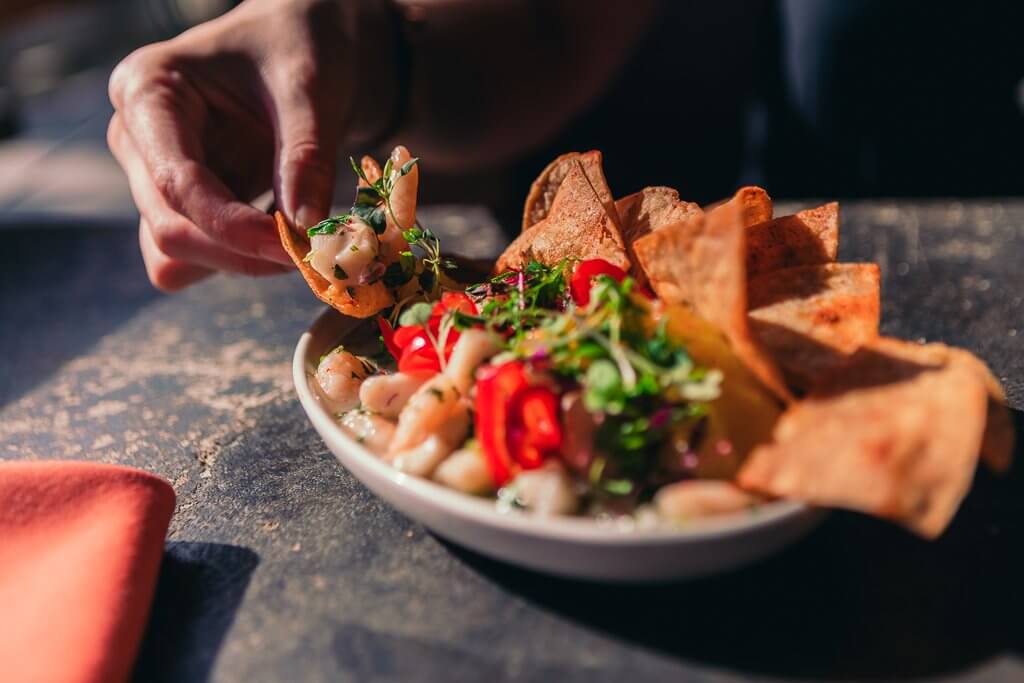 Costa Mesa has become Orange County's biggest culinary scene. It seems like there's a new restaurant opening up every week! You can find several amazing places to enjoy a more than satisfying meal in Costa Mesa. The city offers options beyond your typical plaza full of chain restaurants. Instead, you'll find more independent restaurants with a huge culinary focus on quality and adventurous eats.
You could spend a really long time tasting your way around Costa Mesa. We recommend checking out the food hall at SOCO Collection & OC Mix, the restaurant and bar scene on 17th Street, and the independent eateries at both The Lab and The Camp on Bristol for some of the best spots to eat in Costa Mesa.
The Incredible Shopping
One of the fun things to do in Costa Mesa is to take advantage of some of the best shopping Southern California has to offer. From South Coast Plaza, largest mall on the US West Coast, to small outdoor retail spaces and pop up boutiques – Costa Mesa has it all.
We recommend shopping at South Coast Plaza for your luxury and high end products or department store shopping. The Lab Anti Mall is for your young, urban customers while the Camp for your outdoor enthusiasts. Don't miss the boutiques at SOCO Collection & OC Mix for fantastic culinary and household gifts as well as clothing, jewelry, and unique home furnishings.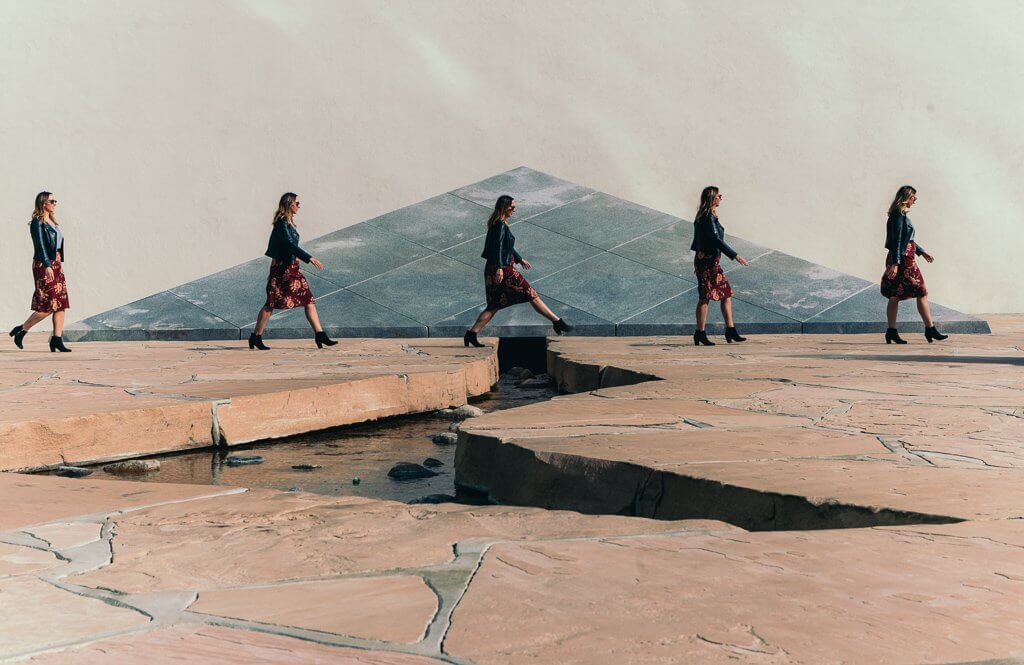 Cool Local Arts & Culture Scene
Costa Mesa has an incredible local arts and culture scene. Locals take pride in bringing awareness to arts and culture in Costa Mesa, there's even a committee that meets every month to discuss and help maintain and bring awareness to the local arts. I heart Costa Mesa wrote a great article about them and their efforts.
One of the best things to do in Costa Mesa is to get a taste of the local art scene. You can do this best by seeing a performance at Segerstrom Art Center, popping by an exhibit at Location 1980 to see some local artists and their workspace, or enjoying the Costa Mesa Art Walk stopping at cool outdoor art installations like Noguchi Garden.
Fun Things to Do in Costa Mesa
1. Visit the Lab Anti Mall
One of the best things to do in Costa Mesa is shop and dine at The Lab, an anti mall. What's an anti mall you may be wondering? The entire theme to this outdoor retail space is. It's meant to be a counter culture to combat retail monotomy. According to their website, LAB actually stands for, "Little American Business."
The exterior of this small mall is decorated with scaffolding, art installations, and pop up boutiques set up inside and outside Airstream campers. There's even a shoe store that sells shoes out of what looks like grocery store refrigerators. The stores blend art with retail and of course, the biggest store in the plaza is Urban Outfitters.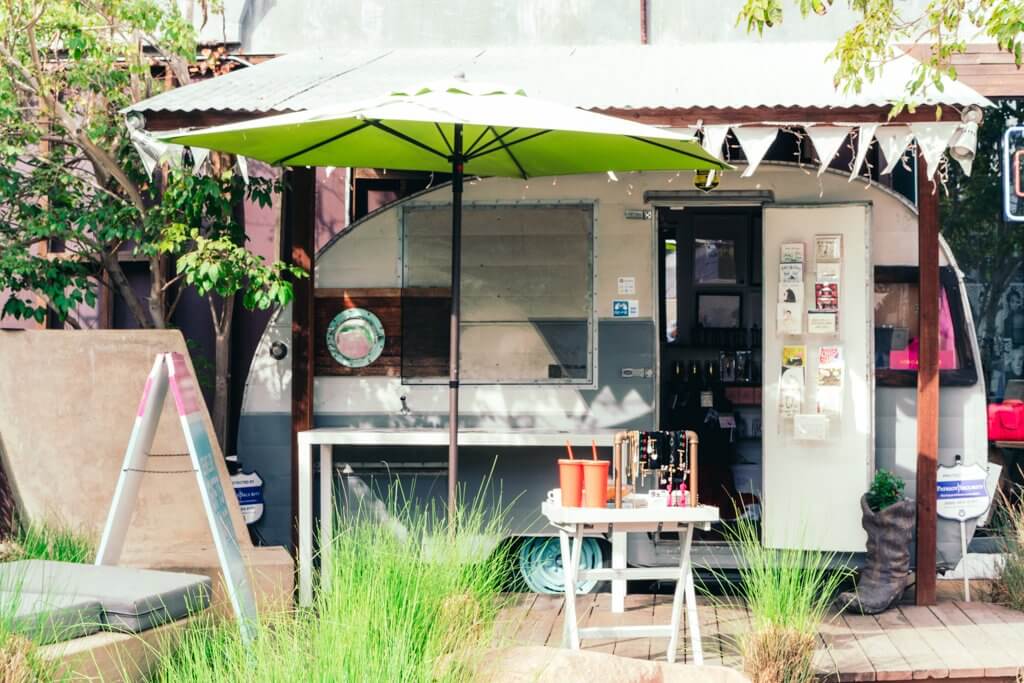 Besides having the coolest shops, cafes, and restaurants there are also regular events going on here making it one of the best things to do in Costa Mesa.
2. Check out the Facade Funhouse
One of the latest and our favorite spots at the Lab would be Facade Funhouse, a pop-up exhibit where there are several different instaworthy scenes for you to interact with and get photos. We had a little too much fun here ourselves.
3. Head to the Camp
Located directly across the street from The Lab is the Camp, an eco-friendly campus dedicated to nature related retail shops and restaurants. All of the shops and restaurants promote a healthy, environmentally friendly, and outdoor lifestyle. They also have tons of cute boutiques in campers like The Lab.
With stores like Patagonia, Seed People's Market, and restaurants like Native Foods promoting healthy or outdoor activities.
4. Grab a bite at Old Vine Cafe
While there are more eateries than shops at the Camp you will also find some of the best dining in Costa Mesa here. We dined at Old Vine Cafe, famous for their brunch and wine menu. We recommend checking this spot out for a brunch or lunch. Their eclectic menu is full of interesting options you can't find at just any restaurant, including the rabbit mole I ate for my brunch.
The food is fantastic and they offer a diverse wine selection. We even had a chance to speak to the chef Mark, who we found out also has a knack for travel and hosts an annual culinary tour to Southern Italy, where he attended culinary school. He is launching an additional tour this year which also piqued our interest. So beyond serving great food and wine, you can also plan out your next vacation all at Old Vine Cafe. Talk about being a one-stop shop.
5. Shop at South Coast Plaza
One of the fun things to do in Costa Mesa would be to shop at South Coast Plaza. This is arguably one of the best shopping destinations in the world. At the very least, it's the largest shopping mall on the West Coast. Spend a day in here shopping until you drop.
There are over 250 stores, mostly luxury and designer brands split between South Coast Plaza and the bridge connecting to Crystal Court on the other side of Bear Street which also has designer retailers, restaurants, and many home furnishing stores.
With tons of restaurant and dining options, you can easily get lost in here for a day. If you have shopping to do, this is the place to be.
6. Explore Noguchi Garden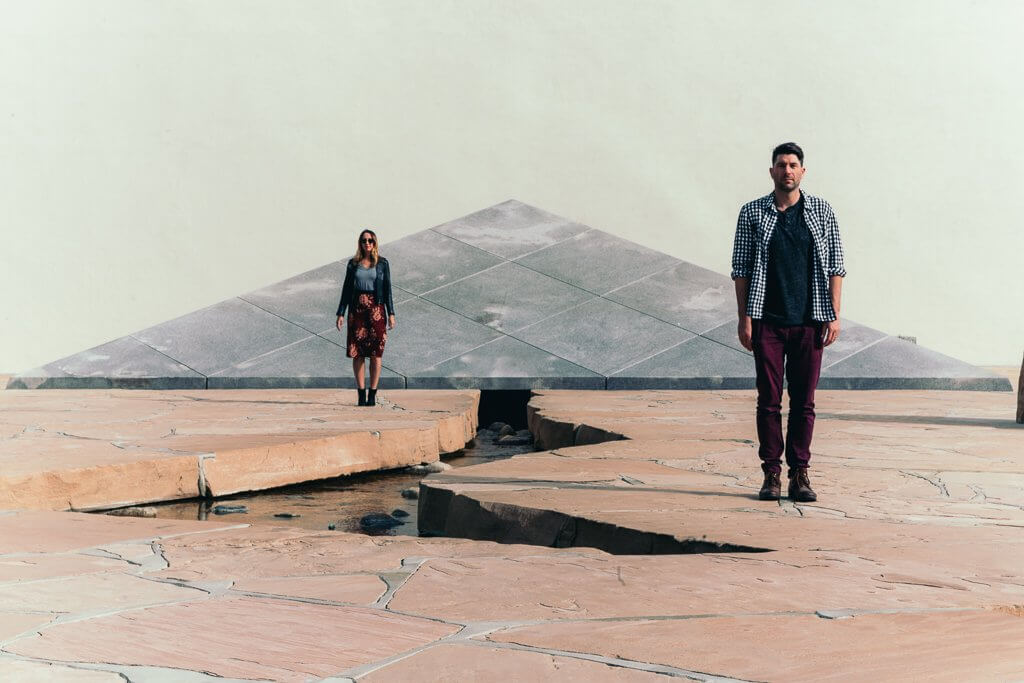 We love the arts & culture scene here; especially the secret sculpture park that's been under our noses for years and had no idea existed until recently. It's one of the coolest things to do in in Costa Mesa.
One of the most unknown artistic installments is in a business park off the Avenue of the Arts right along the freeway and close to South Coast Plaza. Noguchi Garden is a real hidden gem and a perfect spot to take photos. You seriously feel like you're in another dimension or an alternate universe here.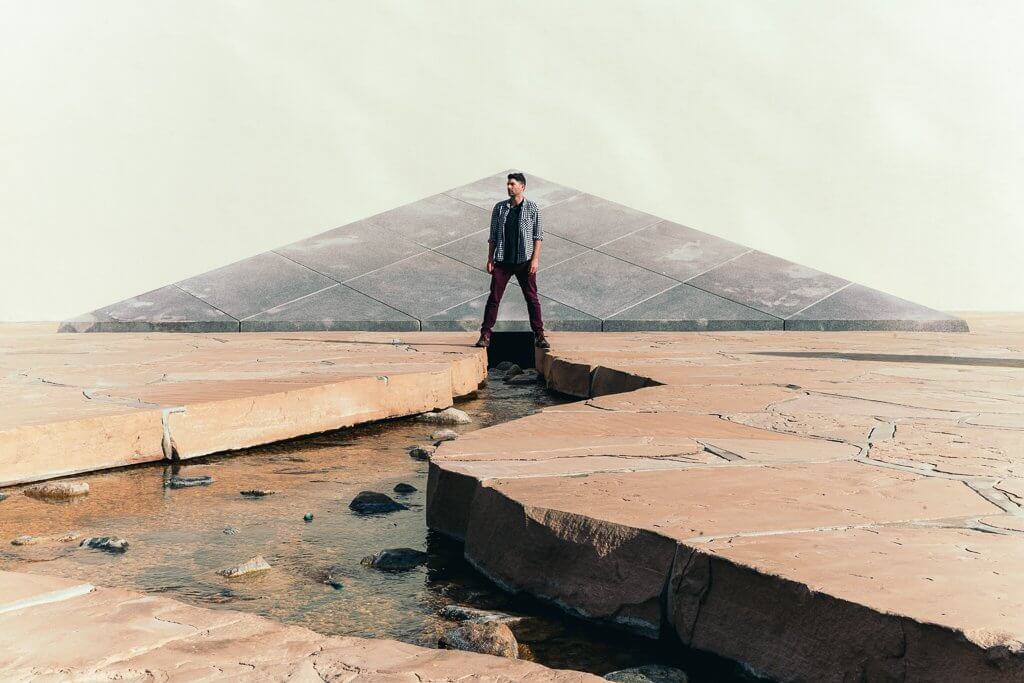 Noguchi Garden was completed in 1982 by Isamu Noguchi and funded by Henry Segerstrom. The concept of this space is a California scenario with the use of geographic features and symbolic landscape found in the state of California used in an artistic way in the sculpture park. The entire park is 1.6 acres and featured indigenous plants from California.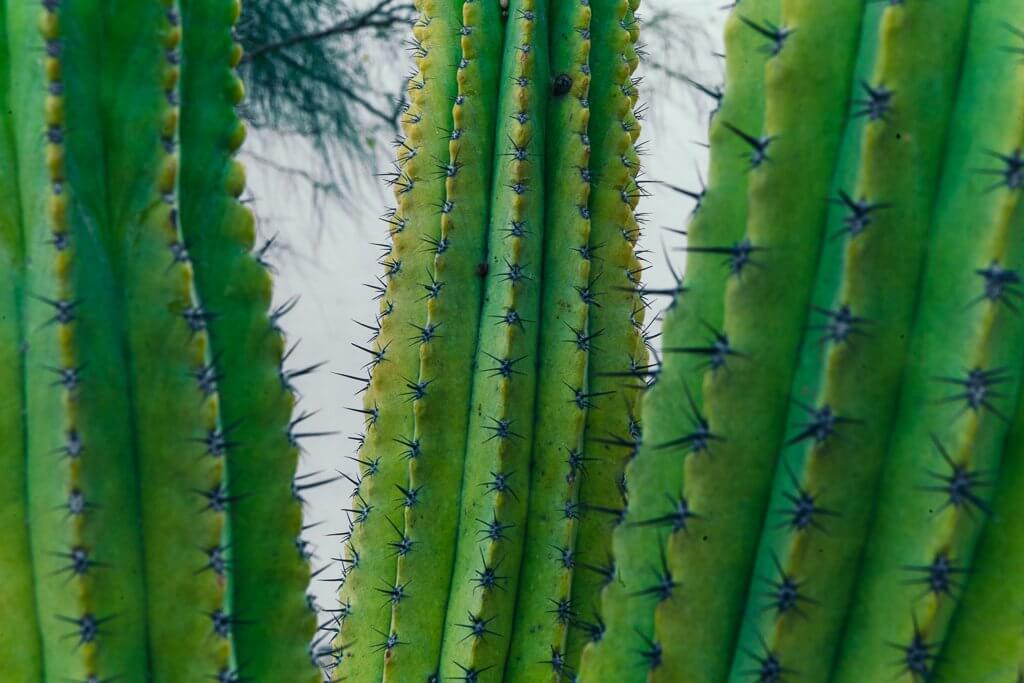 If this interests you consider doing the Costa Mesa art walk in the area with 15 different public art stops including Noguchi Garden. You can download the map and get more information on Travel Costa Mesa.
7. Check out the Art at Location 1980
Location 1980 is one of the best things to do in Costa Mesa if you're into local art. We were able to pop in during studio hours and check out the local artists who work on their projects here. What was refreshing about Location 1980 was how unpretentious it was. You felt like you were hanging out in your friend's garage. It just so happens that your friend is also one of the coolest artists in town. Being here made me wish I had some artistic abilities so I could hang out in this creative space and work on my art.
We really enjoyed the laid back non-judgemental vibe here. We were glad to have had the opportunity to be shown around and introduced to Location 1980 by artist and studio director, Jesse Fortune.
While just dropping by like we did may not always mean you will get to take a look around, you can always check out their Facebook page and website for upcoming events.
8. Eat Your Way Through 17th Street
Besides having one great restaurant after another, 17th Street is one of the best stops in the area. It really offers some of the most fun things to do in Costa Mesa. It has become one of the best dining locations in Orange County. There are always new restaurants opening, boutiques and shops, great alcohol and wine stores, and even great fitness studios.
Where to Eat on 17th Street
Side Car Doughnuts
One of my best friends used to live in this area, so there was never a dull moment when we would hang out in her hood. With great spots like Side Car Doughnuts who offer fresh made doughnuts daily in unique flavors from maple & bacon to doughnuts that have poached eggs inside! The flavors change daily and often times sell out, so you'll want to make sure you stop by early if you want a chance at a unique doughnut flavor!
Oak & Coal
We were recently introduced to Oak & Coal, a Japanese yakitori specializing in meat skewers grilled over charcoal. They also have a great selection of craft beers on tap. We stopped by after a large meal so we just nibbled on some fantastic kimchi and pork gyoza which took us back to all our food memories of Korea and Japan.
There are honestly so many places to check out here that it could take you a year of eating out on 17th Street to determine your favorites. Other honorable mentions would include Pie Society, a speakeasy bar located at a secret entrance on the back end of their pizza place.
9. Visit SOCO Collection & OC Mix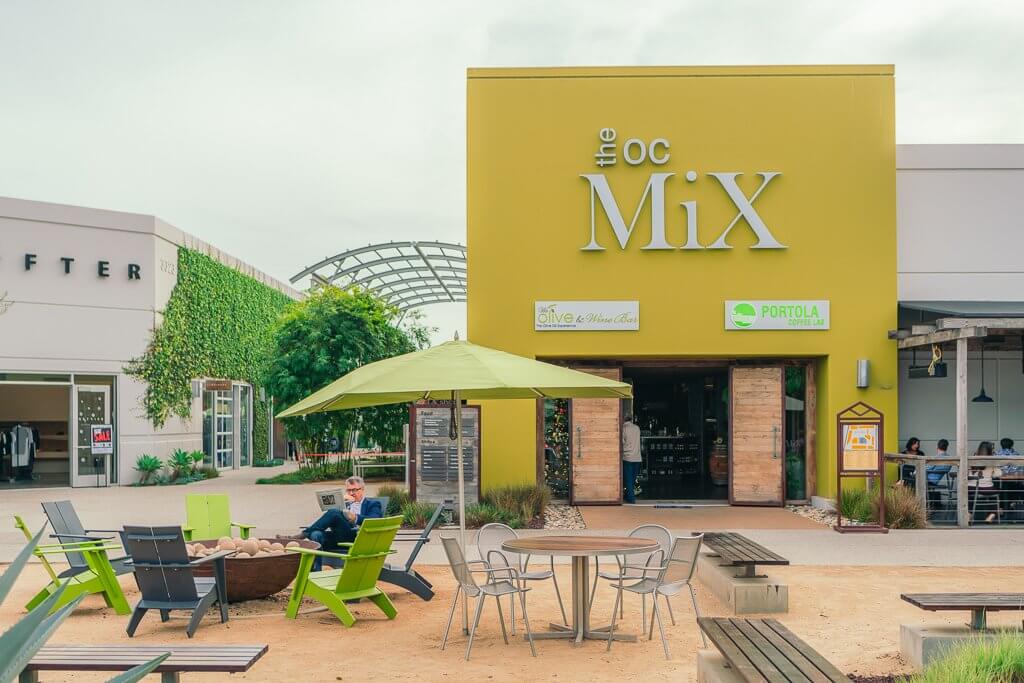 Another amazing foodie place to visit in Costa Mesa is SOCO Collection & OC Mix, located right along the 405 freeway. This is high on our list for fun things to do in Costa Mesa not only because they offer an incredible array of food to sample around but because they have some darling pop up boutiques you can shop around as you nibble.
We recommend coming hungry with a friend. That way you can split and sample around the different eateries here. We loved splitting tapas at the Spanish restaurant Pueblo, the queso fundido and ceviche was the perfect combo to pair with our fresh margarita and Moscow Mule.
We also suggest trying a taste testing flight of the daily kombucha flavors at Farm & Culture Co. Our favorite ended up being Mango Habanero, yum!
There are also other great dining options like the award-winning Taco Maria, French cuisine at Bistro Papillote, and a great oyster bar Shuck to name a few.
There's also a great olive oil and balsamic vinegar tasting at We Olive & Wine Bar. And as the name suggests there's wine available as well!
There's even a great cheese spot across the way, a store specializing in spices from around the world, and a specialty liquor store. Not to mention the tons of boutiques that are perfect for gift shopping. I was so excited to discover that Bono Spera carried some of my favorite Korean beauty products!
Spend an afternoon with a friend here trying a dish at each place and browsing the boutiques. There are also fantastic home furnishing stores here if you're wanting to give your home a new look.
Where to Stay in Costa Mesa
For places to stay in Costa Mesa, check the map below:
---
If you're planning to spend more time in SoCal, check out some more of our travel posts, like this guide to the best things to do in Laguna Beach, this guide on what to do in Palm Springs, or this guide on things to do in Joshua Tree. And, of course, don't miss popular spots like Los Angeles or San Diego.
Check out more amazing places to visit in California by doing one of these road trips!
What are some of your top things to do in Costa Mesa? Let us know in the comments!
Liked this post on what to do in Costa Mesa? Share the love below on Pinterest.