We crunched the numbers, did some math-tabulations and figured it out. It took us just over 115 hours to plan, shoot and edit "A Day in Cesky Krumlov." This post will do a fun breakdown of all that time and have a fun graphical representation.
115 hours is almost 5 24-hour days, or 14 business days.
I like these posts because they kinda remind us to track our time and see if we are also getting faster/better.
At a glance from our previous hyper-lapse that took 237 hours, it definitely seems like some progress was made. But also I'm realizing it's a bit tough because this time we were paid, had a budget, and a 7-day time constraint, whereas the other one we weren't paid, and therefore had no time-constraint.
Makes me feel like having a deadline makes you progress a bit more.
Planning = 28 hours
We loved that Czech Tourism gave us the ability to do whatever we wanted, as long as we include some Baroque architecture in there. Which is really fun since we get to be as creative as we could, that being said planning is by far the most difficult/stressful part of the project.
Shooting = 25 hours
The time we spent shooting could have been even shorter if I didn't miss focus on an 2-hour sequence.
Editing = 62 hours
Editing is just a beast, I did all of the time-lapse sequences same day and let them render out overnight and in the mornings while I was shooting. Then just basically spent 12 hours a day for four days editing this little guy.
You can see how I organize the files for my projects below.
For those interested in my processing workflow. I process all stills using Lightroom and LRTime-Lapse to color correct the images and turn it into a video. This is hands-down by far, the absolute best way to process any time-lapse footage.
Finally, I bring the footage into After Effects/Premiere and make sure the timing and transitions are as seamless as I possibly can.
If you really want to learn how to process footage like a pro as well as stabilize your time-lapse/hyper-lapse footage, check out Hyperlapsephotography.com to learn how to shoot hyper-lapse photography.
Gear list
Camera Stuff
This is the second video I have shot using the Sony A7RII and I absolutely love it. If you noticed, I only used one lens, a 24-70mm. There are two reasons why. 1) When we travel, we try to travel light. 2) I also don't own other lenses and the budget didn't allow for more stuff.
But the thing that is amazing, and the huge selling point for me on the Sony A7RII is the fact that it shoots 8k stills. For time-lapse and hyper-lapse photography this is absolutely amazing. The simple reason is this video is only going to be 1920×1080. Yet my images are 7962×6940 or something obscene like that. So I can zoom in, during post about 6x. That allows me a ton of flexibility in post. Granted, I would still prefer to have longer lenses, but until we can afford them. This is a great feature to have in a camera.
I have yet to shoot with a native Sony Lens. One day I will fix that, but the focus peaking and the fact you should shoot all time-lapses in manual didn't really make it an issue.
First time trying to shoot with the Syrp Genie Mini, and I absolutely loved it. Would recommend this because it's relatively inexpensive and best of all it is PORTABLE AF. Total game changer. Plus you can get two if you really want and have a tthree-axissystem that can fit in your friggin pocket!
Manfrotto Be-Free tripod. You gotta have a tripod at some point during the time-lapses. Love this one because Manfrotto makes great stuff, and this is pretty light, and super compact. Again a huge deal for travel.
ND Filters. These are clutch. The best time-lapse photographers are able to get better results than others because they understand some often overlooked things. A huge one, is a ND filter cuts out the light, allowing you to get motion blur in your stills making the video that nth degree more silky. Which means it's more professional, less jarring, and has a more pleasant look. These bad boys are inexpensive, and also don't take up much space. I have 4 of them for all different situations.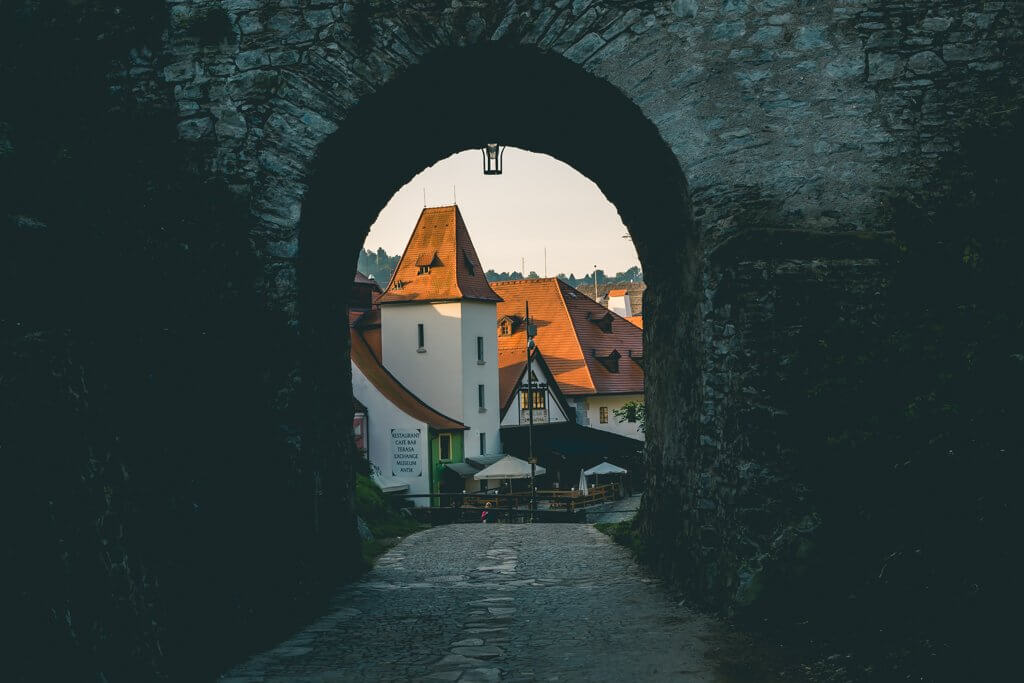 Check out our video to see the beauty of this small medieval city. And when you plan your trip be sure to spend a couple of nights to take in all of the wonderful beauty this place has to offer.
If you liked this video, it'd be great if you would share it with a friend!