A city so nice they named it twice. New York, New York this is our love letter to you. I never thought I was a "New York person." Whatever that means. I guess I never really saw myself enjoying living in a big city like NYC after growing up in rural Ohio on a farm where each night I would fall asleep to complete silence, I could go outside and see the stars, and never deal with a crowd. But, after tackling living in a big city like Seoul for two years and traveling to more big cities are starting to call to me, and us in general.
This wasn't our first visit to New York and it won't be our last. I used to travel to during college when my friends would intern in the city and I used to travel frequently for my old job pre blogging and teaching in South Korea days. I always thought it was fun and especially magical during Christmas but it really didn't leave the impression on us like this last trip.
After our most recent trip to New York City was for the New York Times Travel Show which was a great experience for networking and meeting up with some of our travel blogging community friends and make some new ones!
We also came to be a part of an event with Czech Tourism from our 35-day campaign with them sharing some of the best lesser-known travel destinations in the country outside of Prague. Check out our friend from the Czech Republic, Jiri's amazing New York City photography portfolio as well.
We also got to meet up with some of Scott's childhood friends who also happen to now be my friends, BA lady boss and body positivity spokesperson Kelly Roberts behind the website She Can and She Did (if you're not following her you should be) and her social media savvy sister Samantha.
Needless to say, we had a busy trip but that didn't stop us from doing some of the touristy sightseeing. Which hitting the touristy spots is one of our favorite things to do, there's a reason why these spots are popular – it's because they are awesome.
While we didn't hit all the spots we would have liked to see we did get to do a few. So instead of doing an informative/helpful guide like we normally do, we decided to share a more personal post where we just share some of the highlights from our trip to New York City. This is a city that just can't be done in one trip and we don't even want to try to see it all in one trip, there's just so much this city has to offer.
You can find that totally informative guide here: Our Picks for Best Places to Visit in New York City
Friends, Travel Friends, and more people
This was probably the best part of our trip because we were able to reconnect with some of our blogging friends, meet new travel blogging friends, and see old friends that have nothing to do with the travel industry! Since we were coming for the Czech Tourism event we were lucky enough to get to see our old vlogging buddy Garret, The Travel Human, who we just got done spending a month in Mexico with. (Which is pretty awesome since we were invited with open arms into his family's home in Morelia Mexico!)
And besides meeting Garret, we got to meet the crew from Czech Tourism and the guy behind the Travel Vlogger, Brian who also did a huge campaign in the Czech Republic this past year by documenting his (and Garret's) journey biking across the Czech Republic. It's cool stuff and you should check it out.
While Scott and I were doing our first ever walk across the Brooklyn Bridge we accidentally ran into a fellow blogger/online personality/local we know very well from all of our previous TBEX events, Vicki. This was as random as it gets, New York City is a big place and to run into someone randomly is pretty insane, or we think so!
At the New York Times Travel Show we also ran into familiar faces like Kerwin McKenzie, who runs not one but 3 websites, here's one Unfamiliar Destinations, and just launched a book about things you need to do before retiring from the airline industry! We have met Kerwin a few times but most recently we traveled Galway and County Clare with him during our trip in Ireland.
We also ran into one couple who we really admire not only for their success but also because they are just down to earth people, Mike & Anne Howard from the Honeytrek. These two just released their book Ultimate Journeys for Two with National Geographic this year (get your copy here) and have been on the road since. We met back in Israel and have been following along their journey since plus we have their book to get inspired for some great destinations we'd love to get to one day too!
We also ran into so many other familiar faces like Christy Prosser who went on our photo walk through Jerusalem Old City last year and who we have kept in contact with since! It's so fun to be able to meet back up with people you meet all over the world and Sher from Sher She Goes. We are getting to the point that we are starting to know someone for almost everywhere we are going now, almost. Or we are crossing paths with people we meet more often. That is actually one thing about social media that is really awesome, if we weren't constantly updating our lives on the internet we would have no idea when our paths were crossing with some of the fine people we meet along the way!
Getting to know Brooklyn
We feel like we were the last people to discover how amazing Brooklyn is. Every trip I've ever been to New York I always stayed in Manhatten for work and never had time to explore. For years we've been hearing how great Brooklyn is and we just now got to see it for ourselves. We got to stay in two different areas in Brooklyn the up and coming trendy Williamsburg and Park Slope (which I kept calling "Slippery Slope").
We were obsessed with DUMBO, but found out quickly we aren't alone and that's definitely not an original feeling. The views of Manhatten from the Brooklyn Bridge Park were insanely beautiful. Plus you have all your trendy/hipster shops, cafes, and restaurants in the area that just make you wish you had unlimited funds to live this West Elm sort of lifestyle here in the city.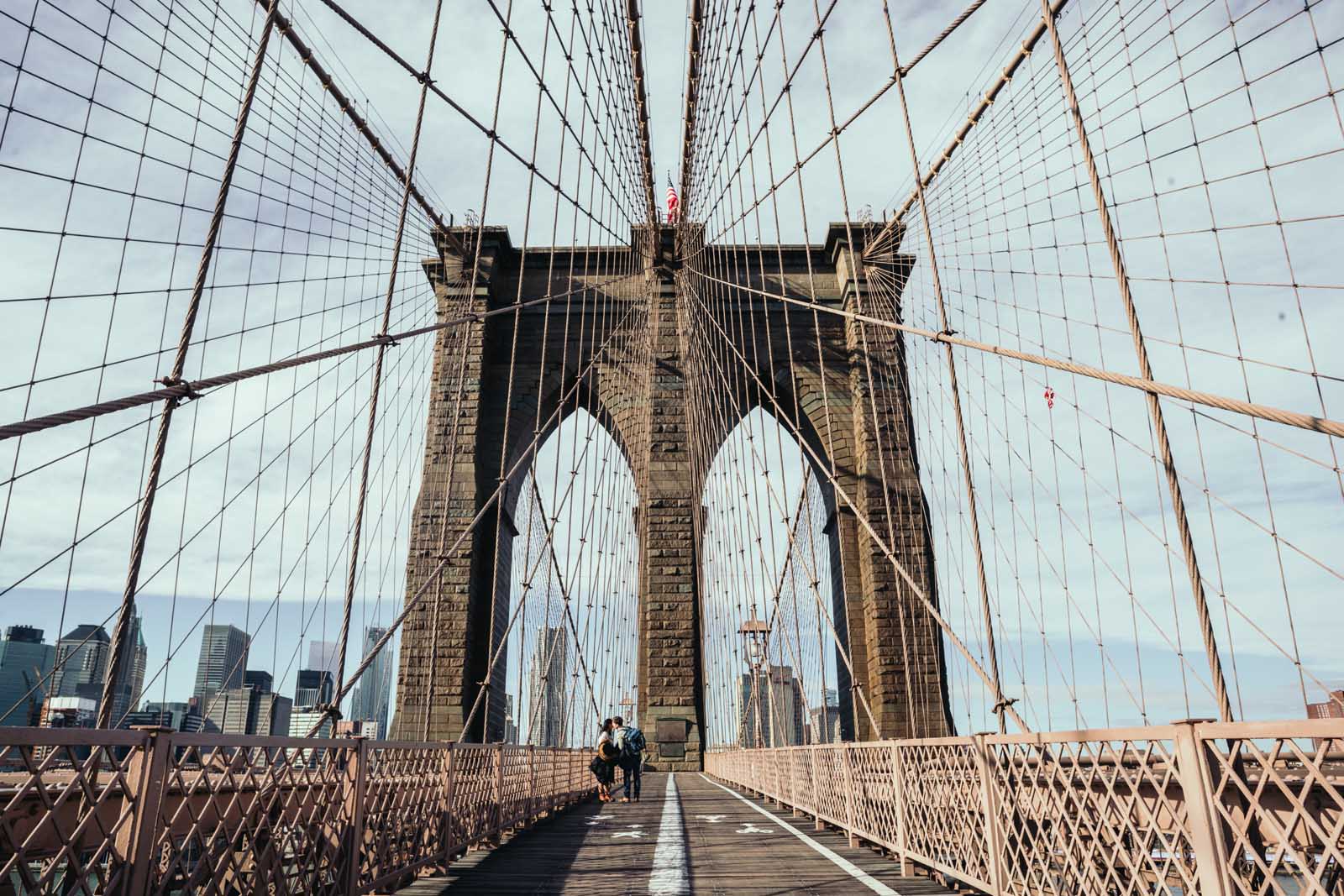 As mentioned before we finally did the famous walk across the Brooklyn Bridge which immediately brought me back to the Sex and the City episode where Miranda and Steve meet in the middle, haha so cheesy but still so good! We couldn't help but get our typical touristy photos here and this is when we ran into our travel blogging colleague!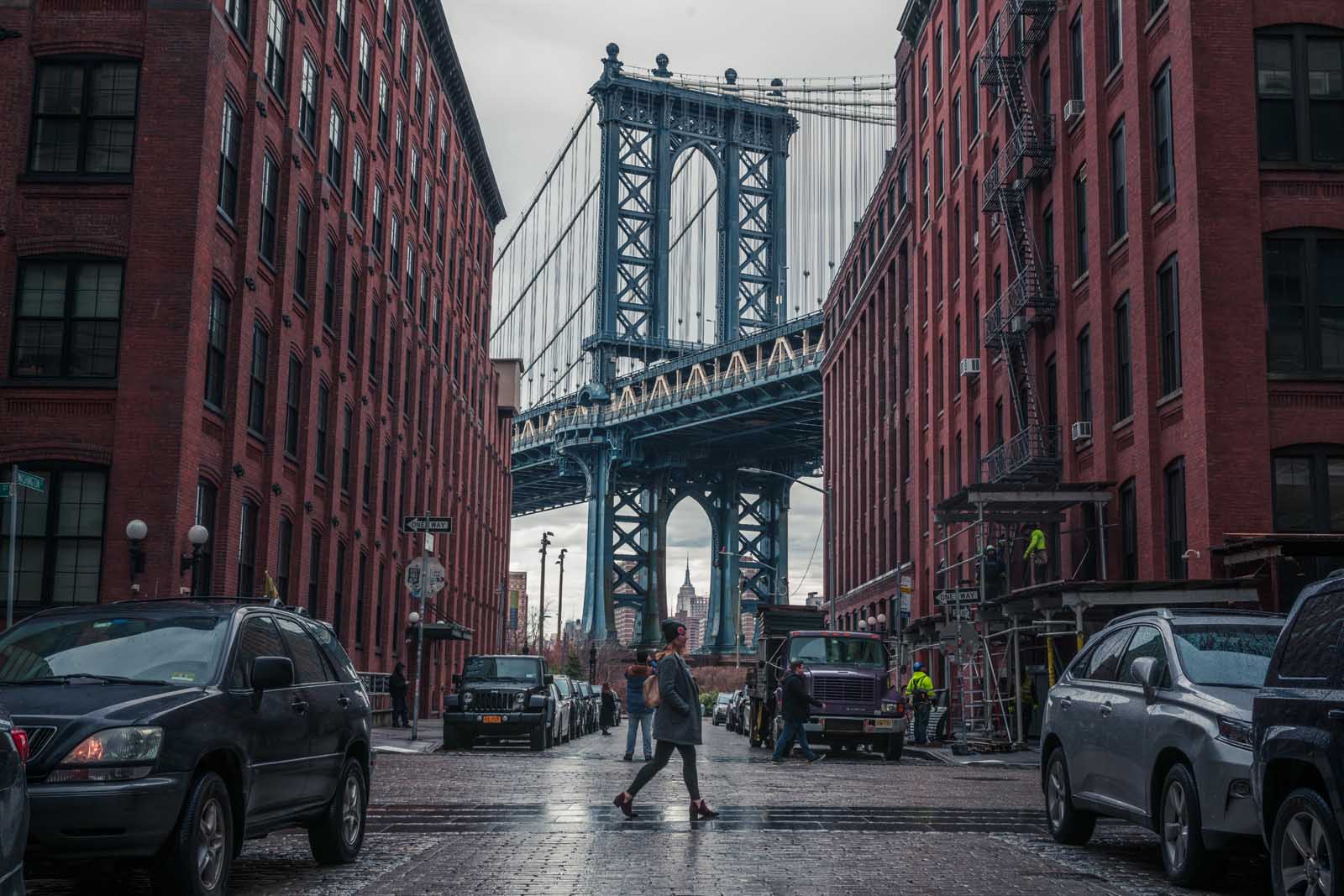 What we didn't realize was how enormous Brooklyn is. It's HUGE and we barely saw any of it. We would really like to explore some more of Brooklyn on our next visit and get some great Statue of Liberty views from Red Hook on our next visit. For now, we just sampled this part of the city and loved it. We will be back for more Brooklyn!
Manhatten by foot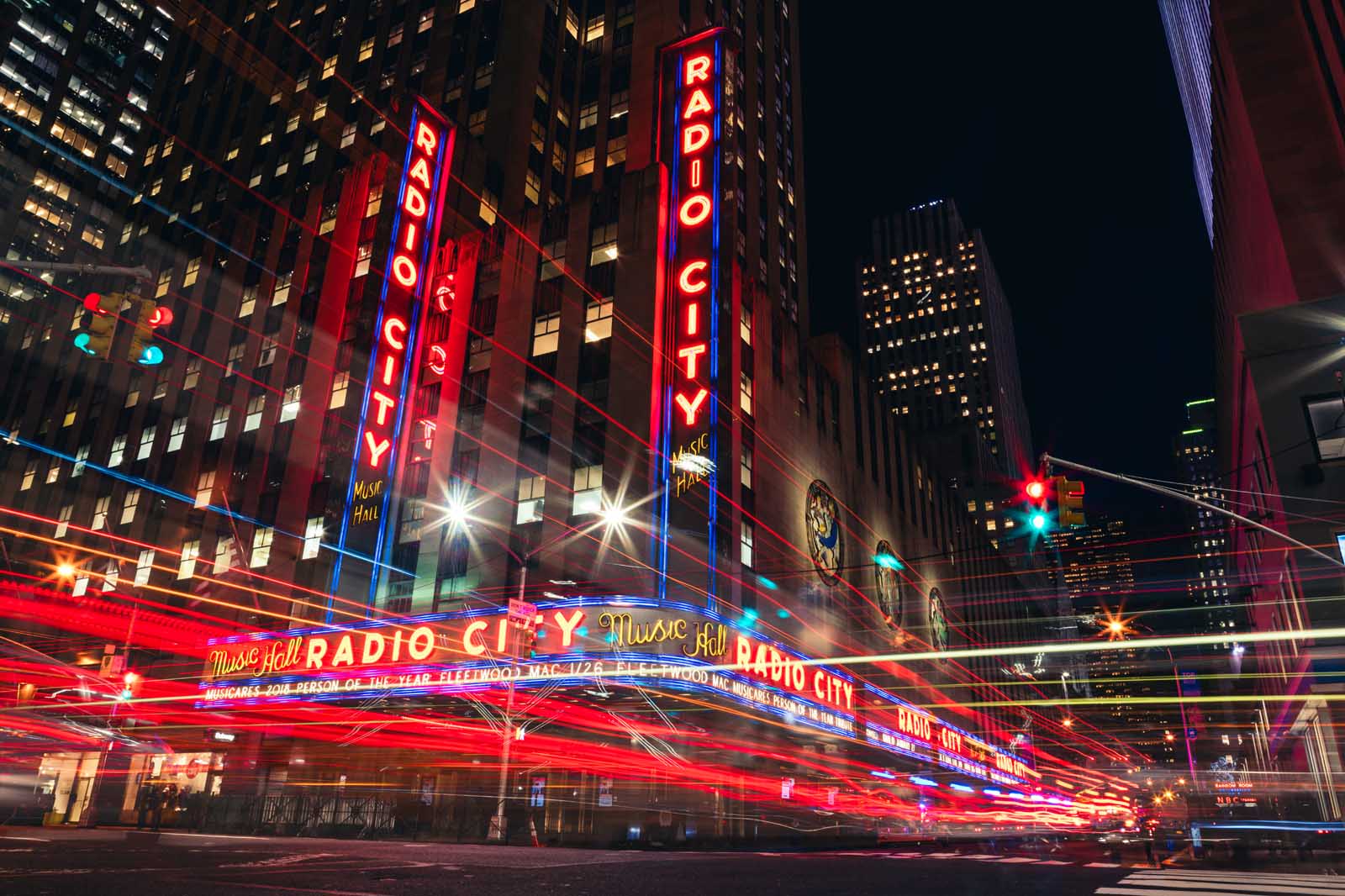 Before this trip, we have both been to Manhatten a number of times, but those were pre-blogging/photography days so we don't have anything to show for it other than old-fashioned memories. We didn't get to do as much Manhatten sightseeing as we hoped or planned, but you will never have enough time to see and do everything you'd like to do in Manhatten.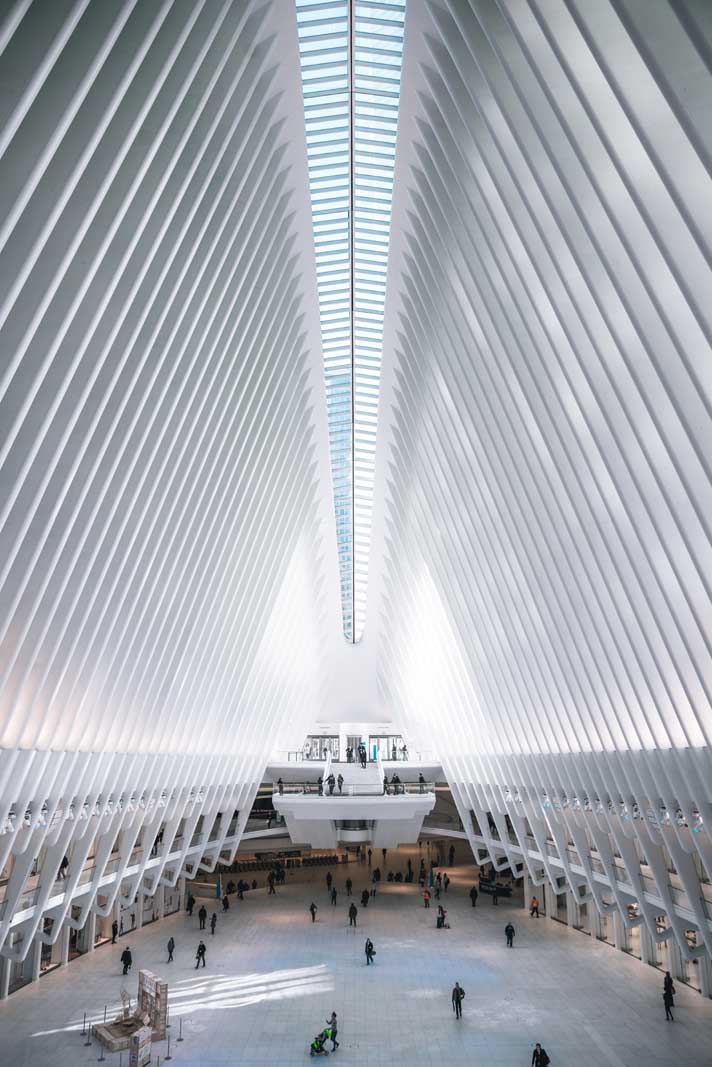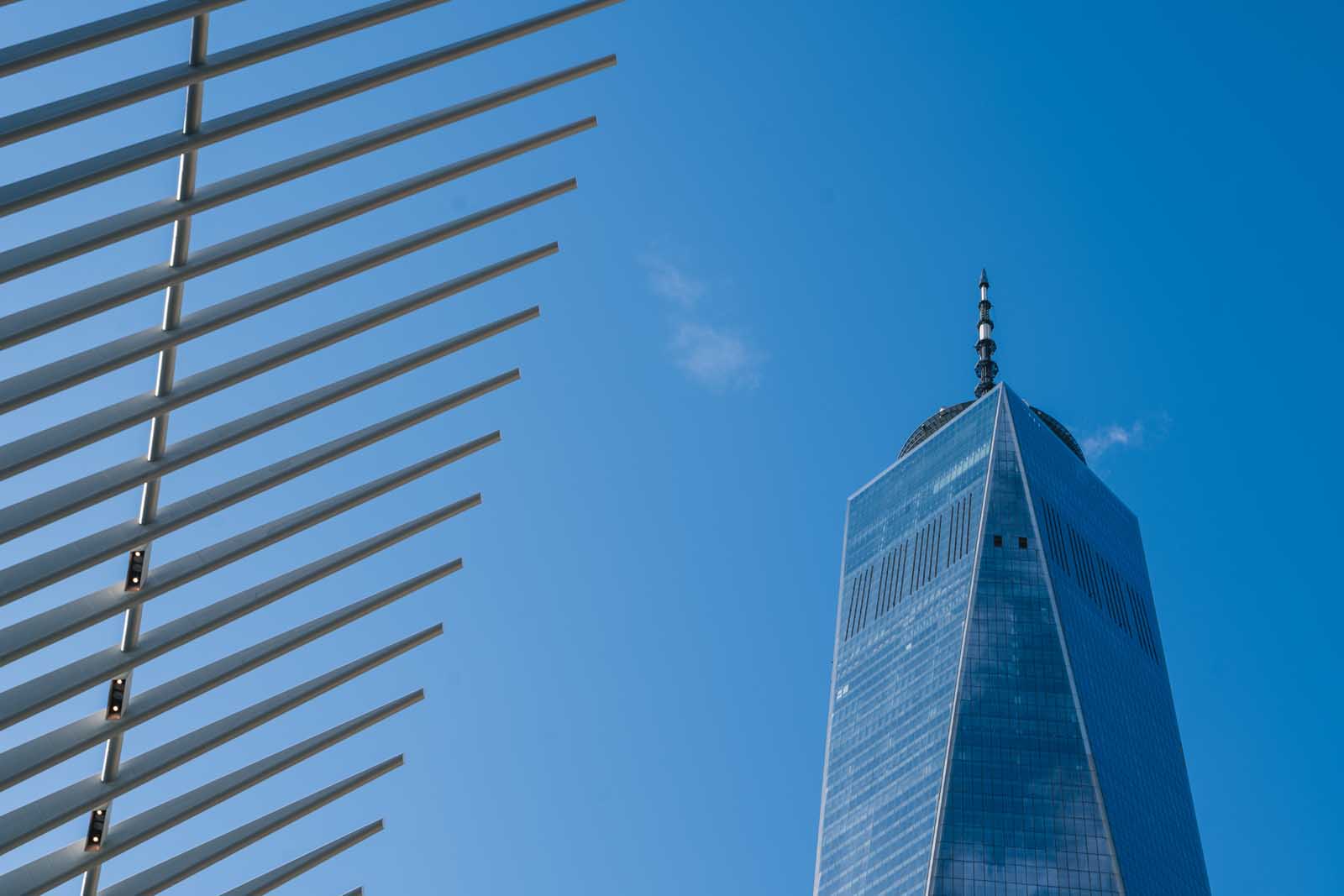 We explored Manhatten mostly by foot. We crossed the Brooklyn Bridge and spend the afternoon visiting the Occulus and aimlessly walking through the adorable streets of Tribeca – which is a part of the city neither of us really didn't know much about but we both really loved the old cobblestone streets and the old school New York vibe this place just radiates of with the old brick buildings all mixed in with the new. This area really has a great juxtaposition of old and new New York.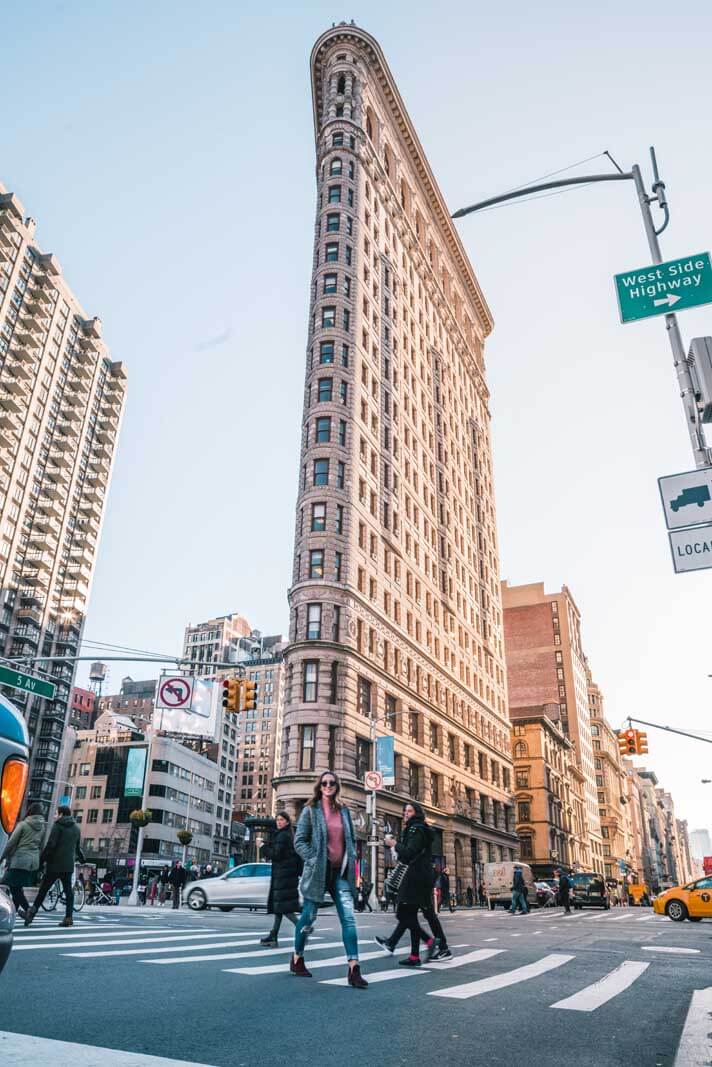 The last are we really got to explore in Manhatten was on our only other day of sightseeing with our pal Garret. We went and explored Union Square where I got to see the U.S. Innisfree shop (the Korean beauty product nerd in me) and we got to check out the infamous Flatiron Building.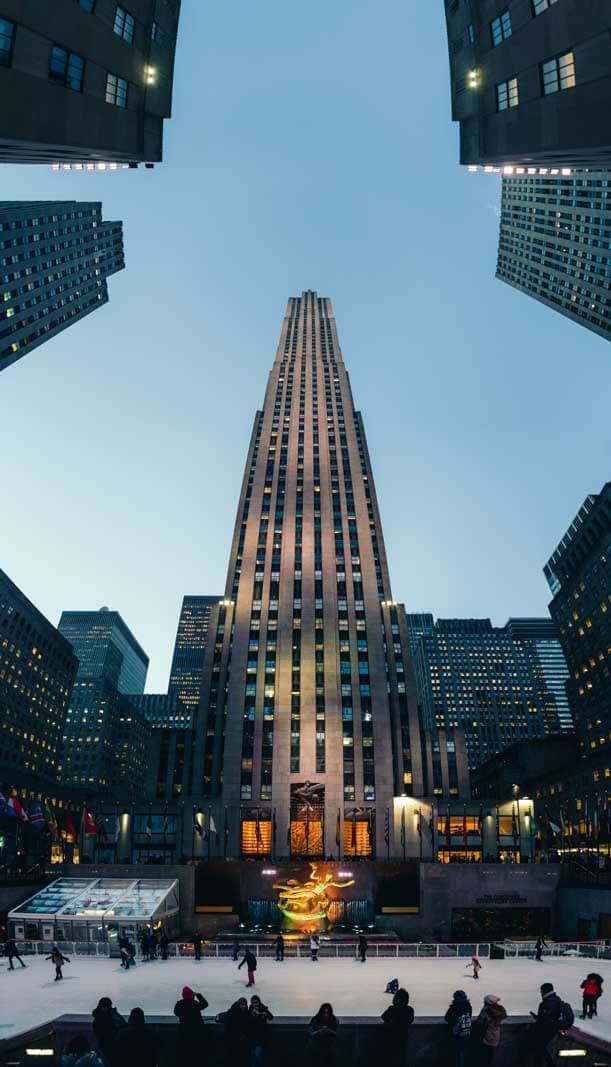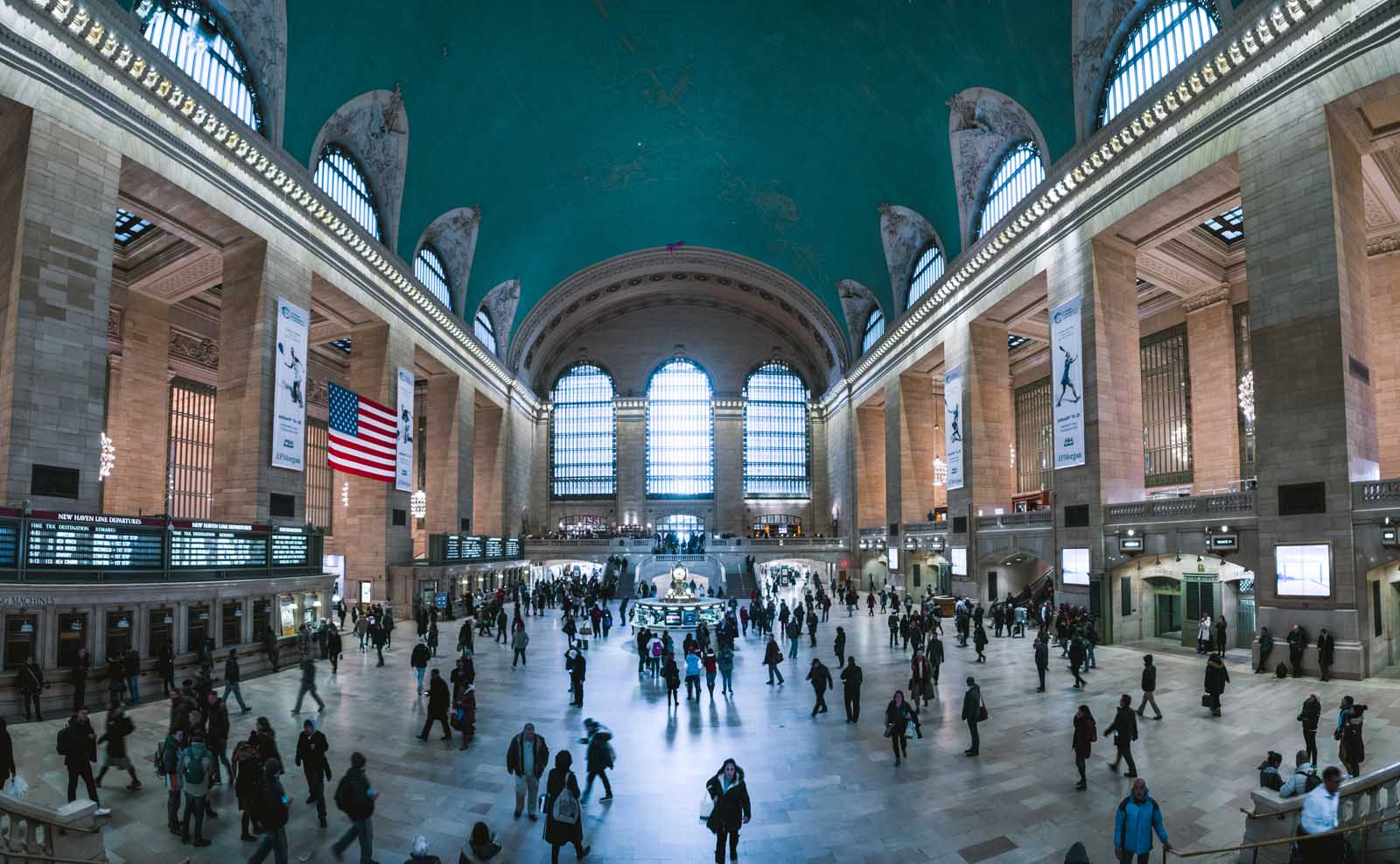 From here we slowly made our way by foot while passing by the Empire State Building over to Grand Central Terminal. There was a ping pong championship going on so we didn't get to get some of the photographs we had in mind, but we were still awestruck by the energy and beauty of this NYC hub and hotspot.
By night we made our way to Times Square, because you can't come to New York City and not step foot in Times Square – or so we think. What's a trip to Hollywood without ever seeing the Hollywood Blvd.? We got to see a really oddly shaped Cookie Monster walking around getting photos with tourists and all the other oddities you'd expect to see in Times Square. Even though most locals like to stay clear of this busy area, we think its fun to at least walk through.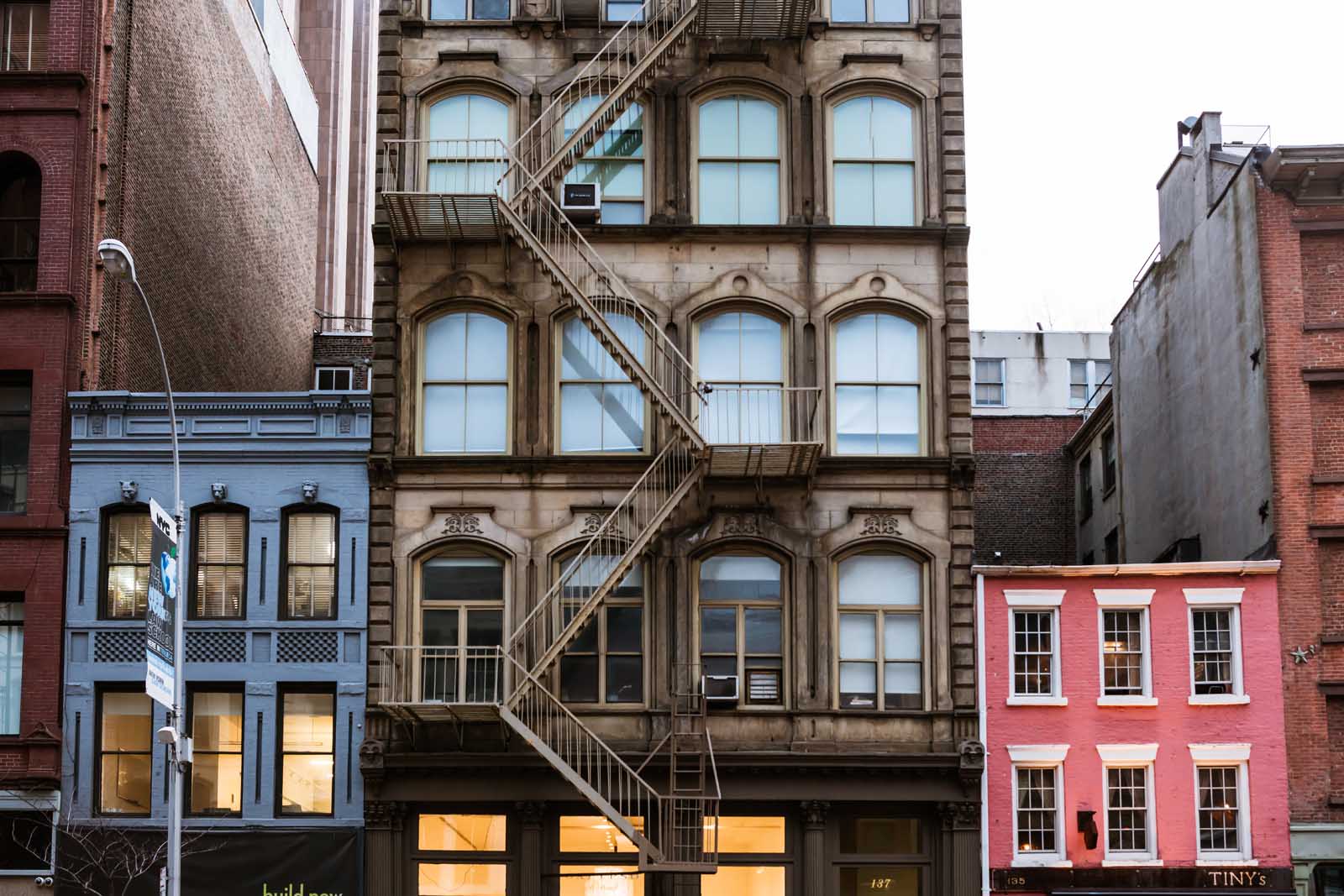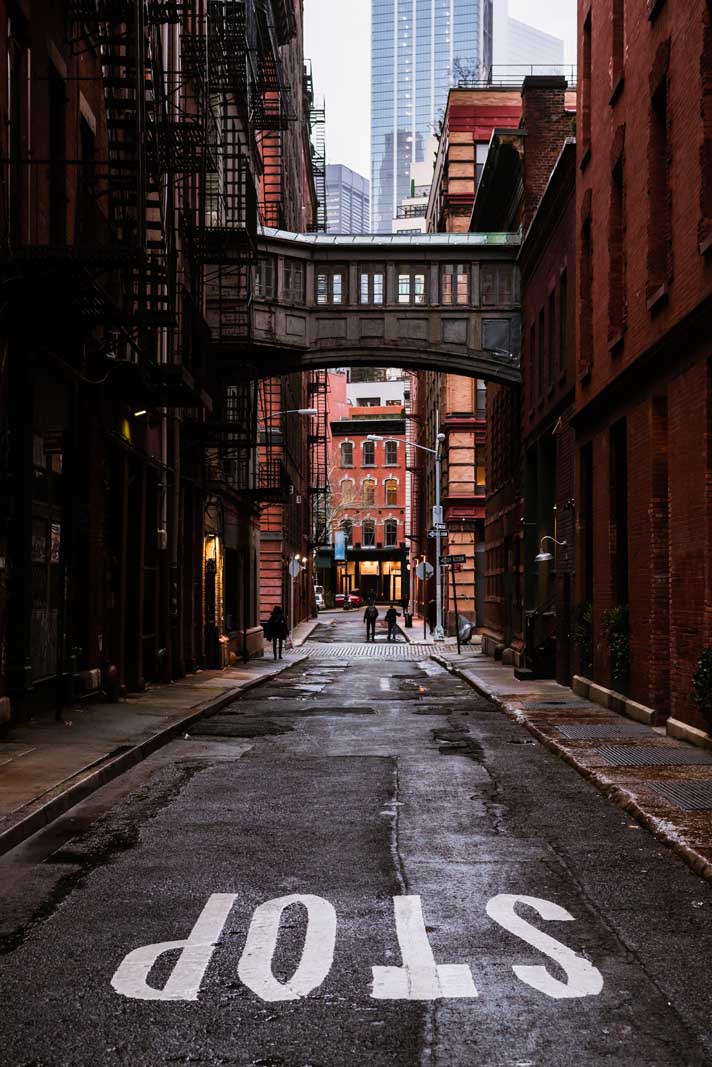 On our next trip to Manhatten we'd like to visit more of the museums, Central Park, get that view from the Top of the Rock, visit the 9/11 memorial, and see something on Broadway, ohhhh and one more – go to a rehearsal or taping of SNL!
Food & Drinks
One of the best things about New York City is all the food! You can find just about any food imaginable in the world in New York City somewhere. If we were to take away two items that we ate regularly in New York it would be pizza by the slice and bagels! Ohhh those bagels!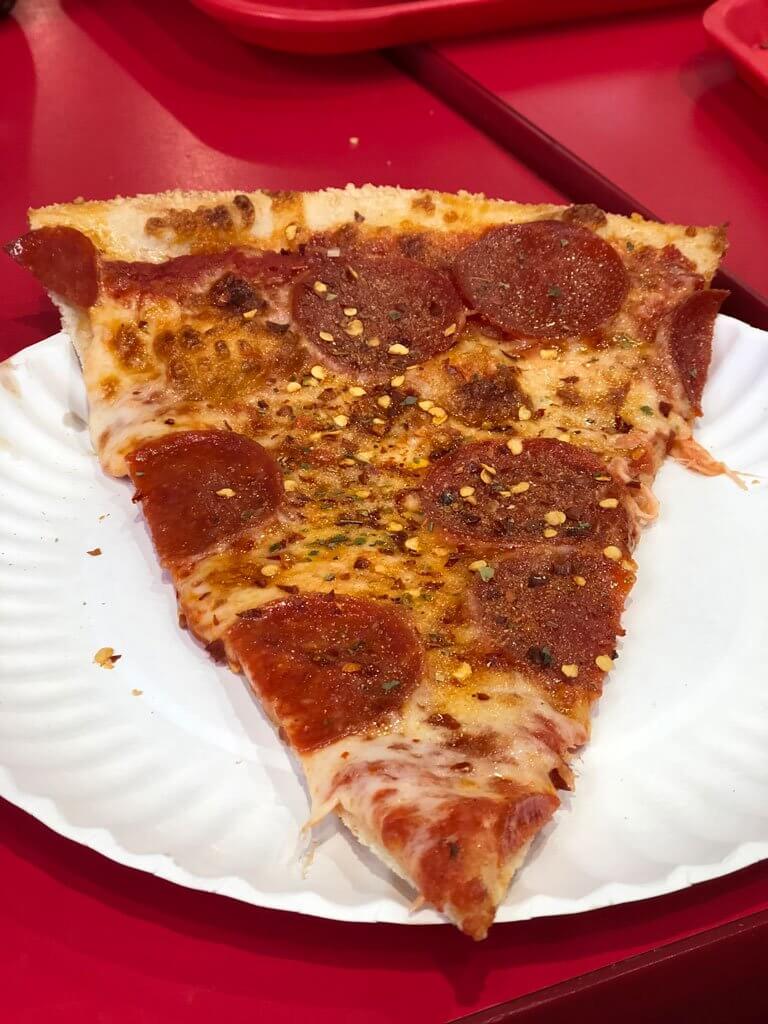 We enjoyed our fill of pizza by the slice, not only is it one of the only affordable options, especially those $1 slices, but you can't beat NYC pizza. And bagel after bagel, even rainbow bagels with funfetti frosting or the jalapeno cheese frosting with real chunks of cheese. I am just drooling thinking about this all over again.
We had some amazing but WAY overpriced ramen at Ichiran (our favorite ramen in Japan but not worth $20/bowl). Apparently, you can't get a cheap bowl of ramen in the city unless you're willing to opt for the instant noodles at 7 Eleven, even then they might be $.20 more than you'd pay anywhere outside the city, which is alot since they are normally only $.20 to purchase anyways. Our point is, the food is pricey and our largest expense on this trip but there are just some food experiences you can't miss! We will have to give ourselves a larger budget for our next visit.
But one thing not to miss that has been a favorite of mine from back in my traveling for work days is getting a drink at the Russian Samovar in Midtown just around the corner from Times Square in the Theater District. This place has a dingy feel to it that you can't help but love with live music and infused vodka that is meant to be sipped on straight. There are odd flavors like horseradish to sweet concoctions like pomegranate. I've tried a handful over the years but we left it up to our bartender to tell us which mixtures we should try this trip – which did not disappoint.
This will be a place we will visit on every trip to NYC as it's always been a back to back hit and is now an all-time favorite.
Plus, all the amazing cafes in New York City.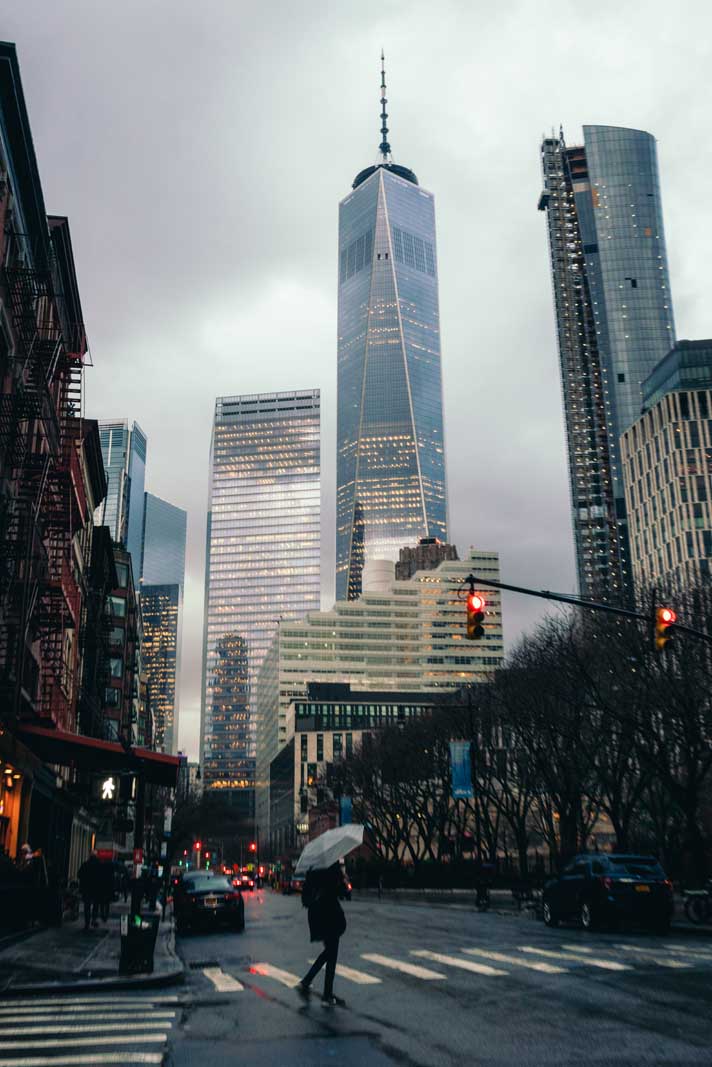 After hanging out with our local friends and spending time getting to get to know the city a little more we really could see ourselves enjoying living here or making our home base here for a few years. Where the road takes us, only time will tell but if we can afford it we may just move to NYC one day! Until then we will be snatching up any airfare deals that will land us in New York even if only for a few days. We love you New York!
What do you think? Have you been to New York, what do you love/hate about it? Share with us in the comments below.
Check out 17 nearly free things to do in New York City for your next trip!