Ever wonder how people become digital nomads, how people get paid to travel, or how people afford a life of travel? We want to share with you our story, a story that isn't just ours. A story that many others have done and how we started a life teaching English as a way to afford a life of travel and transition our life into becoming a digital nomad. A story about teaching English in South Korea and how it helped us carve our life of travel.
Our story begins like most. We both worked 9 to 5, or more like 9 to 9 jobs back in the corporate world just 5 years ago in California where we both barely were barely able to get our vacation time in consecutive days making it almost impossible to travel overseas and see the world. Fast forward to today where we work remotely from where ever we want in the world and have the freedom to travel as a living. I write this as we are posted up in Mérida a city in the Yucatán Peninsula of Mexico and honestly loving life. This lifestyle doesn't come without its challenges but we aren't going to cover the complexities of that today, we are going to talk about how to become a digital nomad and how to teach English as a way to afford a life of travel.
How We Started to get paid to travel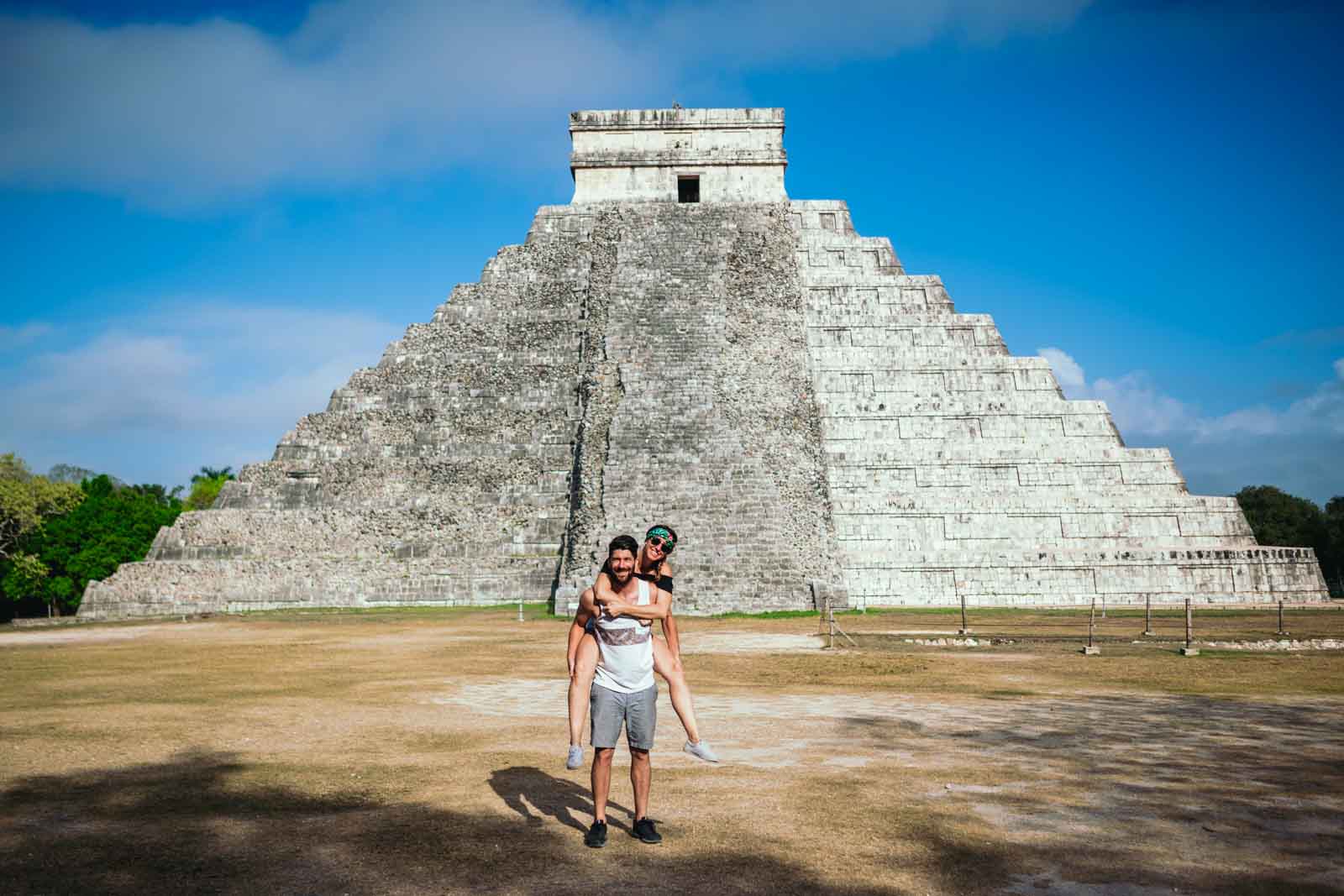 Let's go back to the beginning. Before leaving our jobs we wanted to travel. It sounded like a life that was too good to be true. Watching people on Instagram and on Facebook seemingly living the dream, galivanting across the globe while sharing their wanderlust worthy photos on the internet got us thinking, how can we get paid to travel?
We did some digging and the answer wasn't start a blog and become a success overnight. Traveling full time or for a long period of time requires a savings account. A savings account we didn't quite have living back in California where we were living paycheck to paycheck paying handsomely for a one bedroom apartment in one of the most gorgeous and desirable places to live in the United States.
So we decided to leave. But not to just leave to go to another place in the US, to actually move across the world.
Scott learned about teaching English overseas during his 6-month long backpacking trip through South-East Asia. After meeting me, he told me this was something he really wanted to do. I was all for it, except I wasn't going to go. I had a career and I had been working hard to climb that corporate ladder.
Then Scott left for South Korea and I willingly stayed behind and said see ya next year! But after 4 months, I joined him in South Korea to teach English where together we saved a combined $32,000 in just a year.
$32,000 saved in one year. You can read more about that here in our interview with the Planet D. 
We were being paid to travel already. Some argue that we weren't traveling that we were living in South Korea. We completely disagree. On the weekends we explored a different part of the country, Seoul was already a new city for us and in our opinion, this was traveling.
We did have to stay put pretty much in South Korea for the year, but during that time we got to know the country really well.
We also went from having 40-50+ work weeks to 24-30 hour work weeks teaching English in South Korea. This gave us the chance to pursue hobbies and things we were interested in that we were too exhausted to do living at home.
This gave us the freedom to pursue our interests which are now our career.
Imagine being able to earn money from things you love doing? We started our blog in this time and Scott took up photography and by the end of the year taught himself how to make his incredible hyperlapse and flowmotion films.
All of these hobbies now earn us an income and carved the path to our digital nomad lifestyle and we couldn't have done it without starting by teaching English in South Korea.
Listen, we didn't start making money overnight from our hobbies. It took almost three years of hustling, learning, and trial and error. After our first year teaching English in South Korea, we traveled for 8 months only dipping into $10,000 of our savings traveling through Thailand, Vietnam, Cambodia, and Laos building our blog and practicing our craft.
We decided to go back to South Korea again to teach English another year to save more money, work on our skills, travel more of the country, and figure out how to transition our blog from a hobby to a source of income.
Our second year teaching English in South Korea was a success. We set goals for ourselves, took courses including Nomadic Matt's travel blogging course, watched Lynda.com tutorials, and worked our tails off all while teaching English and saving another $42,000.
$42,000 saved from teaching English in South Korea.
That's a total of $74,000 in two years plus time to learn how to blog, build a brand, take blogging courses, learn as much as possible on Lynda.com, practice photography, and transition our life to becoming a digital nomad.
Curious to see what life was like while we were saving money and teaching English in South Korea carving our path to become full-time digital nomads? Check out our series road to 42K from our second year teaching English in South Korea.
How to teach English as a way to afford a life of travel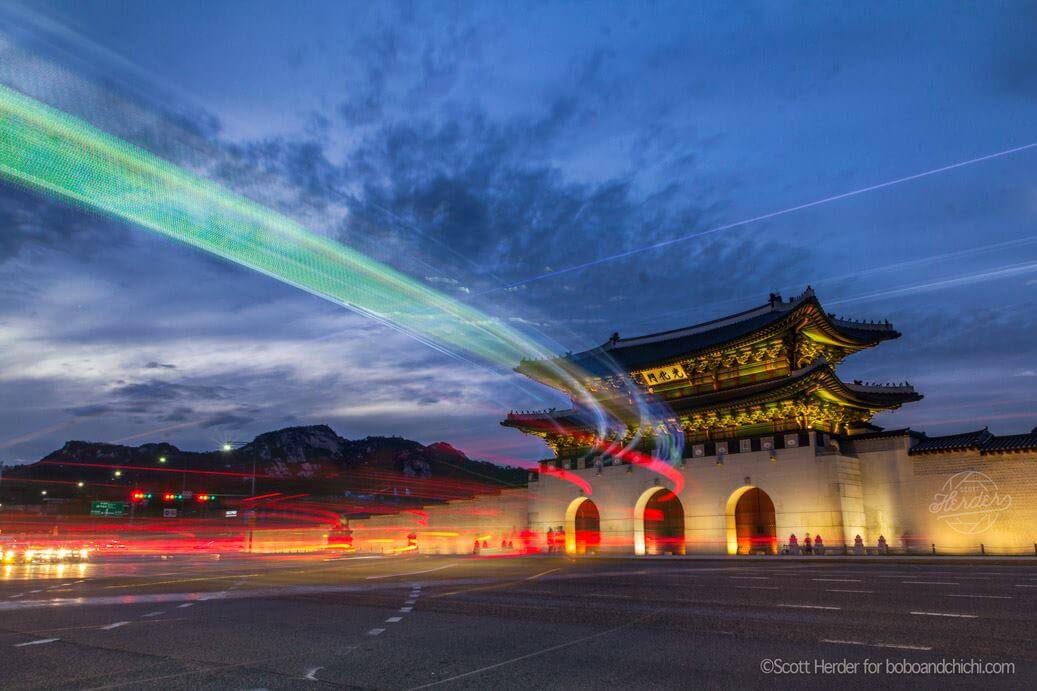 Did you know there are several other countries that you can teach English in beside South Korea?
First, you have to ask yourself if this is right for you. Typically, depending on the country, South Korea, for example, it takes months for the application process and you will need to have a job while you're waiting for your FBI background check which can take up to two months. Plus, you will have to pay for some documents out of pocket, but if you are going to go through with teaching English this small overhead cost is well worth the investment.
Then you need to consider if this is something you can really do. You will most likely not have much vacation time and you will be away from your family, friends, and potentially miss out on events back at home like birthdays and possibly even weddings. You could get homesick, but this is the easiest way in our opinion to transition to a digital nomad lifestyle and how to afford a life of travel since you'll still earn a full-time paycheck.
Teach for a year, build your savings, and travel after. You can repeat this cycle or do what we did – build your brand and skills by taking full advantage of this new found free time you'll have.
The best way to learn about ESL jobs is to check forums, go through a recruiter (email us and we can refer you for the recruiter we used for South Korea), sites like Dave's ESL café, or just using search engines or Craigslist.
What we liked about using a recruiter is that they held our hand during the application and VISA process making it as painless as possible to get ourselves sorted to get to South Korea to start teaching English.
Don't want to live in a specific country? No worries, you can actually teach English online as a way to save money.
What you'll need: TEFL Certification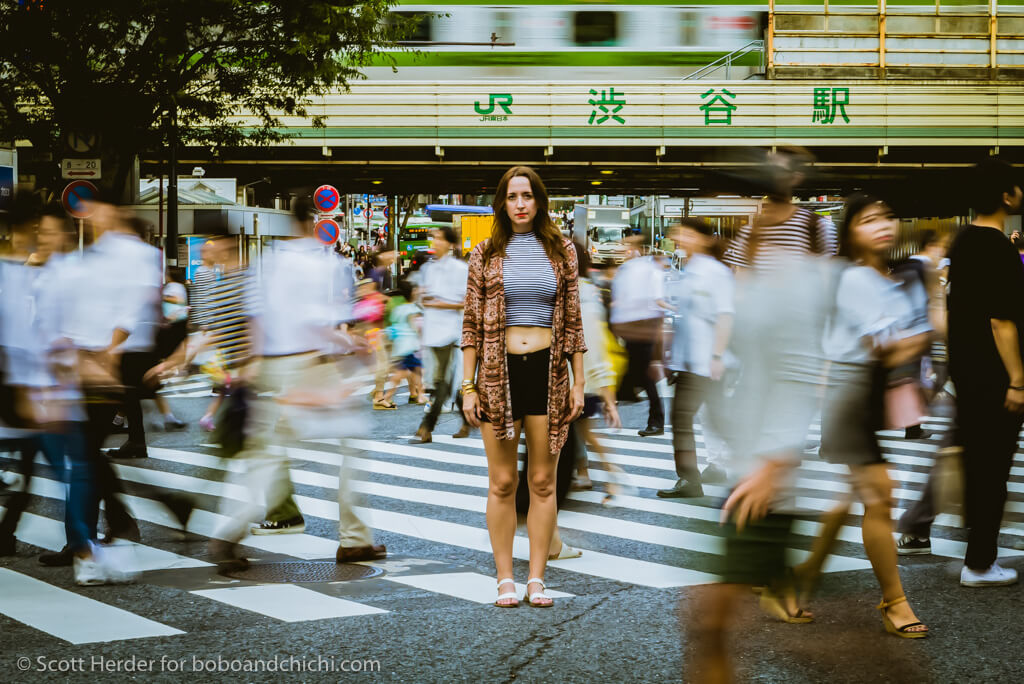 Did you know that you don't have to have a background in education to teach English? A question we get all the time is how to teach English as a way to afford travel when neither of us had a background in education. That's where a TEFL certification comes handy.
Almost every teaching English job in every country requires TEFL certification. Very few positions do not require it, for the exact job we had we did not need it. However, it is very smart to get your TEFL certification because it opens more doors and opportunities for teaching English in more countries.
What is a TEFL certification? TEFL stands for Teaching English as a Foreign Language and many schools require it as it's a certificate proving that you are a trained English as a Second Language teacher.
This sound hard right? WRONG.
It's as easy as taking an online course from home in your free time at your own pace with MyTEFL from your own home. What's even better? After you finish the course and get your certification they can help with job placement!
What MyTEFL course provides:
120 hour course for $299 (plus a 35% discount with our code bonchi35) with a full tutor and tech support, 24/7 access so you can complete your course when it's convenient for you, official letter of recommendation at the end of the course, your TEFL certificate, and free job placement opportunities!
Once you have your TEFL certification you can pretty much get a ESL teaching job anywhere.
You can learn more about MyTEFL here.
Want a 35% discount?
Our readers get a special 35% discount by purchasing the course through us using our promo code bonchi35! What are you waiting for? Get your TEFL certification today and start to carve a path of a life of travel by teaching English abroad, saving money, and exploring a new part of the world!
Other bonuses – how to pay off student loans early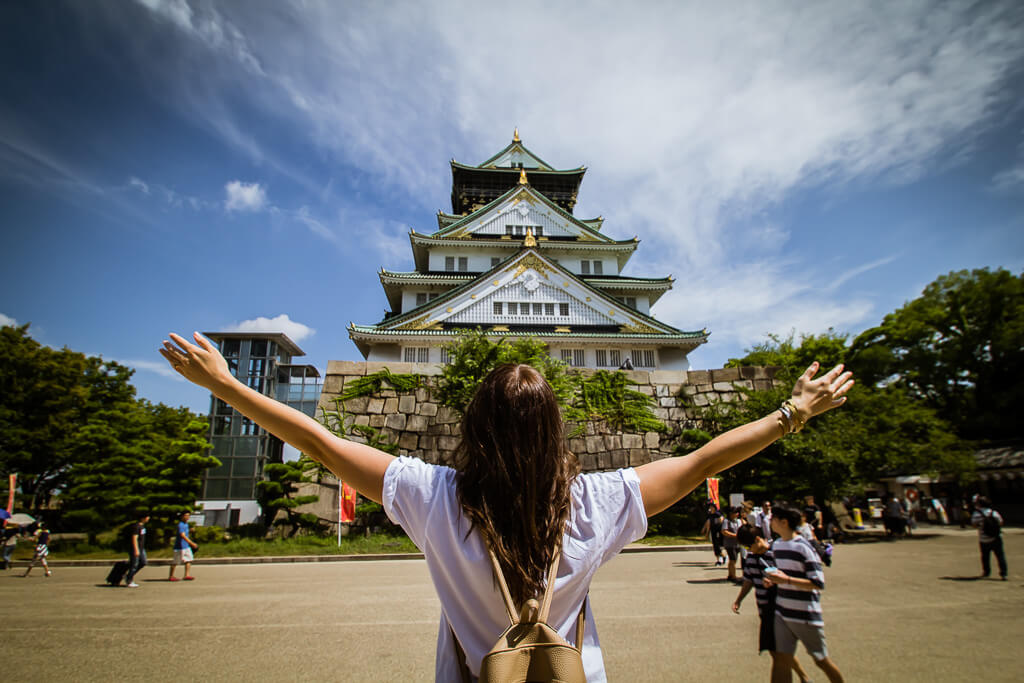 Besides all the incredible reasons to teach English to afford a life of travel or jumpstart to becoming a digital nomad, there are other perks to teaching English overseas that don't get mentioned a lot. Pay off your student loans early by teaching English.
Again, you do not need a background or degree in education to teach English overseas. You can get a TEFL certification and straight out of college go teach English abroad to pay off your student loans early.
You saw how much we were able to save teaching English, imagine if all of that money could go towards your student loans to pay them off and be debt free sooner?
Both of us were very fortunate and privileged not to have the burden of student debt after university, but that's not the case for 70% of graduates. There are over 44 million Americans who hold over $1.4 trillion in student loan debt and 60% of those won't be able to pay off their debt until their 40s. It's disgusting but that is a conversation for another day – for now we are going to focus on solutions to this terrible epidemic for young graduating Americans.
Teach English overseas! This isn't the answer for everyone, but if you have interest in seeing the world, traveling, and have the burden of student loans this is a great opportunity for you. Plus you can save yourself from paying all that interest by paying off early. This is seriously a great option for how to pay off student loans early.
How to become a digital nomad
So how do you become a digital nomad? There are so many ways to become a digital nomad that it would be impossible to talk about them all which is why we heavily focused on how to teach English as a way to afford a life of travel from our own personal experience.
Being a digital nomad requires hustle and skill and typically multiple streams of income. Don't be fooled by Instagrammers who look like they are enjoying life everyday starting their day with yoga and surfing, Instagram a photo, then get a massage, have happy hour at 3 pm on the beach, then party all night. This is not reality and we probably work more hours than we did before at our 9 to 5 desk job but the difference is we have freedom, flexibility, and we love what we are doing.
We carved our path to the digital nomad lifestyle by starting our blog – which we put hundreds of hours into from writing stories, guides, and sharing our life online for years before making a dime from it. We also spent all of our free time learning on Lynda.com whether it was graphic design, how to use a DSLR, how to edit a photo, how to edit video, to how to use WordPress. You can literally find a course for anything on Lynda.
Then we invested in courses. If you want to become the type of digital nomad we are with a travel blog we highly recommend taking a course to jump start you. We did Nomadic Matt's Travel Blogging Course and even though we already had our blog for over a year and a half at the time we took the course, we learned a lot.
Some of these things may start as hobbies, but you can transition them into a business to help you become a digital nomad or afford a life abroad.
What jumpstarted us and gave us a safety net was our heaping savings from teaching English in South Korea. This gave us the freedom of not having to worry about financials and travel and build our brand.
We think this is one of the safest ways to approach the digital nomad lifestyle.
But everyone who is a digital nomad's story is different and there are more ways to become a digital nomad and travel the world. We love our good friend Nina's website which is an amazing source for living and working abroad. She doesn't just share her story, she shares many other success stories including ours!
Regardless, you have to think long term. Don't just expect a digital nomad lifestyle to work out for you on a savings account alone. The savings account from teaching English abroad can help give you a safety net while traveling to establish a business or remote work to maintain a digital nomad lifestyle. We used our hobbies and turned them into a business/income. Come up with a plan!
Disclaimer about Privilege
It would be crazy and irresponsible to say this is the recipe for everyone or something everyone can do. We had a lot of help with transitioning to this lifestyle by being born with a few privileges. A few of the main privileges we are going to talk about is being born in a native English speaking country and having a US passport. Both of these factors gave us a huge advantage at obtaining an English position abroad. Not to mention, people of color do face discrimination in countries like South Korea. We are only mentioning South Korea because this is where we had experience teaching English – this is not the only country that does this.
This article by Matador Network written by Meg Cale, a former ESL teacher in South Korea highlights this topic.
While it's not impossible to get a job teaching ESL as a POC there may be more hurdles that we didn't experience or know about until well into our teaching career. Also, English teaching jobs are typically prioritized by passport.
Resources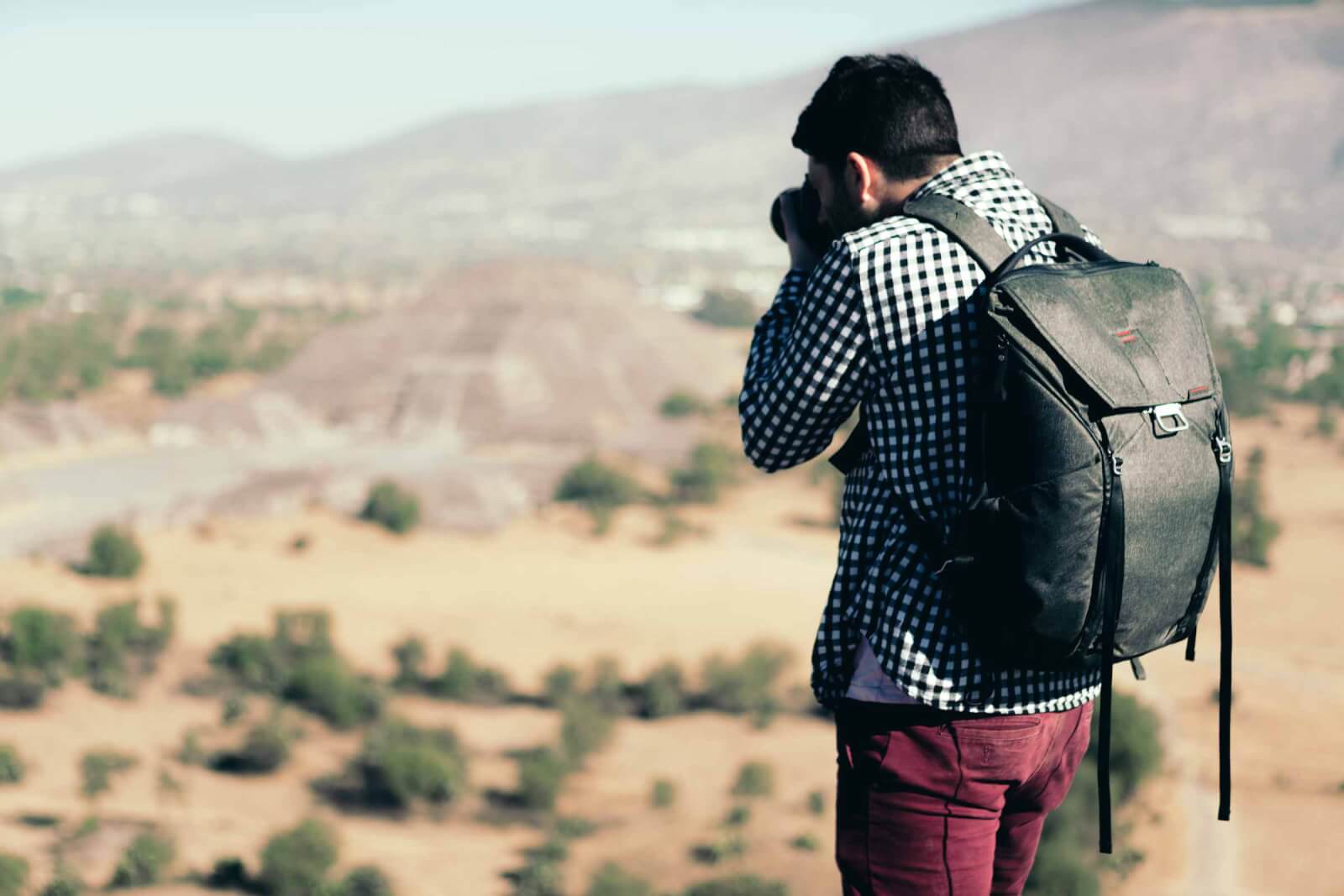 MyTEFL
If you want to become a digital nomad the same way we did by teaching English to save money and build your platform/business you will want to consider getting your TEFL certification. What's great about MyTEFL is you can take the course from the comfort of your home on a schedule you choose. You also have access to a tutor and they help with job placement.
Plus, we can get you a 35% discount by using our promo code bonchi35.
Get your MyTEFL teaching certification course here.
Nomadic Matt Travel Blogging Course
If travel blogging is the path you want to go, you will thank yourself later by taking a course that has everything from how to make a blog to how to grow it into a business. We signed up for Matt's course 1.5 years already into blogging and this is when we started shifting our website from a hobby with poorly written articles to transitioning it into a useful travel resource and our traffic really started to take off. After reading both ebooks, case studies of successful bloggers, expert interviews, and webinars. We love the webinars because the course always comes out with new topics and we have learned a lot from them.
If you want to start a travel blog and turn it into a business or get people to even find your travel blog take a course. Knowledge is power.
You can check out Nomadic Matt's Travel Blogging Course here.
Lynda.com
We love Lynda.com. Scott actually learned how to use his first DSLR on Lynda as well as learn how to edit photos, how to navigate around WordPress, video editing, and how to use programs like Photoshop, Lightroom, AfterEffects, Premiere. I also used Lynda to learn new skills on Photoshop and Illustrator. If there's anything you want to learn, it's probably got an entire course with homework assignments on Lynda. You get an annual membership and access to courses, homework files, and access to courses offline. We do use YouTube for some tutorials but we find Lynda is easier to find quality training paths that you can learn in digestible chunks.
Main Takeaway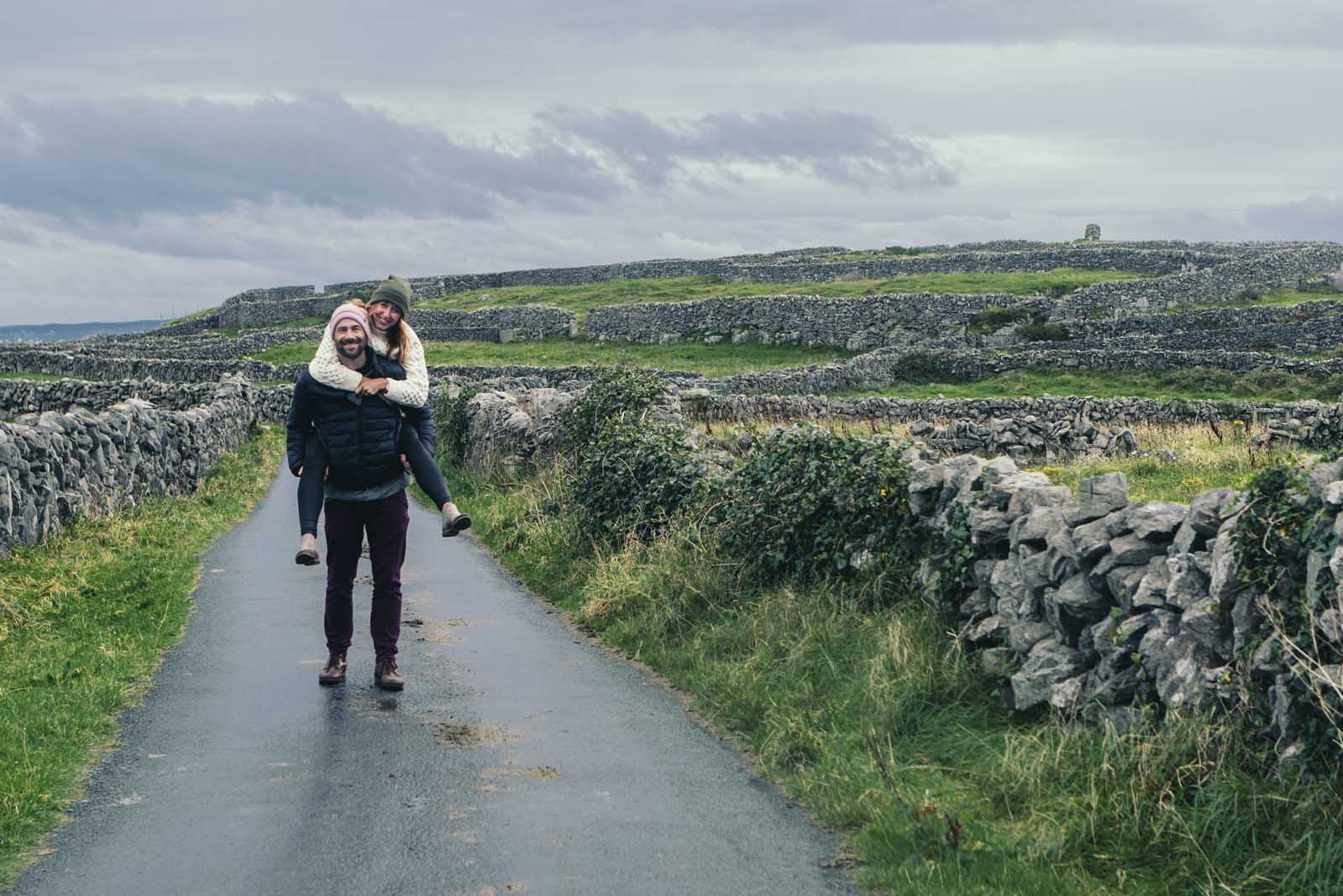 Our main goal of this post is if you're wondering how people become digital nomads, how people get paid to travel, or how people afford a life of travel and how you can do it we highly recommend getting your foot in the door by teaching English abroad.
Teaching English is a great way to get started because you'll have time to set goals and work on your hobbies, save money, have time to learn new skills, all while living in a new country traveling, and be able to have the freedom and savings to travel after.
Teaching English in South Korea gave us the ability to have the time to pursue things we enjoyed like photography, videography, and blogging which is now our career.
That being said, everyone's path to a nomadic lifestyle is different. This was our path which we think can be replicable.
---
Tell us what you think? Is this something you'd try out to become a digital nomad? Let us know in the comments below.
Disclaimer: By purchasing through the links on this post we receive a small commission at no extra cost to you. These are all products we recommend and courses we have actually taken and find helpful.
Liked this post or found it helpful? Share the love or bookmark below on Pinterest!