Looking for the best things to do in Corning, New York? We've got you covered with all the best activities in one of our favorite Finger Lakes towns to explore!
Easily one of the best towns in the region, there are tons of great things to do in Corning, New York. The Finger Lakes region is full of some of the most amazing New York towns, scenery, and wineries to visit and this is one of them and a great base to exploring the region!
Check out our go to guide for best things to do in Corning from where to eat, drink, and where to explore.
Rockwell Museum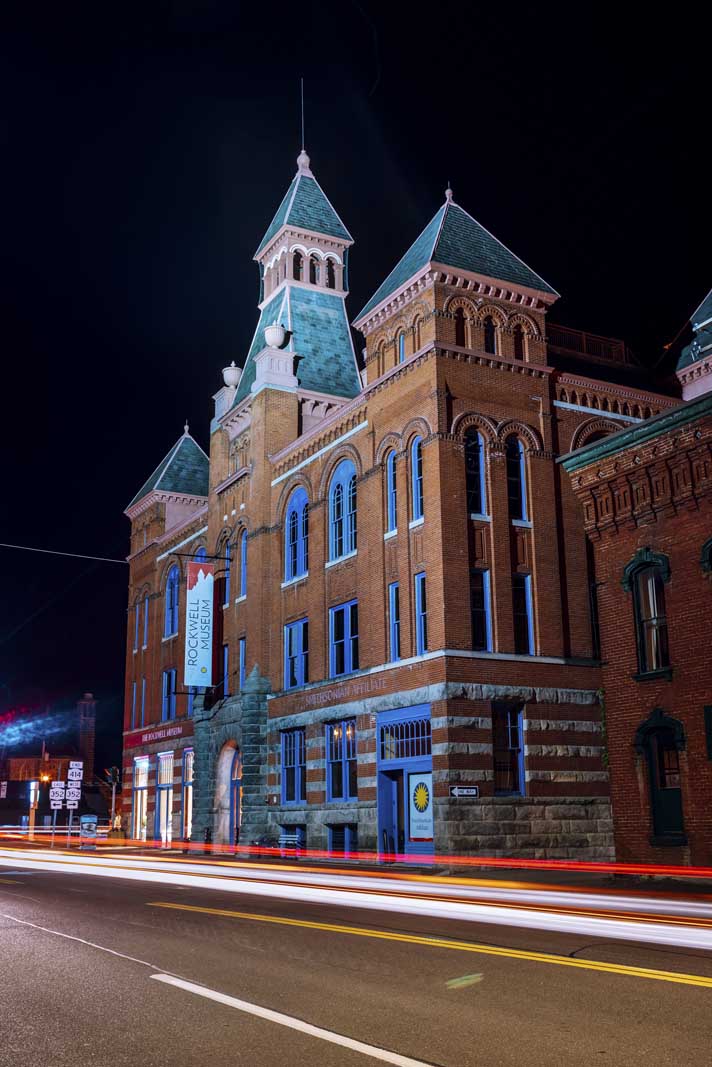 One of the best things to do in Corning is visit the Rockwell Museum. The museum itself is located in an exquisite 19th-century building that was once the town of Corning's City Hall with an amazing viewing deck from the upper floor overlooking Corning. The museum is an affiliate of the Smithsonian with loaner pieces from the Smithsonian inside the museum.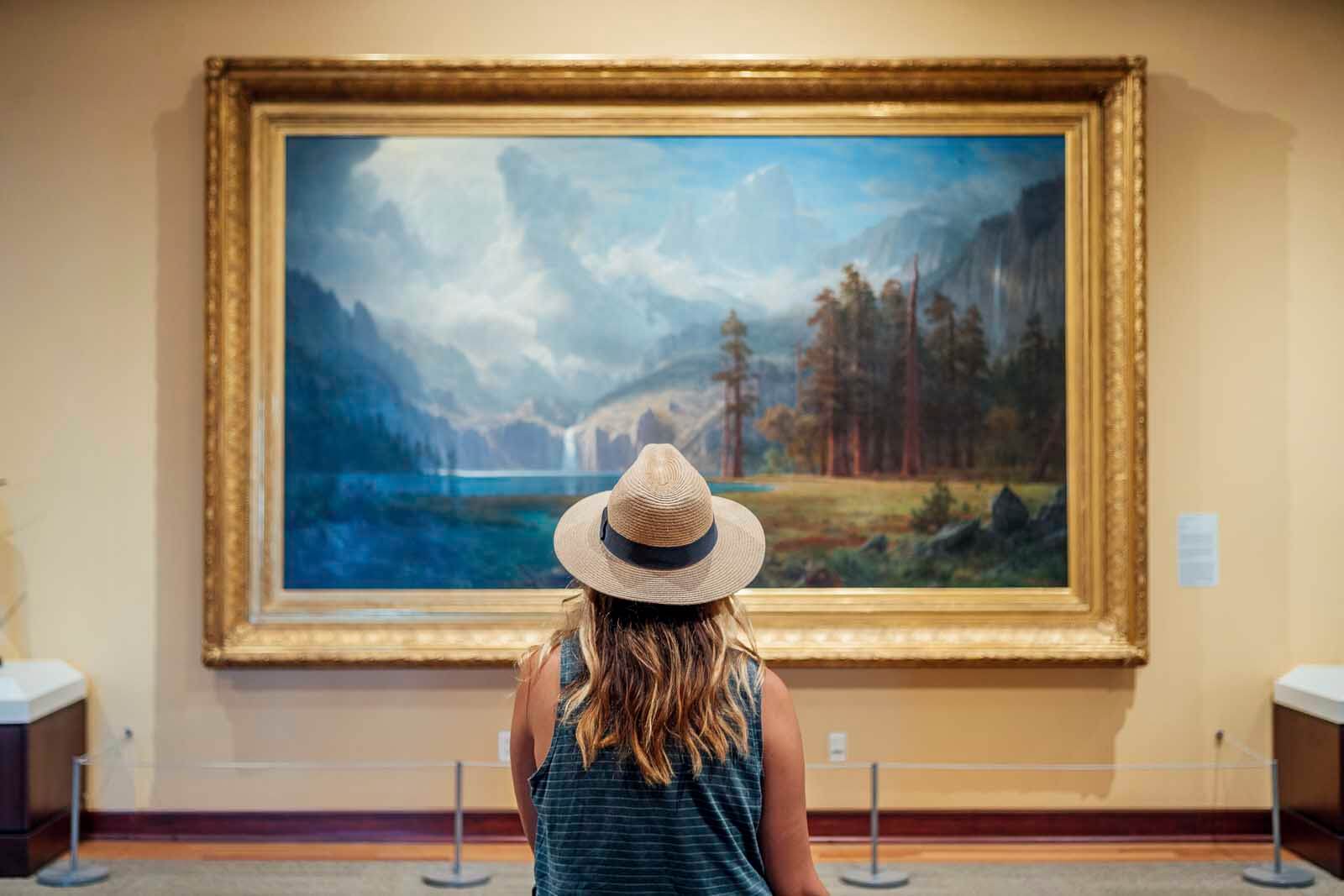 The entire focus of the Rockwell Museum is the American Experience through American Art. You can find Native American art, landscape paintings portraying historic moments in US history to famous US landscapes like Yosemite, to bronze sculptures, and modern installations. The museum is carefully curated and the collection is astounding. There are also some fun activities including scavenger hunts for kids and adults to make things a bit more fun for everyone during their visit!
Corning Museum of Glass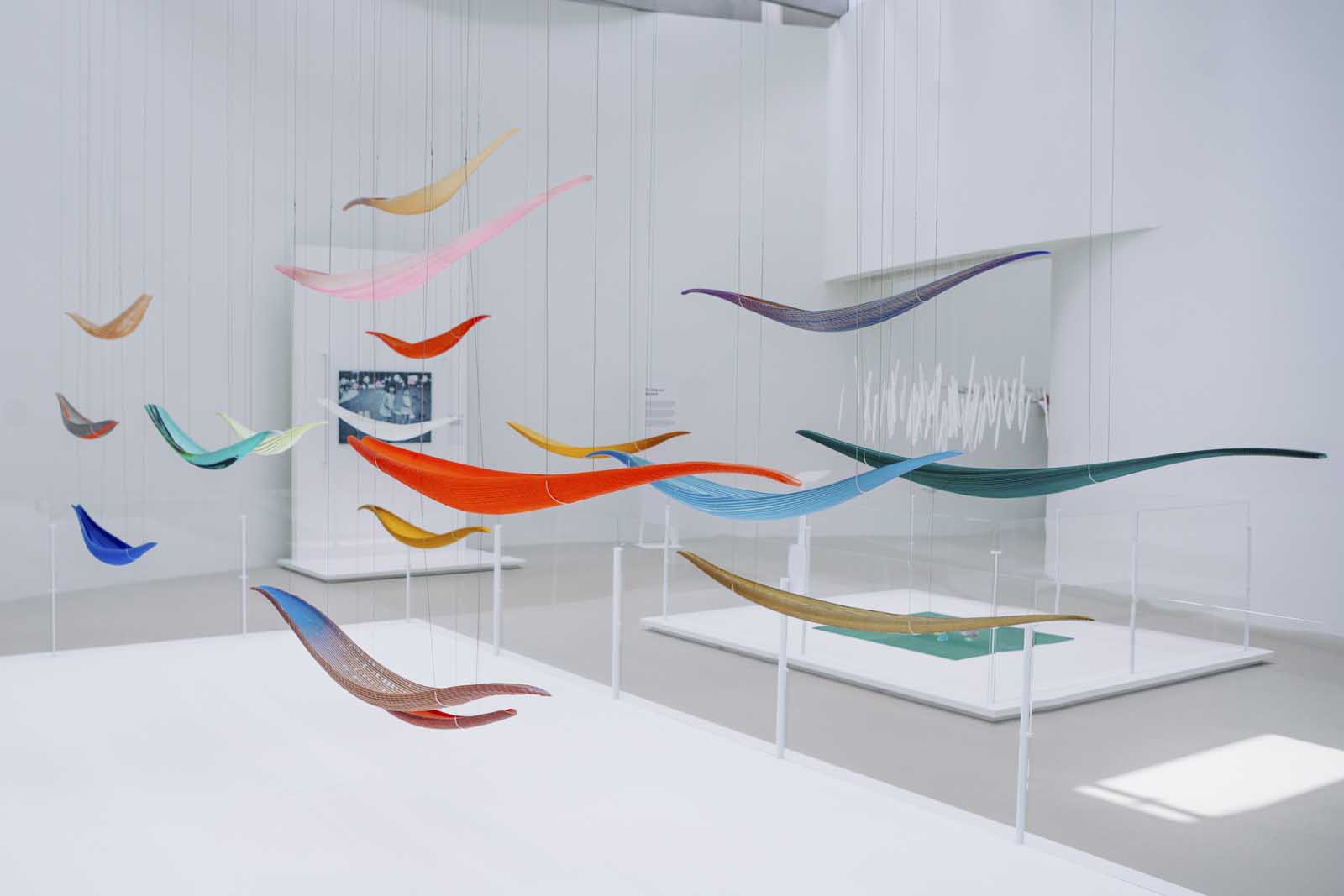 Witness the world's largest collection of glass at the Corning Museum of Glass! This is undoubtedly one of the best things to do in Corning. With over 45,000 pieces of glass with some dating back to over 3,500 years ago, galleries of glass sculptures, interactive exhibits like trippy optical illusion mirrors, glass blowing demos, and even glass blowing experiences where you get to try it yourself and make an ornament or glass flower to ship home! There are tons of things to do here it's no wonder why the average visitor spends about 5 hours visiting the museum.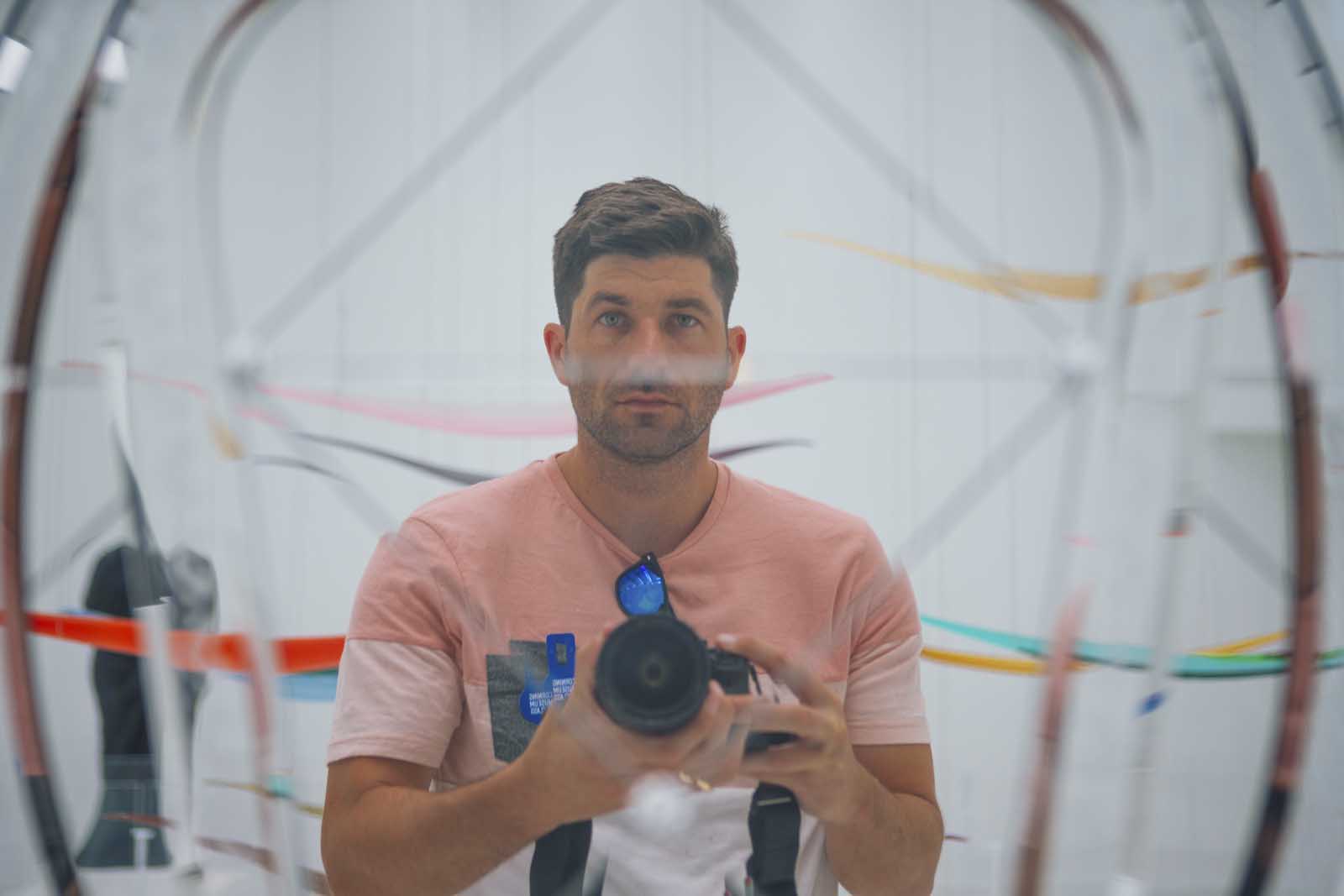 The museum itself is also in a beautiful architectural masterpiece of a building always showcasing in house artists and their work in the galleries.
Fun Fact: Most people have had or used Corning Ware ceramics in their kitchens at home!
Stroll Downtown and Market Street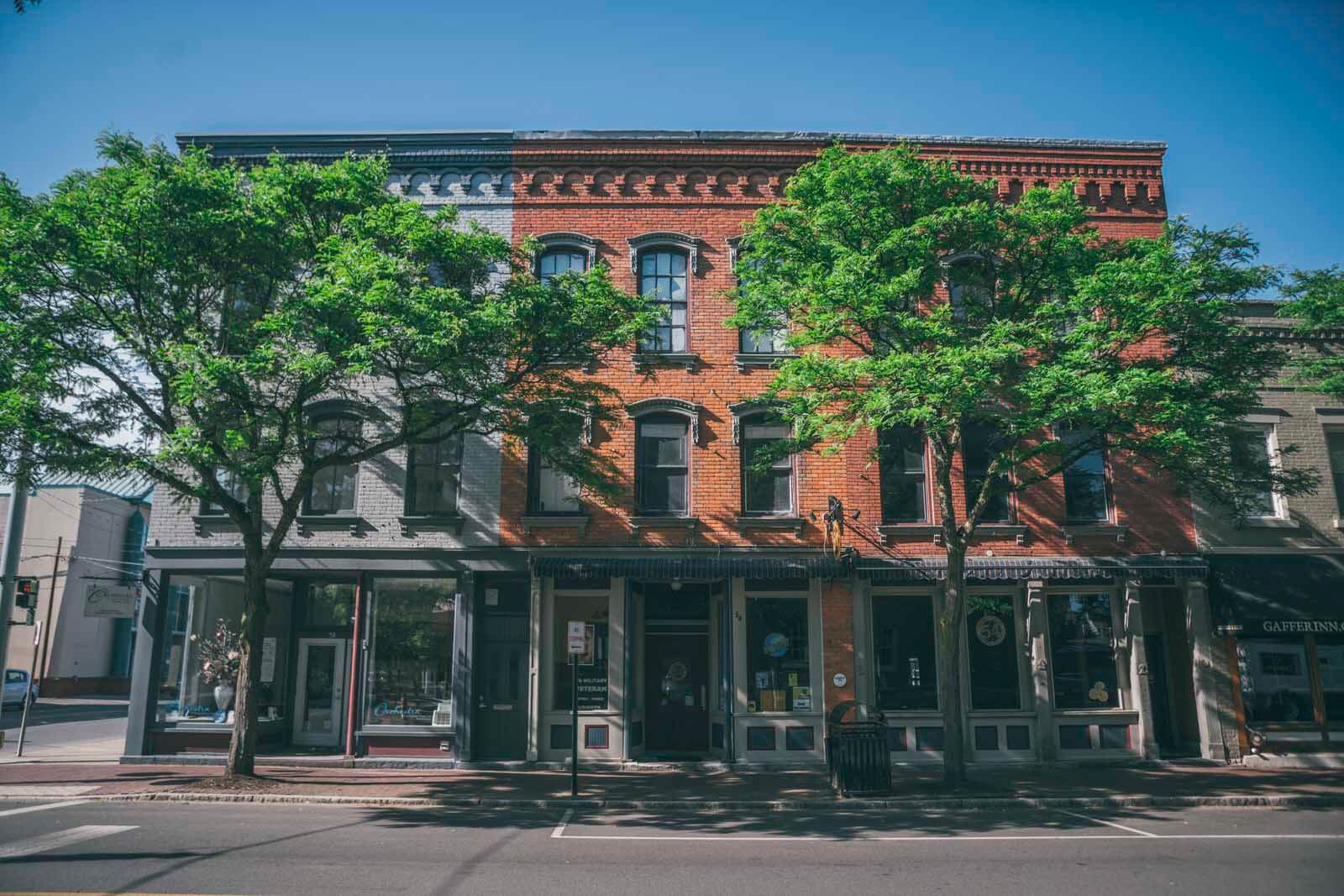 Taking a stroll downtown is another one of the best things to do in Corning. The adorable downtown reminds of you that Main Street USA town you'd see in Disneyland. It's absolutely beautiful, especially in the summer with all the trees lining the streets in full foliage. Market Street is full of shops, restaurants, and cafes.
There's a really rad Feminist Book Store that's worth checking out and some cute home goods and clothing boutiques in the mix.
We had one of the best meals we've ever had at Hand & Foot along with their amazing cocktails and beers on tap, a delicious quick breakfast at Poppleton's Bakery, and a tasty lunch with some great local draft beer at Market Street Brewing Co.
Besides food, drinking, and shopping you can also check out some of the iconic spots in downtown Corning like the Little Joe Tower with the gaffer blowing glass icon, Brisco Bridge connecting the Corning Museum of Glass to the rest of Corning over the Chemung River, and the amazing clock tower.
Visit Wegmans
I mention Wegmans as one of the best things to do in Corning because EVERYONE and their mother, brother, and uncle told us about Wegmans and there's a location right in Corning! Wegmans is the local chain of grocery stores with some locally sourced produce and food as well as an array of amazing groceries and ready to eat food that make visiting Wegman's an experience.
We regrettably didn't make it to Wegman's but did eat a lunch catered with Wegman's food and it was tasty! Had we had more time we would have made a lap around the famous and local favorite grocery store to see what the craze is all about. Everyone says it's worth a visit.
Use Corning as a Base for Wine Tasting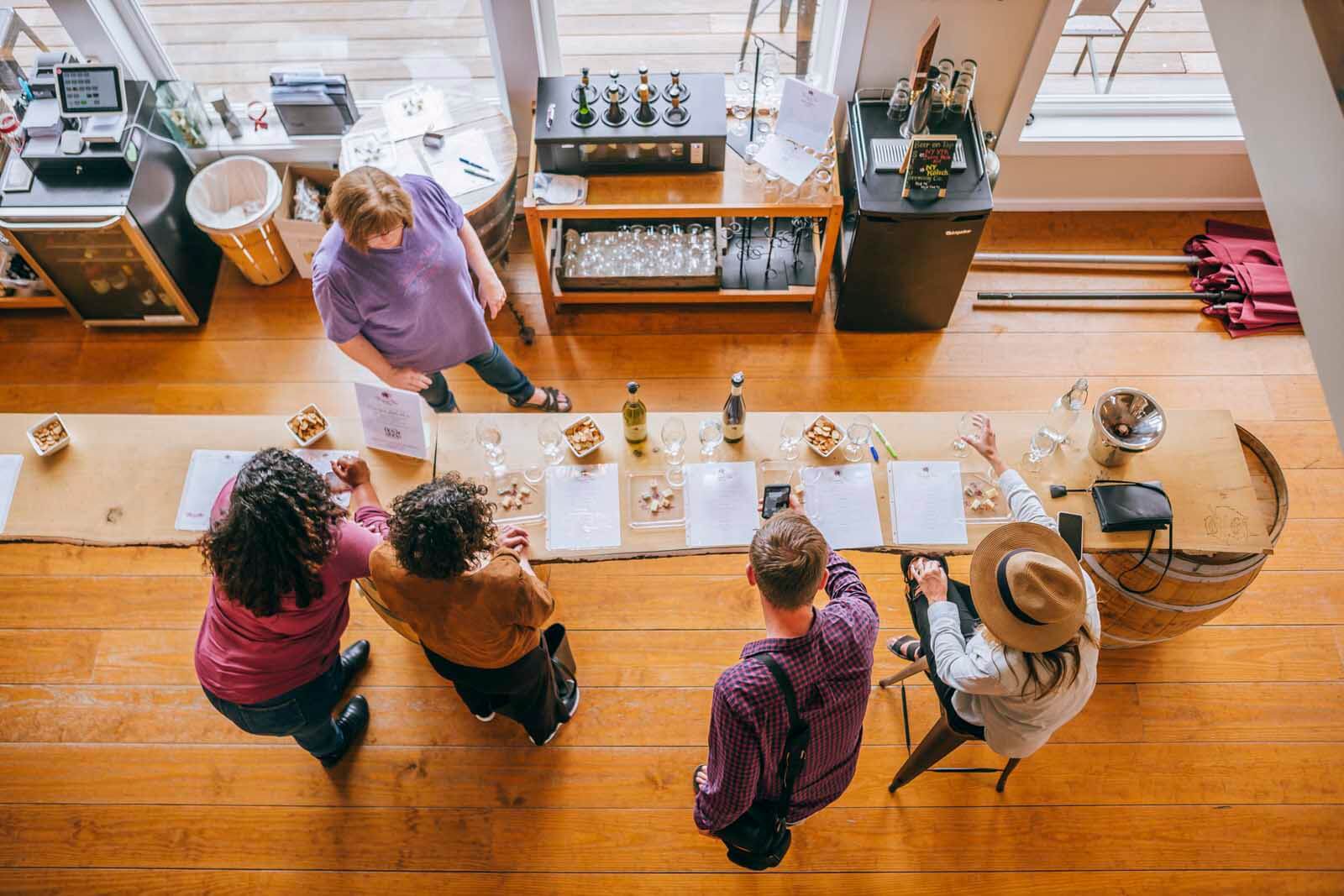 One of the greatest things to do in Corning is check out all the incredible nearby wine tasting. What's great about staying in Corning, New York is that you're centrally located between both Keuka Lake and Seneca Lake and their wine trails.
You can start the Keuka Lake Wine Trail in Hammondsport which is a 30-minute drive from Corning. There are only five different wineries on the Keuka Lake Wine Trail, but of all the wineries we went to this wine trail had our favorite wineries and wines. We recommend spending an entire day completing the Keuka Lake Wine Trail before ending your day back in Corning.
Another 30-minute drive from Corning is Watkins Glen which is also a great place to start the Seneca Wine Trail. The Seneca Wine trail has many more wineries to offer than Keuka, so be sure to plan your wineries wisely! A few of our favorites included Wagner Vineyards, Glenora Wine Cellars, and Fulkerson Winery along the Seneca Lake wine trail.
Where to stay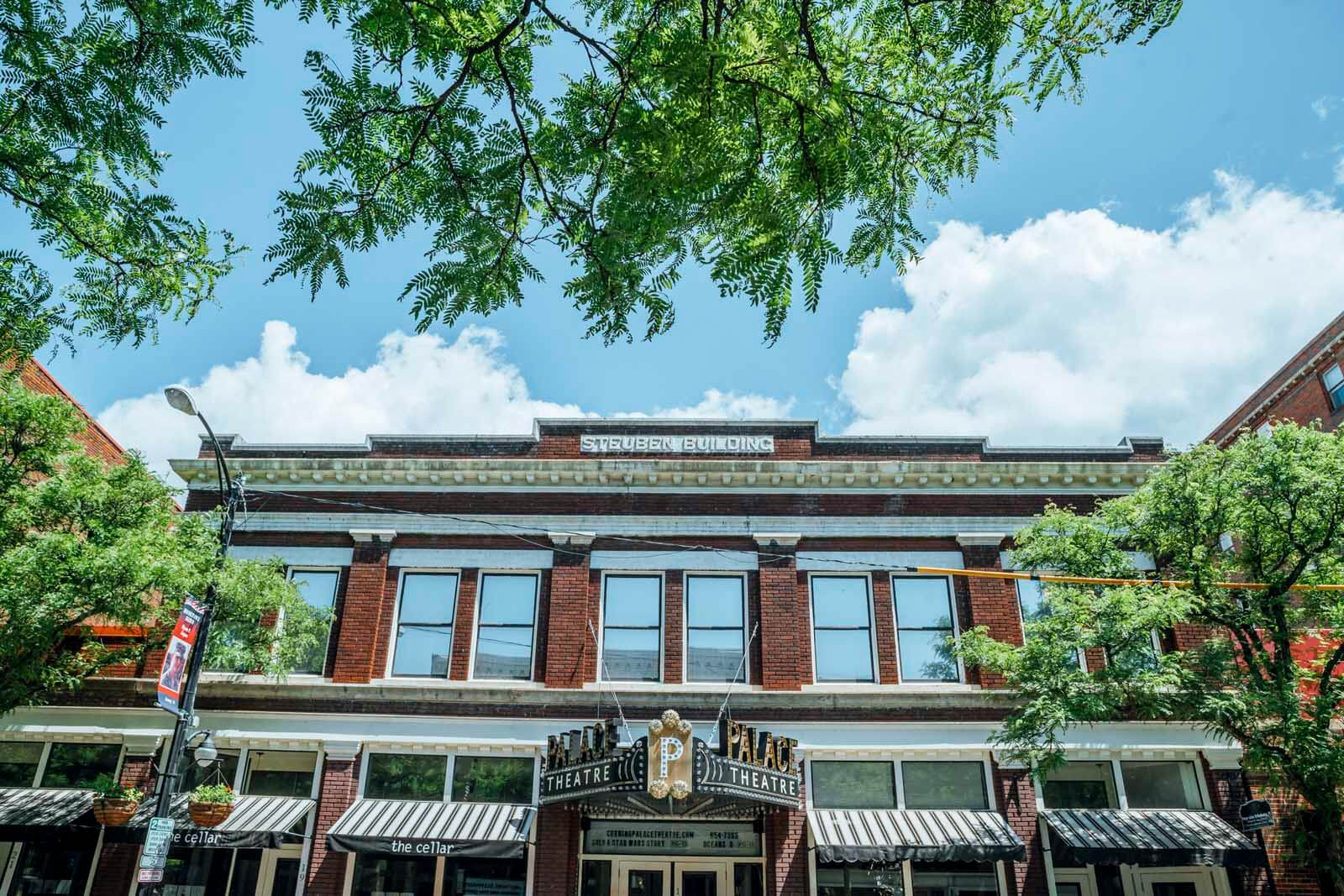 Radisson Hotel Corning is where we stayed and is walking distance to all the best things to do in Corning. The hotel has a terrific location, cozy rooms, great outdoor patio with fire pits, and just a few minutes walk to Market Street. There's a fitness center on the property as well as plenty of parking.
Book Now | Compare Prices for Later | Read Trip Advisor Reviews
---
Check out more essential stops in Corning by Urban Corning.
Liked this post about the best things to do in Corning or found it helpful? Bookmark this post or pin it for later on Pinterest below!