Nashville has garnered more and more attention in the past few years making it a must-see destination for anyone traveling in the US. As a Nashville native, it's been so interesting to watch my city evolve. As a teenager I'll admit that, like many teenagers, I couldn't wait to leave and didn't really know what there was to love about Nashville.
It took me leaving and coming back to truly appreciate this place and all it has to offer and now I spend a lot of my time being Nashville's own personal hype man – as if she needs any more of those.
Nashville is known for a lot of different things including live music, food, friendly people and much more. You could live here and still not have seen it all – I'm living proof of that. If you're visiting though, you're going to want to hit all the quintessential Nashville spots and I've put together the perfect 3 days in Nashville itinerary that'll have you craving another visit to the 'Athens of the South.'
Day 1 of 3 Days in Nashville Itinerary
Explore the Nashville Farmers' Market
Farmer's markets are great for visiting for a plethora of reasons. You get to experience what locals experience, you get to find some handmade and local items and you get a glimpse of a city outside of the touristy areas. The Nashville farmers' market is pretty amazing as it's open every day of the week and it's not just a spot to get fresh fruits and veggies. Many Nashvillians head here for lunch actually as there are several permanent food spots and shops to explore. I recommend Jamaicaway, Jeni's Splendid Ice Cream or The Fountain of Juice.
Visit Bicentennial State Park Next Door
If you step outside of the farmers' market, you'll immediately be in Bicentennial Capitol Mall State Park. Nashville has some amazing parks and green space that I highly recommend, but it's pretty cool having this state park right in the heart of downtown. Make sure to stroll around the entire park (it's not that big!) and check out all of the monuments and plaques. This is a history lover's paradise as it tells the story of Tennessee from beginning to present. This is a wonderful spot to get a glimpse of Capitol Hill as well.
Explore Germantown
Still in walking distance, head on over historic Germantown which is comprised of charming, historic homes, industrial buildings, and an ever-growing foodie scene. This area is worth strolling around, soaking up the history and architecture before grabbing some lunch at 312 Pizza Company or coffee at Barista Parlor.
Head to Pedestrian Bridge for Sunset
Want the best sunset view of the city? Head to the Pedestrian Bridge.
Local tip: put 'Nissan Stadium' in your GPS and park in Lot R at the stadium. This is usually free depending on event schedules (avoid during Titans game days) and puts you directly at the start of the bridge.
The Pedestrian Bridge connects the Tennessee Titans stadium to the bustling streets of downtown Nashville. In addition to being a pretty cool bridge (seriously everyone takes any kind of important photo shoot here), it is also one of, if not, the best spots to watch the sunrise or sunset on downtown Nashville.
Dinner at Acme Feed & Seed
Acme Feed & Seed sits right on the corner of Broadway and 1st street. What used to be an old feed store, it's now four floors of food, drinks and fun. They serve up traditional Southern food with a modern twist. It's a great spot to fill your belly and dip your toe in the water before heading down Broadway for the evening.
Honky-Tonk your Heart Out
As I'm sure you can already see, there's so much more to see in Nashville besides just Broadway. That would be like going to New Orleans and only going to Bourbon Street or New York City and only going to Times Square. Don't do that but definitely check it out once to see what it's all about. These days, Broadway is pretty much packed every night of the week – I swear it's never a dead zone down there. Most places don't have a cover charge so you can bar hop, line dance and listen to live music to your little achy breaky heart's content.
Day 2 of 3 Days in Nashville Itinerary
Breakfast at The Post East
Head to this local's favorite spot to cure that hangover from your honky-tonking former self. This is one of my favorite spots in East Nashville and maybe all of Nashville. Grab a coffee and for the love of everything that is holy, get one of their cinnamon rolls. The only thing you'll regret is saying you'll share it with your traveling partner.
Hunt for Street Art
Actually, you won't be hunting for long. Nashville is overflowing with street art. I don't think I've been to a city the size of Nashville that has more street art than us. I live here and I swear everytime I drive in Nashville, I see a new mural I haven't seen before. It's so impressive that I've attempted to do a Nashville mural guide for a long time and made a list last year that ended up having 100+ murals and this count has probably doubled since then. What I'm trying to say is this – just drive around or walk around and you'll find a ton of murals to pose in front of.
Local tip: the best spots for mural hunting include 12 South neighborhood, the Gulch neighborhood, East Nashville and downtown.
Lunch at Graze
While you're still in East Nashville, head over to Graze for lunch. This all-vegan spot is popular amongst vegans and non-vegans, locals and tourists, celebrities and…us normal folk? It's hard to pick a favorite item here but I highly recommend the mac & chorizo or the hot tempeh sandwich. If you'd like something different, there are a few other options right in this little area. Rosepepper Cantina is across the street and is famous for their witty signage, Wild Cow is next door to Graze and is an all-vegetarian spot, Five Daughters donuts are not to be missed while in Nashville, Jeni's Splendid Ice Cream is splendid as always Two Ten Jack is there to fill your ramen craving.
Visit Radnor Lake State Park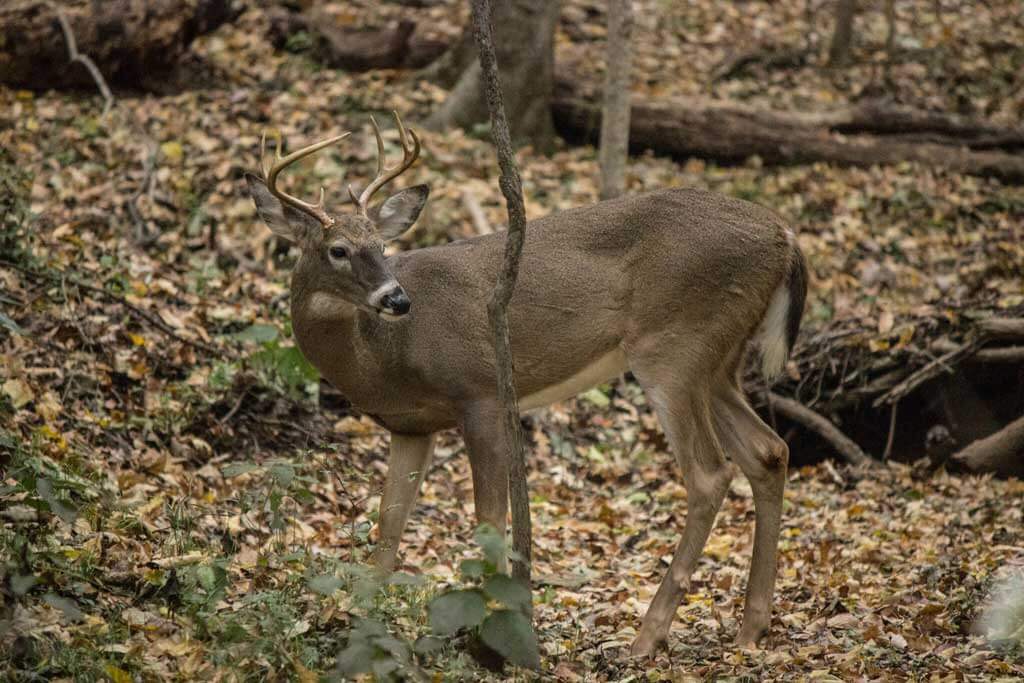 To me, a 3 days in Nashville itinerary wouldn't be perfect without a visit to this spot. Radnor Lake is the local's pride and joy park. It's a highly protected state park – no running, dogs, food or off-trail hiking allowed. This might sound a little ridiculous but once you go and realize how special this place is, you'll realize why. If you love seeing wildlife, I can 99% guarantee you'll see it here. I visit Radnor Lake about 3 times a week and I consistently see tons of deer, turkeys, turtles, birds, and beavers. There are also otters and bald eagles that call this paradise home.
Local tip: go at sunrise or sunset for prime wildlife viewing time. The Lake Trail is just shy of 2 miles and mostly flat and easy.
Explore 12 South Neighborhood
One of my favorite neighborhoods to explore and send people to is 12South. Park your car on one of the side streets and just walk up and down 12 South exploring the local shops. Check out Reese Witherspoon's store Draper James or White's Mercantile which is owned by Hank Williams Jr's daughter, Holly Williams. Stop in for a coffee at the local chain Frothy Monkey, find some of the best murals in the city, or grab some designer jeans from Imogene + Willie.
Dinner at Avo
Head over to Midtown and grab dinner at Avo which has innovative locally sourced, plant based dishes. You'll know you're at the right place when you pull up and see a shipping container decorated with avocados. Do not miss out on the cheese plate, lentil walnut cheeseburger and, of course, the signature avo margarita. Avo is located in ONEC1TY which is a developing urban community focused on sustainability, green space and community. You'll also find a crossfit gym, sand volleyball court, and soon my favorite ice cream shop (KoKo's Ice Cream) is opening up a scoop shop here!
Day 3 of 3 days in Nashville Itinerary
It's almost over. You're 3 days in Nashville are coming to a close. You've already done so much but there's still so much more to explore but never enough time!
Get all The Treats at Vegan Vee
Stock up for your last day in Nashville plus your trip back home on treats from Vegan Vee. This bakery is all vegan and gluten free. They're also peanut free and have many soy free and nut free items. Don't think that all of this gets in the way of taste. This spot is one of my favorite places to go on the weekend and definitely where I head if I need to fix those sweet cravings.
Check out a Southern Gypsy's awesome vegan guide to Nashville.
Visit Centennial Park
Remember those amazing city parks I mentioned earlier? This is one of them and not to be missed. It's just another park or green space. No, Centennial Park is home to the only full-size replica of the Parthenon in Athens, Greece. Nashville may be known more famously as 'Music City' but it has another label – the 'Athens of the South.' It has been said that we got the nickname because of the Parthenon replica but that's not true at all. We have been known as the Athens of the South for quite some time due to the number of higher education institutions, large art and culture scene, and for being the first American southern city to establish a public school system.
The Parthenon was built as a temporary exhibit in 1897 as part of the Centennial Exposition but to its large popularity status, it was rebuilt permanently in 1920. Inside, you'll find an art museum and the Western Hemisphere's tallest indoor statue – a replica of Athena.
Lunch at The Southern V
Want traditional southern comfort food? Head over to The Southern V – my favorite spot in Nashville. Get the hot chick'n – tastes just like it but is made out of seitan or try the jackfruit nachos. You can't go wrong with anything on the menu here though and don't miss out on the desserts!
Walk Around Downtown During the Day
You experienced downtown at night but it's worth making a trip there during the day too. Check out the street art, pop into the historic Hermitage Hotel, check out Printer's Alley or take a tour at Hatch Show Print.
Drinks + Bowling at Pinewood Social
Pinewood Social is sooo much fun and you can do it all here. Located conveniently downtown can you head to Pinewood Social for breakfast all the way through the late night. From coffee to drinks and bowling to pool parties, Pinewood is definitely a place for everyone.
Believe me when I say that this 3 days in Nashville guide doesn't even come close to doing this city justice. This is just the bare minimum of experiences that I think you should have while visiting my lovely home city. Notice I didn't put a ton of touristy attractions in here as I really love for people to experience the Nashville that I experience on daily basis.
Extra Time during your 3 days in Nashville Itinerary?
Have extra time during your 3 days in Nashville itinerary or an extra day? Check out these additional options to enjoy in the city:
You can't visit Nashville without seeing some live music. While you can go almost anywhere in Nashville and see live music (yes, I'm serious), why not visit one of the more iconic destinations.
Looking for classic country? Try the Grand Ole Opry. Check out the Ryman Auditorium – musicians all the way from Adele to Vince Gill to Paramore play here in this historical building.
Try the Bluebird Cafe for small songwriter venue – known for the place that Taylor Swift was discovered. Don't be discouraged if you can't get tickets to one of these places though – you can seriously find great live music anywhere you go and big time singers have been known to randomly frequent small venues….for free.
Museums aren't everybody's thing and I get that but if they are or if you want to do something different, Nashville has some great choices. In the mood for some music history?
Check out the Johnny Cash Museum or the Country Music Hall of Fame – both located in downtown. In the mood for the visual arts? Check out the Frist Center. Or, is science your thing? The Adventure Science Center is fun for all ages!
Nashville isn't all music – we're huge sports fans here too – we're loyal to our teams. Depending on the time of year, we've got a game for you to see while you're in town. In the fall, check out the Tennessee Titans at a football game.
In the winter, check out the Nashville Predators – we're making history the past couple years! – and you may even spy Carrie Underwood or Taylor Swift at a game both of whom are known to be seen there.
In the summer, check out the Nashville Sounds at their new stadium in Germantown. The Sounds are a minor league team but we love them as if they were major league and the games are super cheap!
Head just 20 minutes outside of Nashville and explore the charming town of Franklin, Tennessee where you have a historic downtown with shops and great places to eat (not to mention more great options for live music) and pretty murals to check out!
There's also Arrington Vineyards which is Tennessee's second largest winery co-owned by country superstar Kix Brooks of Brooks n Dunn.
And also, head to the rustic village of Leipers Fork for open mic night at Puckett's Grocery & Restaurant of Leipers Fork on Thursday nights for some great live music and BBQ as well as great galleries and shops to check out! See our full guide to the best things to do in Leipers Fork to help you plan your trip.
Where to Stay in Nashville
$$ Union Station Hotel Nashville
A great option for where to stay during your 3 days in Nashville is the Union Station Hotel located in the landmark train station. This upscale hotel has a gorgeous lobby fit for a movie and is a great location. The rooms are stunning and there's an amazing vintage restaurant on site with a great cocktail lounge and a fitness facility.
Book Now | Compare Prices for Later | Read TripAdvisor Reviews
$$$ Noelle Nashville a Tribute Portfolio Hotel
This luxury hotel is an amazing option for where to stay during your 3 days in Nashville with a great location close to the Riverfront. The rooms have great city views and bright, upscale rooms. Some even have river views. There's also a rooftop bar, a great lobby lounge, a restaurant, and fitness center on site.
Book Now | Compare Prices for Later | Read TripAdvisor Reviews
About the Author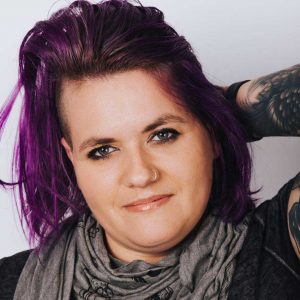 Ashley Hubbard is a freelance writer, photographer, Founder of Wild Hearted, a Nashville native and an animal advocate. She focuses on exploring the world in an ethical and sustainable fashion. When she's not exploring the world, you can find her in Nashville, taking a stand for animals' rights or spending time with her dog, Maximus.
Follow her along on Facebook, Twitter, and Instagram.
---
Liked this post for the perfect 3 days in Nashville itinerary? Bookmark for later or share the love below on Pinterest!