A city so nice they named it twice. Check out this collection of inspiring NYC quotes about one of the greatest cities in the world from the words of those who have lived here and called it home. From celebrities to your favorite songs, there are many incredible New York quotes to inspire you for your next visit.
We are lucky to call New York home now, we fell in love with the city and had to move here. With iconic places to visit in New York City like the Empire State Building, Central Park, Times Square, and everything else in between it's no wonder why so many have been touched enough by this city to say inspiring words about their experience in this urban mecca.
Enjoy our collection of short quotes about New York and NYC quotes.
Table of Contents
Top
NYC Quotes by Celebrities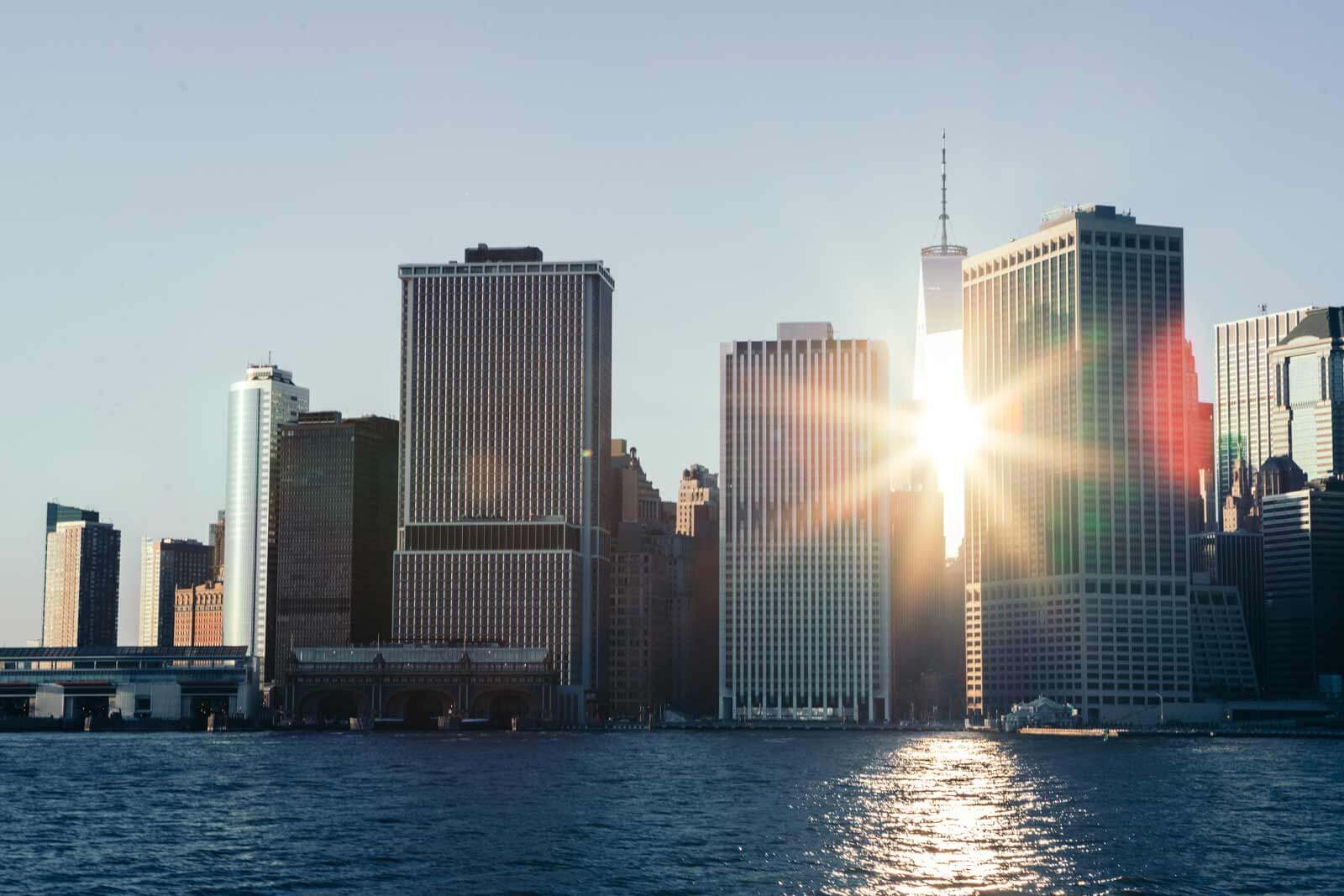 Along with Los Angeles, many celebrities and entertainers live in this city and center of opportunity for all things entertainment whether it be television, movies, music, or broadway. Along with everyone else, celebrities also have a deep love for this place and have their own thoughts on the Empire State and city. See our favorite NYC quotes about celebrities.
---
"And New York is the most beautiful city in the world? It is not far from it. No urban night is like the night there… Squares after squares of flame, set up and cut into the aether. Here is our poetry, for we have pulled down the stars to our will." – By EZRA POUND
"We live in a cultural Garden of Eden. You walk down the street and in one block you hear five languages, you have visuals and sounds of all these cultures. It's educational and inspiring to live in and experience NYC—that's what keeps me here." – By PATRICIA FIELD
"New York means so much to people. If you're inclined to leave the nest, New York is where most people think they have to go, and it's been that way since the first skyscraper. – By GRIFFIN DUNNE
"I look out the window and I see the lights and the skyline and the people on the street rushing around looking for action, love, and the world's greatest chocolate chip cookie, and my heart does a little dance." – By NORA EPHRON
"I returned to Brooklyn because it's closest to my heart, and I have history here, which I wanted to share with my children. Let's face it, the world has changed everywhere, but NYC is still the biggest melting pot in the world. The diversity in culture is unmatched." – By DEBI MAZAR
"And New York is the most beautiful city in the world? It is not far from it. No urban night is like the night there… Squares after squares of flame, set up and cut into the aether. Here is our poetry, for we have pulled down the stars to our will." – By EZRA POUND
"New York, what could I say? For a French guy—a Parisian guy—New York is perfectly exotic, and at the same time you feel at home. It's very French and very American. It's all of the great musicians like Steve Reich and Lou Reed. For me, this is New York. – By CHRISTIAN MAZZALAI
"I moved from a mountain with one traffic light to New York City when I was 17, and it was an amazing, eye opening, creative adventure. I would walk through the streets of Manhattan looking up at these huge buildings, amazed that I didn't know a single person in any of them." – By RACHEL BOSTON
"I was in love with New York. I do not mean 'love' in any colloquial way, I mean that I was in love with the city, the way you love the first person who ever touches you and never love anyone quite that way again." – By JOAN DIDION
"Over the great bridge, with sunlight through the girders making a constant flicker upon the moving cars, with the city rising up across the river in white heaps and sugar lumps all built with a wish out of non-olfactory money. The city seen for the first time, in its first wild promise of all the mystery and the beauty in the world." – By F. SCOTT FITZGERALD
"I love New York, even though it isn't mine, the way something has to be, a tree or a street or a house, something, anyway, that belongs to me because I belong to it." – By TRUMAN CAPOTE
"So I went to New York City to be born again. It was and remains easy for most Americans to go somewhere else and start anew. I wasn't like my parents. I didn't have any supposedly sacred piece of land or shoals of friends to leave behind. Nowhere has the number zero been of more philosophical value than in the United States….and when the [train] plunged into a tunnel under New York City, with it's lining of pipes and wires, I was out of the womb and into the birth canal." – By KURT VONNEGUT
"New York is an ugly city, a dirty city. Its climate is a scandal, its politics are used to frighten children, its traffic is madness, its competition is murderous. But there is one thing about it: once you have lived in New York and it has become your home, no place else is good enough." – By JOHN STEINBECK
"In New York the opportunities for learning, and acquiring a culture that shall not come out of the ruins, but belong to life, are probably greater than anywhere else in the world." – By THOMAS WOLFE
"I would give the greatest sunset in the world for one sight of New York's skyline. Particularly when one can't see the details. Just the shapes. The shapes and the thought that made them. The sky over New York and the will of man made visible. What other religion do we need?" – BY AYN RAND
Short Quotes About New York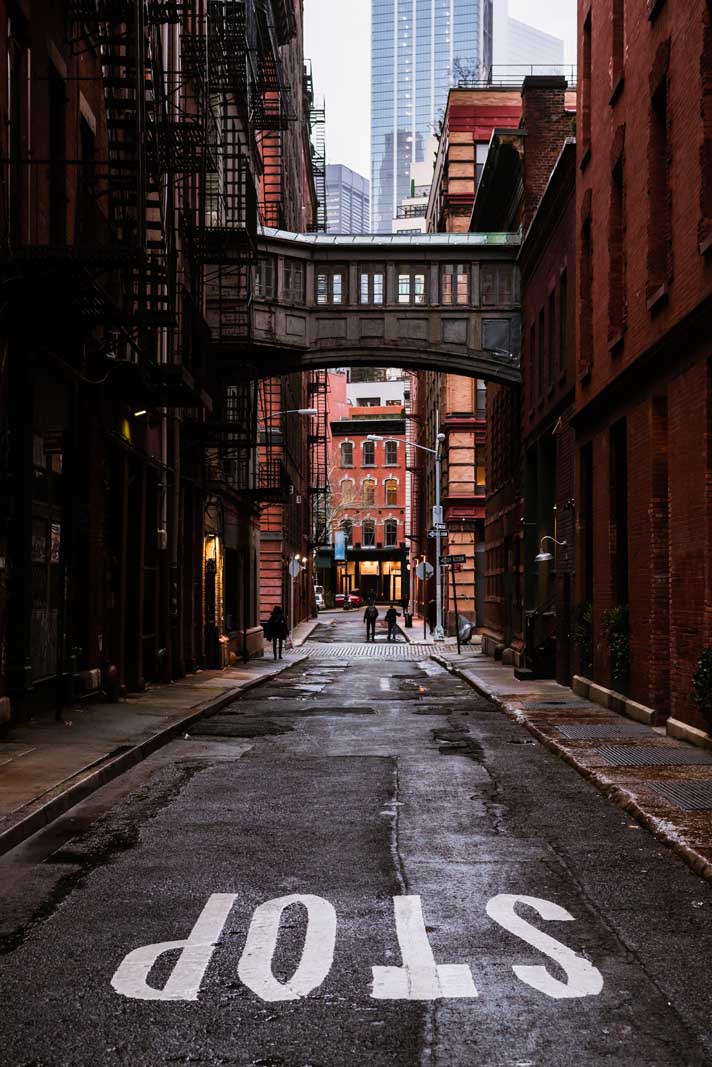 Sometimes less is more. We love a great short quote about New York from the people who love it or live in it. Our favorite of the short quotes about New York are the ones by Meyer Berger and Milos Foreman. It's so true, of all the wonderful places to visit in NYC no matter what it is, it always looks better in person over seeing it on a postcard.
---
"Each man reads his own meaning into New York"- By MEYER BERGER
"I think New York is not the cultural center of America, but the business and administrative center of American culture." – By SAUL BELLOW
"Everybody ought to have a lower East Side in their life." – By IRVING BERLIN
"A great many people go after success simply for the shiny prizes it brings…And nowhere is it pursued more ardently than in the city of New York." – By STEPHEN BIRMINGHAM
"As for New York City, it is a place apart. There is not its match in any other country in the world." – By PEARL S. BUCK
"New York is the only real city-city." – By TRUMAN CAPOTE
"There is something in the New York air that makes sleep useless." – By SIMONE DE BEAUVOIR
"New York is large, glamorous, easy-going, kindly and incurious, but above all it is a crucible – because it is large enough to be incurious." – By FORD MADOX
"You haven't lived until you died in New York." – By ALEXANDER WOOLLCOTT
"When you leave New York you ain't going anywhere." – By JIMMY BRESLIN
"It was never built for the comfort and happiness of its citizens, but to astonish the world." – By SUSAN ERTZ
"One belongs to New York instantly, one belongs to it as much in five minutes as in five years." – By TOM WOLFE
"I get out of the taxi and it's probably the only city which in reality looks better than on the postcards, New York." – By MILOS FORMAN
New York Quotes from Popular Songs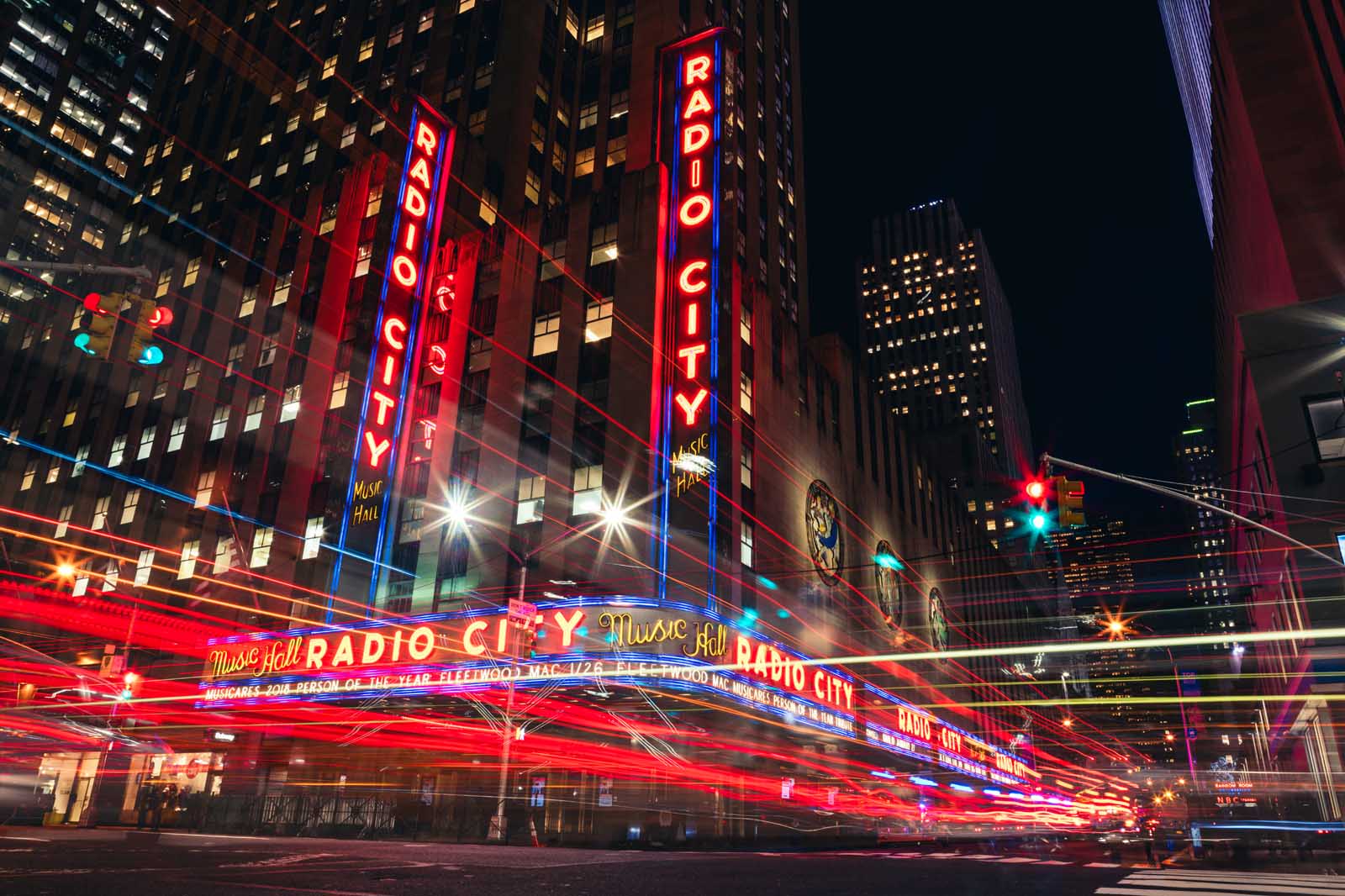 Some of our favorite New York quotes come from songs. There's nothing more catchy than a great song talking about the love of this energizing and massive city. One of our favorite NYC quotes from songs is from the Rat Pack's Frank Sinatra himself. That song is just a classic.
---
"In New York, concrete jungle, where dreams are made of. There's nothin' you can't do. Now you're in New York. These streets will make you feel brand-new. Big lights will inspire you. Let's hear it for New York, New York, New York." – By JAY Z and ALICIA KEYS
"It's autumn in New York that brings the promise of new love. Autumn in New York is often mingled with pain. Dreamers with empty hands may sigh for exotic lands; It's autumn in New York; It's good to live it again." By – BILLIE HOLIDAY
"Start spreading the news, I'm leaving today. I want to be a part of it. New York, New York. These vagabond shoes, are longing to stray. Right through the very heart of it. New York, New York. I wanna wake up in a city that doesn't sleep and find I'm king of the hill, top of the heap. These little town blues, are melting away. I'll make a brand new start of it in old New York. If I can make it there, I'll make it anywhere It's up to you, New York, New York." – by FRANK SINATRA
"Got a show, come and see, New York is the place to be. Here you go and live your dreams." – By PRINCESS NOKIA
"Just listen to the music of the traffic in the city. Linger on the sidewalk where the neon signs are pretty. How can you lose? The lights are much brighter there. You can forget all your troubles, forget all your cares." – By PETULA CLARK
"I know what I'm needin', and I don't want to waste more time, I'm in a New York state of mind" – By BILLY JOEL
"Walkin' through a crowd, the village is a glow, kaleidoscope of loud heartbeats undercoats, everybody here wanted somethin' more, searchin' for a sound we hadn't heard before and it said Welcome to New York it's been waitin' for you.." – By TAYLOR SWIFT
"Skyscrapers and subways and stations, staring up at the United Nations, New York is waiting for you and me, baby waiting to swallow us down, New York, we're coming to see what you're made of…" – By ALICE COOPER
---
Liked this collection of the best and more inspiring NYC quotes and short quotes about New York? Consider bookmarking for later or sharing the love on Pinterest below.