New York City is a large, sprawling city with an amazingly efficient transportation system, we actually wish more places in the US were. The network of trains, buses, trams, taxis, and other transportation options are plentiful enough so that locals never need to own their own cars. In fact, many New York City residents consider it very impractical to own a car so there is not much information out there to help you plan and decide the best way to rent a car in NYC.
There are certain times when one needs to have a car in New York. Perhaps you're visiting on a holiday and you want to take a day or weekend trip out to some of the most beautiful nearby destinations. Or you live in the city and don't have a car so you need one whenever you have to leave, this is the category we fall under.
In times like this, renting a car in NYC is the solution. There are many car rental companies in NYC and many other ways to get a car for a short period. Check out our guide renting a car in NYC to answer any questions you may have.
Planning a trip around NYC? Consider checking out our favorite places to visit in NYC and our guide to nearly free things to do in New York City to help you plan your trip.
Table of Contents
Top
Places to Rent a Car in NYC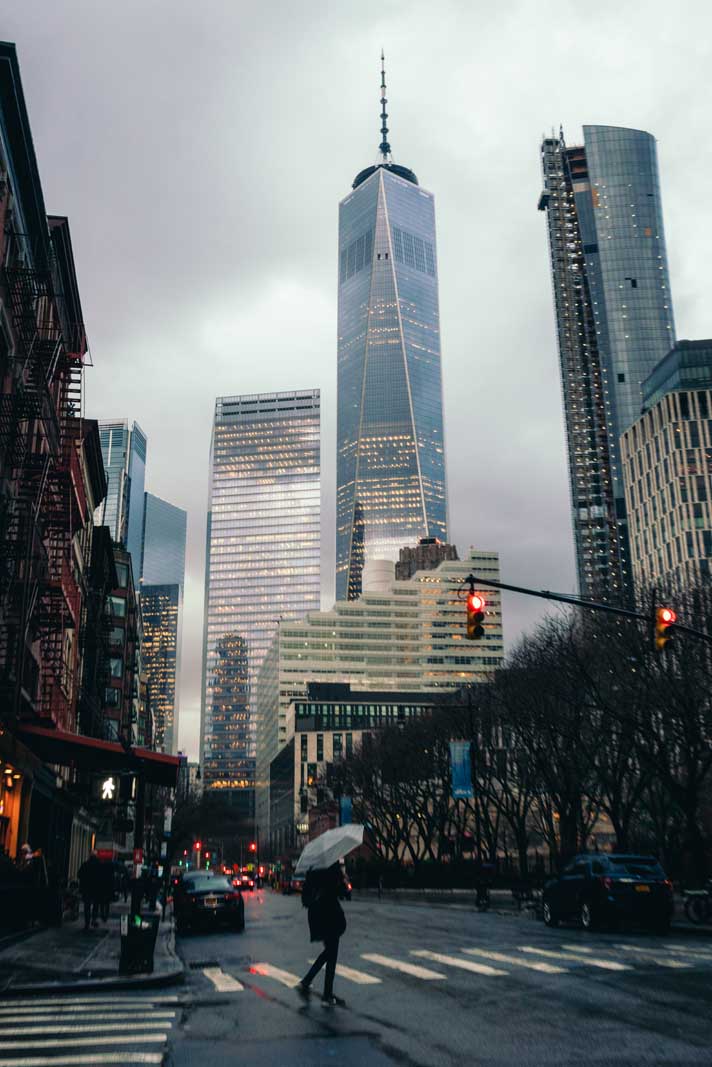 Renting a car in NYC is common and fairly straightforward. When booking be sure to pick out the best car rental location for you.
Some of the major car rental companies include Enterprise Rent-A-Car, Budget Car Rental, Hertz Car Rental, Avis Car Rental, and Alamo Car Rental.
All of these major car rental companies are located at New York's metro airports – LaGuardia International Airport (LGA), John F. Kennedy International Airport (JFK), and Newark Liberty International Airport (EWR).
You can also get cars to rent in the different boroughs of New York City (Manhattan, Brooklyn, Queens, Staten Island, and the Bronx).
We actually usually get our rental cars from the Sixt rental car in Lower Manhattan as the times we looked they had the best rates/location for us to pick up and drop off.
Car Rental NYC Insurance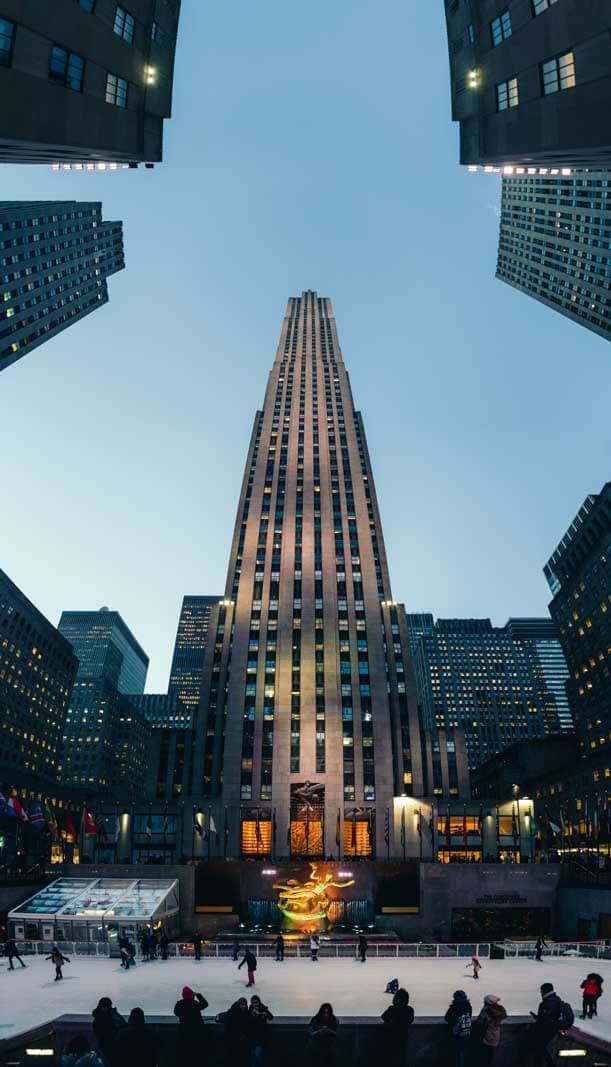 This is one of the most important and sometimes confusing things about renting a car in NYC or ANYWHERE. And depending on your circumstances there's a chance you might not even need to buy additional insurance.
It's one of those things you most likely won't need, but you're going to want it in the event of an accident or theft, the cost of repairing or replacing the vehicle. You never know when things can happen and you will want any damages to be covered by the insurance and not out of pocket.
The cost of rental insurance can seem quite high for your NYC car rental and depending on the company, can be as low as $10/day or as high as $50/day. Factors that contribute to this costing include the car rental company involved, how old you are, the type of car you choose to rent, the exact location where you are renting a car in NYC, and the nature of insurance cover you purchase.
Although rental insurance can be quite expensive, there are ways to save money on this portion of your rental experience. For instance, just as reserving a booking for your rental online will save you some money, buying rental insurance along with that booking you are often purchasing the insurance at a lower rate than if you were to wait to book it in person when you pick up the rental.
Another way to save money on rental insurance is to take advantage of the Auto Rental Collision Damage Waiver (CDW) offered by many credit card companies. This is a form of insurance available to the user of the credit card and takes the place of the typical Collision Damage Waiver (CDW) or Loss Damage Waiver (LDW) rental insurance plans that most vehicle rental companies offer – check with your credit card(s) to see if you have this option!
Not all credit card companies offer this CDW policy, and you will need to confirm from your card's benefits guide to be sure it is available to you. If you use a card like the Chase Sapphire Reserve Card which does offer a CDW policy on car rentals, you can use it when booking your vehicle rental online by declining the CDW policy the rental company will offer and making your payment with the credit card that offers coverage.
NOTE that if you do have this insurance with your credit card that sometimes car rental companies require you to have a printed letter from that bank citing and confirming you have this rental coverage. If you don't have this proof of insurance on hand they might try to force you to buy their expensive, inflated insurance rates. This happened to us in Ireland and we were pretty upset that we didn't realize we needed a letter to confirm it.
You also need to book the car with this credit card. Also, note that sometimes credit cards have limitations on which type of rentals are covered, for example, sports cars and some SUVs are not included in their insurance coverage, be sure to double-check with your policy.
When it is time to pick up your car, or if you are paying for the rental in person, you will need to present a letter of coverage from your credit card company as proof that you actually have your own CDW or you will not be allowed to take the car. To get that, you can contact the number on the back of your card to request that a letter be sent to you for the dates of your trip, be sure to do this with an ample amount of time to have this letter sent to you.
Do I need insurance for my NYC car rental checklist:
Do you already have auto insurance that covers rentals? Check your regular policy and double-check, sometimes it's already covered and people end up purchasing additional insurance they don't need.
Did you check with your credit card to see if they offer car rental insurance? If so, be sure to contact them for the proof of insurance before your trip. Be sure to also book the NYC car rental reservation with this credit card – declining the supplemental insurance coverage from the car rental company when booking.
If you don't have either option you can either opt to buy the car rental insurance through the car rental company OR get your own car rental insurance through Allianz Global Assistance for about $9 a day for up to $40,000 worth of damage.
Tolls in NYC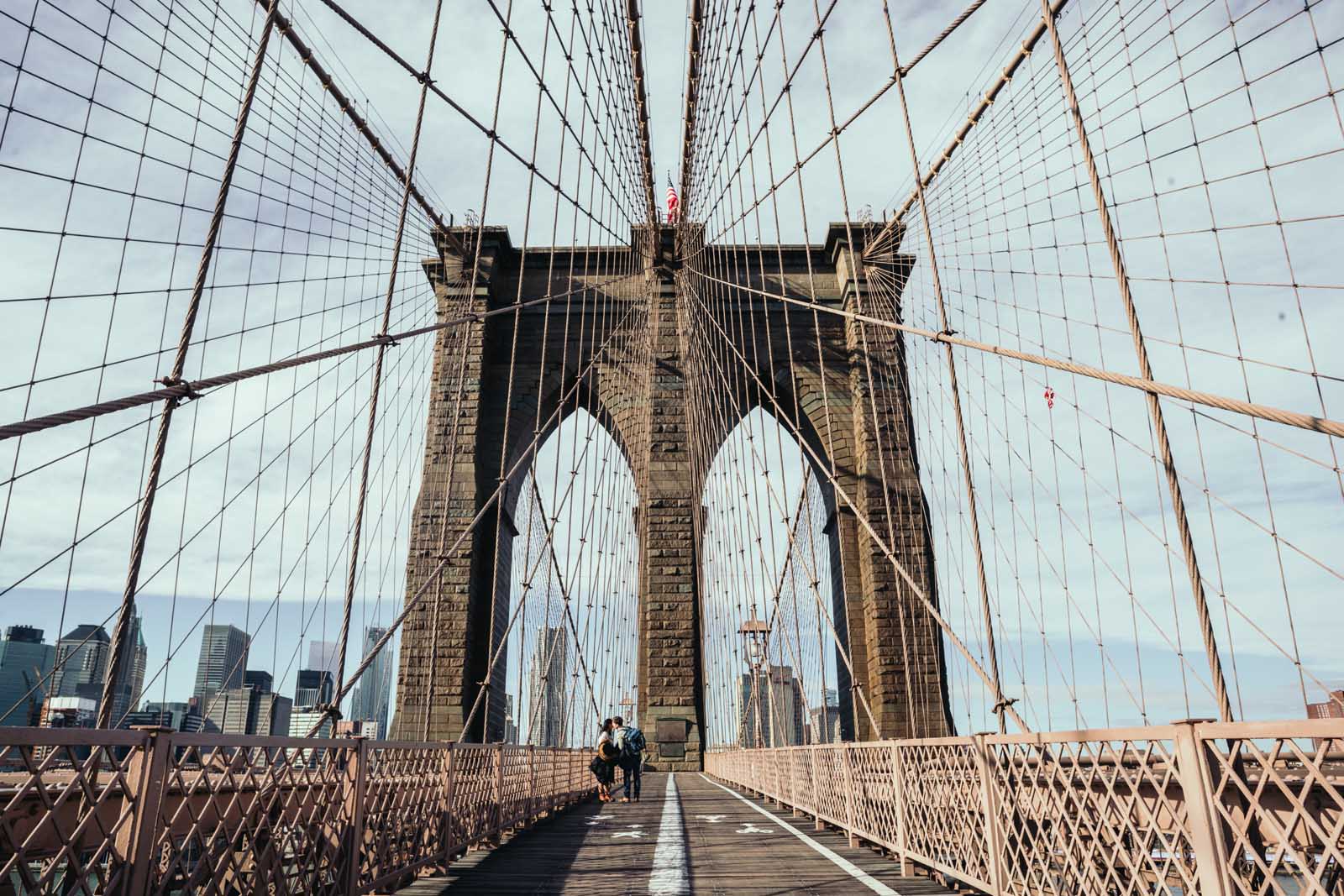 One of the most annoying things about renting a car in NYC are the tolls and the pricey fees that can add up by using the toll roads and bridges in the city. One option to avoid this completely is to use Google Maps and ask it to 'avoid tolls' in your route settings – this is what we do.
In New York City, many of the toll points are cashless and will not accept cash as payment for passage. Toll payments are made using E-Z Pass, a prepaid toll-paying system employed all around New York that offers a discount if you use this vs paying any other way. People who drive a lot of the time register on the E-Z Pass website and pre-pay their fees, or connect their E-Z Pass account to their bank account to permit direct debits.
Most car rentals in NYC already have the E-Z pass system in their cars. You will have to deliberately ask to not use theirs if you have your own E-Z pass device as there are extra fees that incur when you use the rental company's system in which they bill you after you return the car.
The tolls are able to keep track of the E-Z pass system with automatic scanners, some of the bridges are up to $15 one way, which is alot. So make sure that you either find a route that doesn't have tolls or be prepared for this fee. This is another reason why renting a car outside of Manhattan can be helpful to avoid certain tolls.
There are quite a number of bridges in New York City that operate toll gates. The Bayonne Bridge connects Bayonne, New Jersey to Staten Island, New York. Drivers are charged only to enter Staten Island. Queens Midtown Tunnel is located under the East River in New York City and connects Manhattan and Queens. A charge for crossing is collected in each direction.
The Hugh L Carey Tunnel is the connecting toll that links Red Hook in Brooklyn to Manhattan's Battery Park. Tolls are collected in both directions. Both the Lincoln Tunnel and the Holland Tunnel directly connect New Jersey to Manhattan. For both tolls, fees are collected only when going into Manhattan.
If you want to avoid tolls, in general, the Brooklyn Bridge, the Manhattan Bridge, the Williamsburg Bridge, and the Queensboro Bridge are all toll-free bridges!
How to Find Cheap Car Rentals in NYC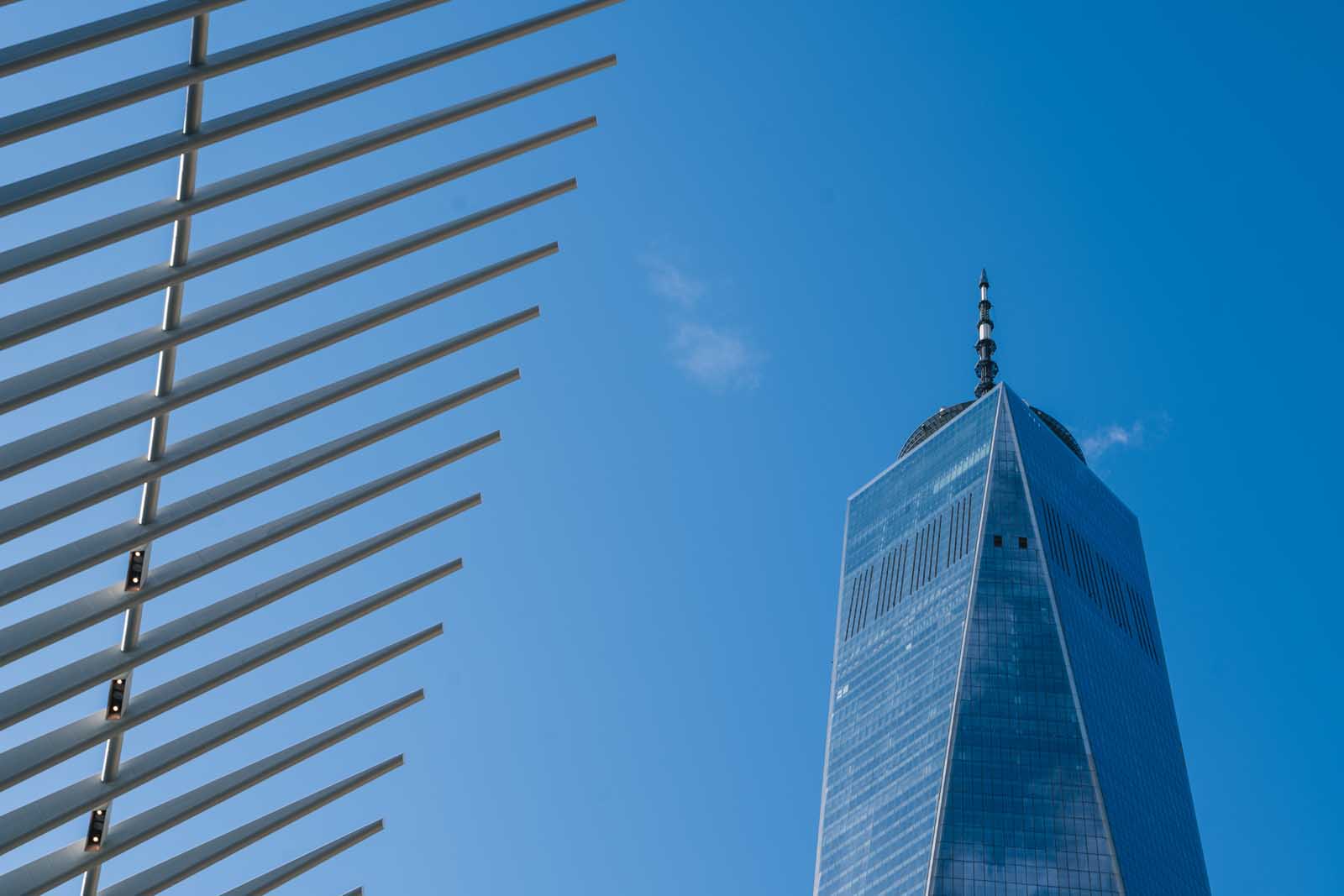 News Alert! New York City is known for being pretty expensive, for anything. Does that even come as a surprise? This crosses over into the cost of renting a car. Car rentals NYC based can also come at a more premium price given your location. So how do you find cost-efficient car rentals in NY?
One strongly recommended way to get cheap car rentals in NYC is to use Expedia, the travel booking website. To rent a car using Expedia, all you need to do is go to the website and input the location you would like to pick up and drop off your rental as well as the dates you will be renting it for.
If you plan on browsing around a bit before comitting consider using an incognito or the private mode in your internet browser to make sure that they aren't increasing prices on you based on your cookies. This will ensure that you avoid cookies that could scan your browser history and trigger higher prices.
Be sure to book your car in advance. Know anyone who waits until the last minute to book anything? This isn't a good way to get the best deal. One of the advantages of paying in advance is that it gives you options as you can select the car you want and will not have to hope it is available on the day you want it. More importantly, paying in advance usually comes with the benefit of a 15-20 percent discount on the cost of the rental as opposed to waiting until the day of for a rental. And unlike other car rental companies that charge a cancellation fee for rentals that have been paid for in advance, Expedia offers free cancellations on its rental cars.
Even if you do not pay in advance for your rental, reserving the car has even more benefits. For instance, during holidays or summer, the demand for car rentals is much higher. This is because most New York residents either try to escape the City or wish to move around without depending on public transportation. If you make the effort to reserve your car rental ahead of time, you will have guaranteed access to a car when the time comes.
You will probably still pay peak prices, but at least you will have a car.
A second way to save costs when renting a car in NYC is to go to a rental outside of the city for better prices. From New York City, the most cost-effective place to rent a car is in New Jersey. For best results, aim to rent a car from locations that are accessible via the New Jersey Transit, such as Fort Lee, Rutherford, Hoboken, Jersey City, and Newark.
The cost of renting a car in New Jersey can be a fraction of the cost of renting in Manhattan and if you need to rent the car for more than a couple of days, the amount you would save by making the journey definitely adds up.
Another tactic to employ when looking for a cheap car rental NYC based is to be on the lookout for big discounts from car rental companies. Many car rental companies frequently put their cars up on Groupon and offer generous discounts.
Some car rental companies also offer special discounts for their loyal customers. So if you rent a car from a company a particular number of times, you become eligible for discounts or model upgrades.
Finally, if you want to get relatively cheap car rentals NYC, remember to provide proof of your credit card's CDW policy (if it offers one) so you can save the cost of buying insurance from the rental company.
Check rates on Expedia.com here.
Other Options for Car Rentals in NYC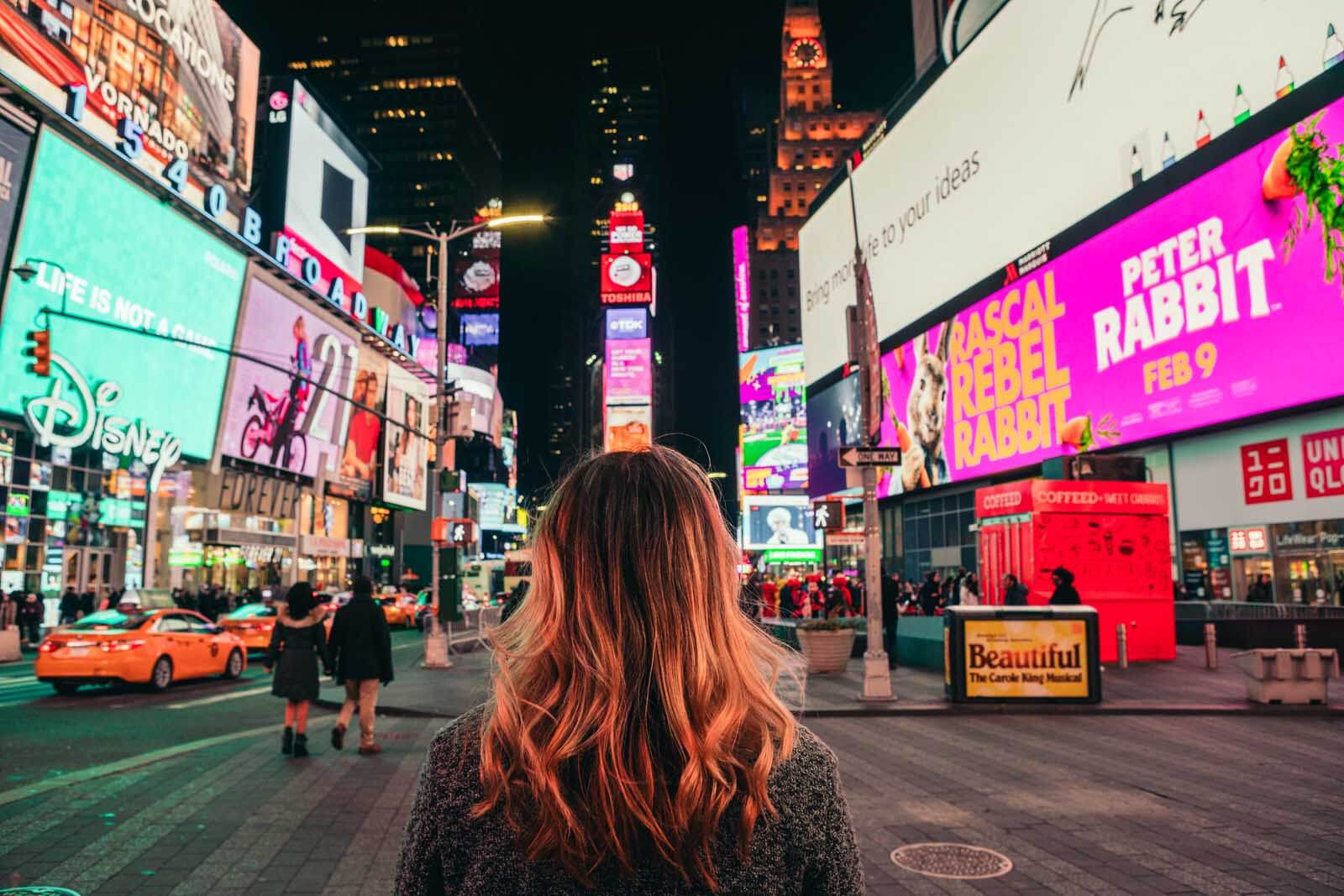 The tactics above are likely to help you save a substantial amount when renting a car in NYC. However, there are other options you can look to that will save you even more money.
The concept of car-sharing has become very popular in New York and many of the city's residents find it useful. Car sharing companies allow locals to rent a car for a few hours at decent prices.
Companies like ZipCar and Mint offer cheap car rentals NYC for short trips like taking a day trip from the city or just using it to pick someone up from the airport or run errands! ZipCar's prices start from $12/hour, making it very affordable as long as you avoid rush hour!
GetAround and Turo are also car-sharing companies. However, the cars that they offer for rent are owned by locals who are trying to make some extra on the side. In New York, most of the cars you might get on these services may come from New Jersey. The upside to this is that the pricing will be better. The owner of the car will also drop it off and pick up from a New Jersey transit station. We haven't tried these options but we wanted to mention those as well!
---
Enjoyed our guide to renting a car in NYC? If you are in New York City and need to rent a car for a short trip or a few days, the info here should help you prepare and get the best car for your needs. Consider bookmarking for later or sharing the love below on Pinterest!