Wondering what romantic things to do in Amsterdam? When looking for romance, Amsterdam quickly comes to mind. Amsterdam's enchanting and historic city has been named as possibly Europe's most romantic city by the Independent, and we have to agree. It went on to say that the Dutch capital's canals, flowers, and restaurants can easily make you forget about Paris, Venice, Rome, or possibly even Milan.
Amsterdam is like an open-air museum or a postcard that came to life. Simply walking the old city streets and along the canals can make you fall in love with the place and the person beside you.
To help you further light up the romance on your next trip, here are 15 romantic things to do in Amsterdam.
Romantic Spots in Amsterdam
1. Tour Amsterdam's super popular canals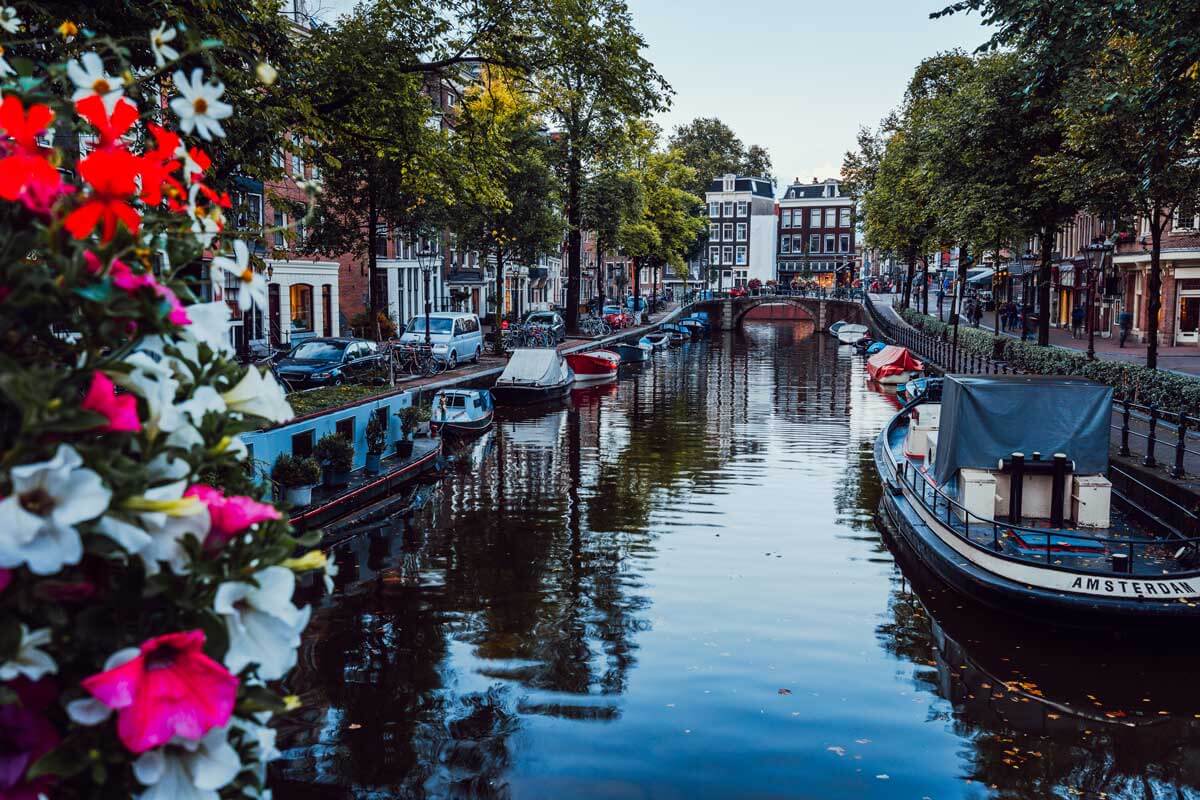 One of the most romantic places in Amsterdam are the canals, which are also one of the first reasons why millions of people come here every year. Amsterdam's 17th-century waterways are a unique landscape made up of over 165 canals that you can explore by boat.
They are all very inviting, but the most popular is Prinsengracht (Prince's Canal), where you can find some of the most interesting houseboats in Amsterdam.
Come to think of it; there is no excuse not to tour the canals, as the best and most memorable way to tour the city is from the water. The experience is as romantic as can be, especially when the sun is setting.
Most of the boats for rent are found near the Centraal Station. There are several options to choose from, including free ferries, but perhaps the most romantic way is to rent a pedal boat. You can leisurely make your way and move about at your own pace. This makes the boat ride a truly shared experience with the one you love.
Another romantic thing to do in Amsterdam and option is to hire a private boat and a personal guide to cruise on the water. Nothing beats a lovely slow-paced boat ride, as you put your arms around your lover while appreciating the various attractions from the water.
If you want a more private and intimate time in the canals, get to the salon boats for a romantic sip of champagne or a lavish dinner with the special someone you're with.
Getting a boat ride is easy. You can book a private canal cruise with bubbly or join a traditional canal cruise tour with other passengers. A lovely boat tour is clearly amongst the romantic things to do in Amsterdam.
2. Explore the city on a bicycle
Amsterdam is one of the bike-friendliest cities in the world, and biking is one of the most fun and romantic things to do in Amsterdam. Rent a tandem bicycle and pedal together to some of the city's most beautiful spots. You can stay active as a couple and enjoy a shared experience biking. You can always get two bikes if you prefer.
There are over 800,000 bicycles in the Dutch capital, and with a large network of easy-to-navigate cycle tracks, you can enjoy a leisurely ride to the winding canals and gable houses.
Cycling in Amsterdam is a way of life, and there's no lovelier way to explore the city's attractions or enjoying your Amsterdam itinerary than on a bicycle. Make your way through Rijksmuseum's internal bike path, a very popular bike route, and Amsterdam's Museumplein (Museum Quarter) to see picturesque buildings, cathedrals, and palaces.
Museumplein is Amsterdam's cultural beating heart; an art lover's utopia. You can bike through the open square between the buildings to see open-air exhibitions, markets, and cafés, not to mention the many museums around. These are some of the romantic things to do in Amsterdam.
3. Be at awe together at the Van Gogh Museum
For art lovers, one of the most romantic places in Amsterdam can be found at many of the museums found in the city. A museum visit can be a truly romantic experience, especially when at the Van Gogh Museum.
Found only in Amsterdam, this museum houses the world's largest collections of Vincent Van Gogh's works, which his brother and family members donated. You and your love will share a moment in awe of the Dutch painter's iconic paintings such as The Potato Eaters (1885), Skull of a Skeleton with Burning Cigarette (1886), and Sunflowers (1889).
You can also see his sketches, drafts, and heartfelt letters detailing his art and personal issues.
You will want to secure your tickets in advance so you can skip the line! Book your Van Gogh Museum tickets online or buy a package that includes the Van Gogh Museum and a Canal Cruise Tour.
4. Stroll along Jordaan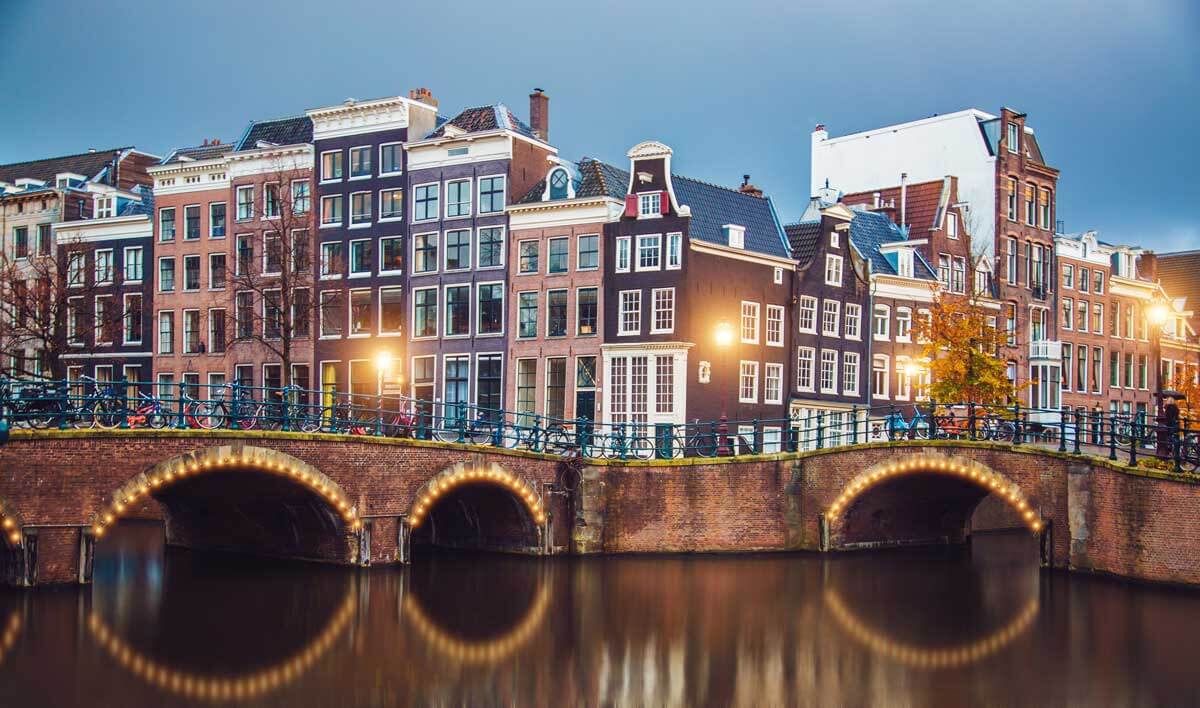 Jordan is the prettiest and most popular neighborhood in the city, not to mention one of the most romantic spots in Amsterdam. Park your bicycle to walk around and see the narrow streets and quaint buildings with several art galleries, antique shops, courtyard gardens, and bars and restaurants.
Other places of interest in Jordaan are Woonboots Museum, which is a floating museum dedicated to houseboats, the very interesting Amsterdam Cheese Museum, and the crowded open markets Lindengracht (selling local crafts, produce, flowers, and picnic goodies on Saturday mornings) and Westerstraat (a flea-market-style bazaar on Monday mornings).
5. Relax and spend intimate moments at Vondelpark
Vondelpark is the city's most beautiful park and one of the city's most popular landmarks, equivalent to New York's Central Park and one of the most romantic places in Amsterdam.
About 10 million people come here to enjoy a pleasant time with family and friends each year.
A picnic at the park or a walk with your love is one of the most romantic things to do in Amsterdam at this park. Stroll along a vast green space, through flowery lawns, ponds, playgrounds, and pathways. Tourists, couples, and families come here to frolic about at the park's many play and picnic areas.
Relax on the grass, chill by the pond and simply share a moment together. When here in summer, experience a never-ending festival vibe at the Openluchttheater, an open-air theatre in the middle of the park. Before you leave, sip a cup of coffee at the Blauwe Theehuis.
Use the park's side exit to see one of the wealthiest areas of Amsterdam and admire the gorgeous houses.
6. Stand before a holy presence
Visit Amsterdam's most revered places, primarily the majestic Oude Kerk, the city's oldest standing and functioning structure. You and your companion will stand in awe as you wander over religious items that date back before the Reformation. Another notable cathedral is Nieuwe Kerk, which stands side by side with the Royal Palace (Koninklijk Palace).
Nieuwe Kerk and has served as the coronation church of Dutch monarchs since 1814 and is popular for housing the tombs of famous historical Dutch figures.
Westerkerk, on the other hand, located in Prinsengracht, is known to play lovely carillon concerts in the afternoon. This 17th-century church is one of the tallest towers in the city center at 85 meters.
You'll see a grand organ above the entrance, with panels painted by Flemish painter Gerard de Lairesse, and you can share a reflective moment during a Protestant religious service on a Sunday morning at 10:30 am.
7. Have dinner at a classy restaurant
An evening with your partner is best spent on a romantic dinner at a classy restaurant. Amsterdam is home to several cozy restaurants for couples on a date, including 16 Michelin-starred restaurants.
One of the most popular places to enjoy a lovely dinner is Restaurant De Kas. This restaurant is known for serving a changing 7-course set menu, its own greenhouse from which it harvests its own ingredients, and having a trendy nightclub of the same name.
Located in Frankendael Park, De Kas serves only the freshest ingredients harvested by its chefs, wait staff, and no less than the owner himself early every morning. They gather herbs, vegetables, and edible flowers from their very own backyard greenhouse and garden or from a field about 10 kilometers away. They also purchase dairy products, meats, fish, and various fruits and vegetables from local farmers and vendors.
What makes this one of the most romantic spots in Amsterdam here is the dinner experience occurs on the patio or at the chef's table, where you can actually watch the magic happen in the kitchen. This is clearly amongst the best and most romantic things to do in Amsterdam.
8. Enjoy a James Bond-ish drink at Vesper Bar
Vesper Bar is another evening option if you wish to share a classy night out together hitting up all the most romantic places in Amsterdam.
Considered one of Amsterdam's best and most cozy cocktail bars, Vesper is an intimate bar where you can taste with your love the best cocktails in the city. Couples who come here love dressing up. Ladies usually come in their little black dress while the gentlemen put on a collared shirt and nice shoes, their best attempt of imitating Agent 007.
This chic bar was named after Bond girl, Vesper Lynd in "Casino Royale", the only woman James Bond ever truly loved. Come here for a shot or two of "The Vesper Martini", the "Isle of Dreams" or the "Penicillin".
Located in the heart of the capital's Jordaan neighborhood, between the Haarlemmerdijk and the Brouwersgracht, Vesper Bar offers romantic things to do in Amsterdam and it serves an extensive selection of wines, beers, and cocktails, and even offers cocktail workshops, which make for a unique and interesting date.
9. Wine tasting at Vyne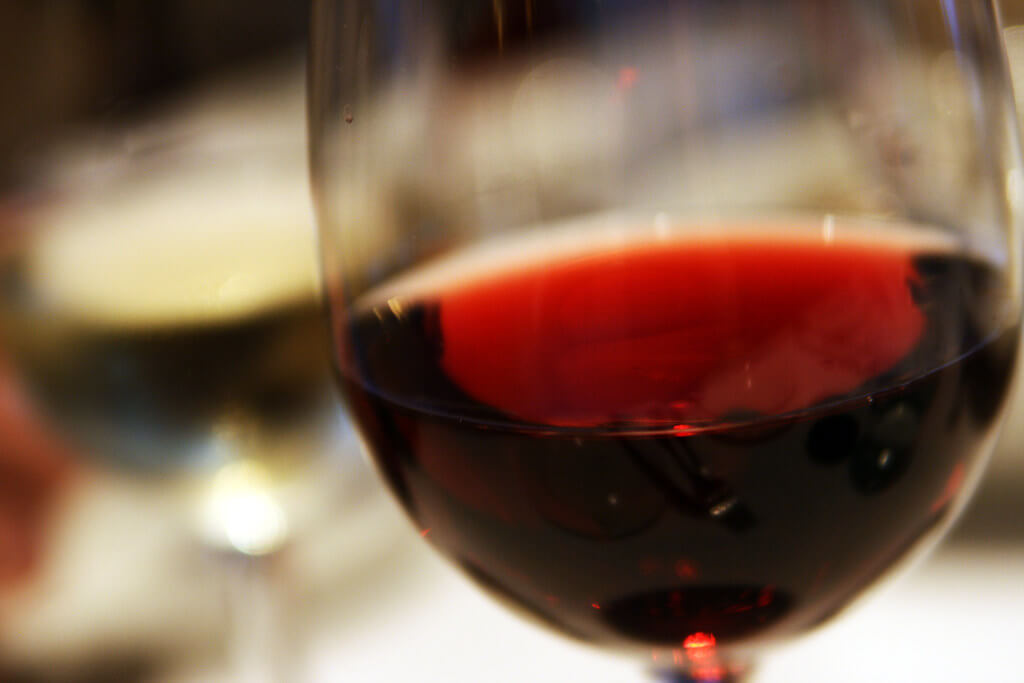 One of the most romantic spots in Amsterdam to get love drunk together can be found at the best wine bar in the city. Vyne is one of Amsterdam's only bars dedicated entirely to wine. A visit here promises a lovely and exquisite date with your love. You may know Amsterdam for its beer, but Vyne provides a special place where people could also enjoy wine.
Come here to experience wine at its finest, paired with delicious food including steak tartar, crunchy prawns, and Italian hams and cheese.
10. Visit Europe's most popular garden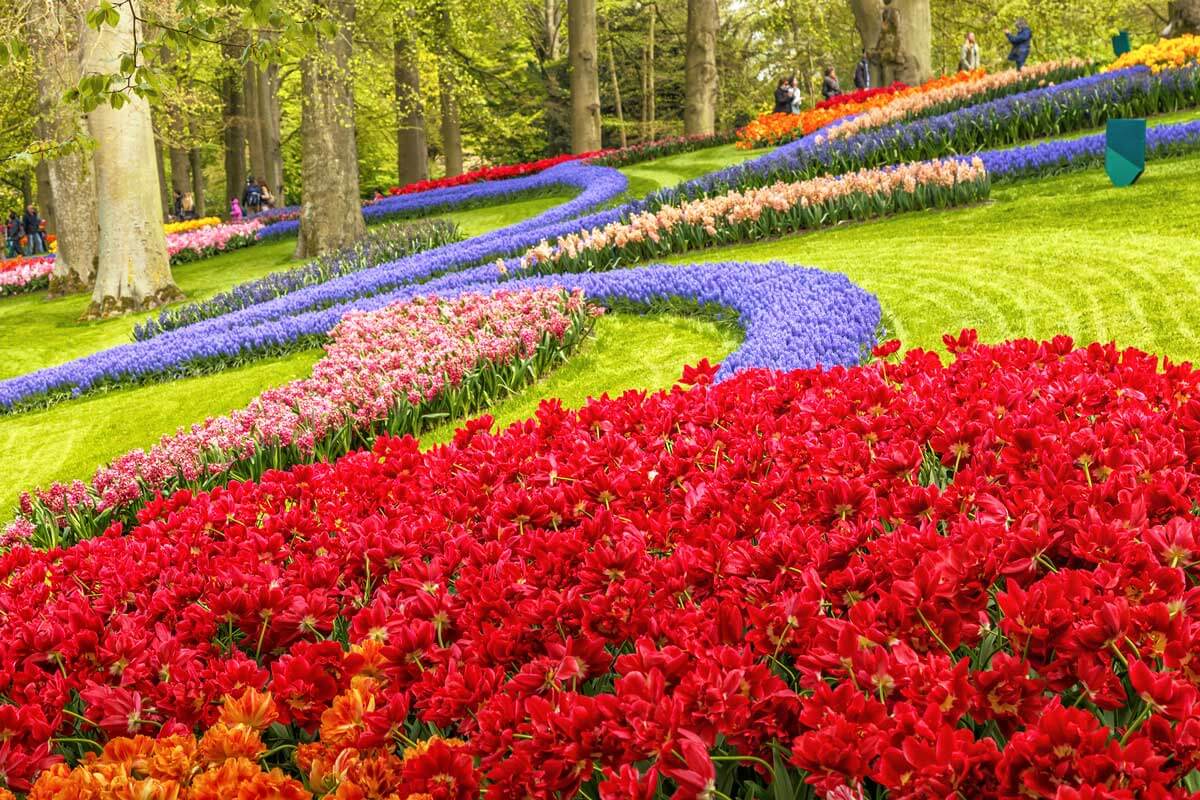 Nothing says romance more than the beauty and aroma of Holland's flowers. Take a day trip to Keukenhof Gardens in Lisse if you're traveling to Amsterdam in mid-April.
Keukenhof is considered by many as one of the most romantic spots in the Netherlands. The country is known for its beautiful tulips and blooms, and they are best experienced here.
Also known as the "Garden of Europe", it is the world's largest flower garden with 32 hectares and about 7 million bulbs. Couples can easily get lost in love while strolling hand in hand inside the gardens, marveling at the colorful rivers of red, yellow, and violet tulips.
Come here to relish a romantic stroll and perhaps even take the most breathtaking engagement or wedding pictures. Around 26,000 visitors every day or about 1.5 million people a year, come to see the flowers.
The garden is open only from late March to early May. From Keukenhof, it is not such a bad idea to go on a date at Efteling, one of the oldest theme parks in the world and one of the largest in the Netherlands, about twice as large as Disneyland in California. Efteling also promises a romantic getaway for couples.
Don't want to worry about planning this all by yourself? Join a small, group tour from Amsterdam to Keukenhof Gardens.
11. Smell the tulips and blooms
If you do not wish to travel far, there are definitely tulips and blooms to enjoy within city limits. When you stay in Amsterdam in spring, go to the world-famous Flower Strip or Tulip Fields between Haarlem and Leiden.
You can't miss the rows and rows of colorful stripes stretched across miles of lowland fields. You'd be surprised to see just how beautiful it is. You can also pick some bulbs spilling out of bouquets at the Bloemenmarkt or pay a visit at the Tulip Museum.
12. Have fun at Artis Zoo
Artis Zoo is a family place, but also perfect for a date and romantic spot in Amsterdam. Going to the zoo and watching animals is always fun. Come here to see around 6,000 animals representing over 700 species from around the world.
Established in 1838, Artis is one of the most well-known zoos in Amsterdam. It also houses an aquarium, planetarium, botanical gardens, and two museums devoted to zoology and geology.
13. Catch a movie at Pathé Tuschinski
When you ask someone to the movies, you know it is a date, and in Amsterdam, the best place to go is Pathé Tuschinski, showcasing contemporary and arthouse films and is one of the most romantic spots in Amsterdam for a night out.
The theatre itself is quite a show, featuring a mix of architectural styles such as Art Deco and Art Nouveau, with large sweeping curtains and a ceiling with artistic motifs.
Come here to catch a movie, an opera, orchestra or ballet. Pathé Tuschinski is about a 5-minute walk from Rembrandtplein via Reguliersbreestraat.
14. Shop and look for souvenirs together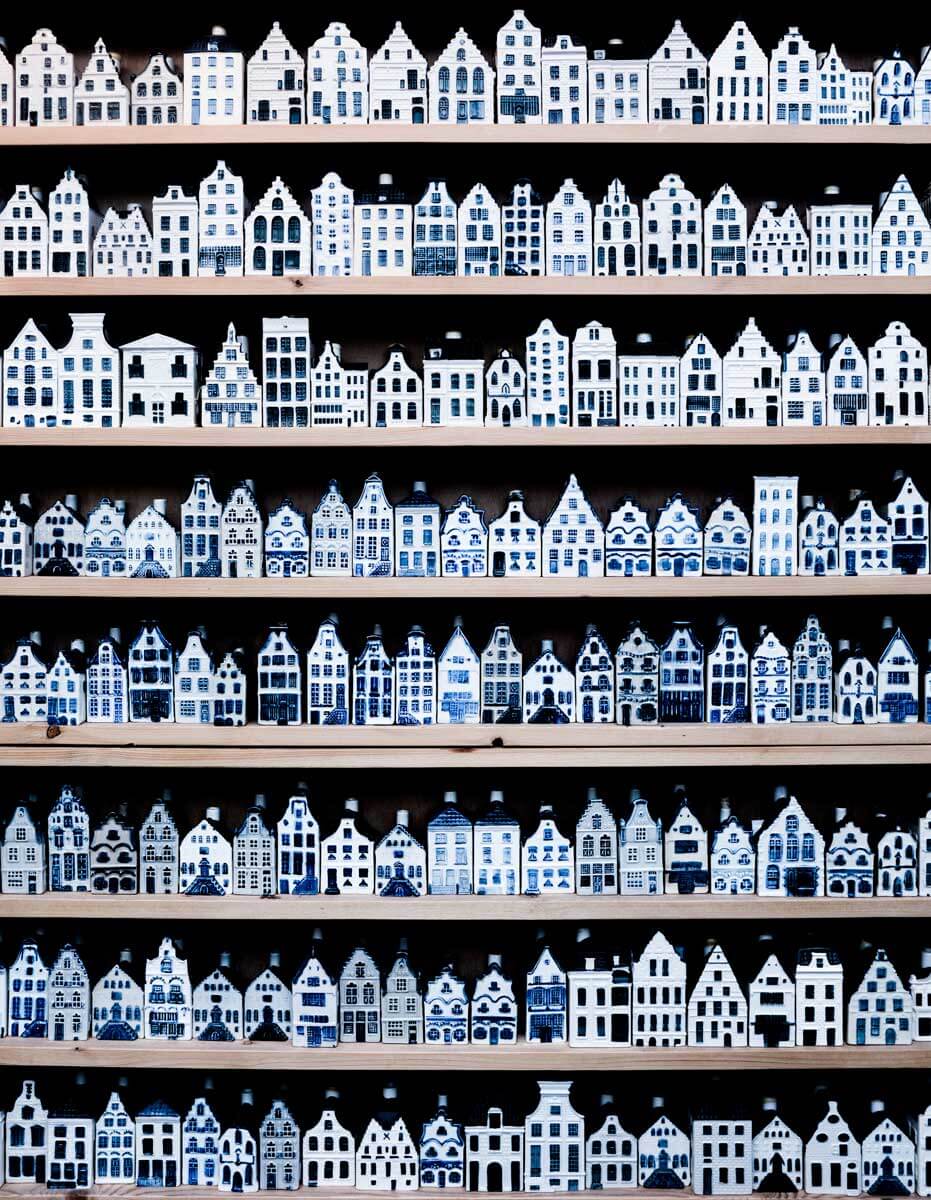 Shopping in Amsterdam can be a fun and memorable date with someone special. This is one of my favorite romantic things to do in Amsterdam. Shopping together allows you to not only see what your companion loves most but also to buy a lovely gift or souvenir on the spot.
Visit IJ-hallen behind the Central Station, just a 5-minute walk from the ferry stop to the market. Here you will shop 'till you drop at so many stands that make up sprawling industrial warehouses. It is one of the best open markets in Europe. Sift through a huge collection of records, vintage clothing, home furnishings, antiques, and many more.
15. Experience Amsterdam's Red Light District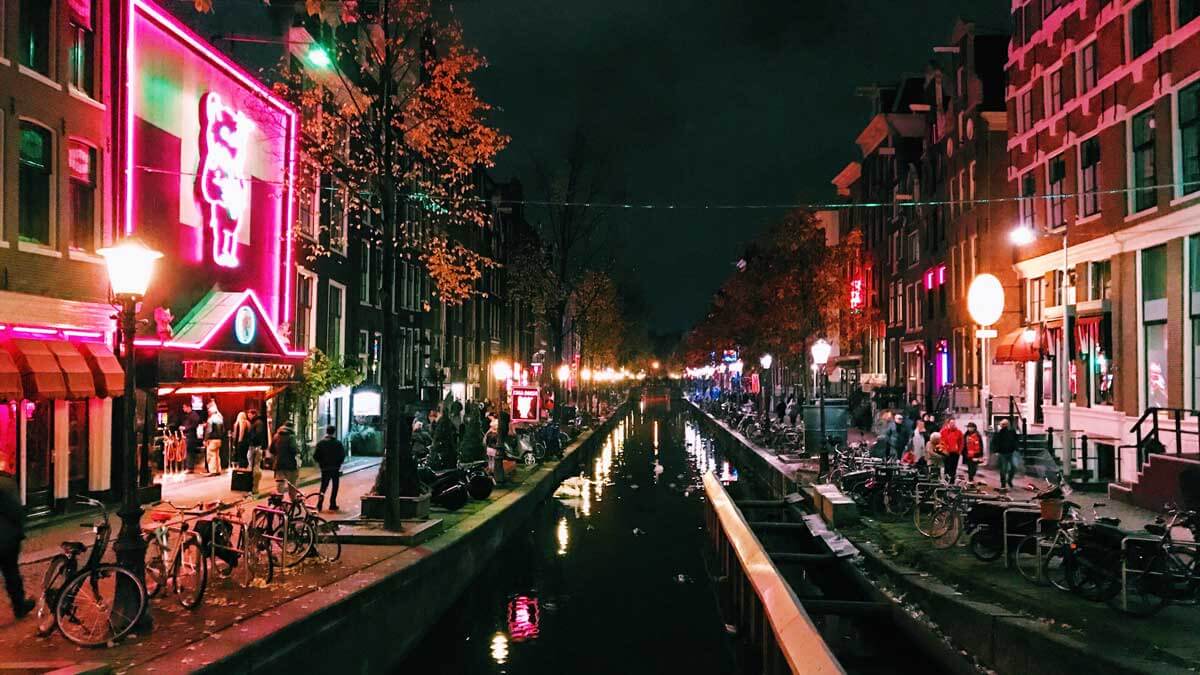 Finally, Amsterdam's infamous Red Light District is a romantic place for couples and tourists to stroll through as it is unique in the world. An evening walk here will truly be a night to remember.
The neighborhood became well-known for prostitution since the 13th century, and today it is a place of romance and intimacy, not sleazy, but romantic and nostalgic.
A mere walk along the historical De Wallen, enjoying amazing sites near the canal and 14th-century Dutch architecture could get any couple excited to spend the night together to celebrate true love.
---
Millions of tourists, both local and international, agree that Amsterdam is one of the most beautiful cities in the world. You will never run out of romantic things to do in Amsterdam.
Couples come here to celebrate their love, plan for a wedding, or go on a honeymoon. This special Dutch city will truly not disappoint if you wish to come to fall in love.
Where to Stay in Amsterdam
$$ Dream Hotel Amsterdam
The Dream Hotel is a great option for where to stay while exploring all the romantic places in Amsterdam. Situated on the corner of canals with plush rooms. You're also just steps away from the Flower Market and Rembrantplein and only a short walk to Vondelpark.
Book Now on Booking.com | Compare Prices for Later on Agoda.com | See Prices on Expedia.com
$$ Hoxton
Set in a group of converted canal homes, this is another great option for where during your romantic trip to Amsterdam. This contemporary hotel is set in storied canal houses and is close to many of the best attractions on your Amsterdam trip including the Royal Palace and Anne Frank House.
Each of the rooms have stylish and modern furnishings and packed breakfast bags. Upgrade to rooms with canal views.
Don't miss out on the hip lobby and hang out spots on the property including a restaurant.
Book Now on Booking.com | Compare Prices for Later on Agoda.com | See Prices on Expedia.com
$$ Grand Hotel Krasnapolsky
For an affordable luxury option for where to stay during romantic getaway, consider the lavish yet reasonable Grand Hotel Kransapolsky. It's located right in the heart of Dam Square, AND there's a stunning rooftop terrace! Located just a 2-minute walk from the Royal Palace, this luxe hotel has a prime location and incredible views.
The rooms are polished and some even have balconies with a view. Don't miss out on the posh restaurant on site and cocktail lounge.
Book Now on Booking.com | Compare Prices for Later on Agoda.com | See Prices on Expedia.com
$$$ The Dylan
The top pick for luxury travelers to stay during your romantic Amsterdam getaway is the Dylan. This place has a gorgeous outdoor garden space and is located in the heart of Amsterdam on the Keizersgracht canal. The rooms are all decorated by a famous local interior designer, Remy Meijers. The rooms here are exquisite and you don't want to miss the award-winning restaurant located in an 18th-century bakery with garden views.
Book Now on Booking.com | Compare Prices for Later on Agoda.com | See Prices on Expedia.com
Author Bio:
Ask The Dutch Guy is your go-to guide when it comes to The Netherlands. The goal of Ask The Dutch Guy is to showcase the beauty of The Netherlands and to inspire others to explore the country. Read more about Ask The Dutch Guy. Follow him on Facebook, Instagram, and Pinterest.
---
Enjoyed this guide to the most romantic things to do in Amsterdam and romantic places in Amsterdam? Bookmark for later or share the love below on Pinterest!